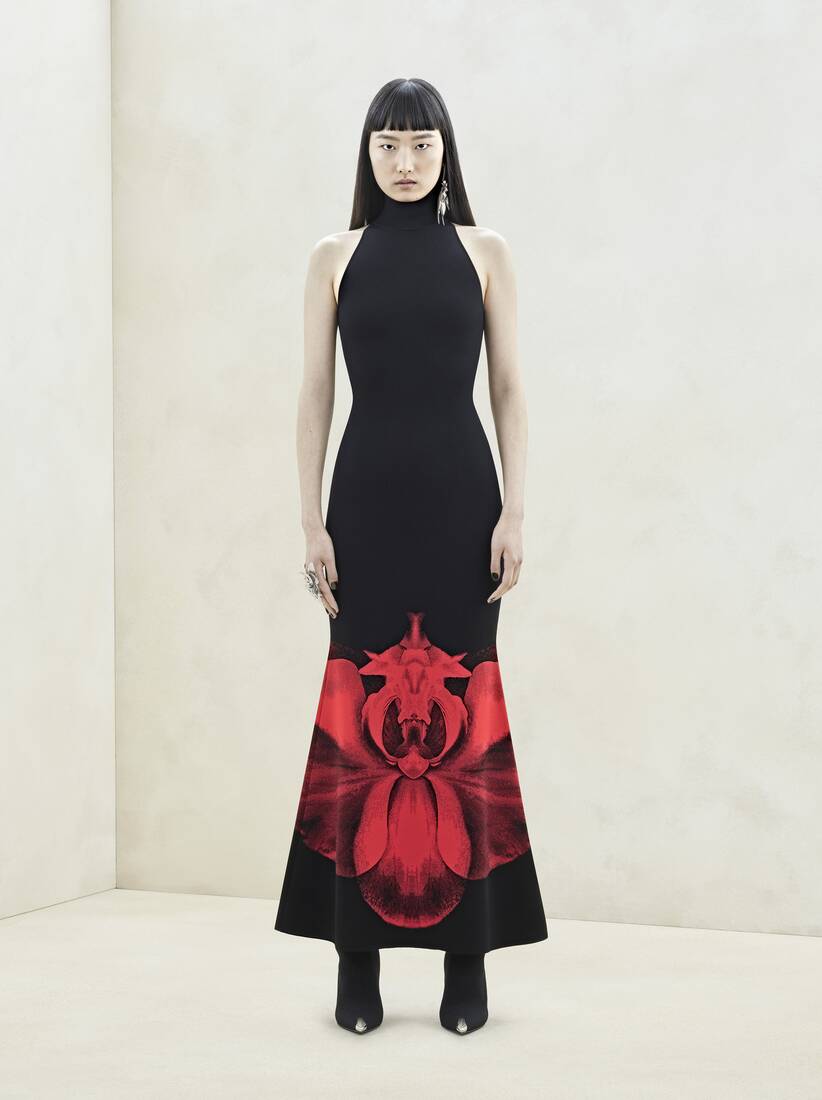 View all looks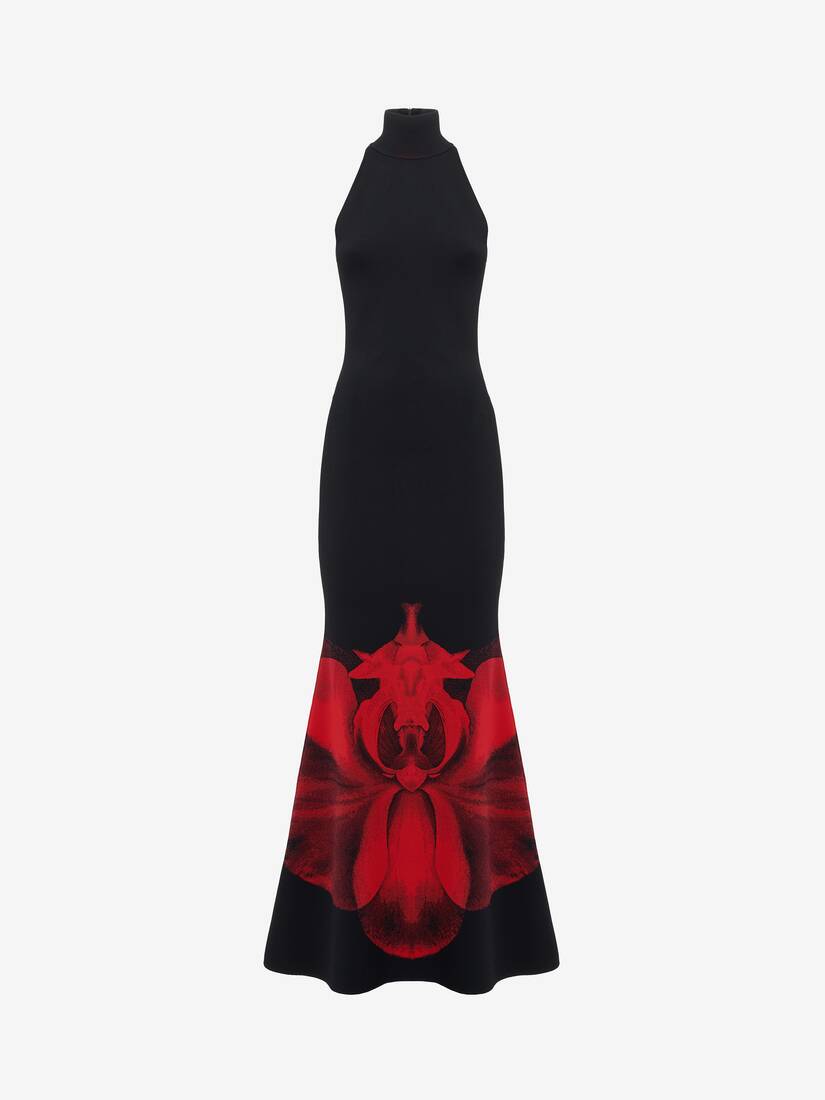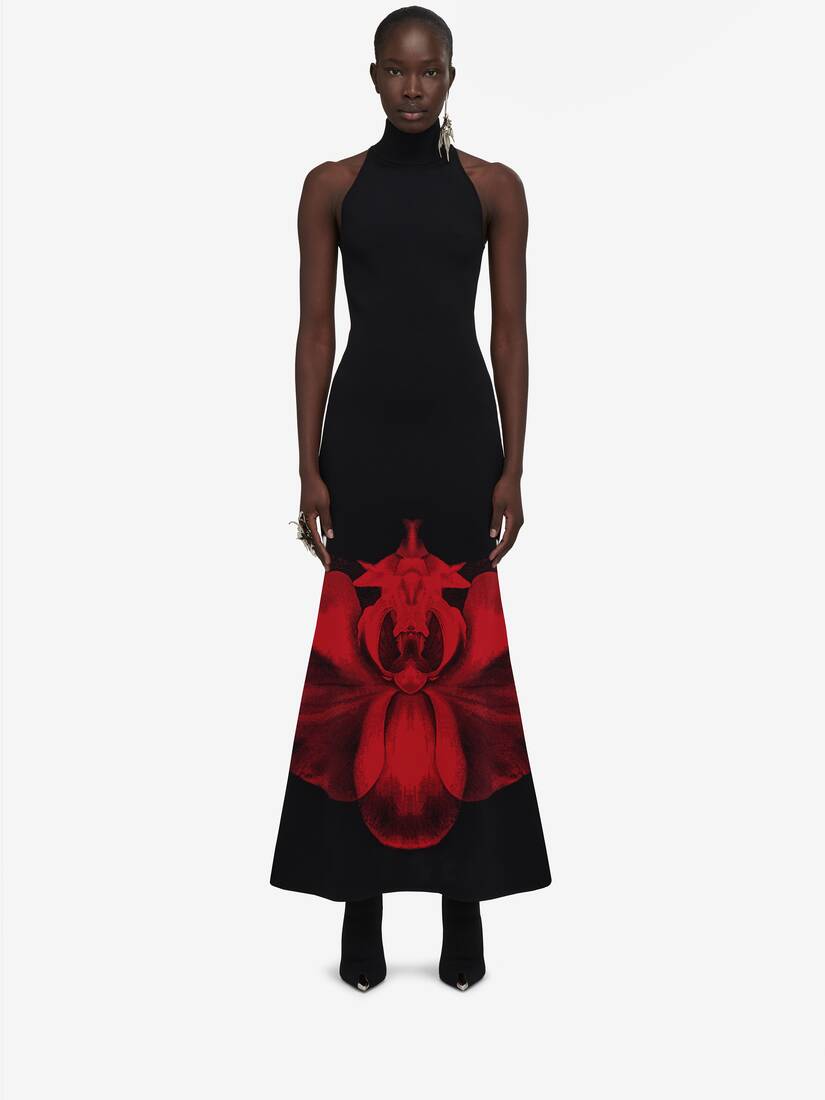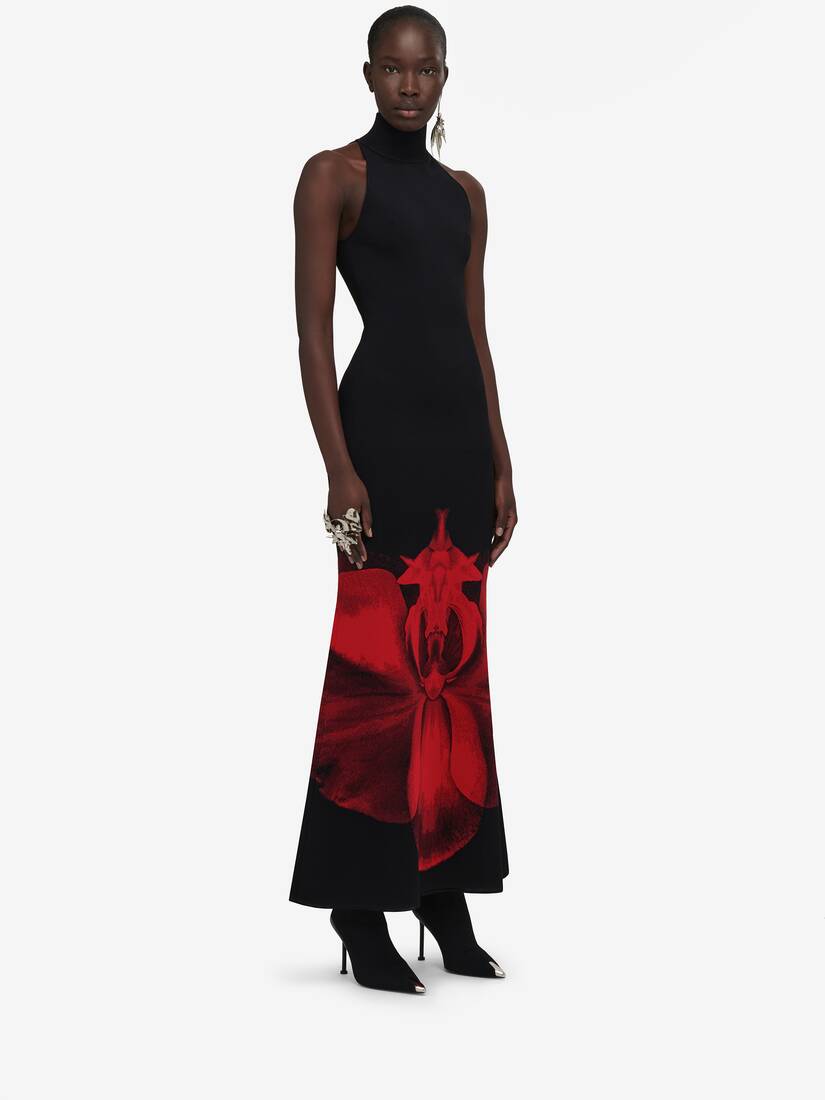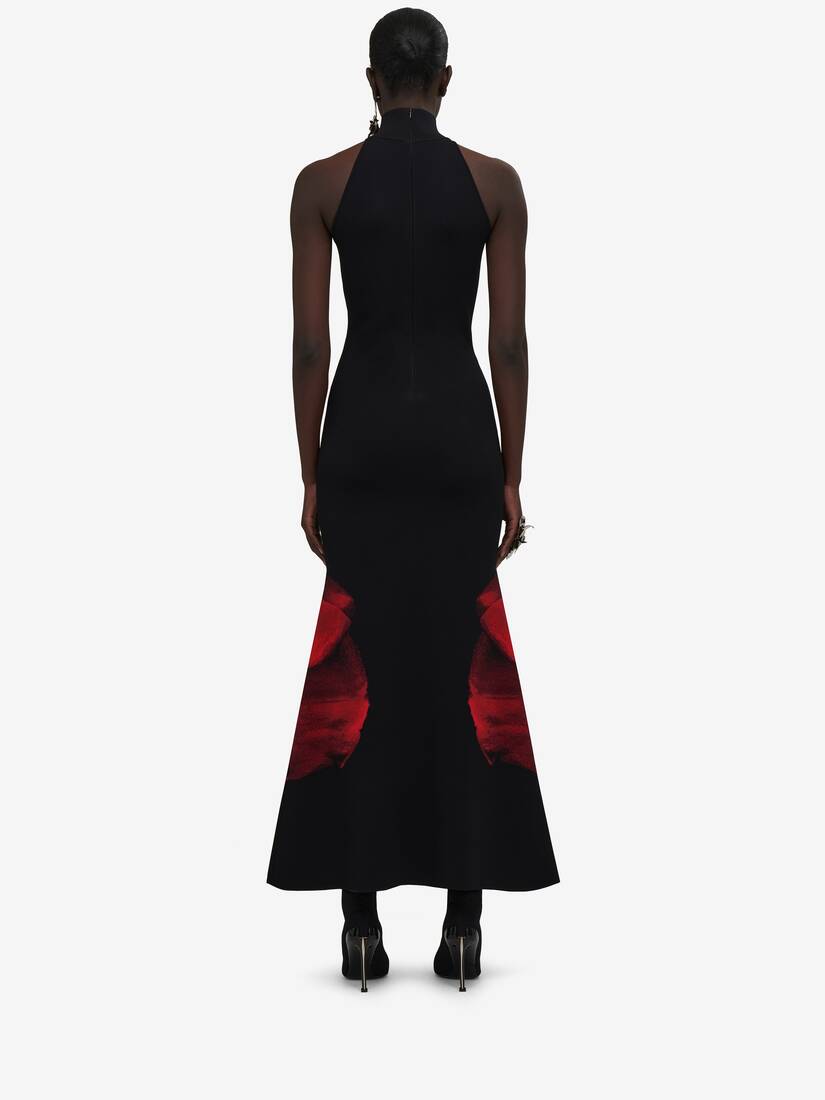 Black dress detailed with an Ethereal Orchid jacquard on the skirt. The dress features a halterneck and is finished with a back zip fastening.
Material: 81% Viscose, 15% Polyester, 3% Polyamid, 1% Elastan
Product code:
768817Q1A7J1023
View all product details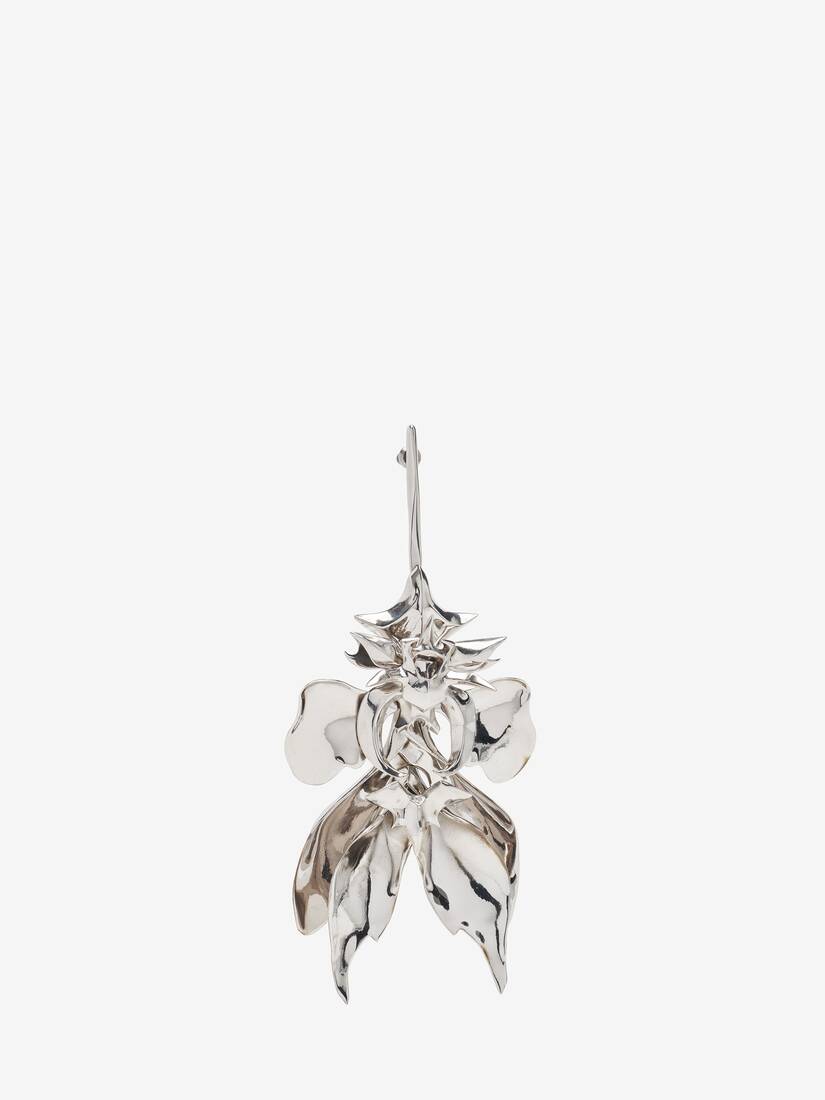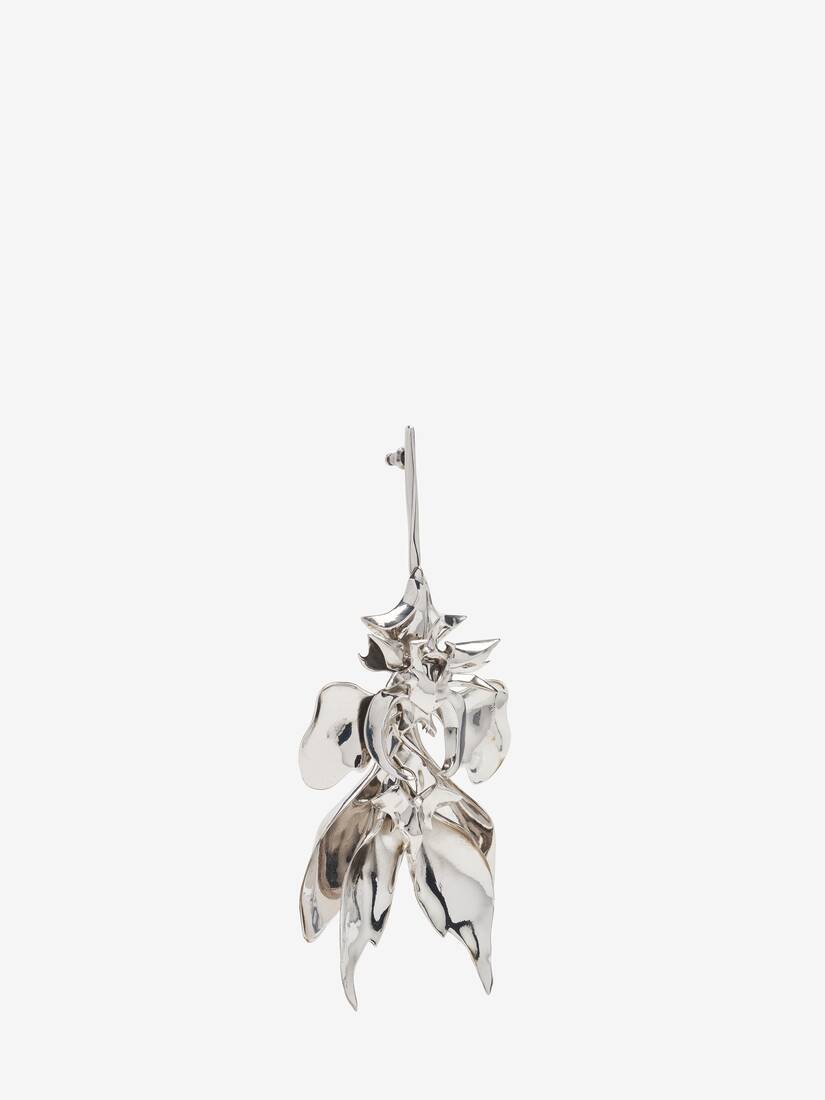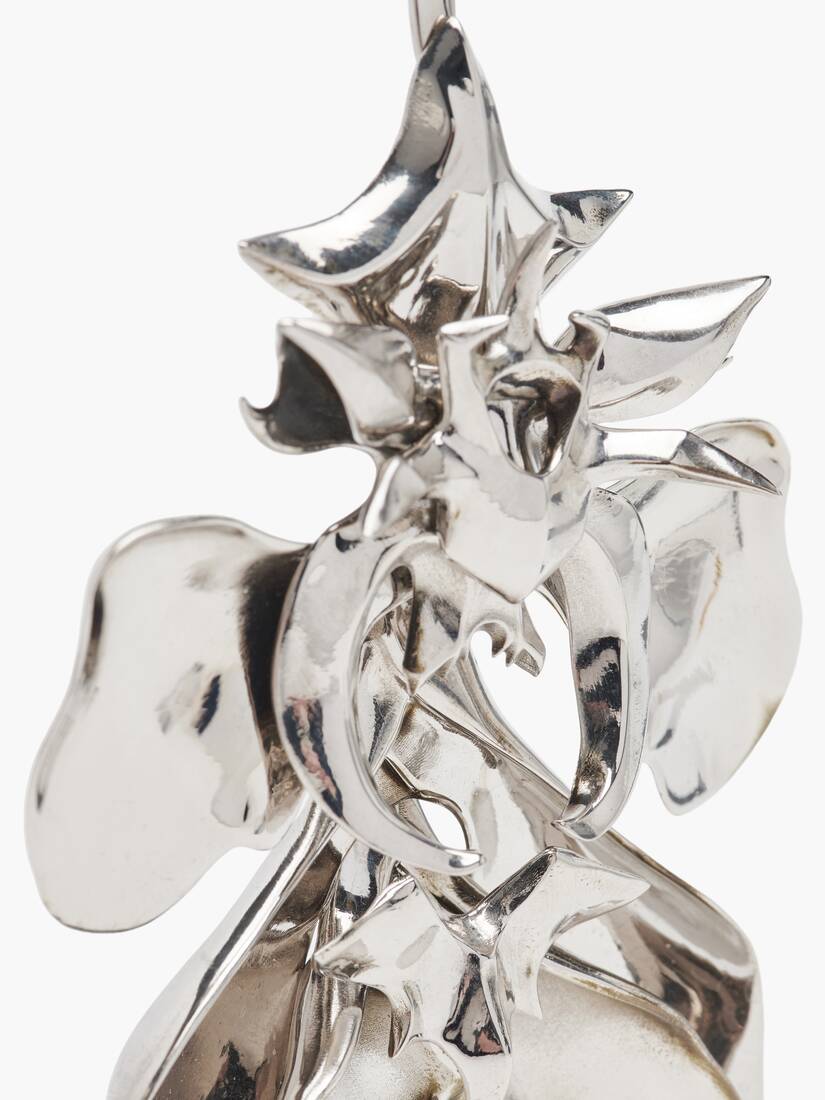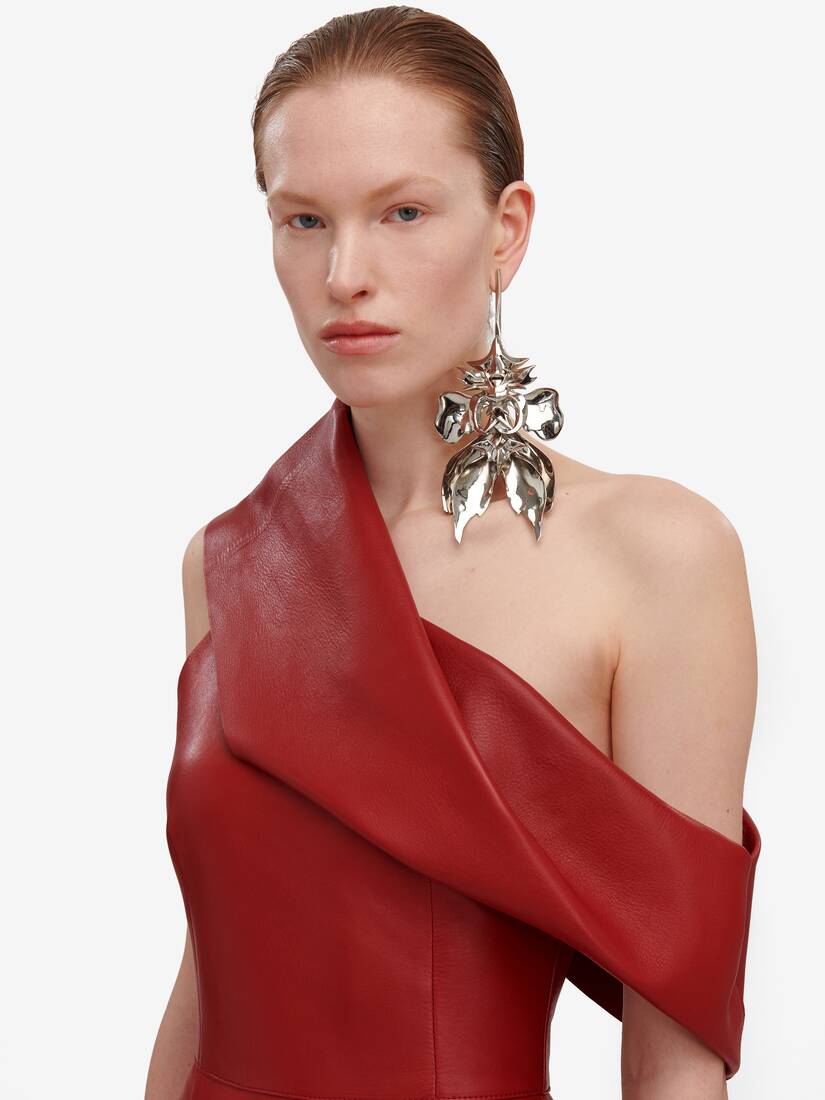 Antique silver-finished earring featuring a highly crafted, oversized pendant inspired by the orchid flower seen throughout the collection. The earring features multiple layers of curved metal petals assembled together. Eco brass hardware. Suitable for pierced ears.
Material: 100% Brass
View all product details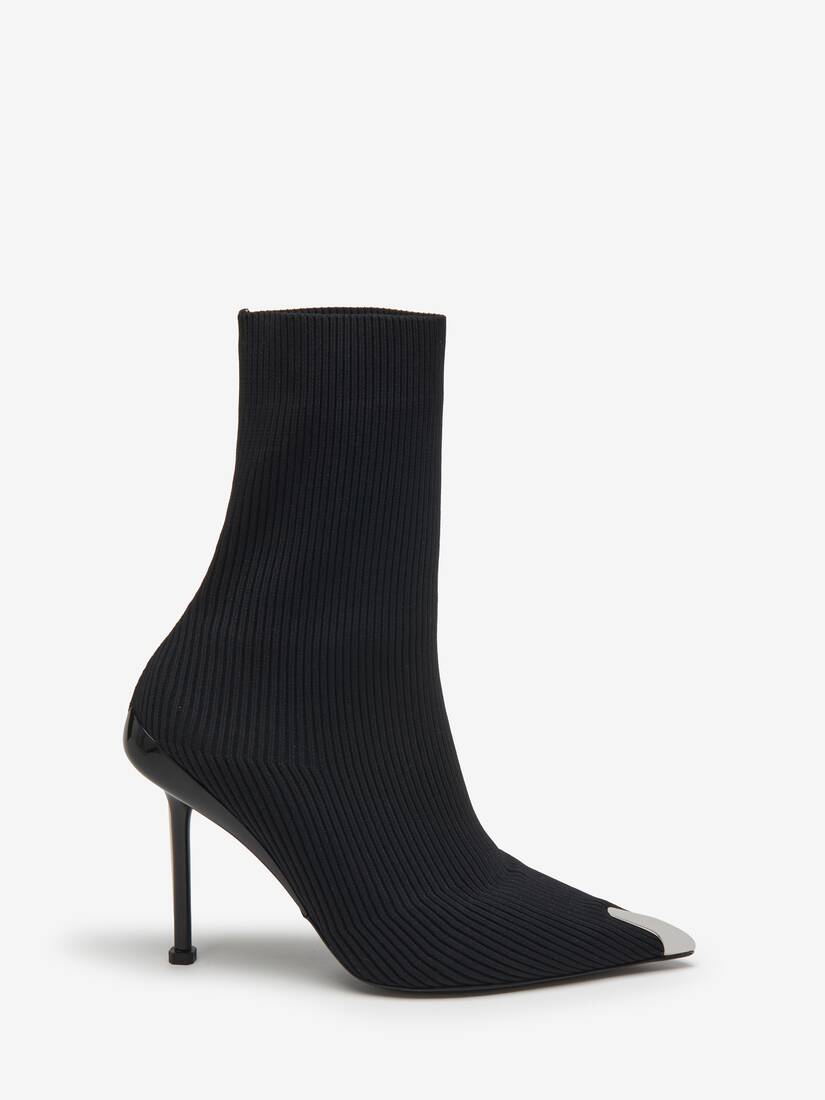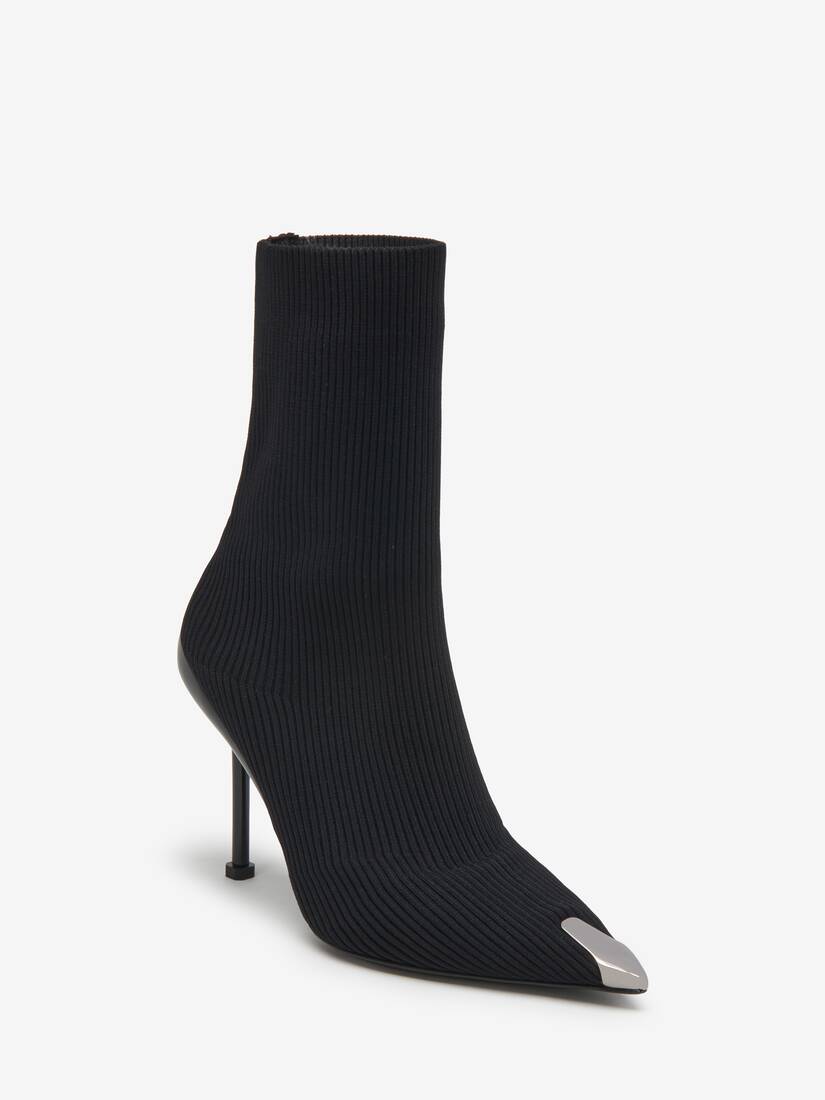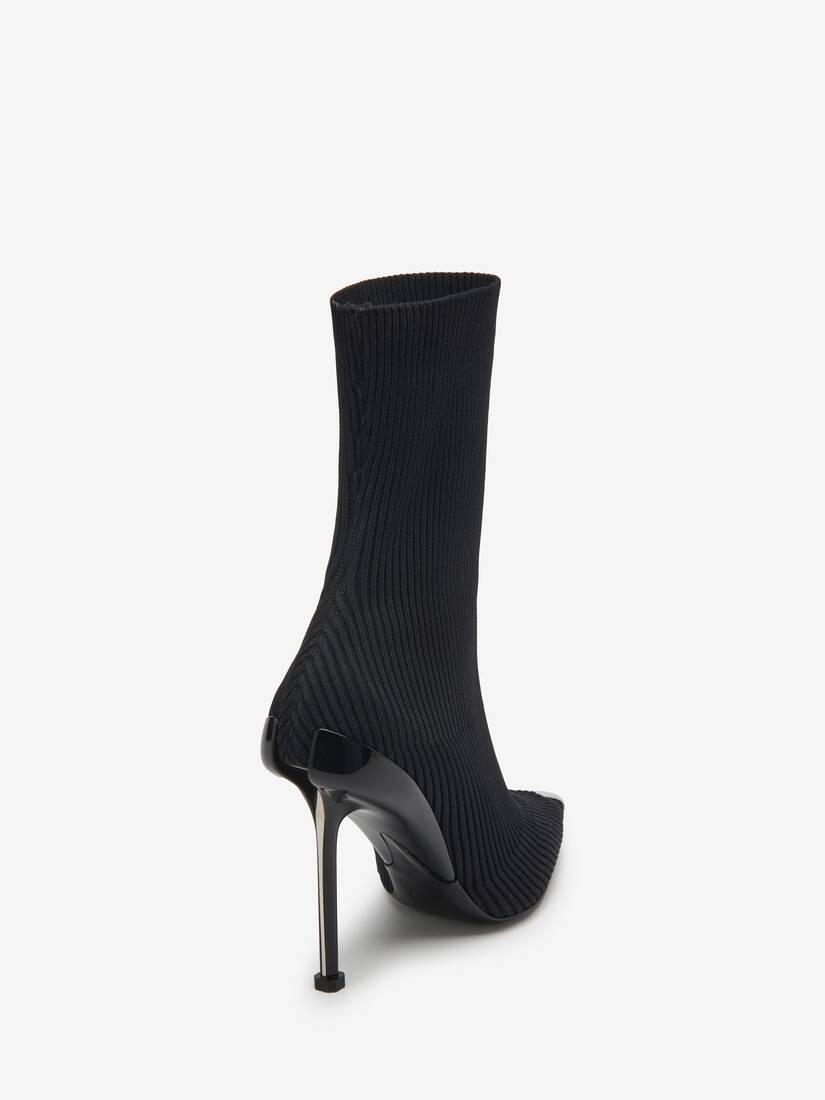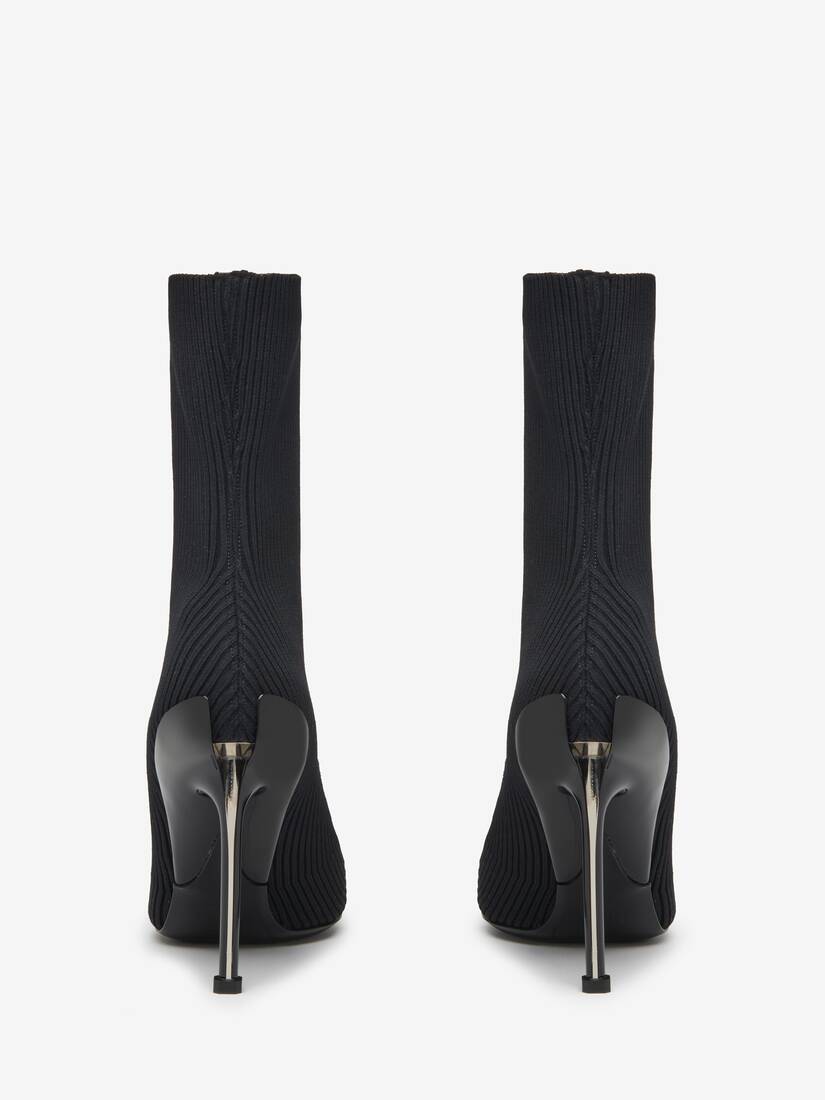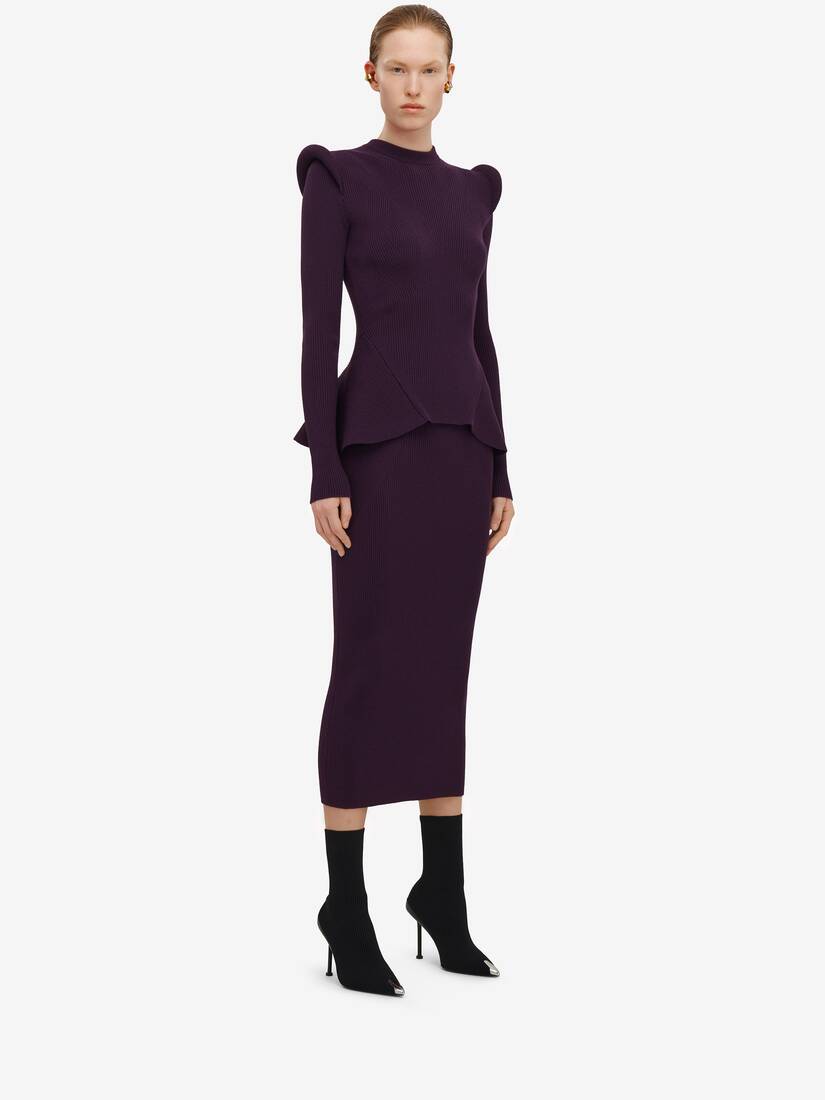 Black rib-knit ankle boot featuring a silver-tone metal punk toe cap. The boot is finished with a tonal lacquered slashed heel with an exposed silver-tone spine.
Material: 94% Polyamid, 6% Elastan
Product code:
768095W4X811081
View all product details
See more looks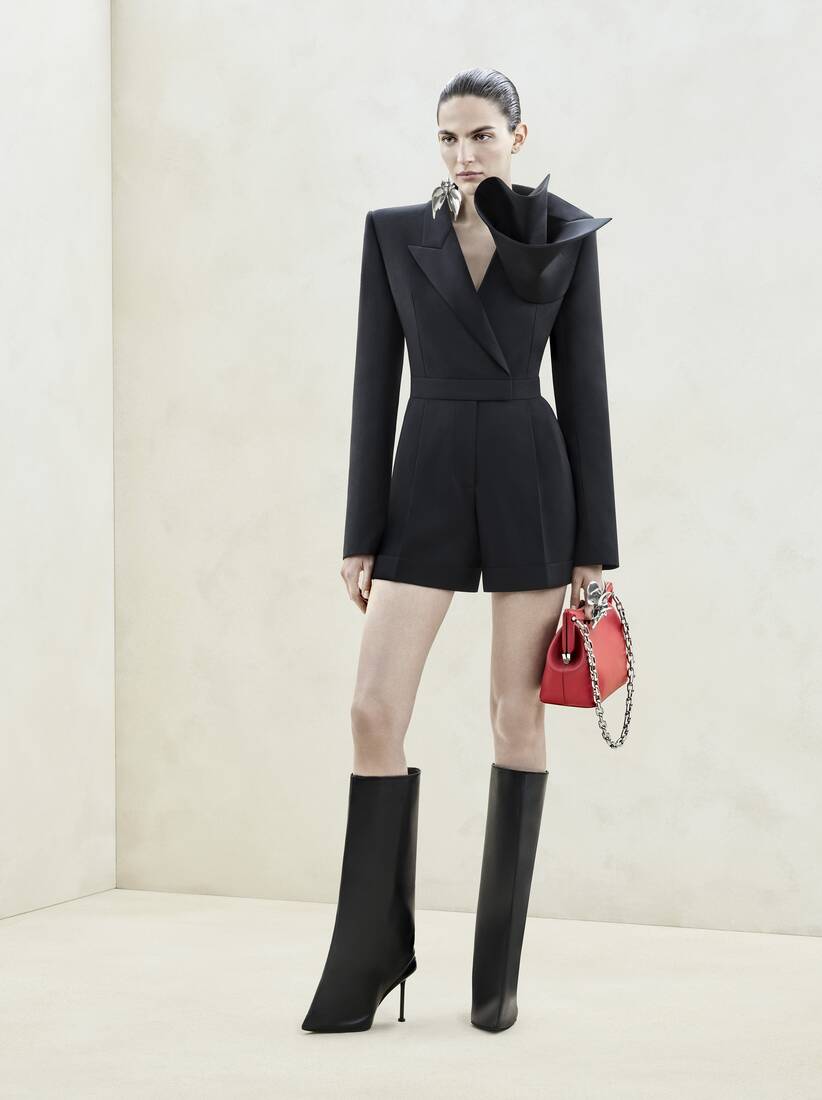 Look: 10/ 29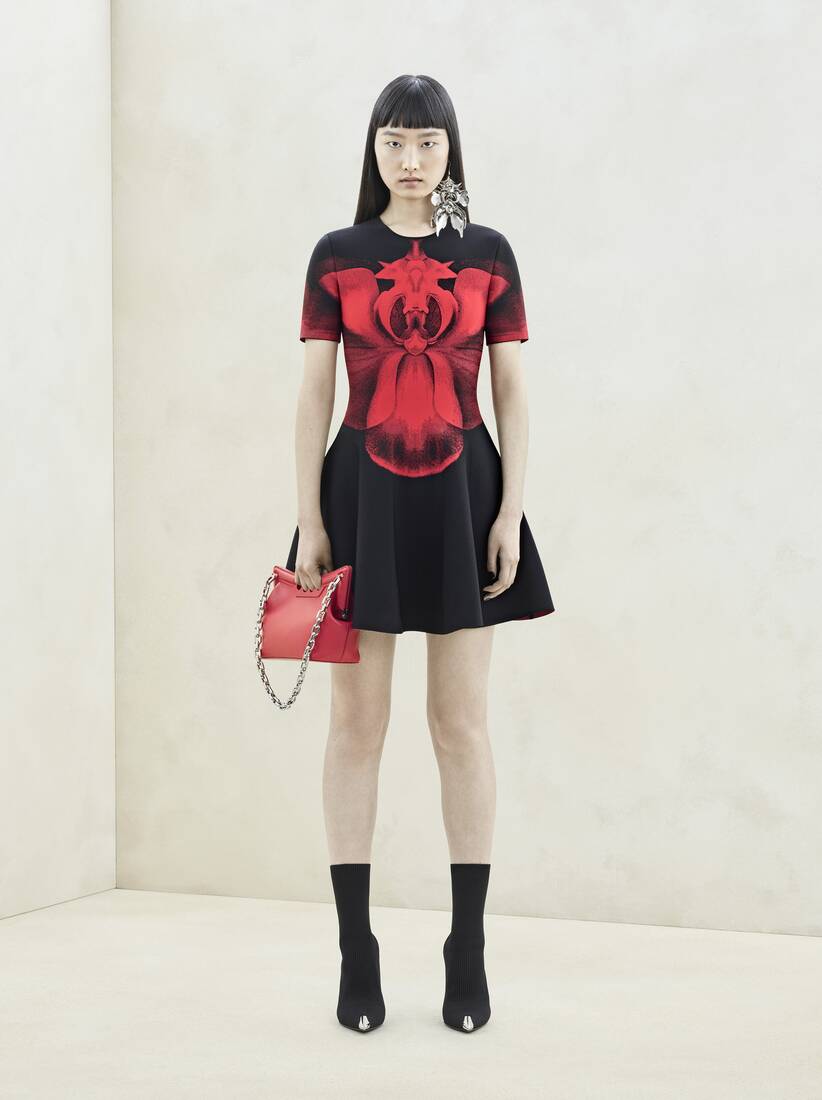 Look: 12/ 29