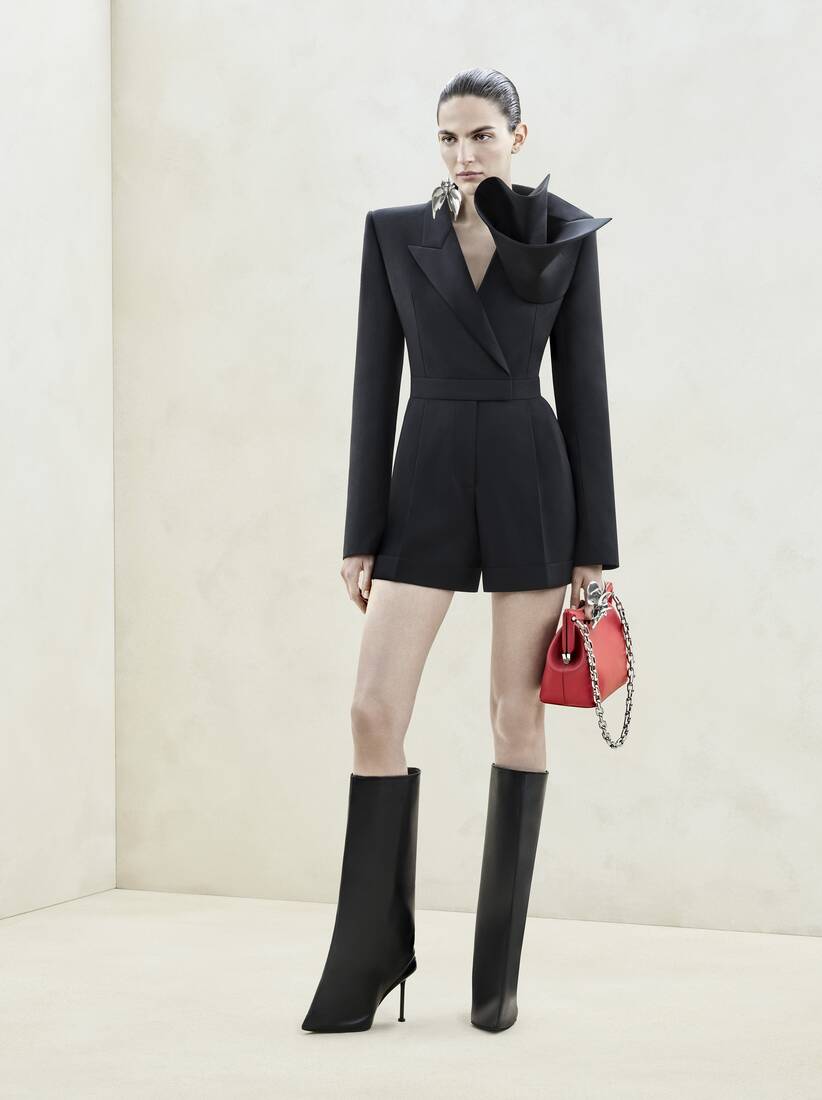 View all looks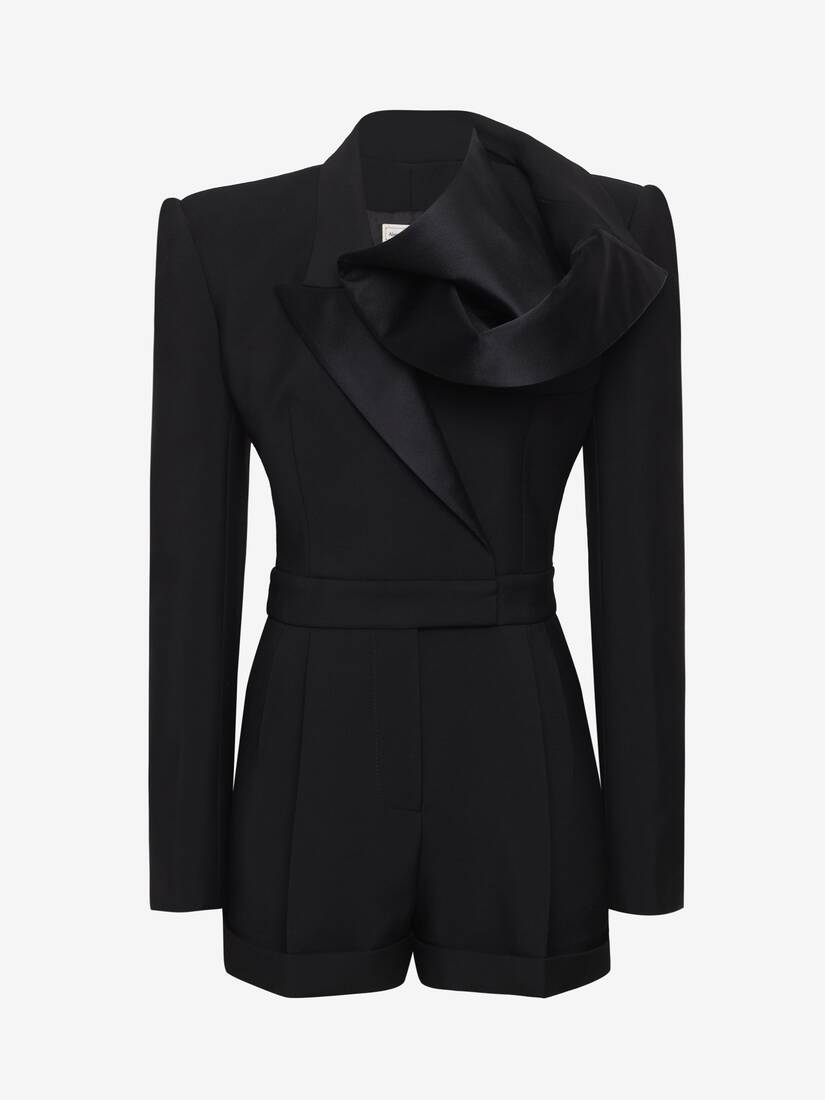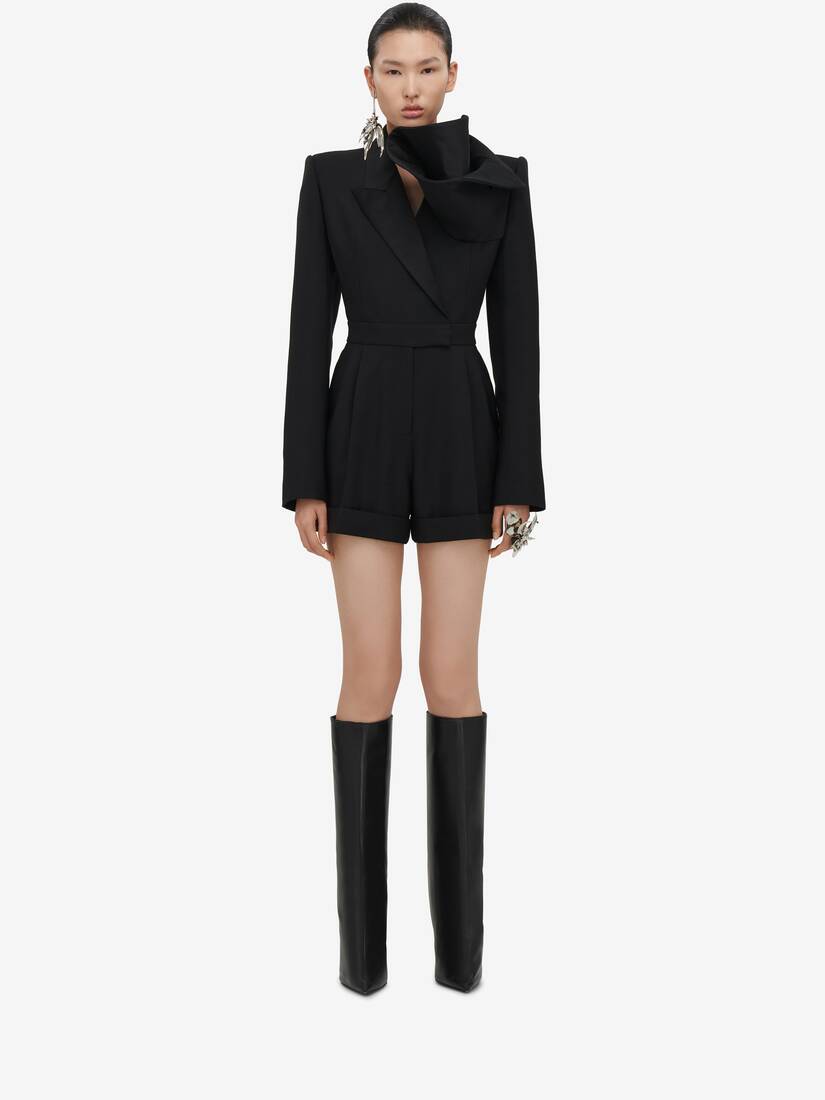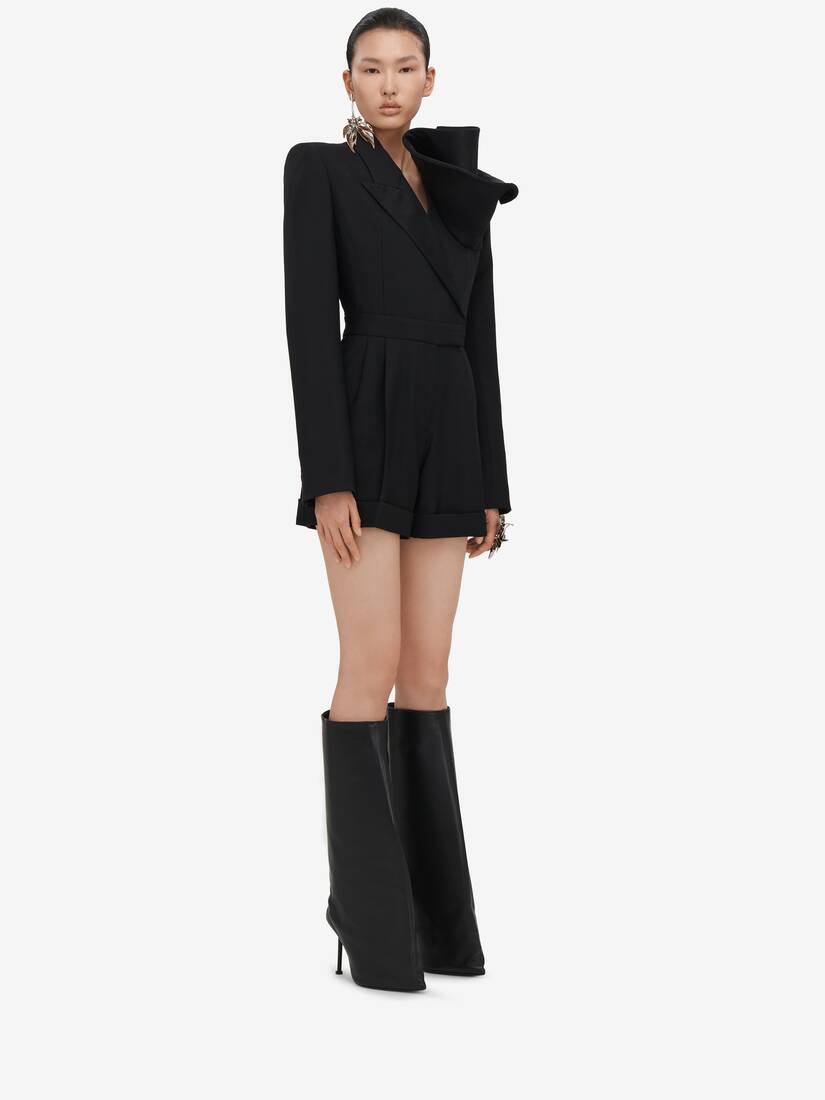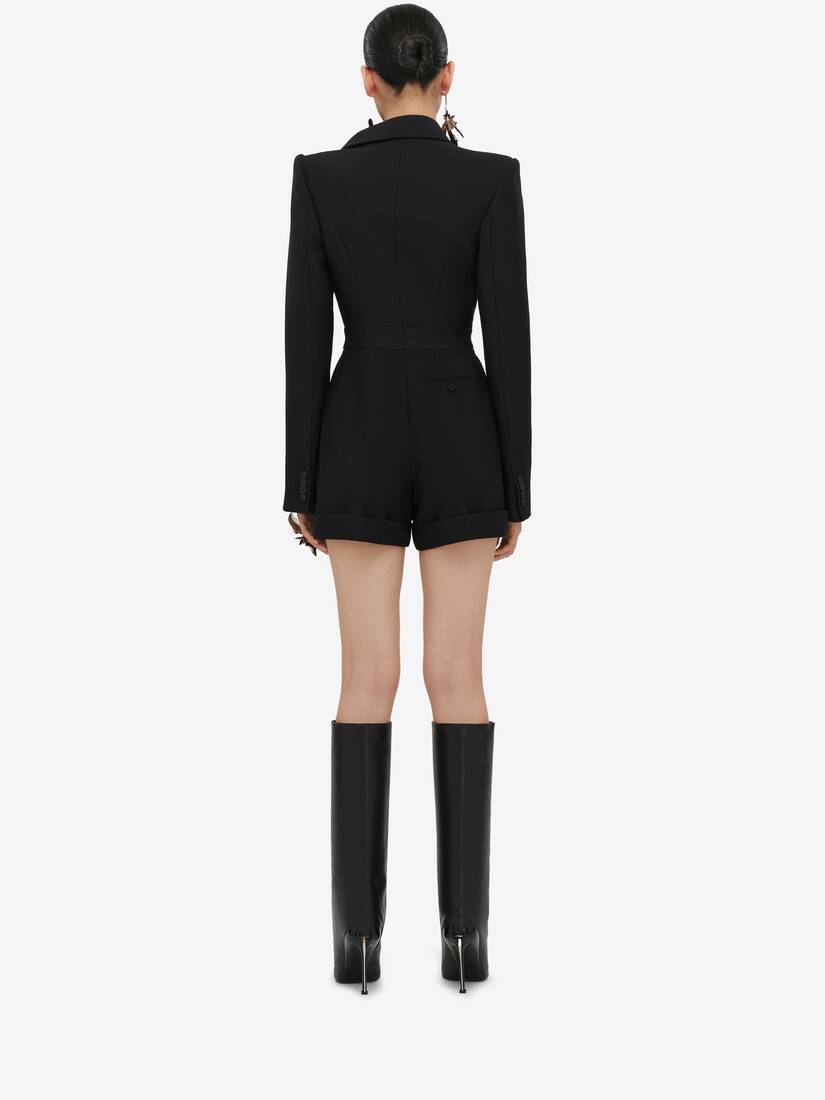 All-in-one in black sartorial wool featuring deconstructed Orchid detailing made by slicing one of the lapels. The all-in-one features a single peak lapel and shorts with front pleats and turn-up hems. Finished with a concealed fastening
Material: 100% Wool
Product code:
762869QJACX1000
View all product details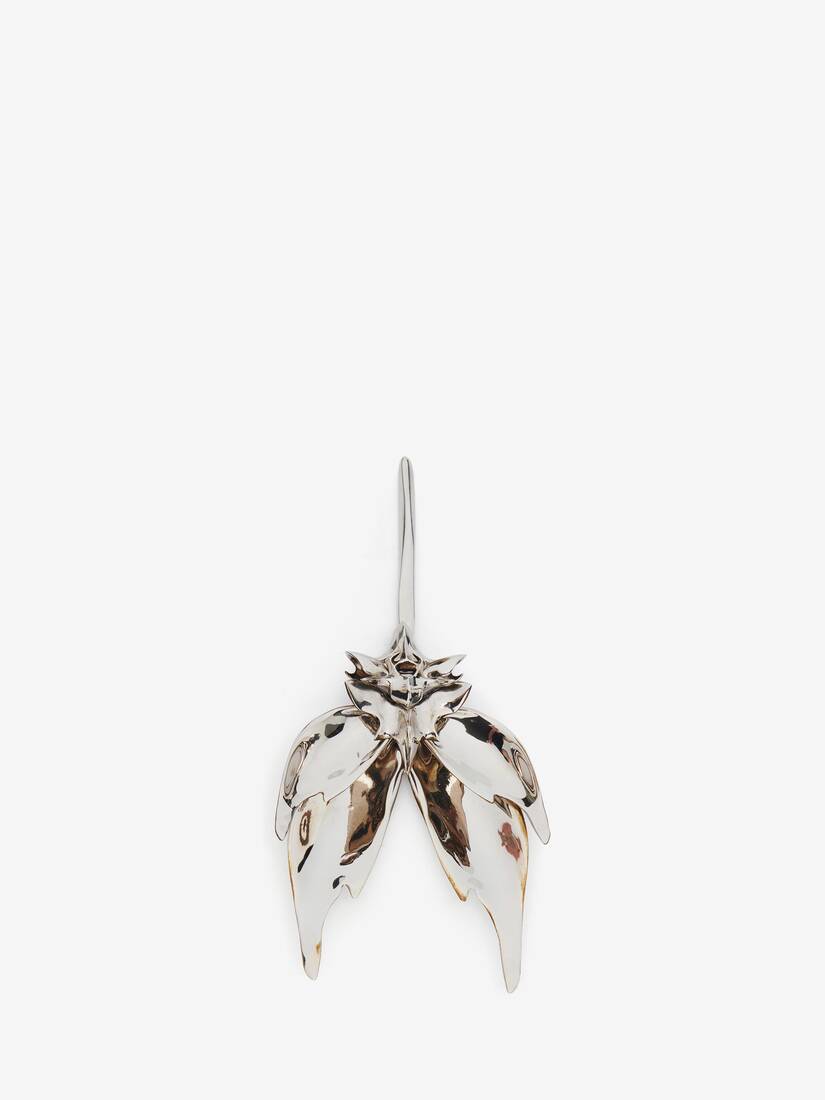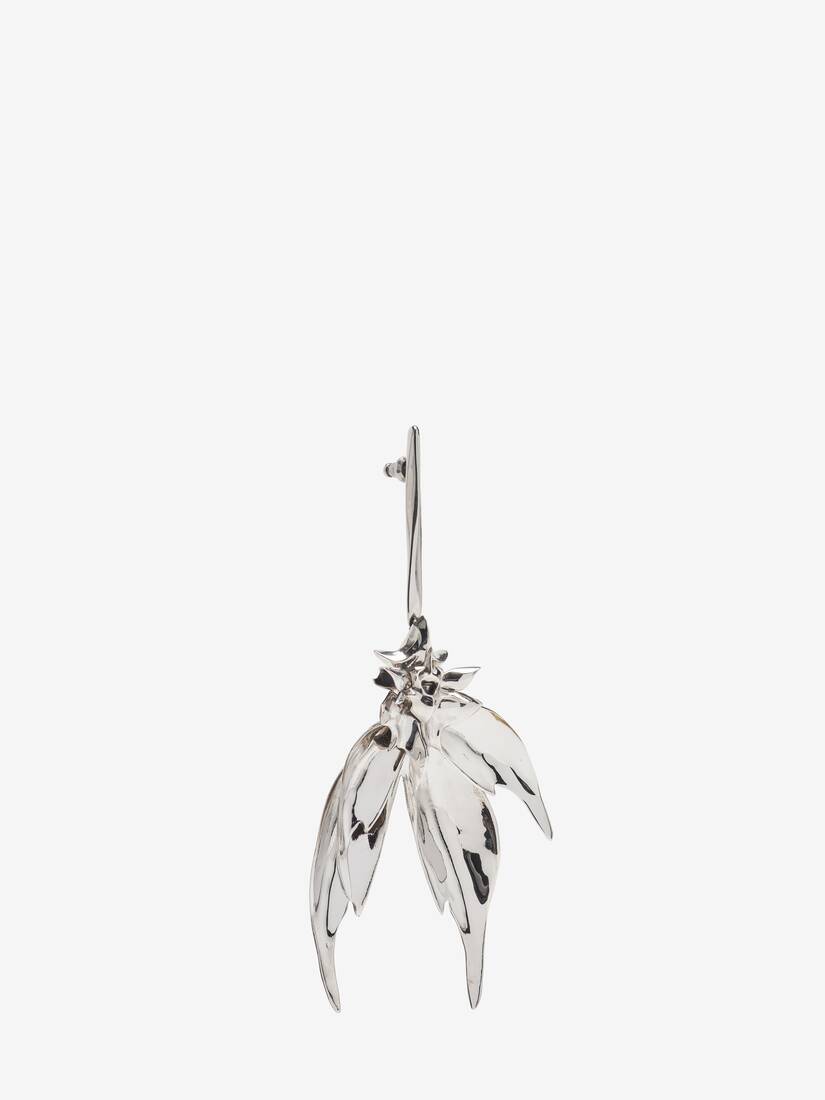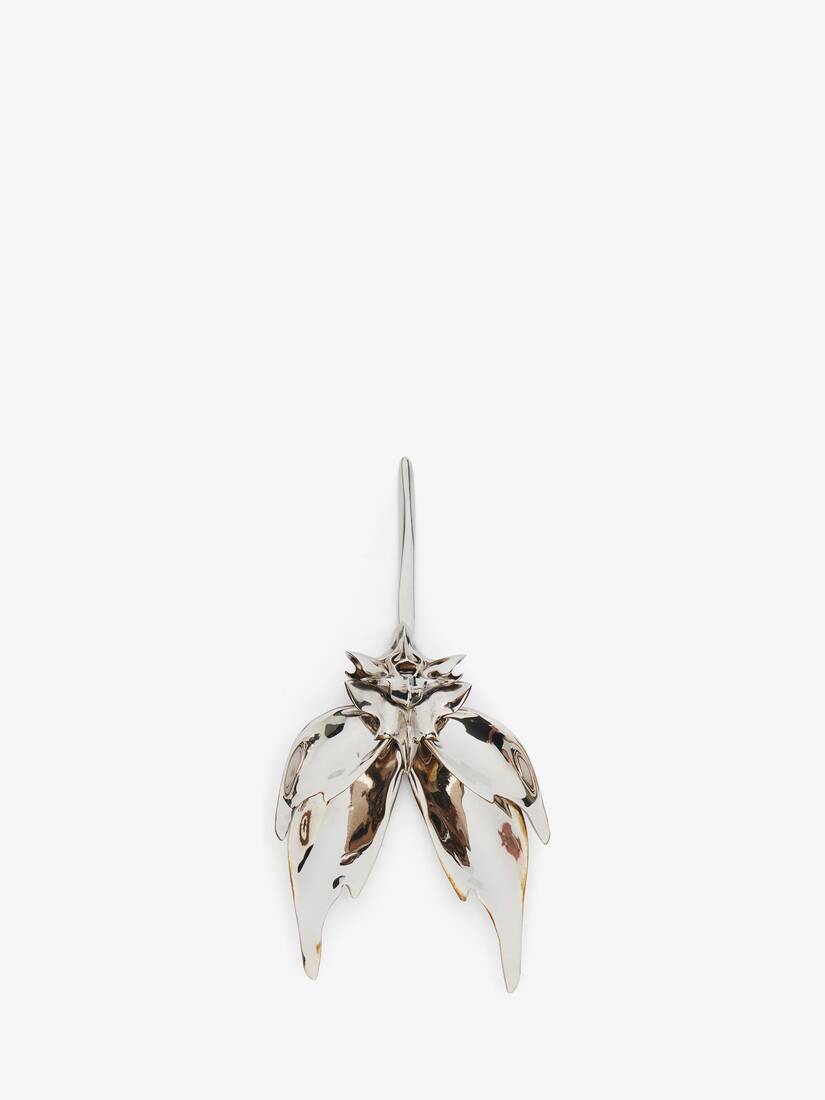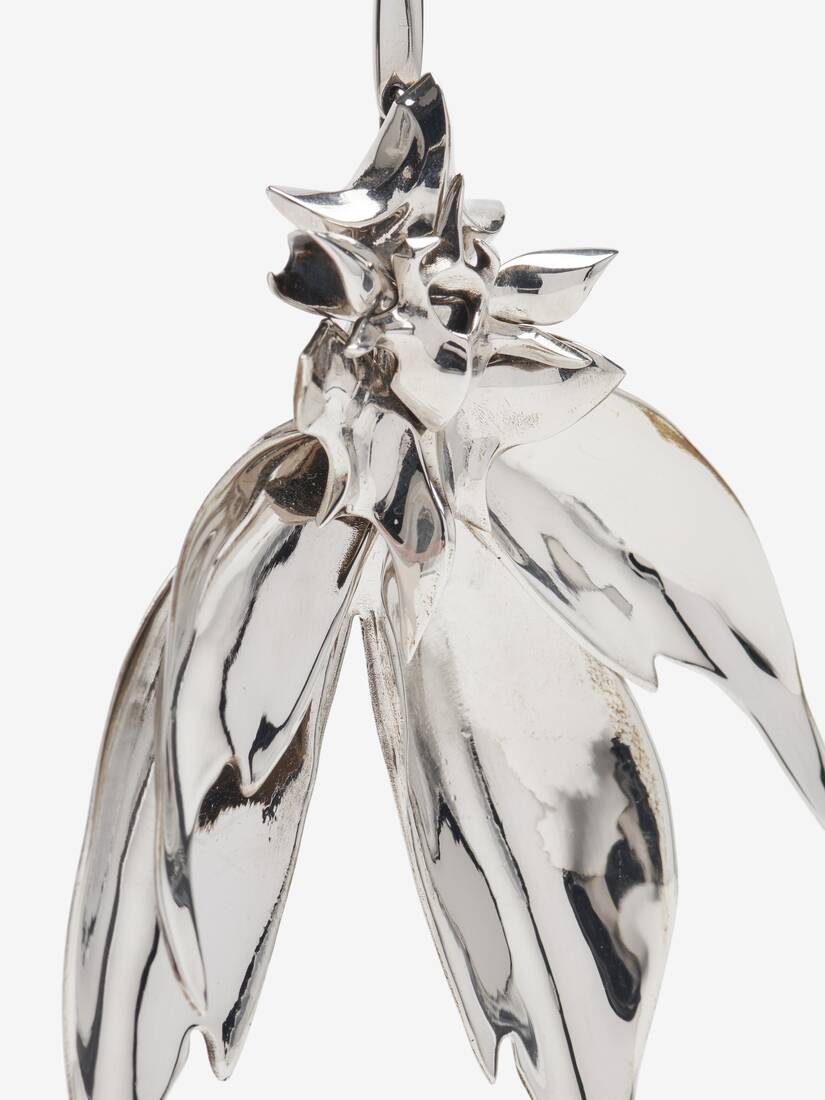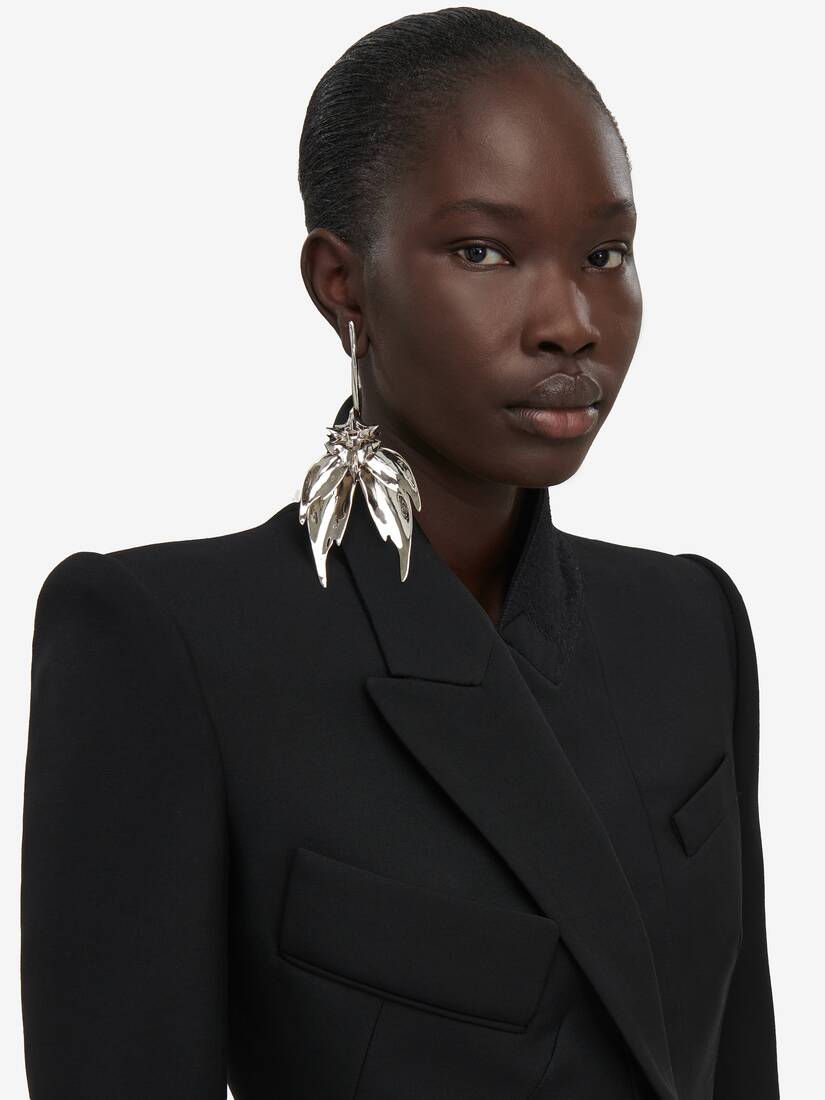 Antique silver-finished earring featuring an abstract pendant inspired by the orchid flower seen throughout the collection. Eco brass hardware. Suitable for pierced ears.
Material: 100% Brass
View all product details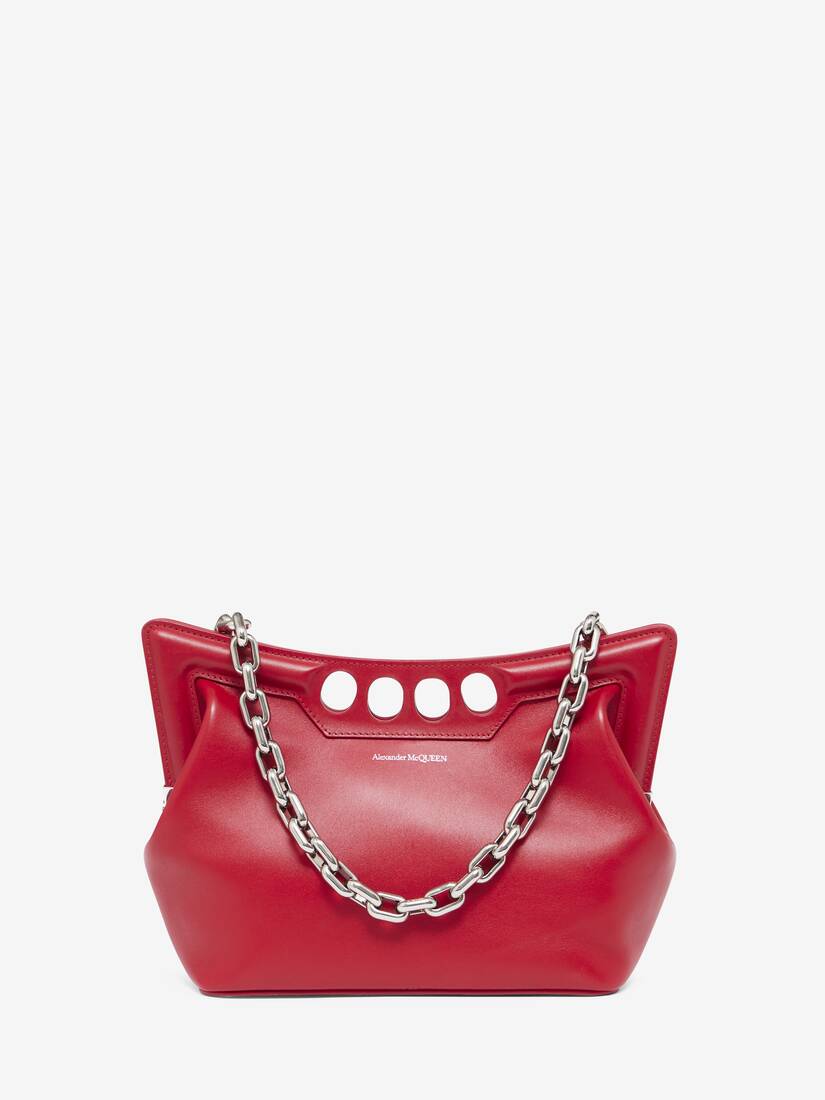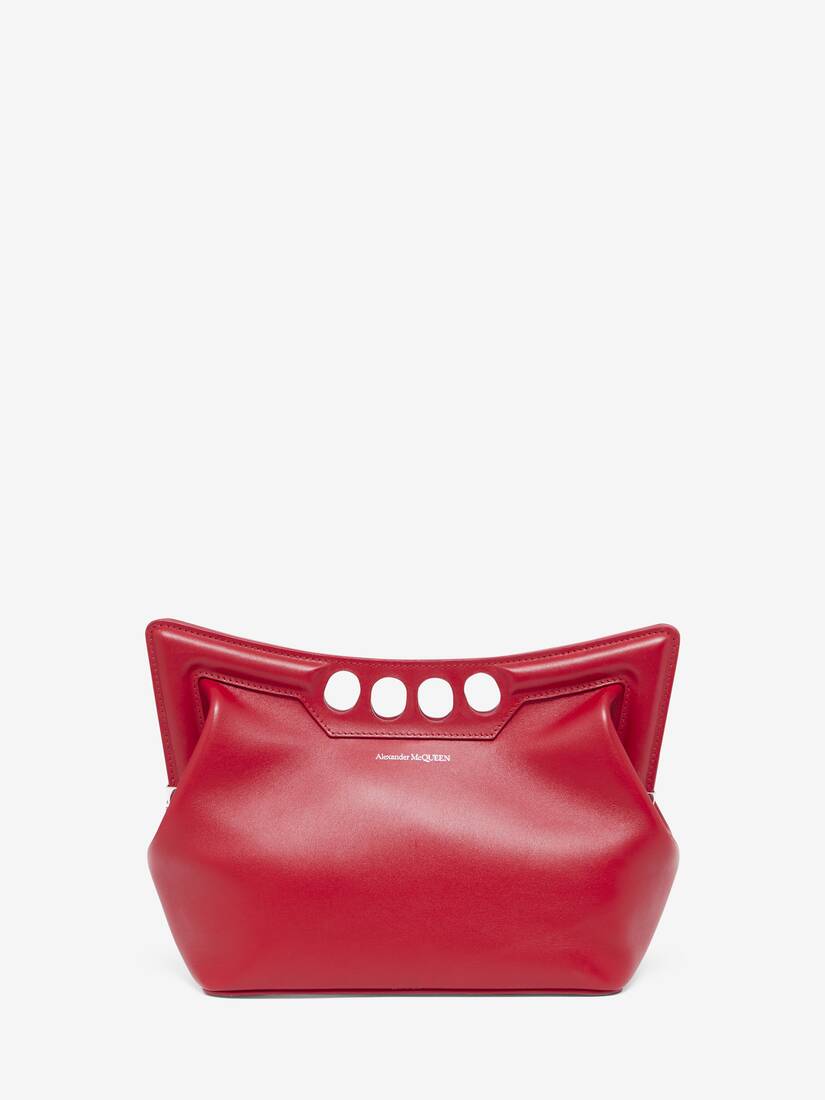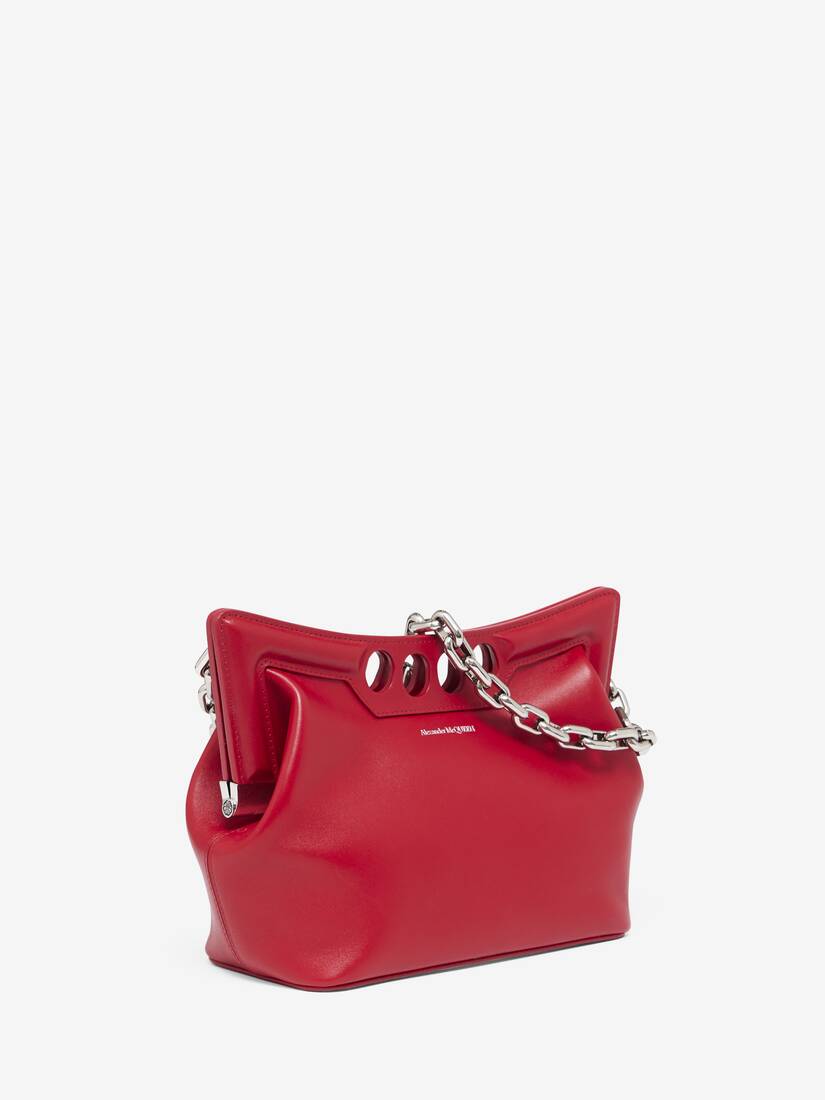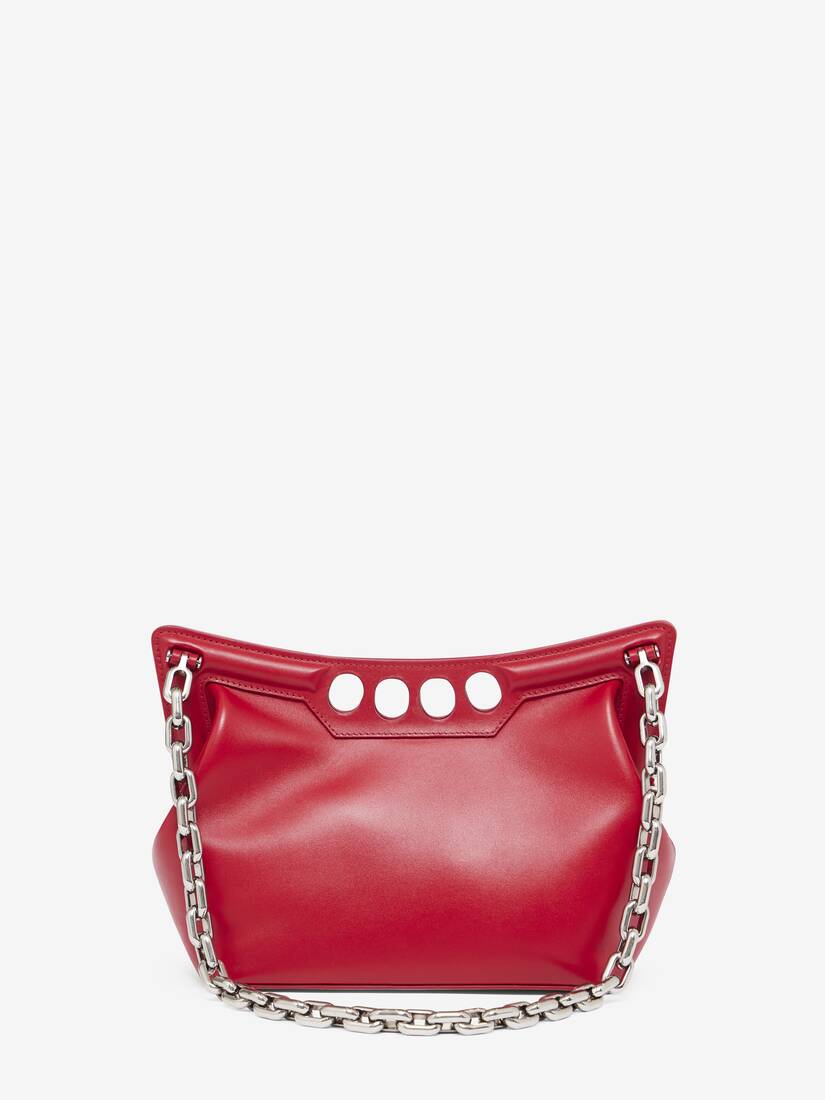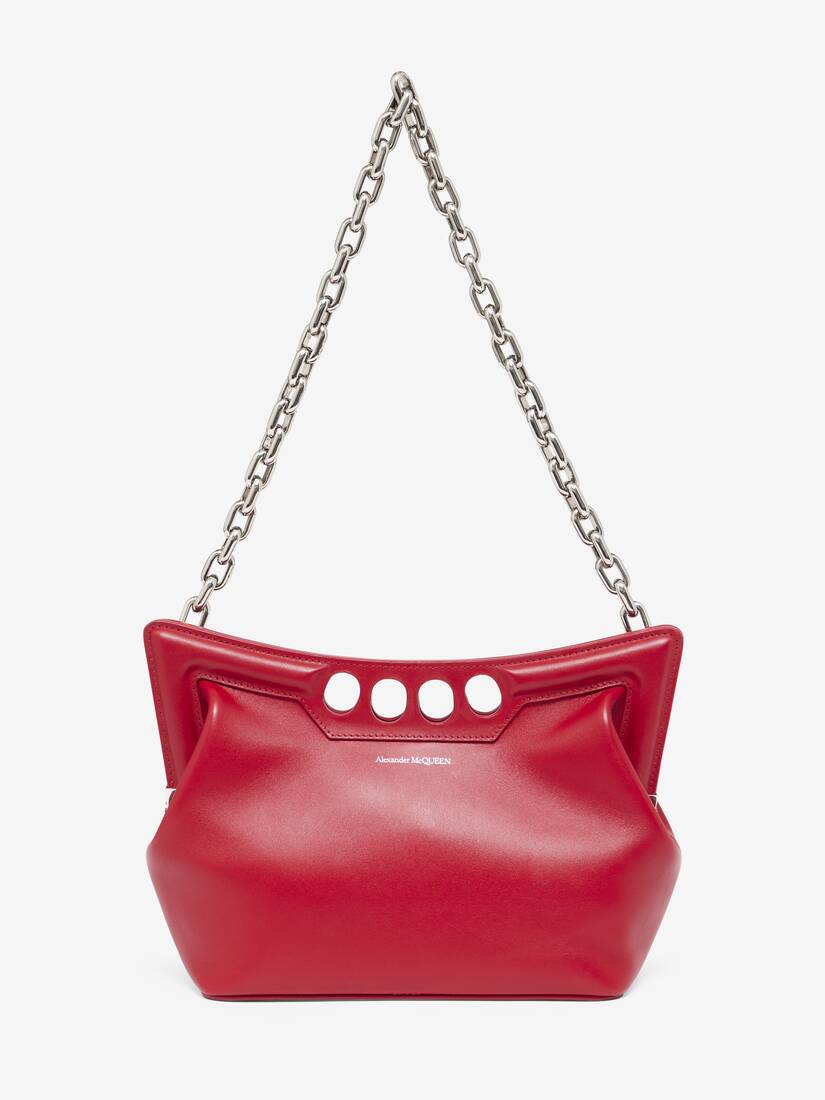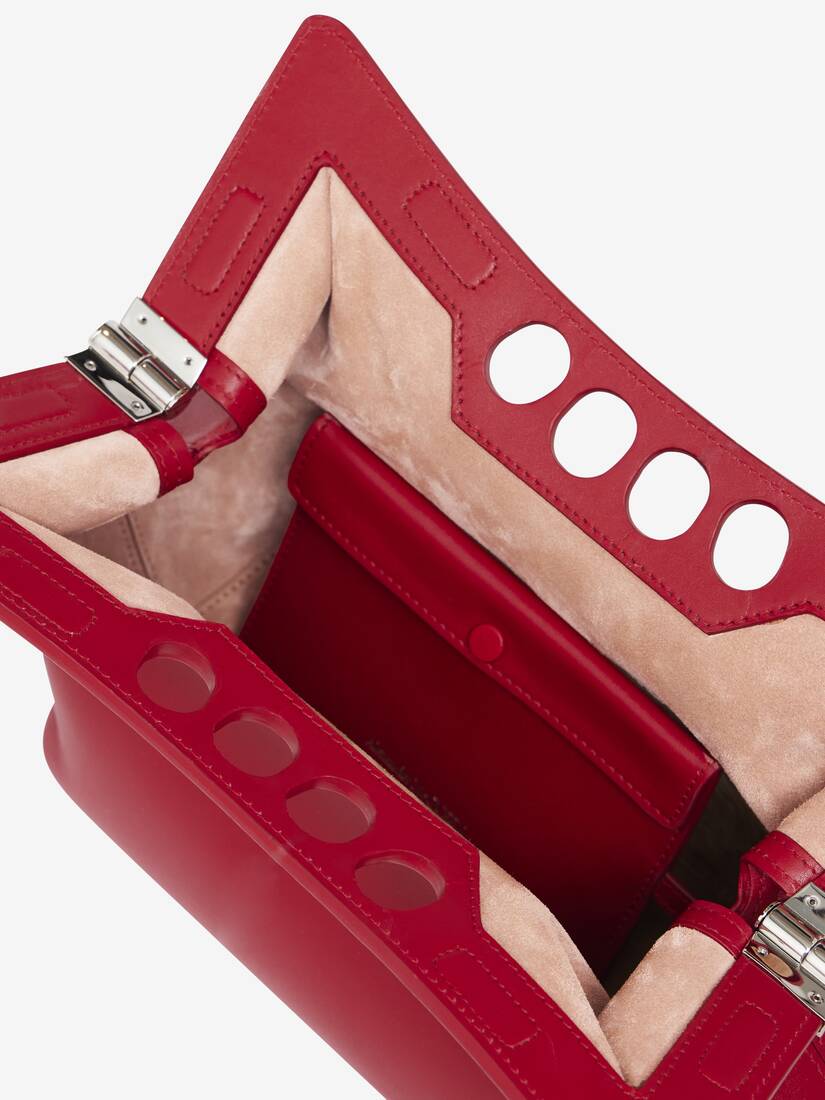 Inspired by the sharp and structured shoulders of the tailoring silhouettes, the small Peak bag is handcrafted from welsh red calfskin leather with a curve-shaped magnetic frame, juxtaposed with a soft body. The bag can be worn over the shoulder using its antique silver-finished chain strap or hand-held by the four-ring handle.
Material: 100% Calf Leather
View all product details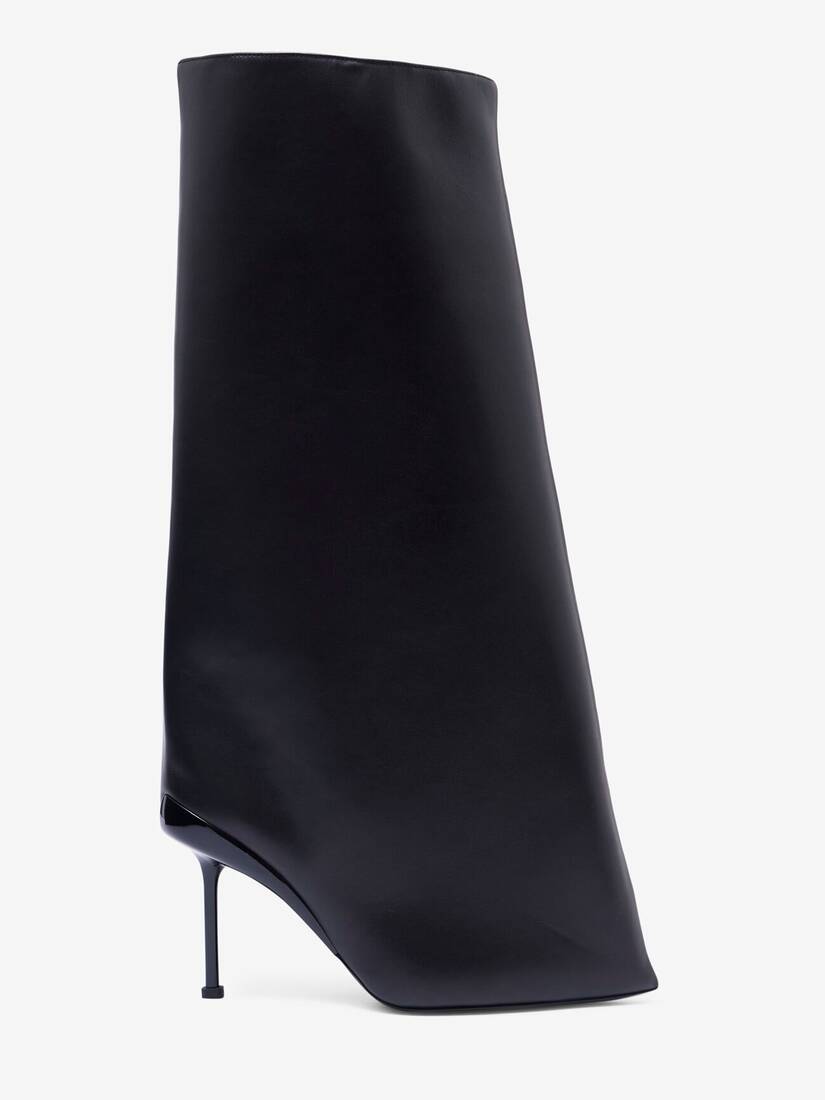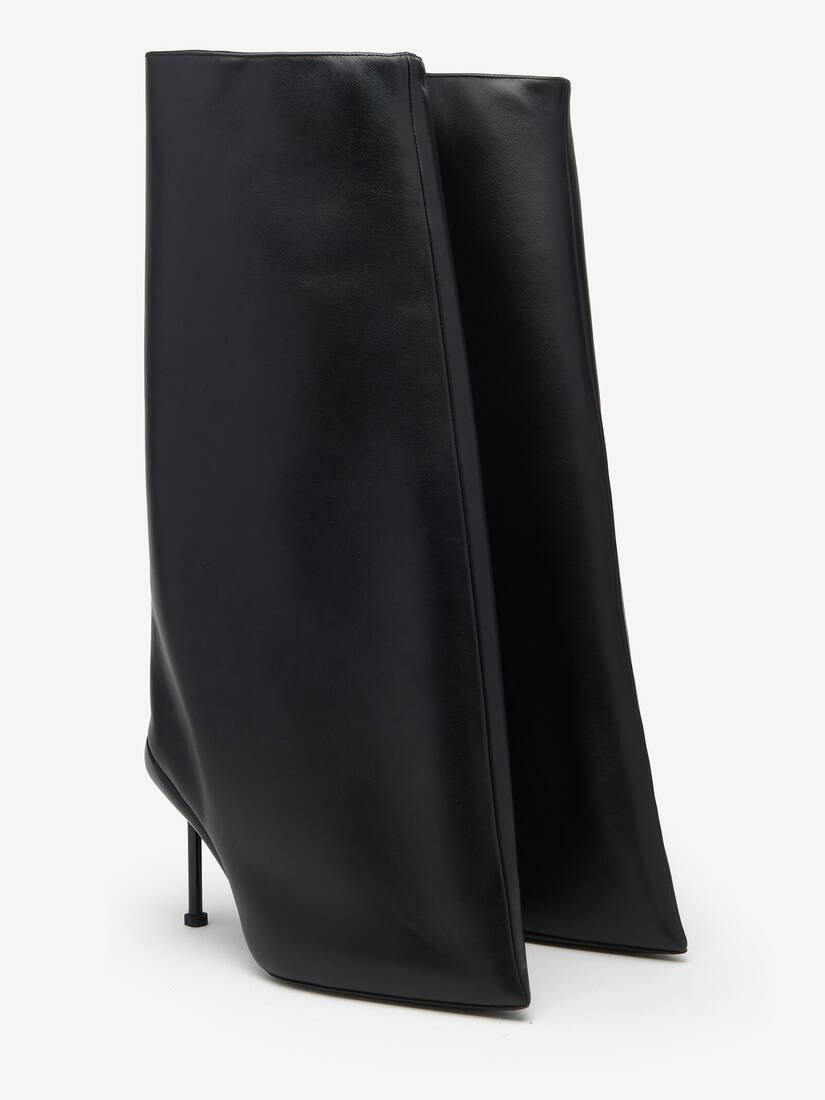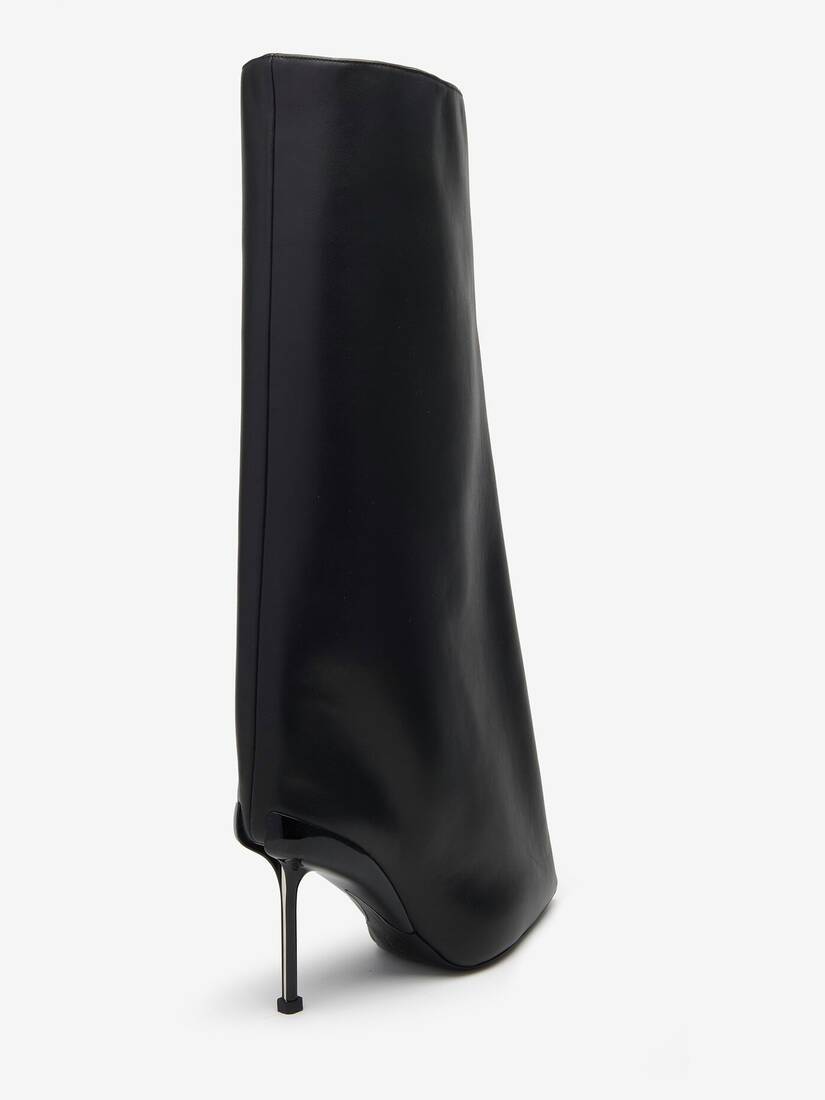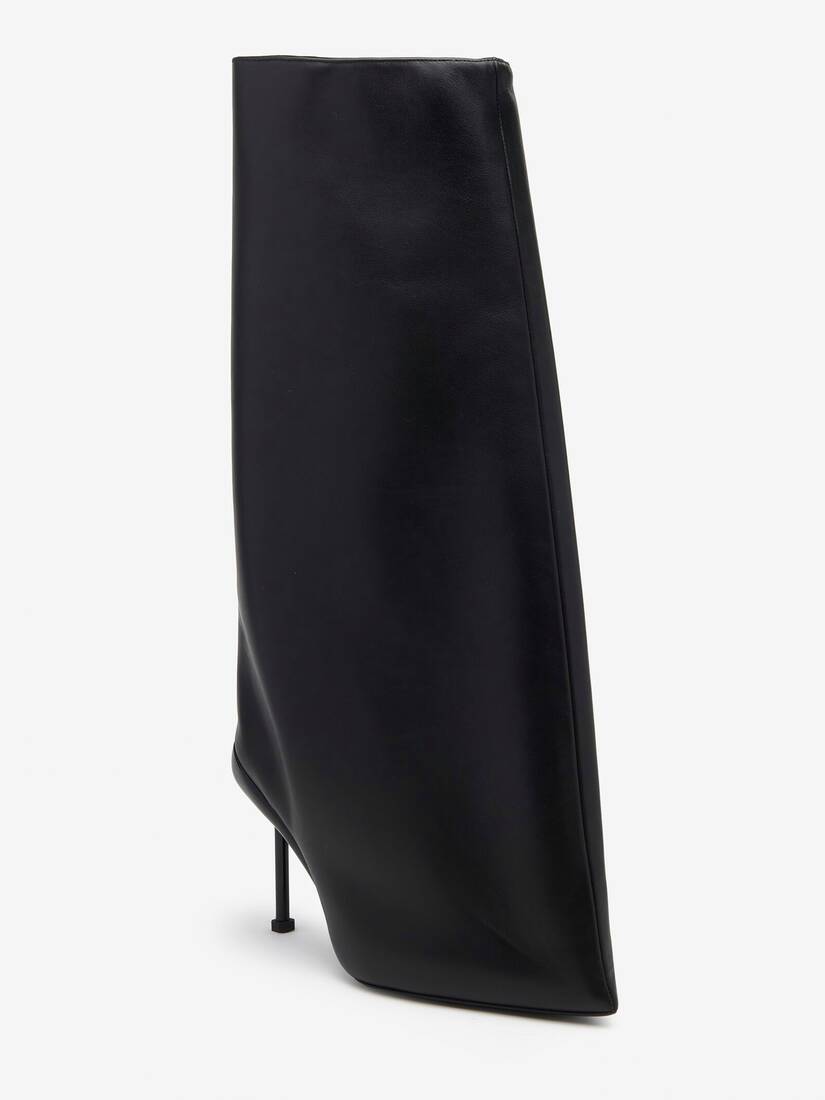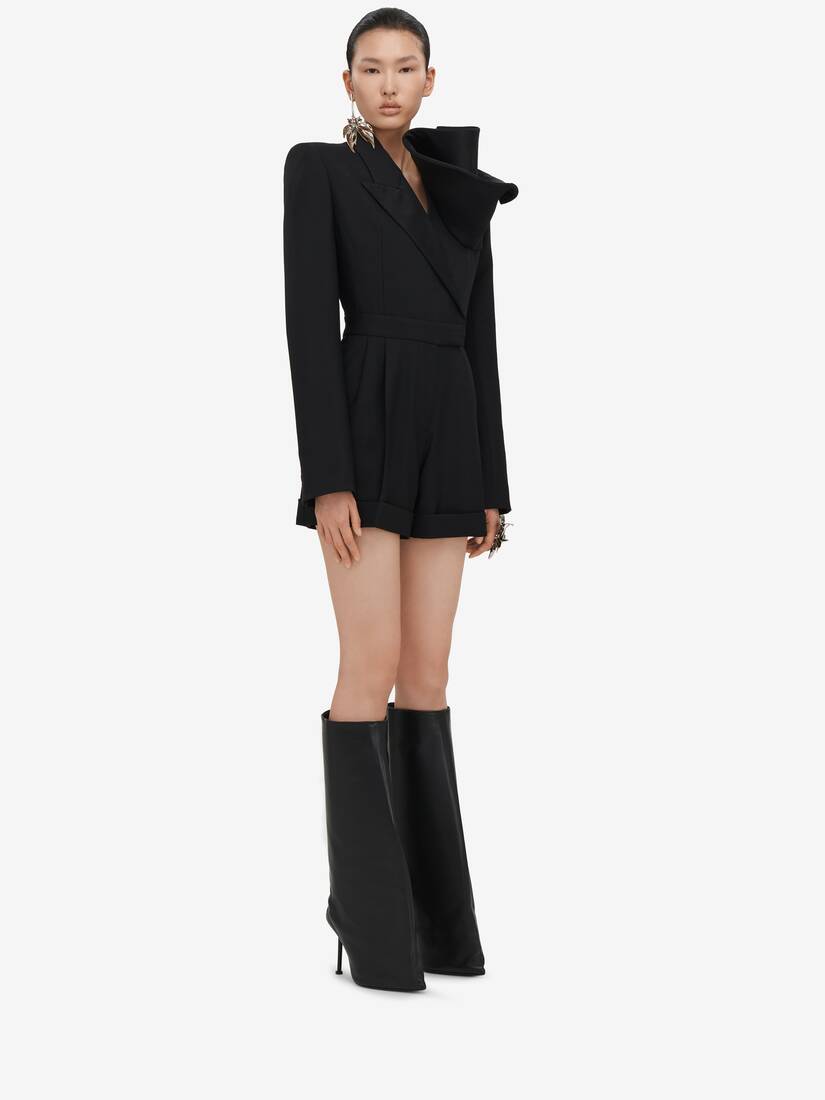 Black leather knee boot inspired by the house's heeled trousers. The boot features a flared silhouette creating the illusion of a single-piece construction. Finished with a lacquered slashed heel with an exposed silver-tone spine.
Material: 100% Calf Leather
Product code:
768093WIEG11000
View all product details
See more looks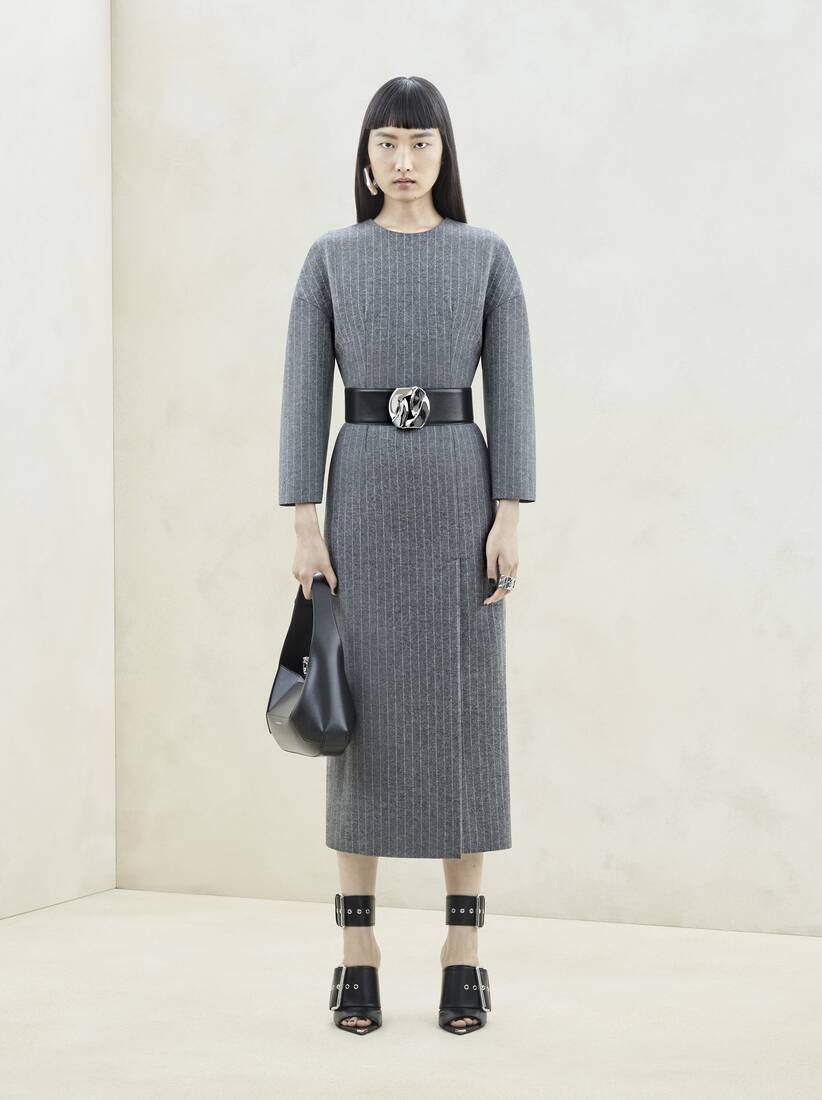 Look: 9/ 29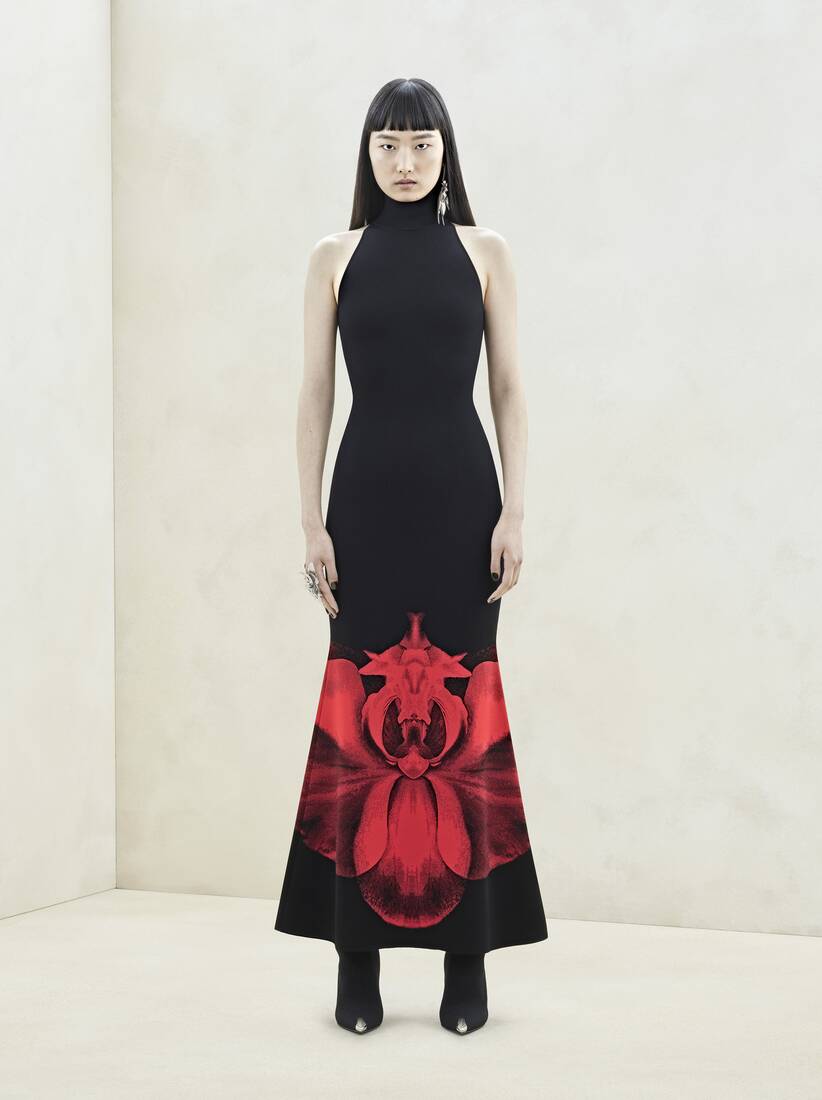 Look: 11/ 29