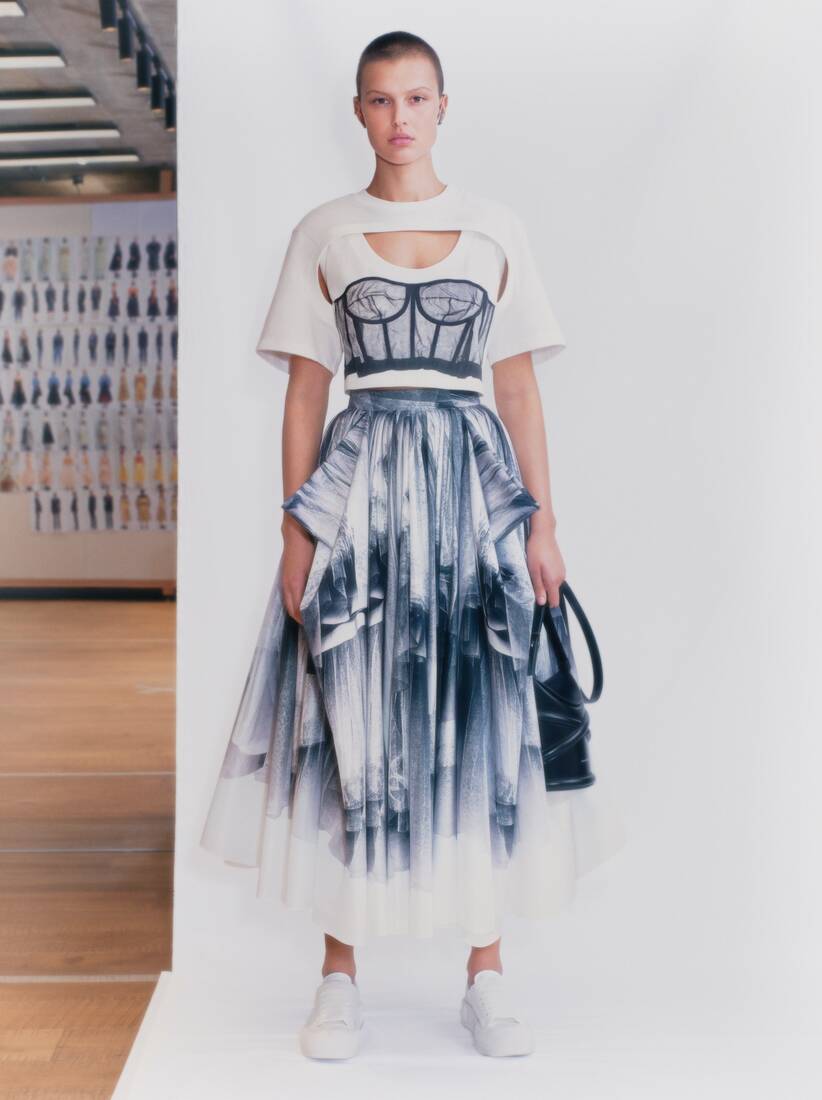 View all looks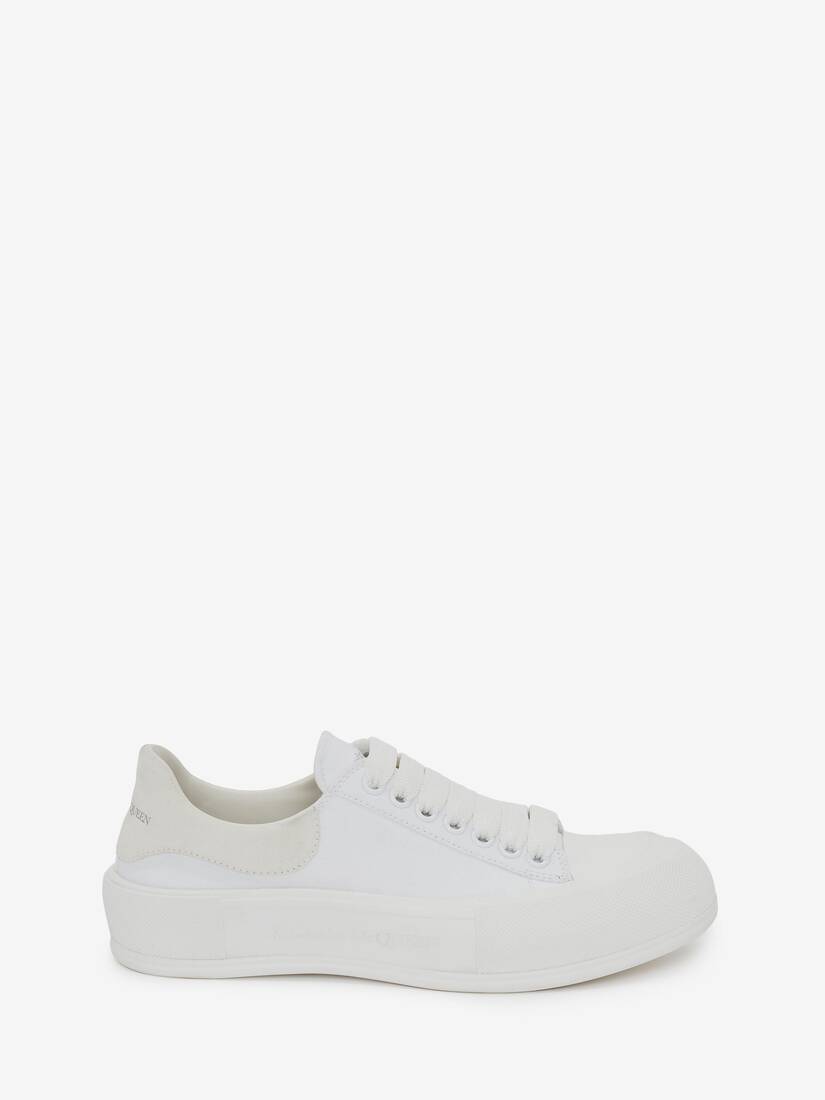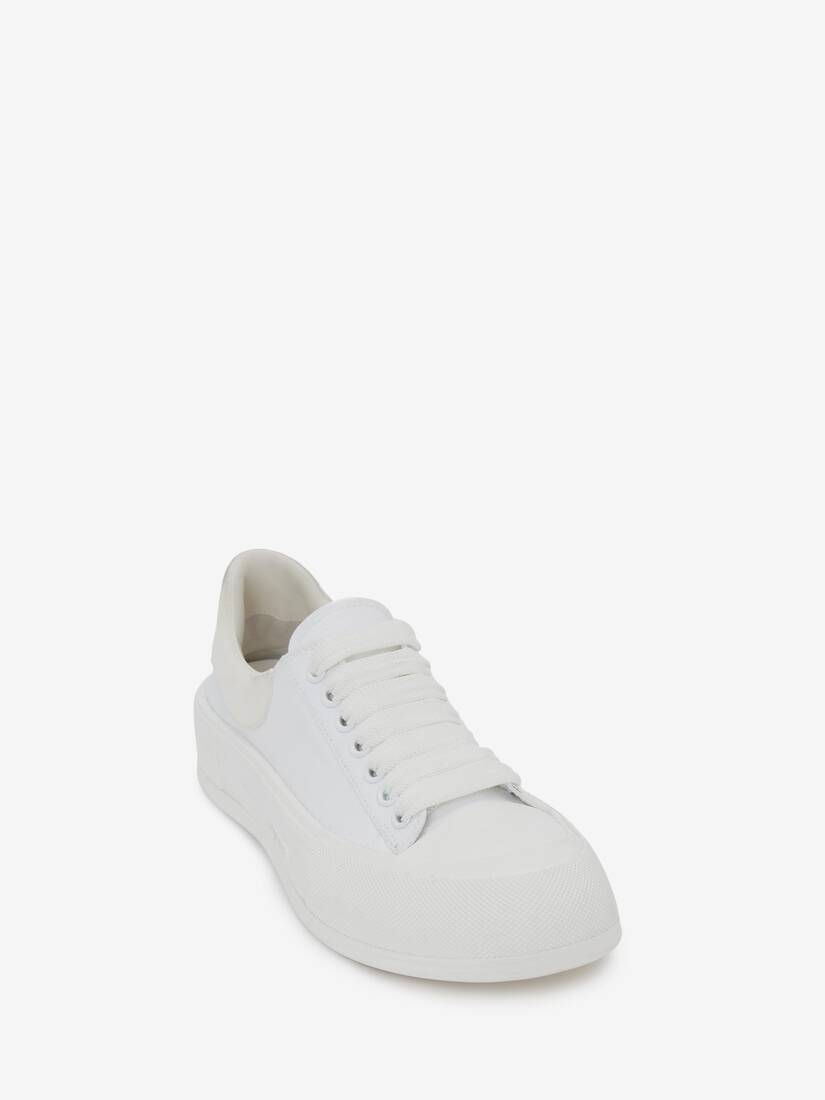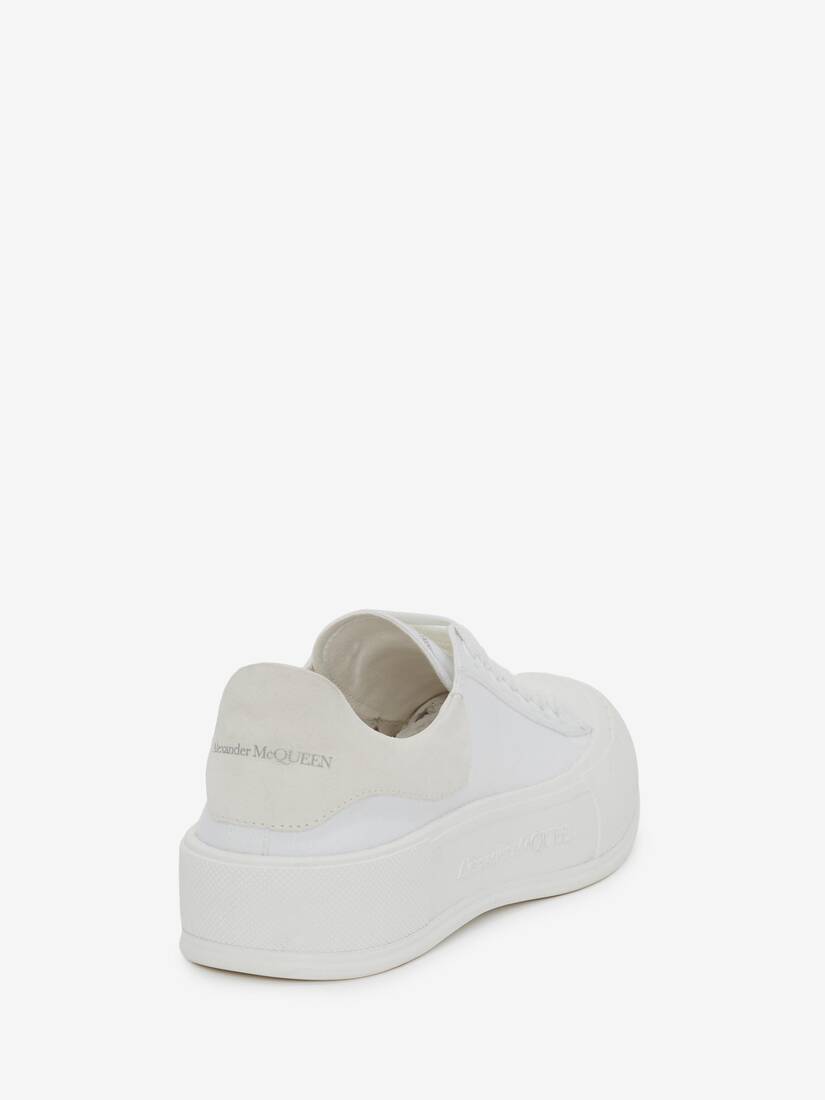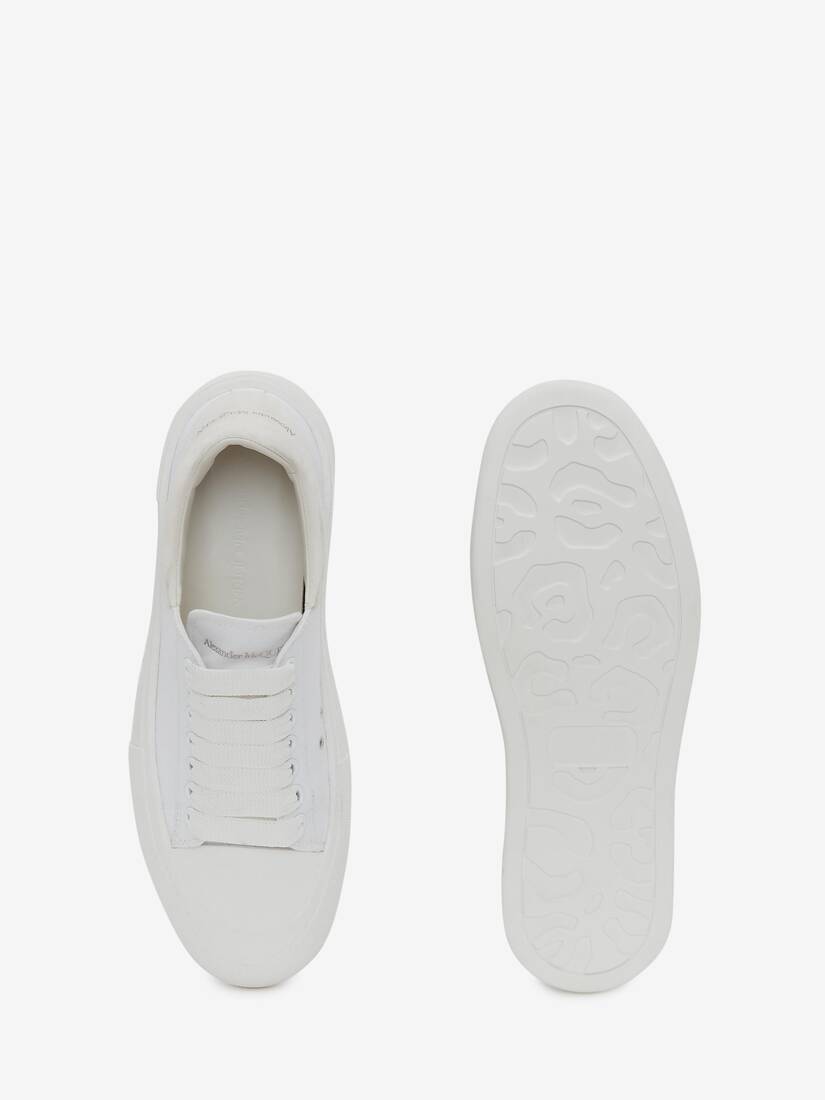 By selecting a color, size availability may change
White canvas lace-up Deck Plimsoll with a thick oversized rubber sole. The lace-up is detailed with a rubber wrap sole and tonal Alexander McQueen signature, finished with a suede heel counter. Round toe shape silhouette details rubber toe cap.
Material: 654593W4PQ19000
Product code:
654593W4PQ19000
View all product details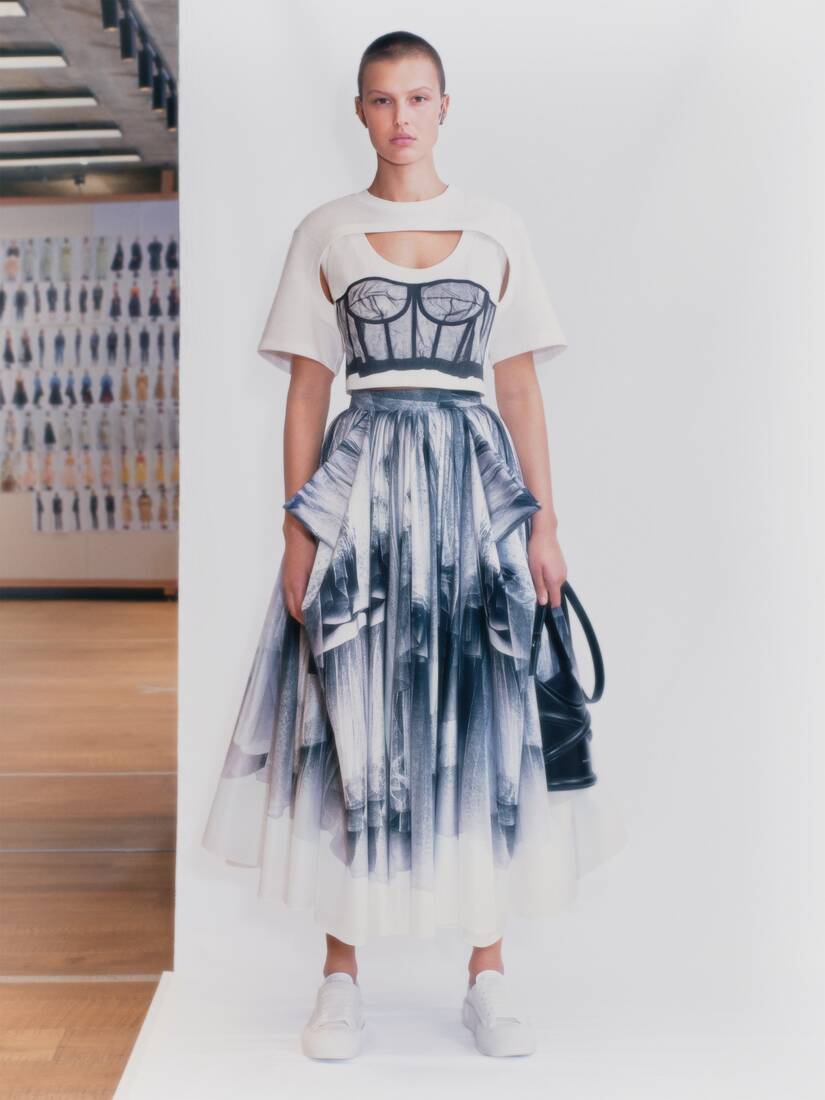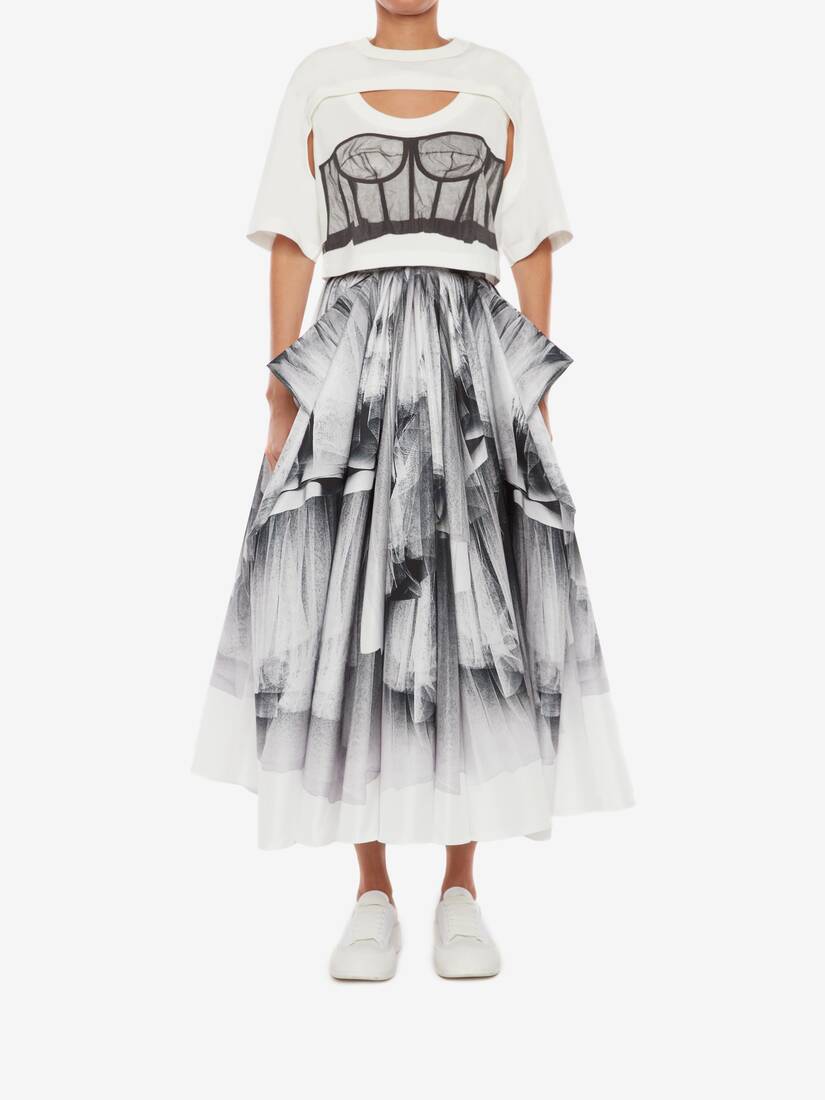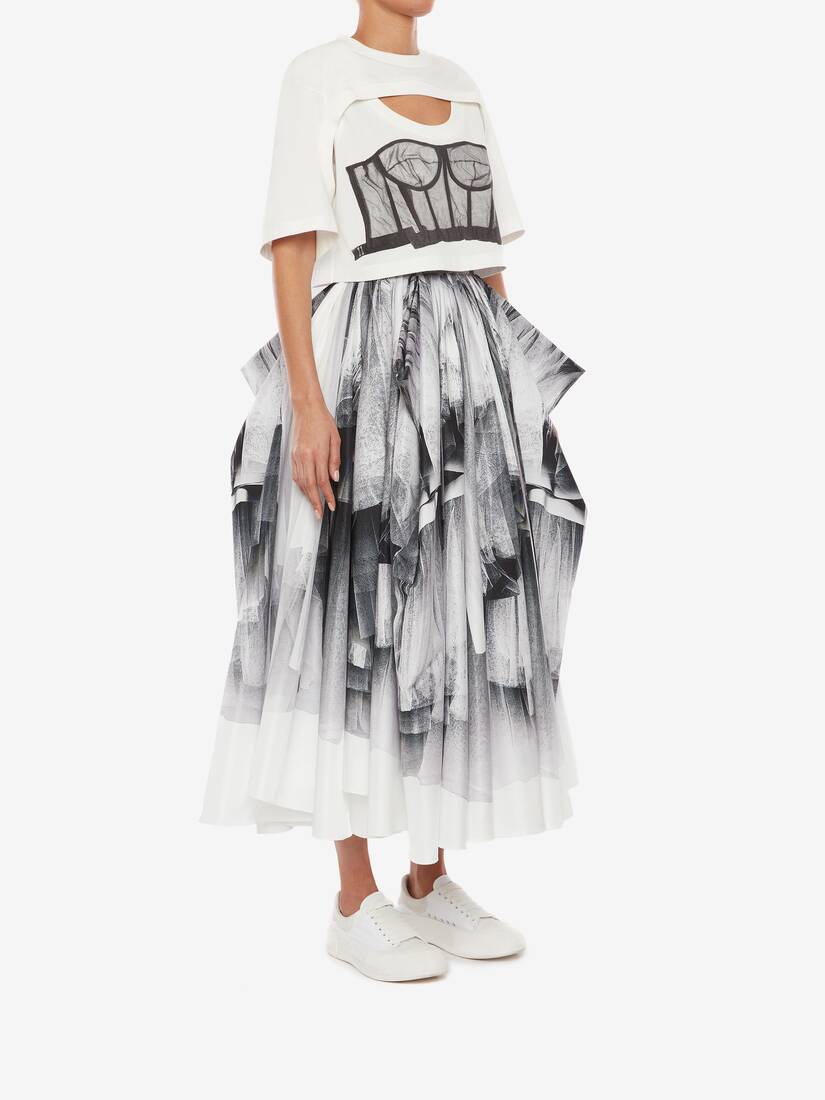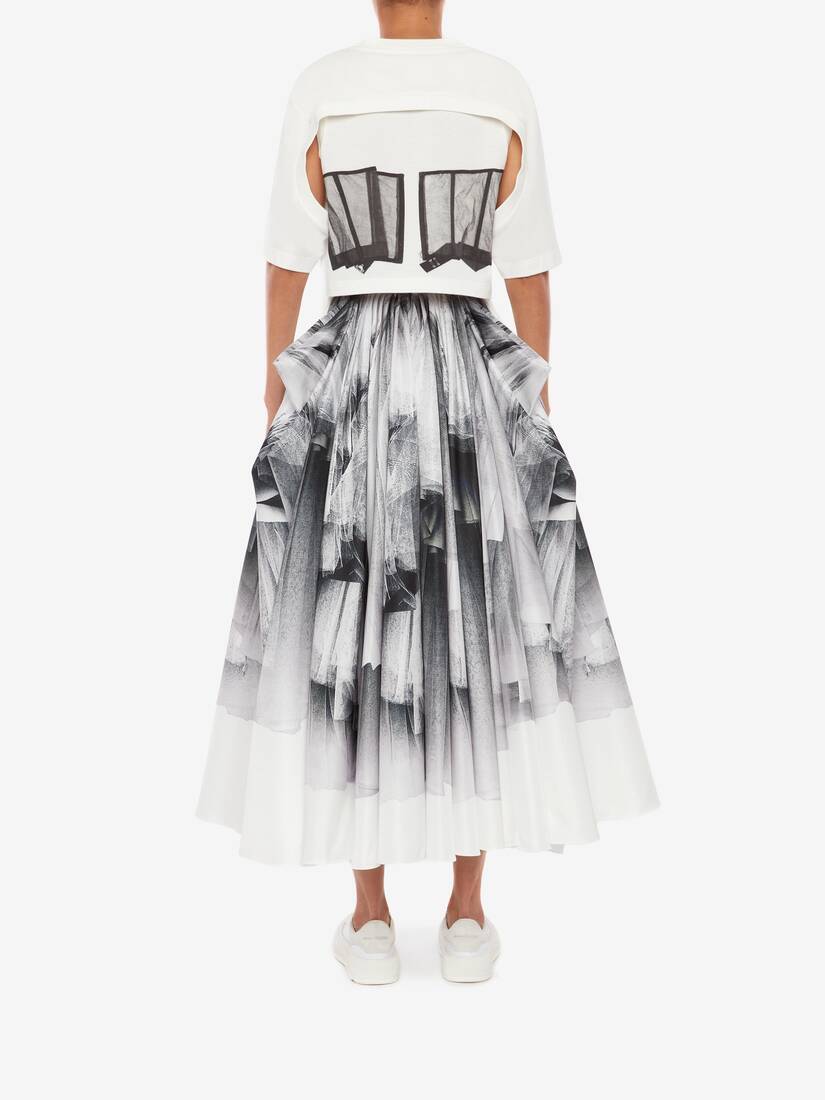 Trompe l'oeil cut out cropped t-shirt with bustier print
Material: 657219QZAC80900
Product code:
657219QZAC80900
View all product details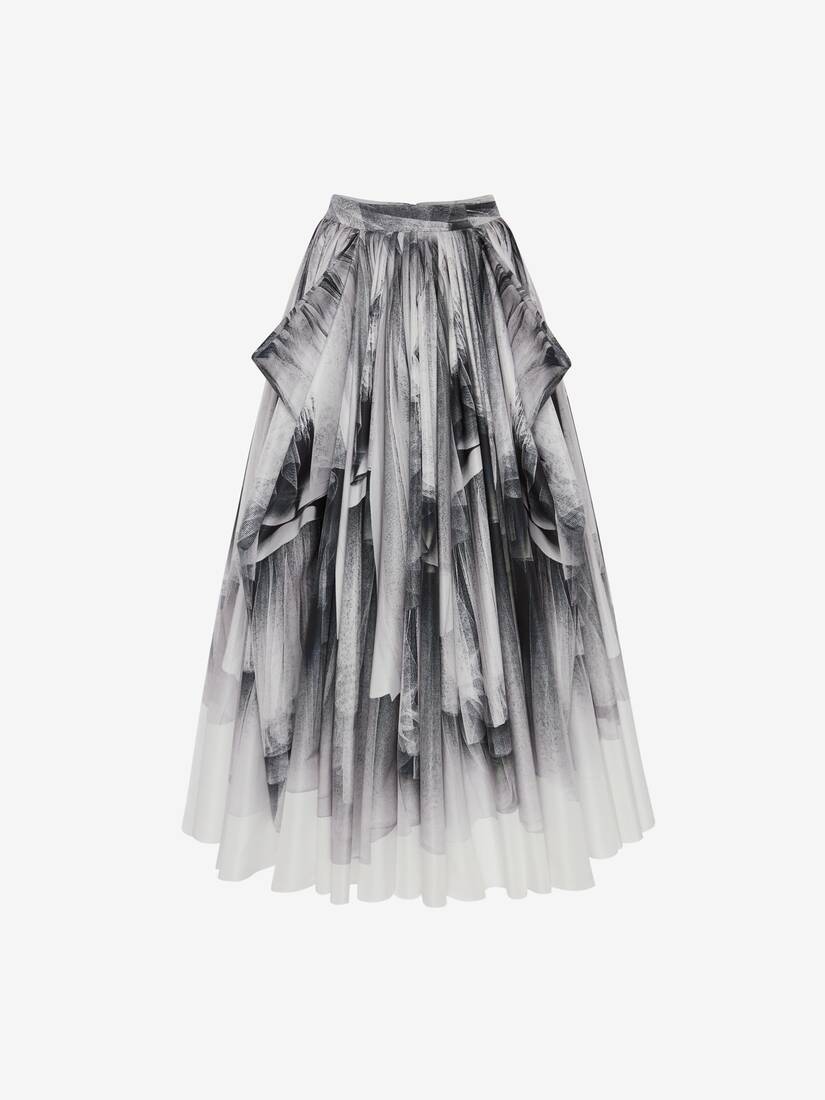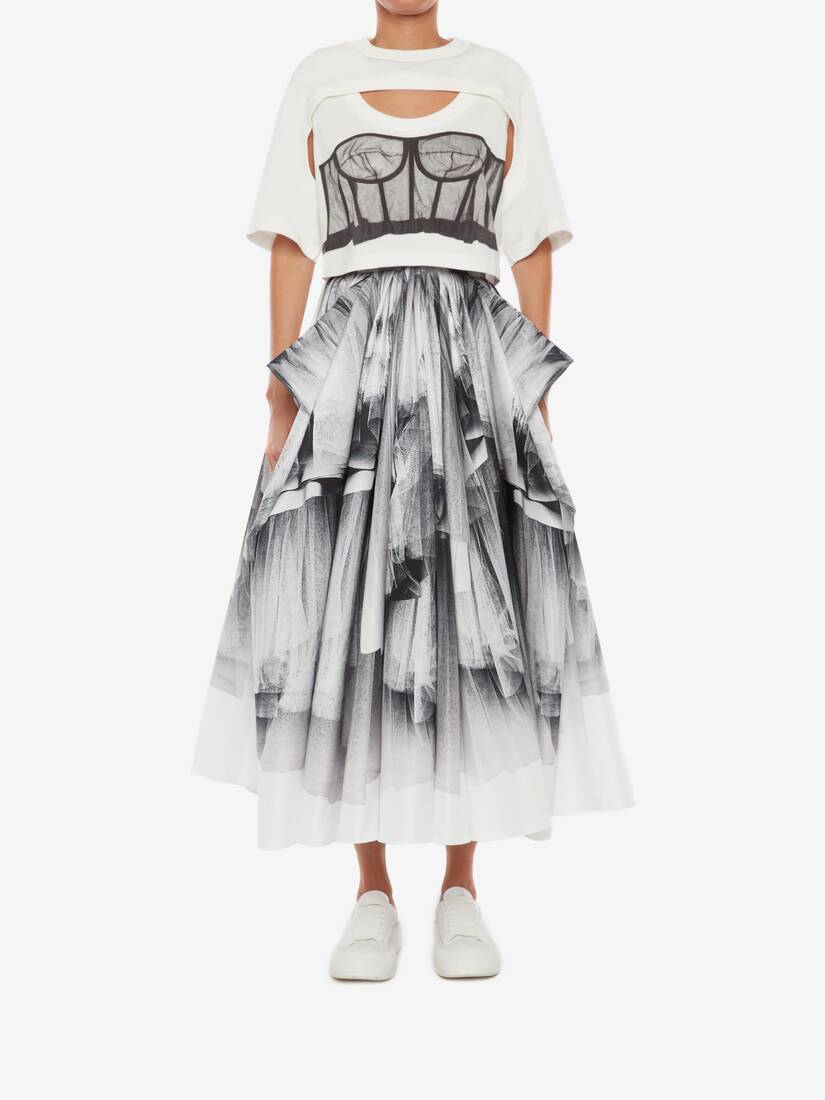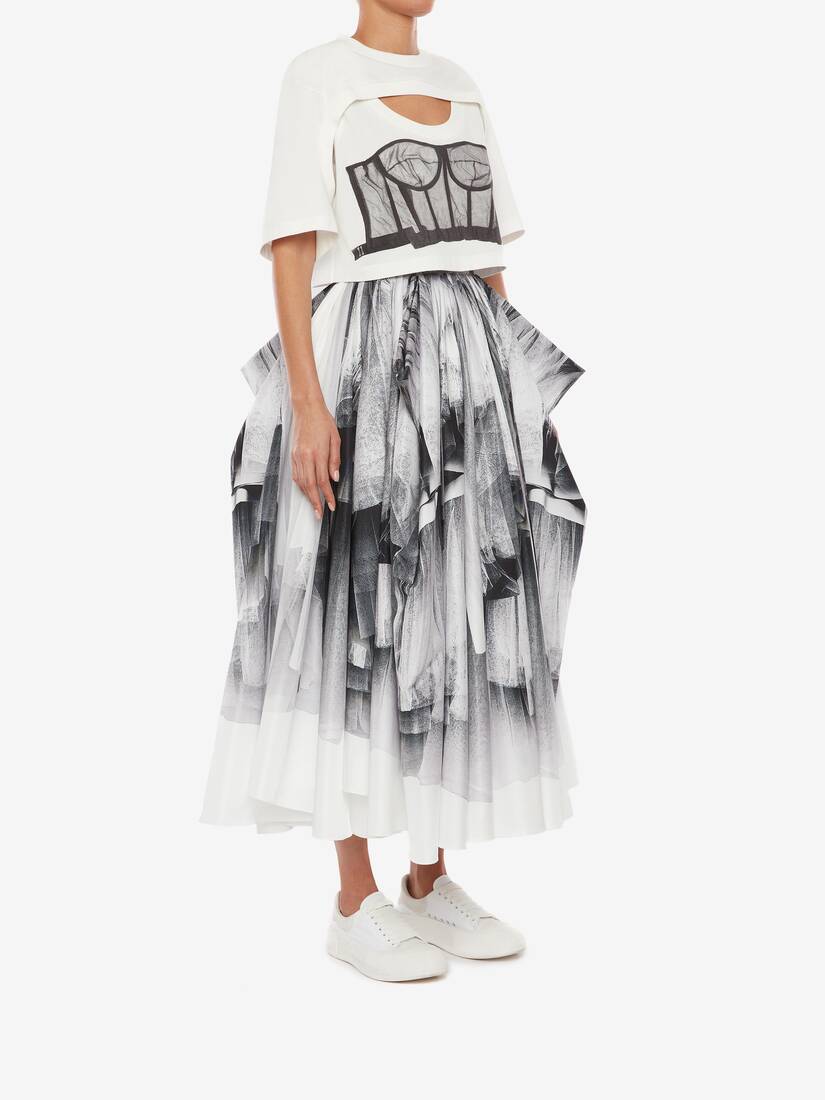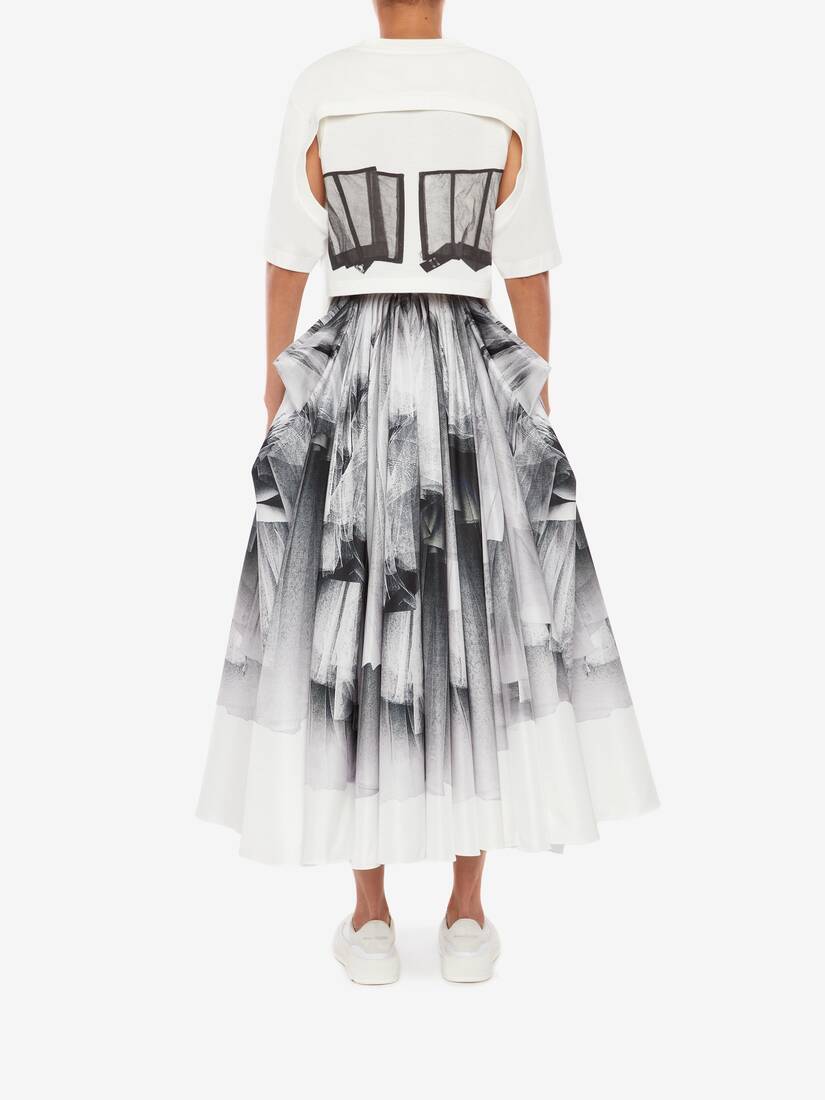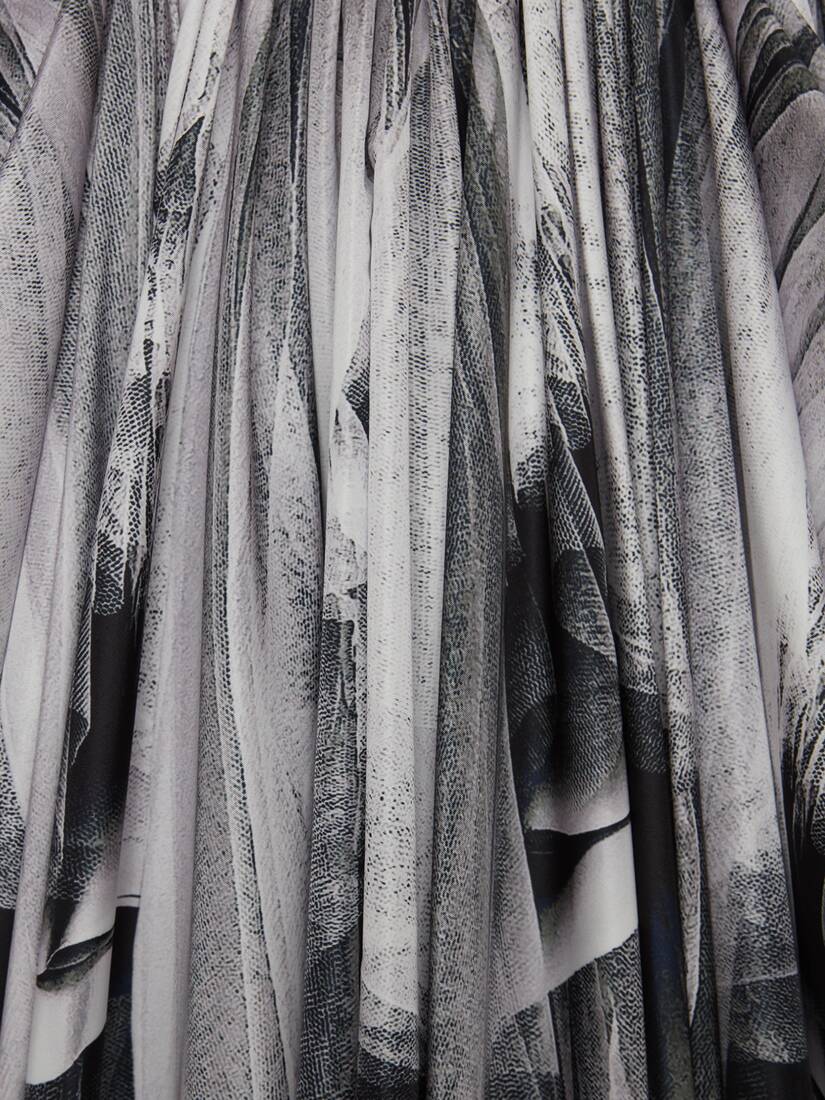 Black bow drape midi skirt featuring an engineered tulle toile print with ruffle detailing.
Material: 658661QZACY1000
Product code:
658661QZACY1000
View all product details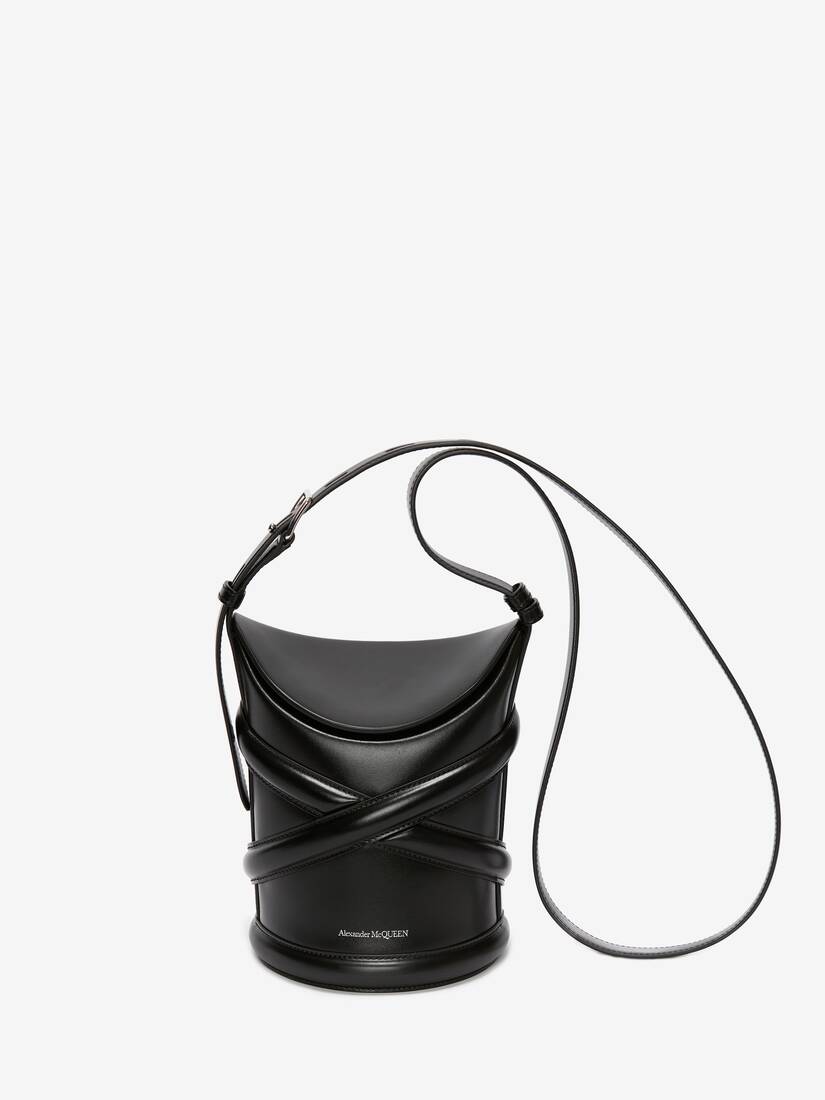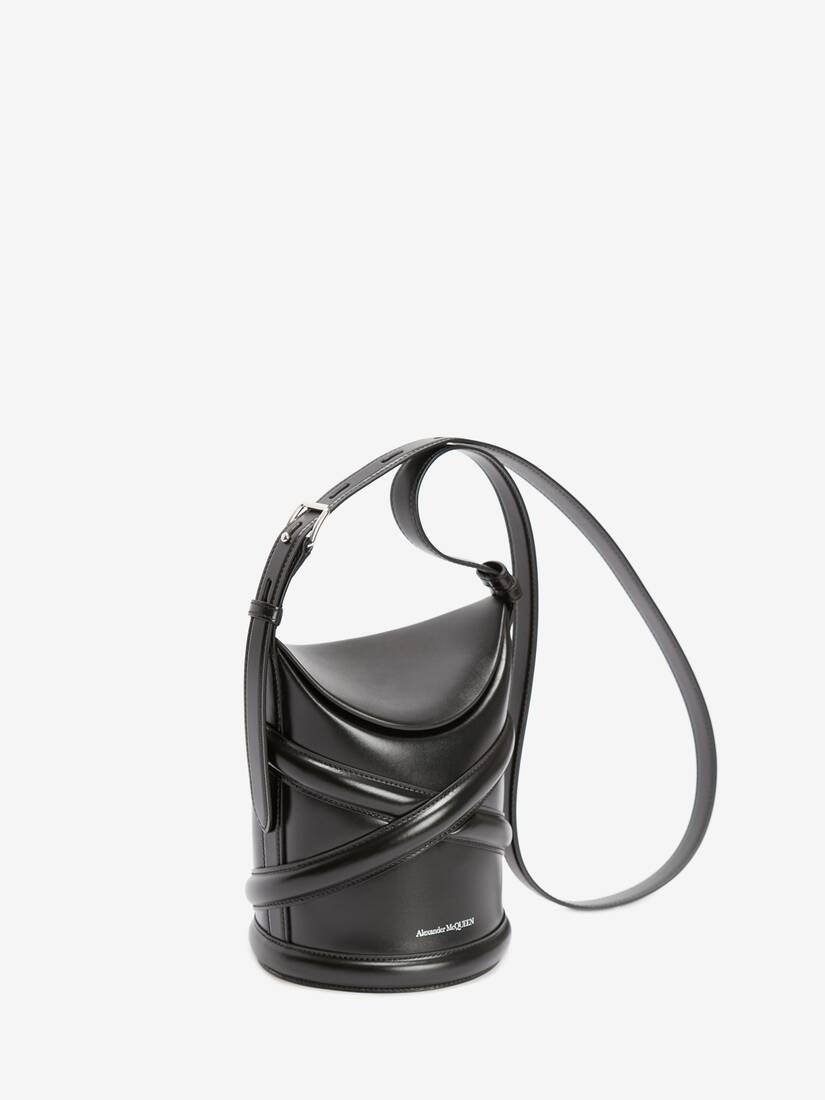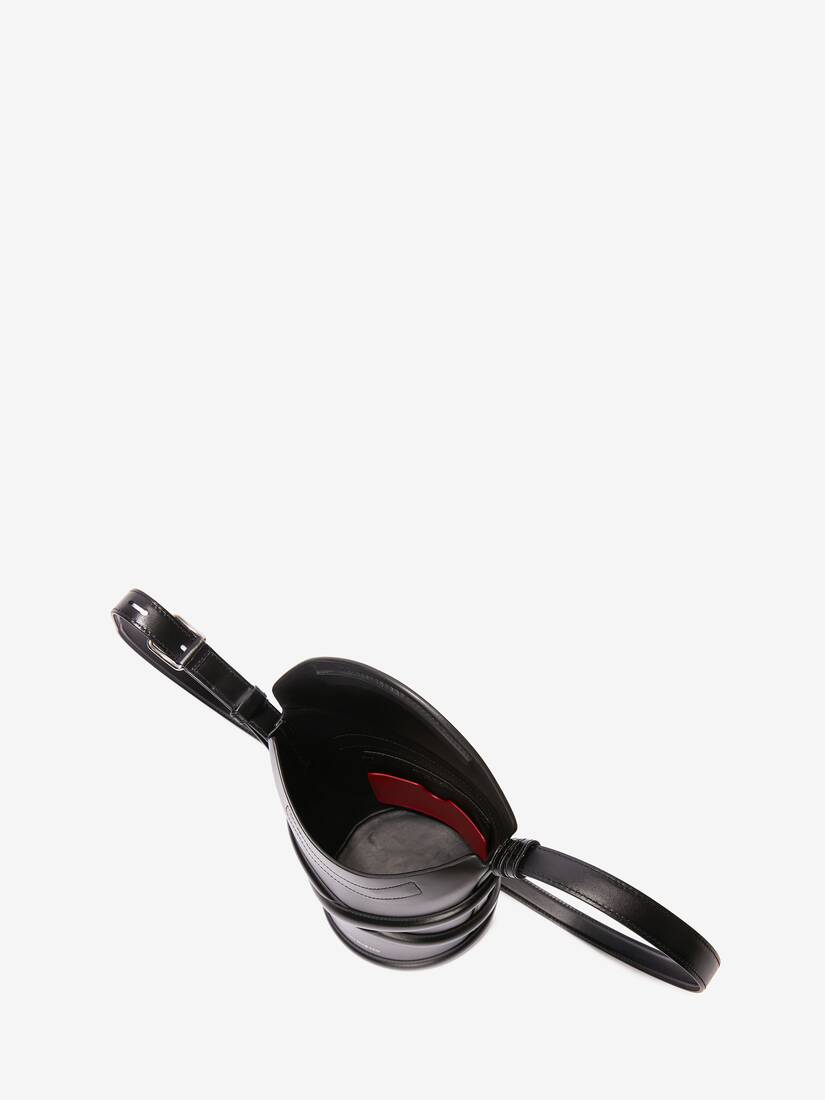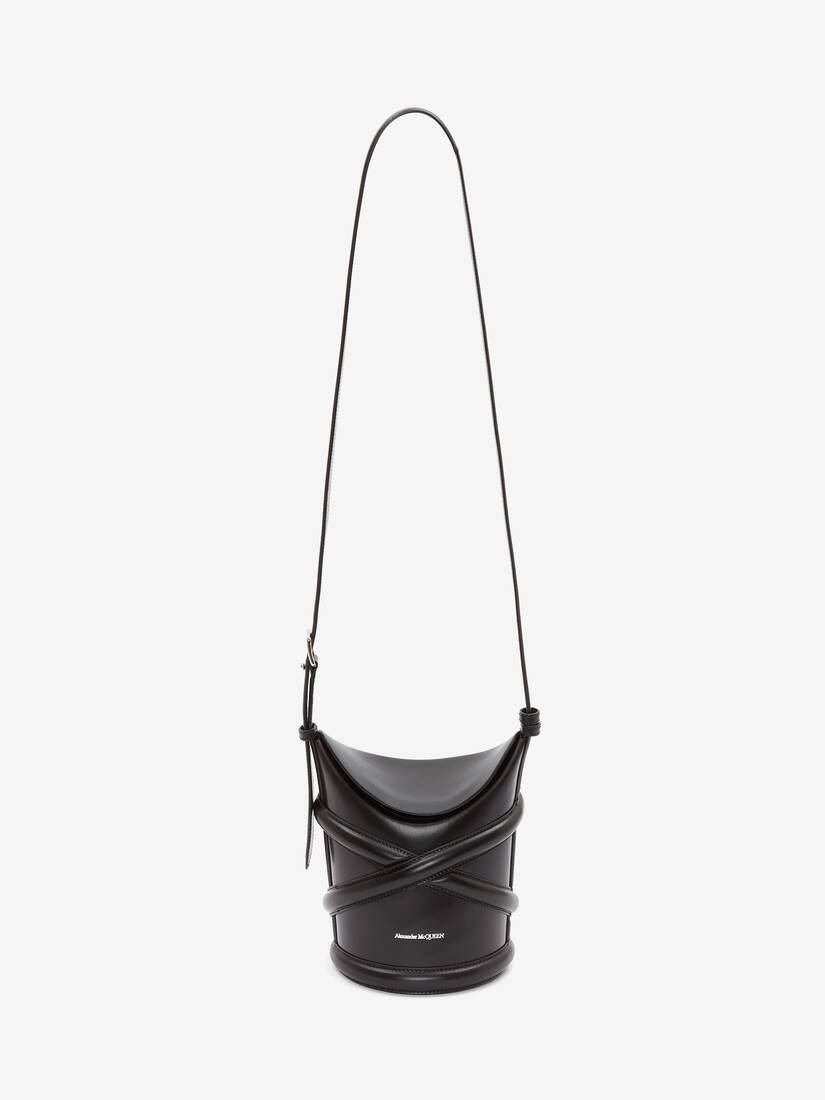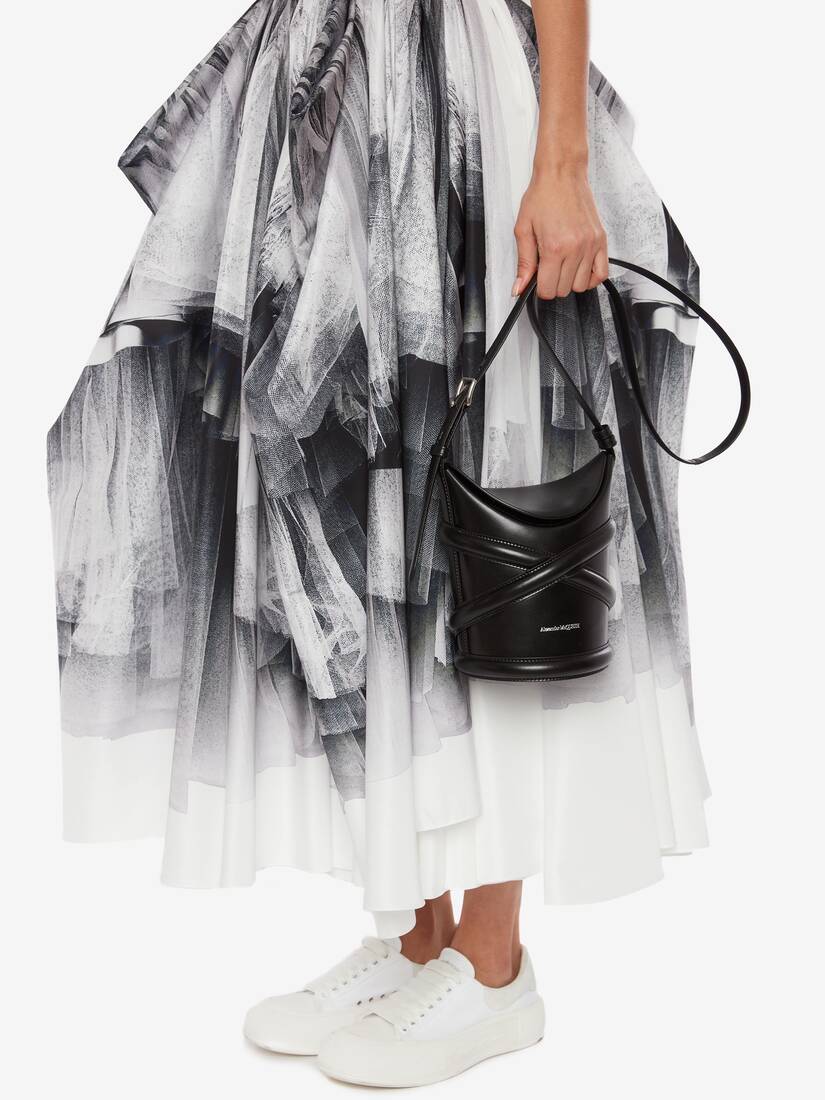 The Small Curve in black calf leather inspired by the harness silhouette and finished with a high frequency debossed Seal Signature. This bag can we worn across the body by using the leather strap or over the shoulder with the strap through the leather loop folded back.
Material: 6564671YB451000
View all product details
See more looks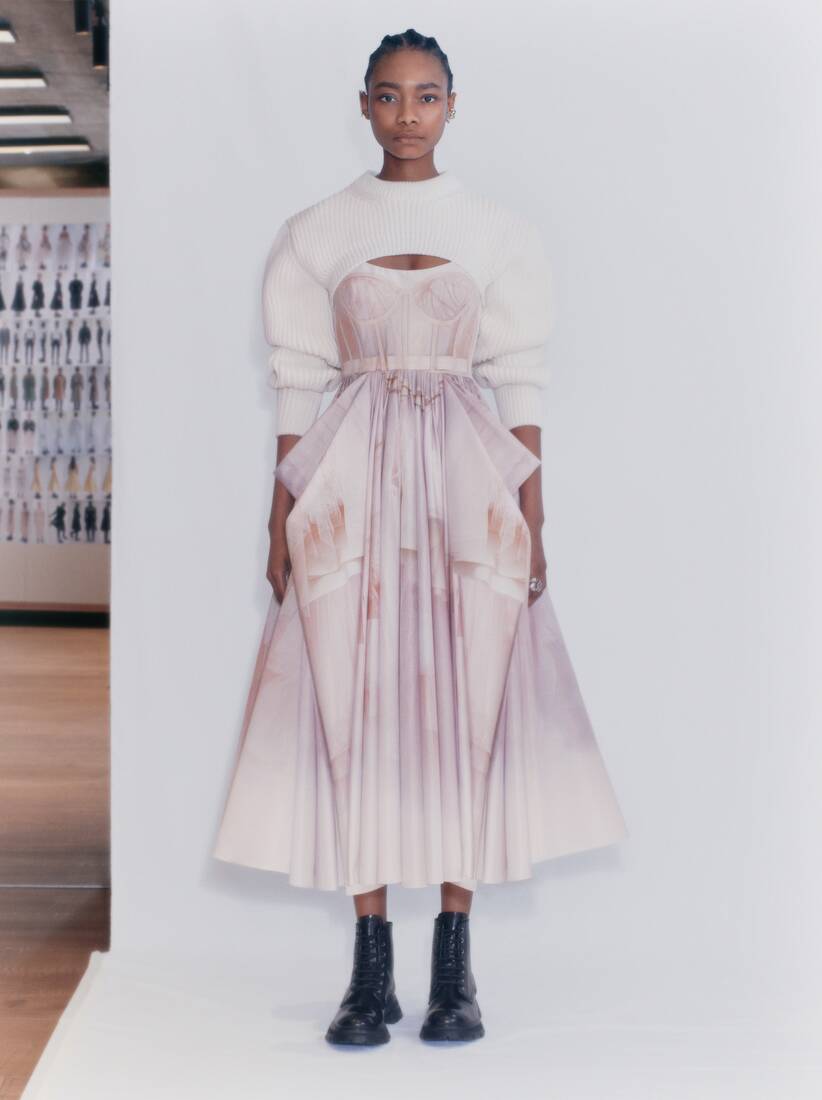 Look: 9/27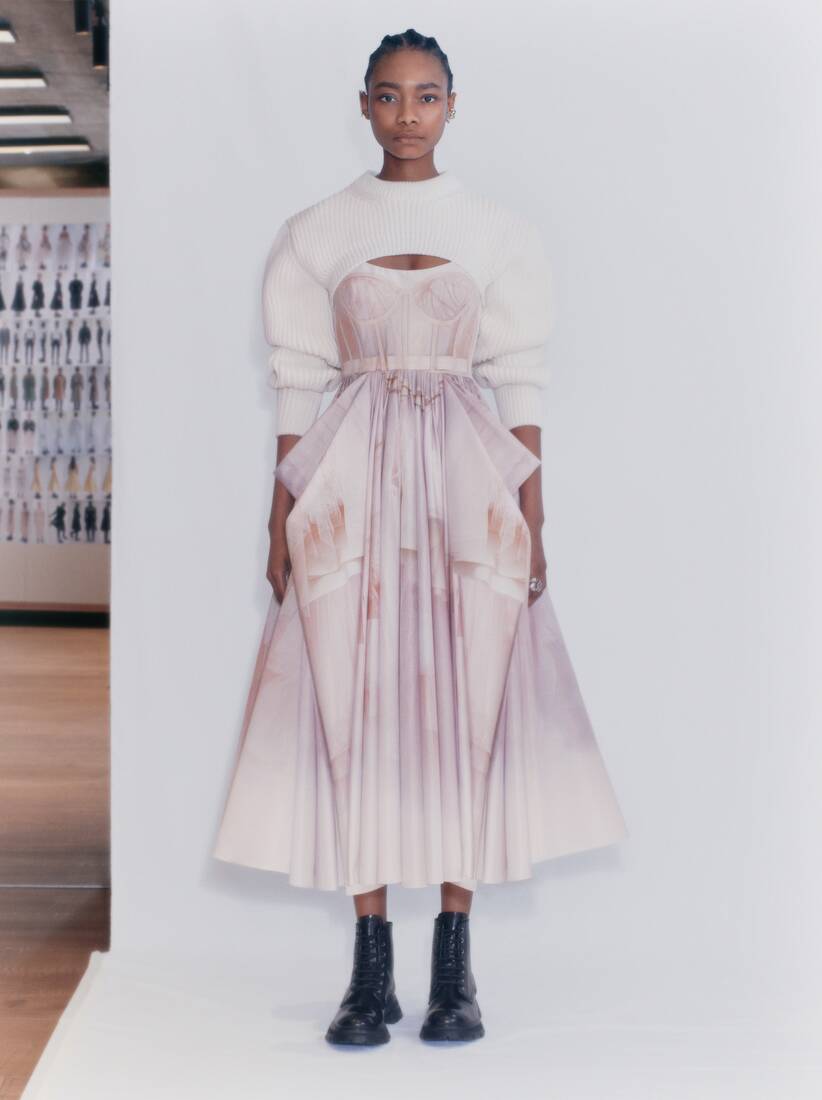 Look: 11/27