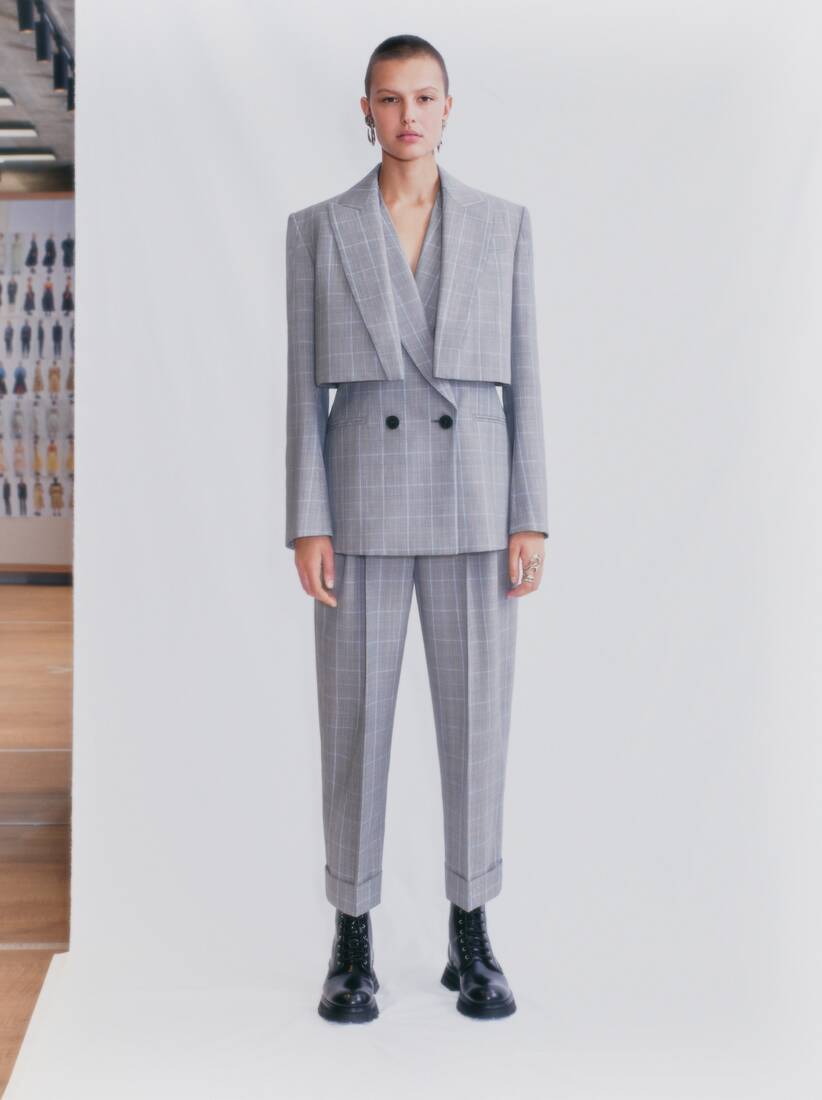 View all looks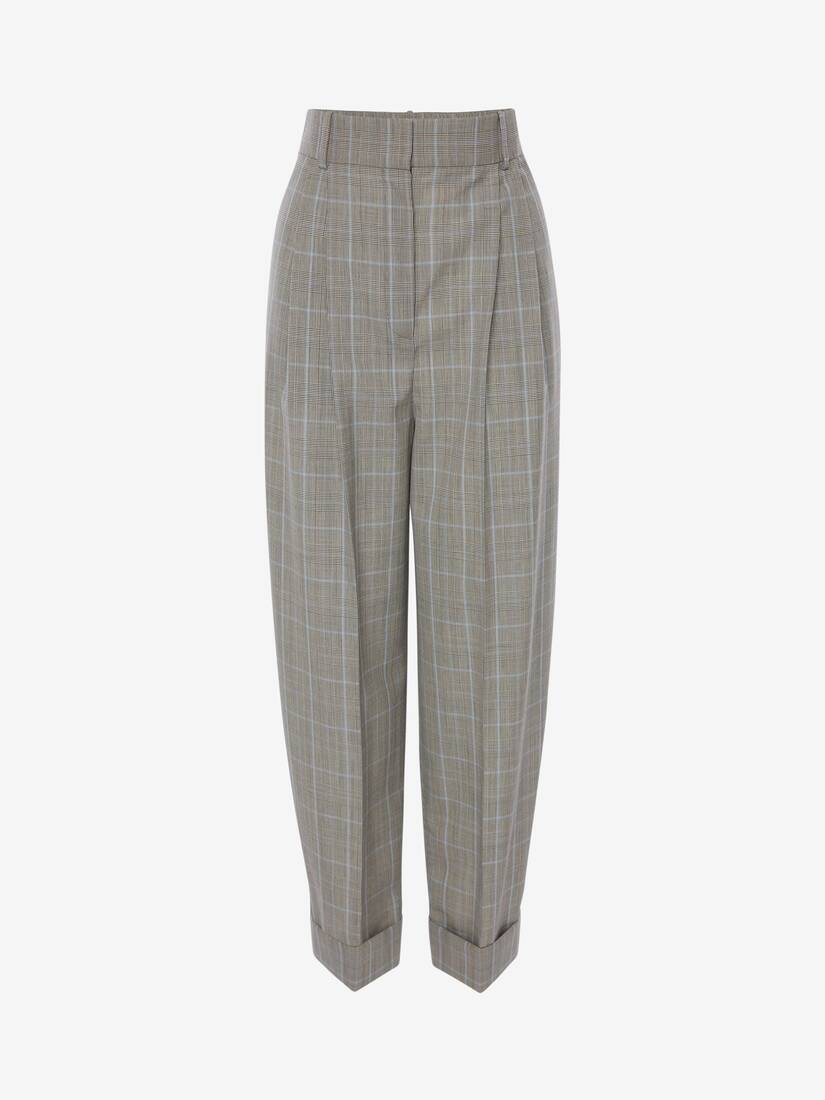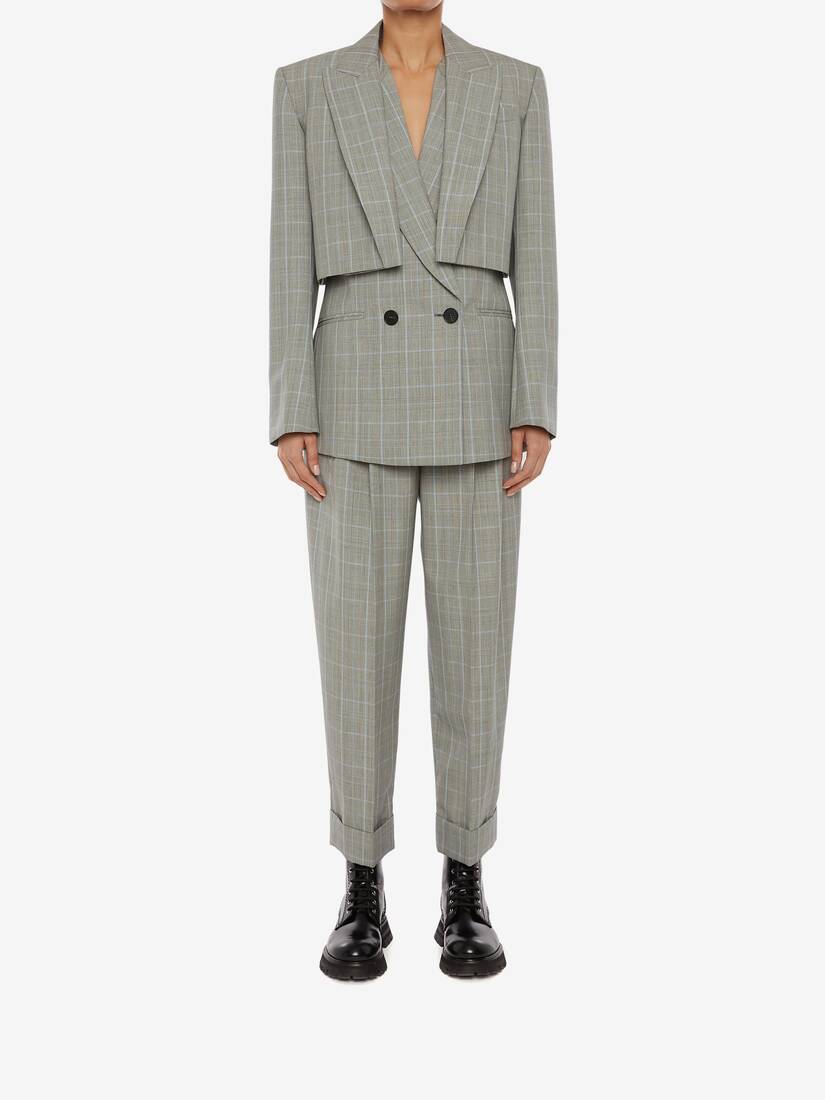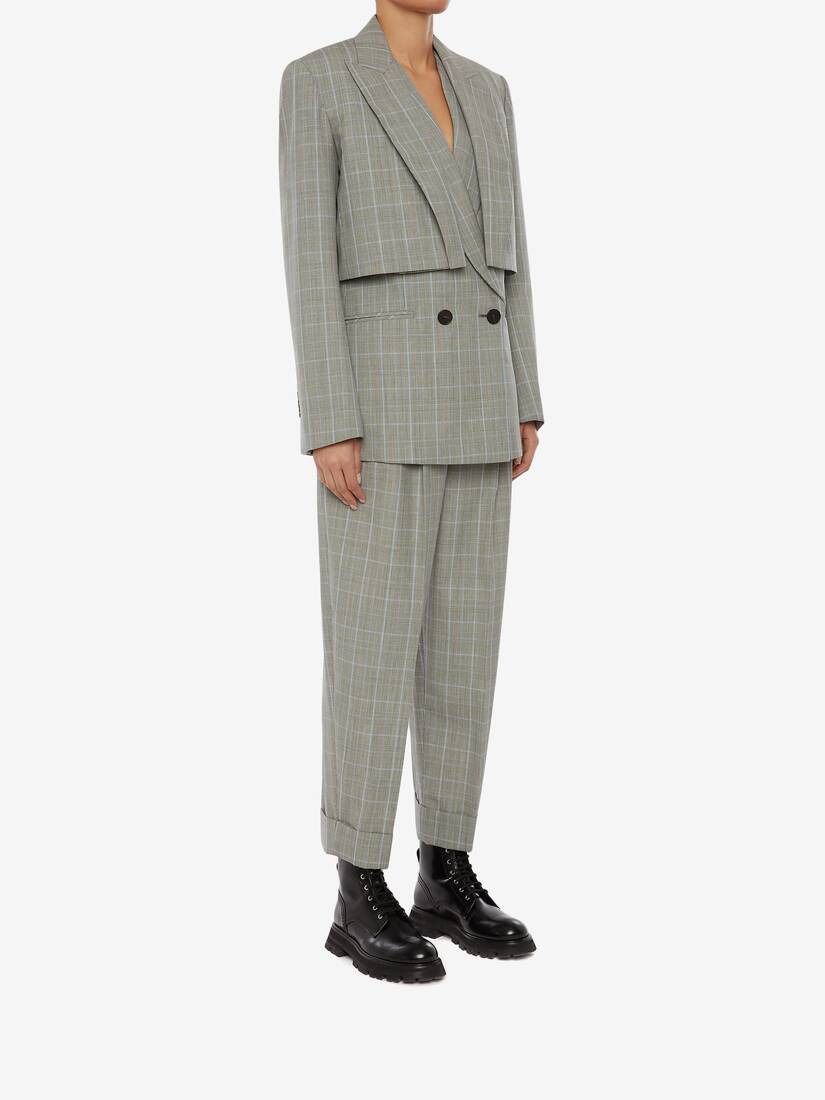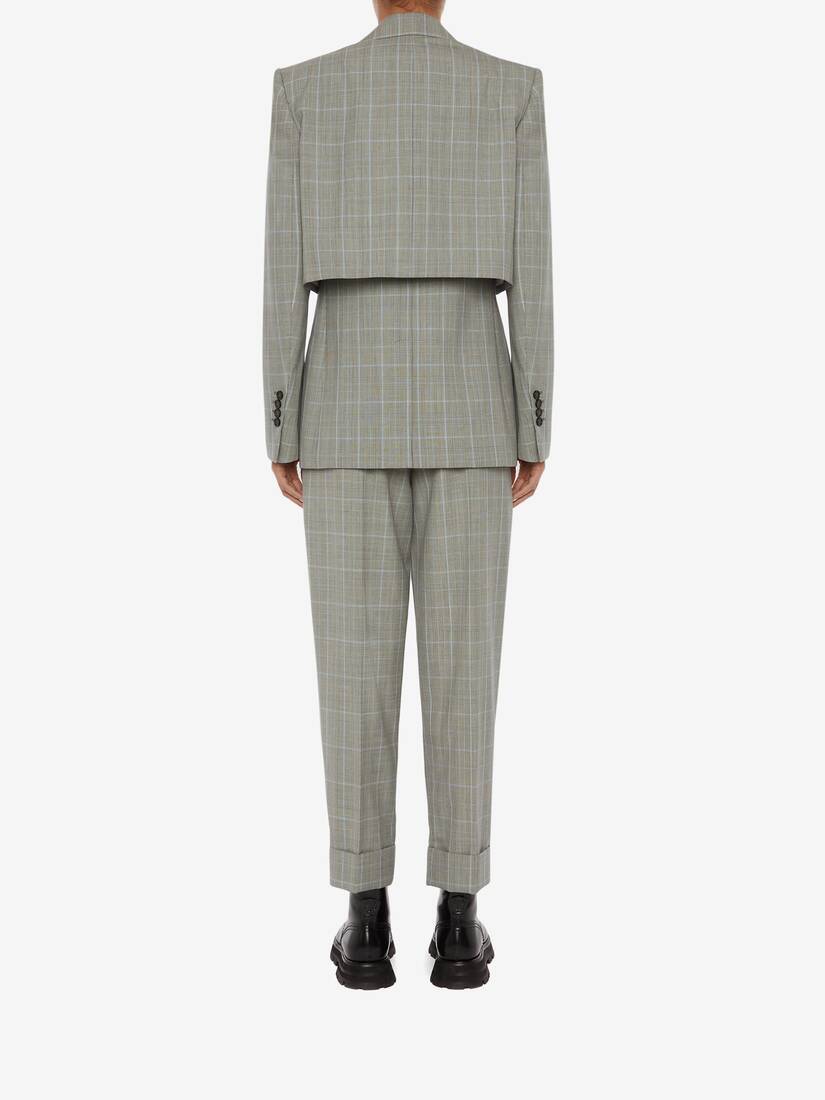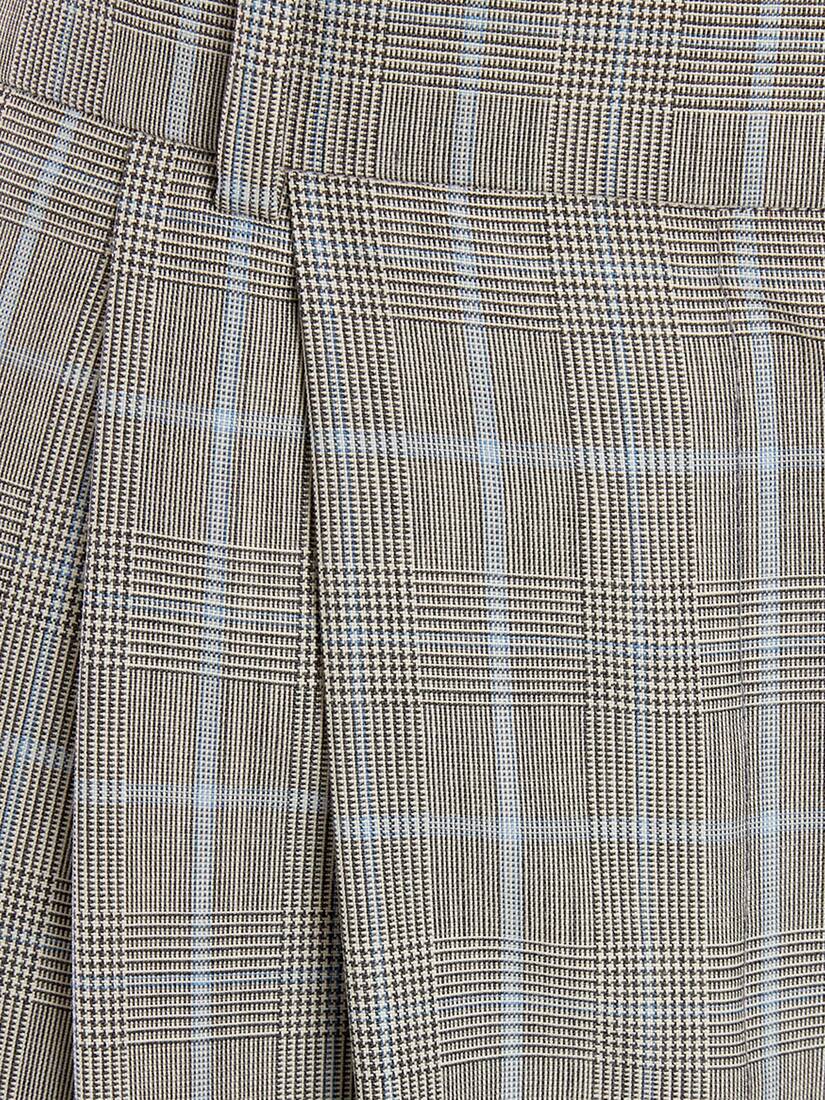 Peg trouser in Prince of Wales with turn-up detailing. Concealed zip fastening on centre front.
Material: 657336QJACD1080
Product code:
657336QJACD1080
View all product details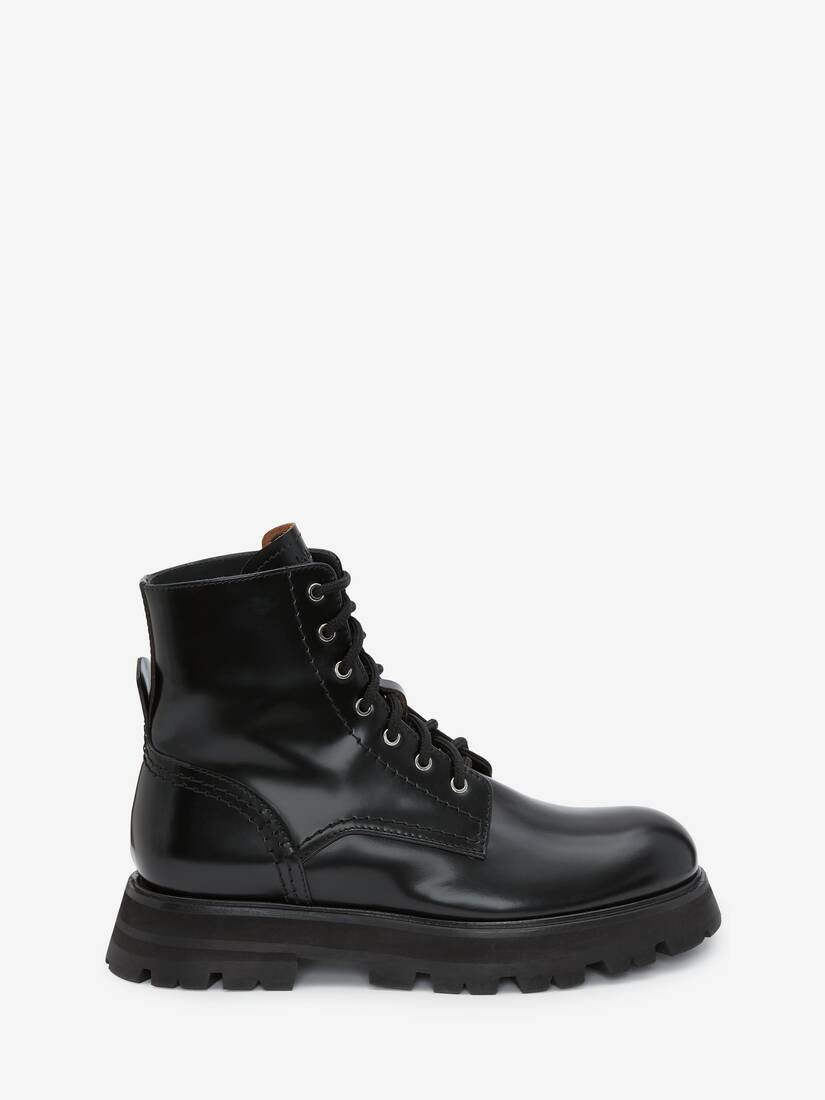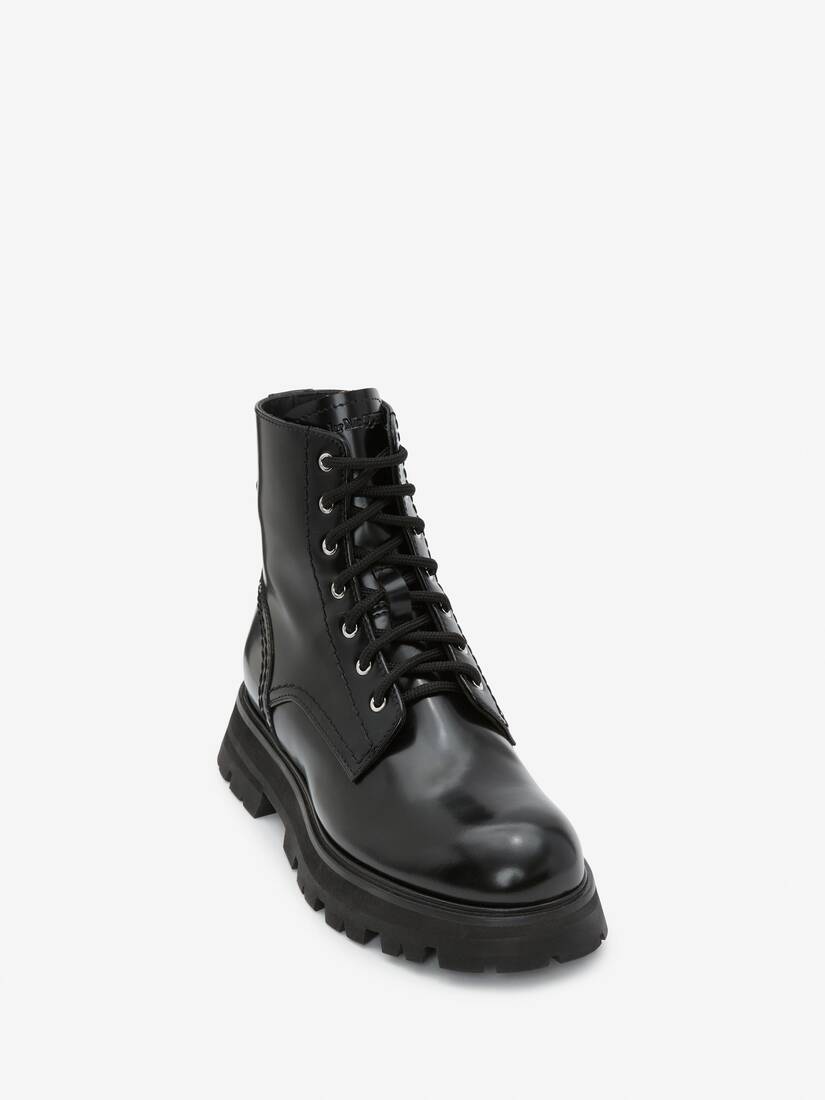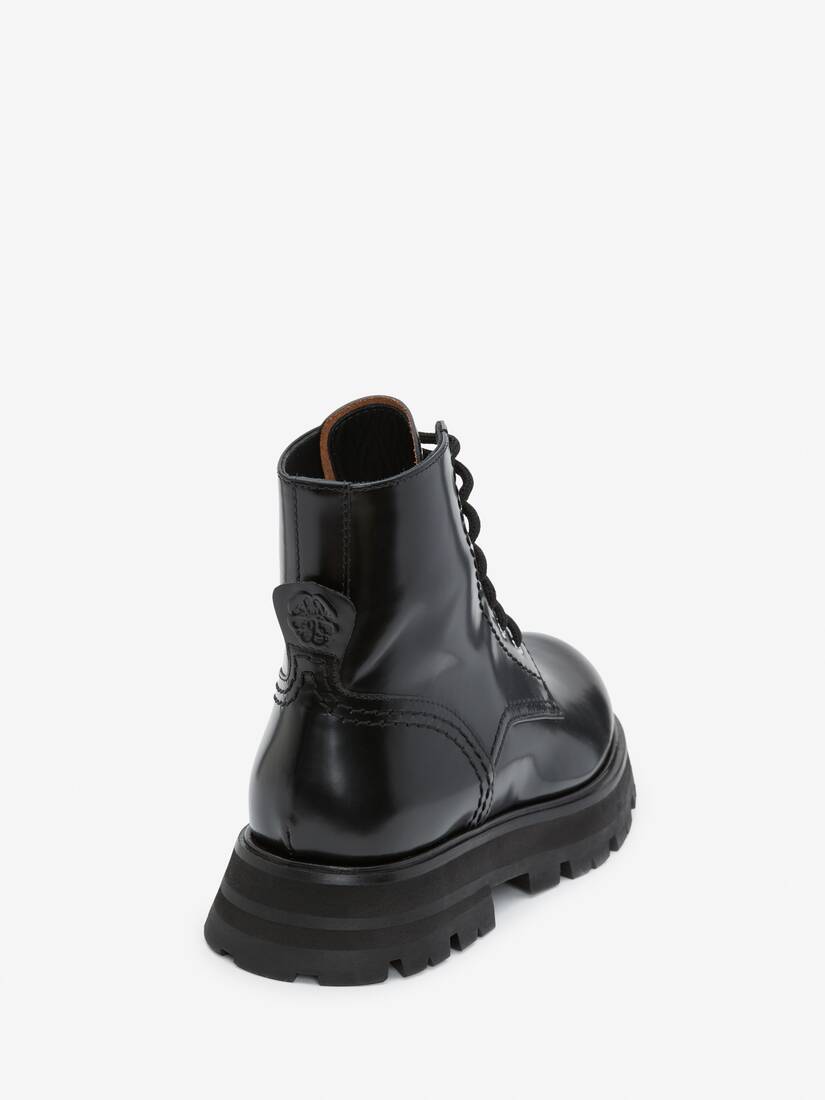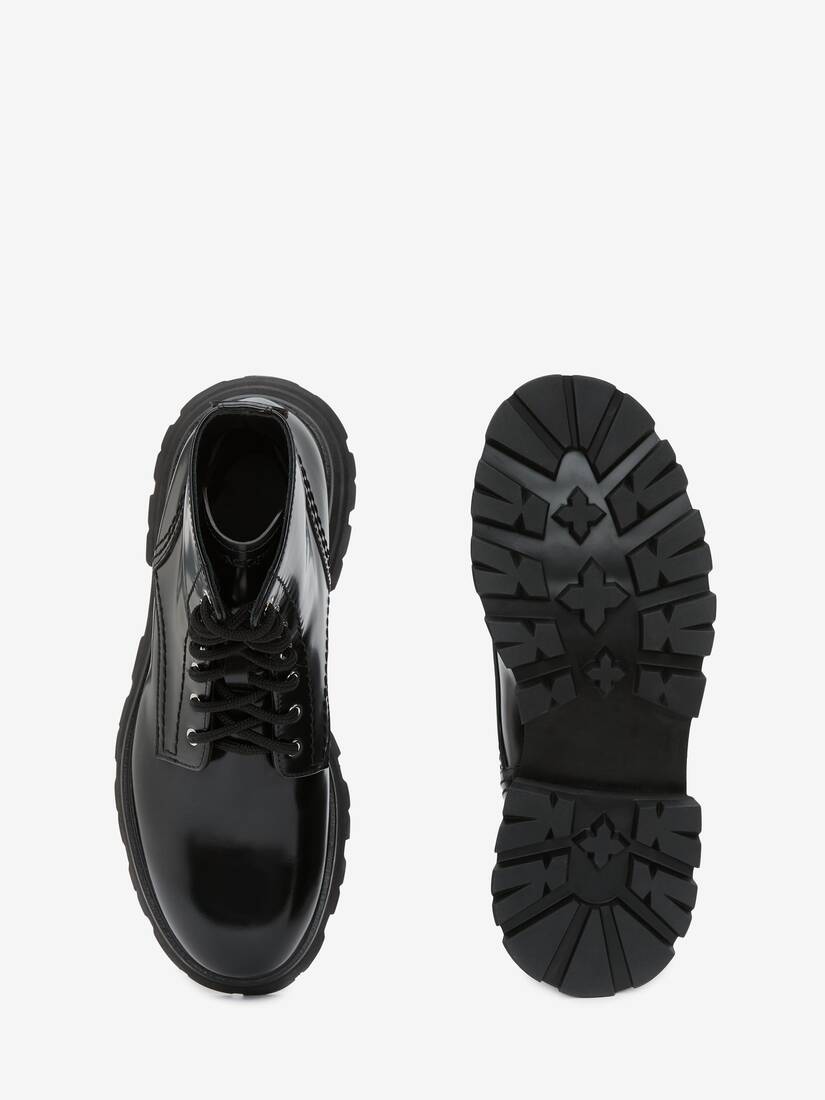 Black shiny spazzolato calf leather lace-up boot with top-stitch detailing and an exaggerated flared rubber lug sole. Boot silhouette with a round toe shape. Finished with an Alexander McQueen signature on tongue and Alexander McQueen seal logo in high relief on the heel counter.
Material: 657569WHZ801000
Product code:
657569WHZ801000
View all product details
See more looks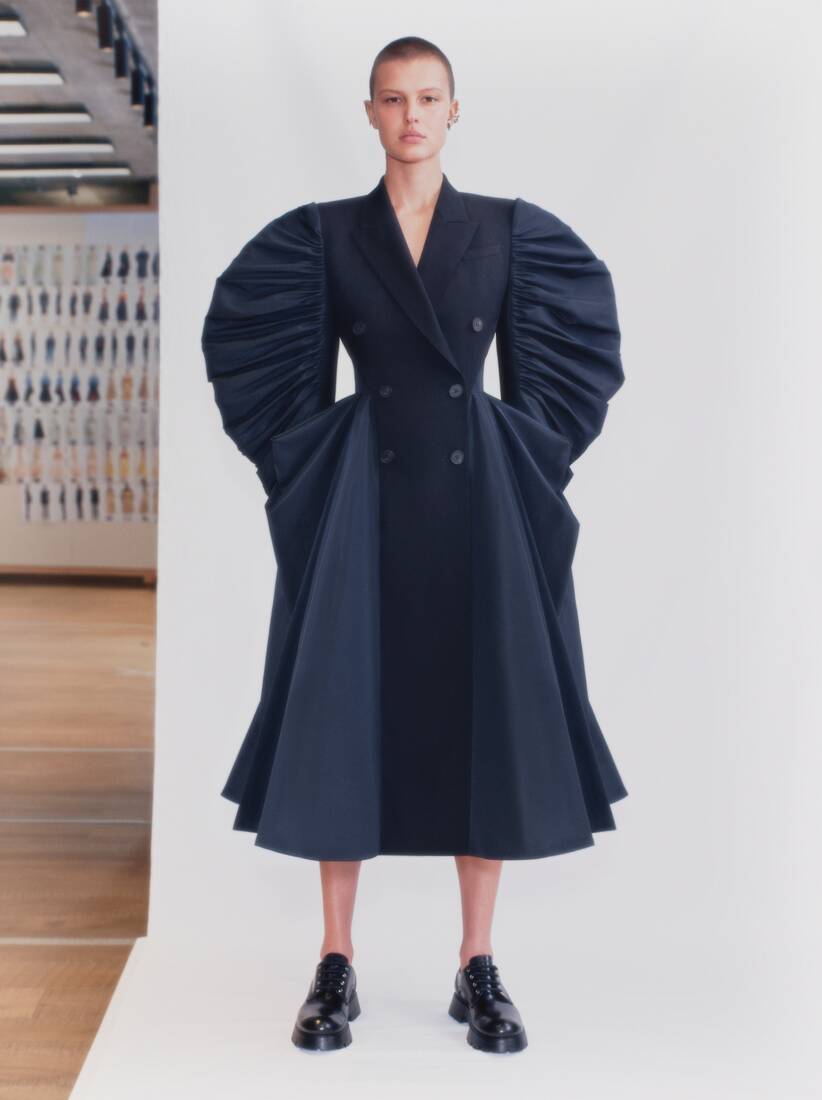 Look: 1/27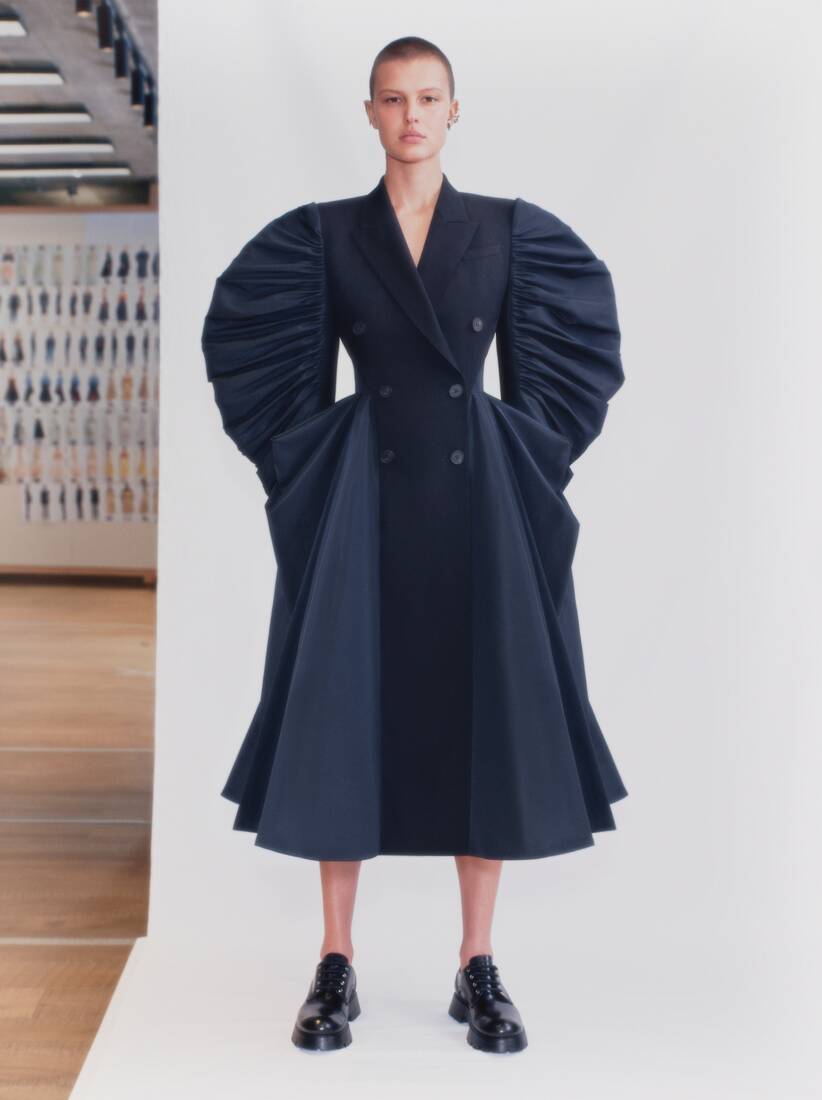 Look: 3/27