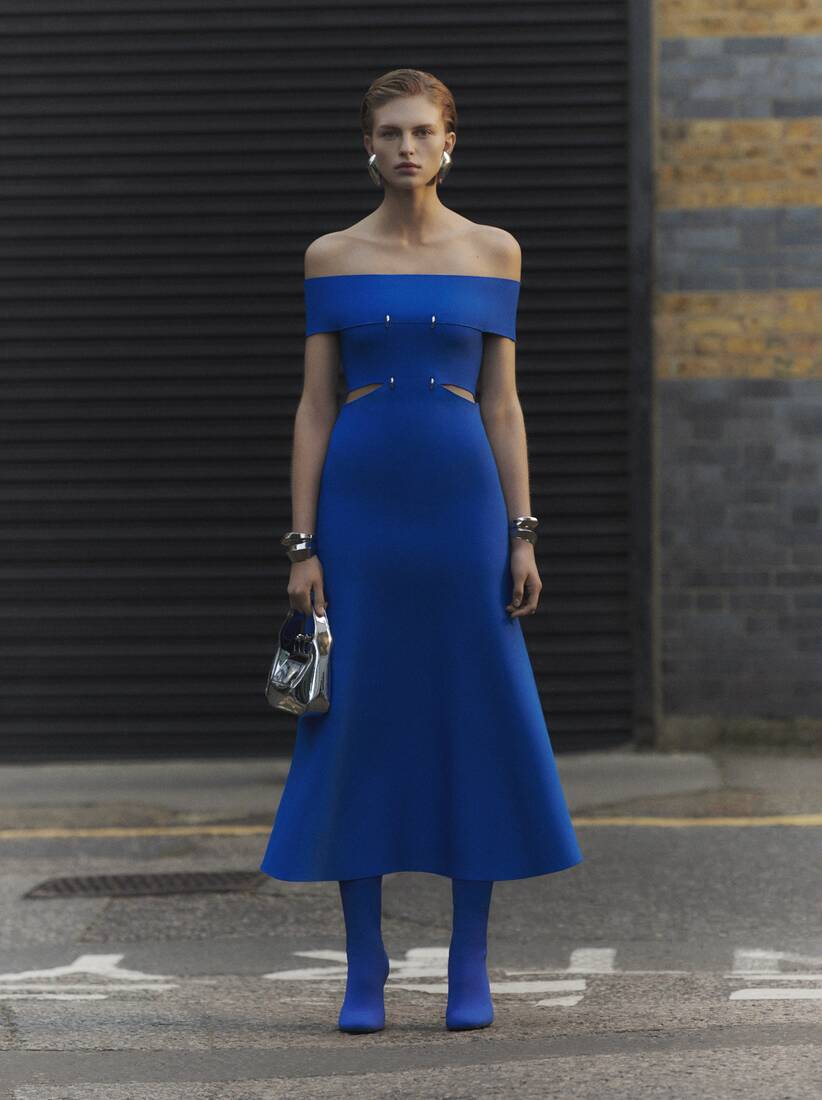 View all looks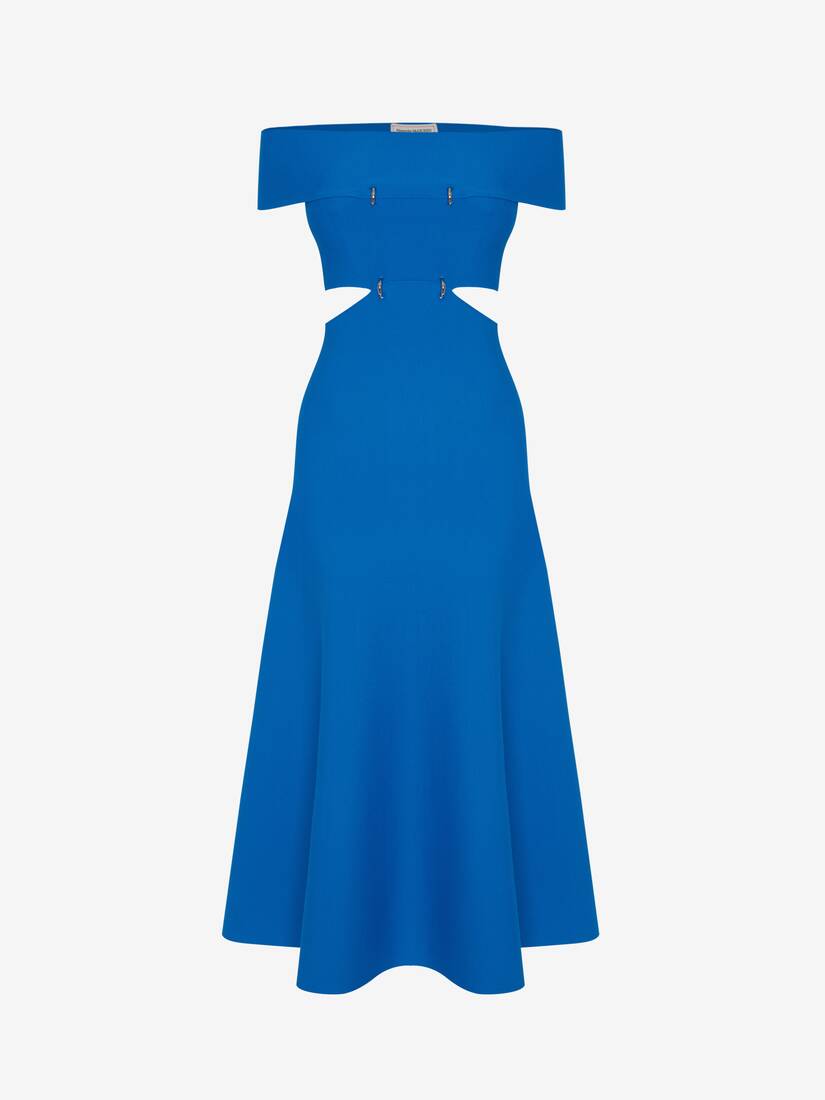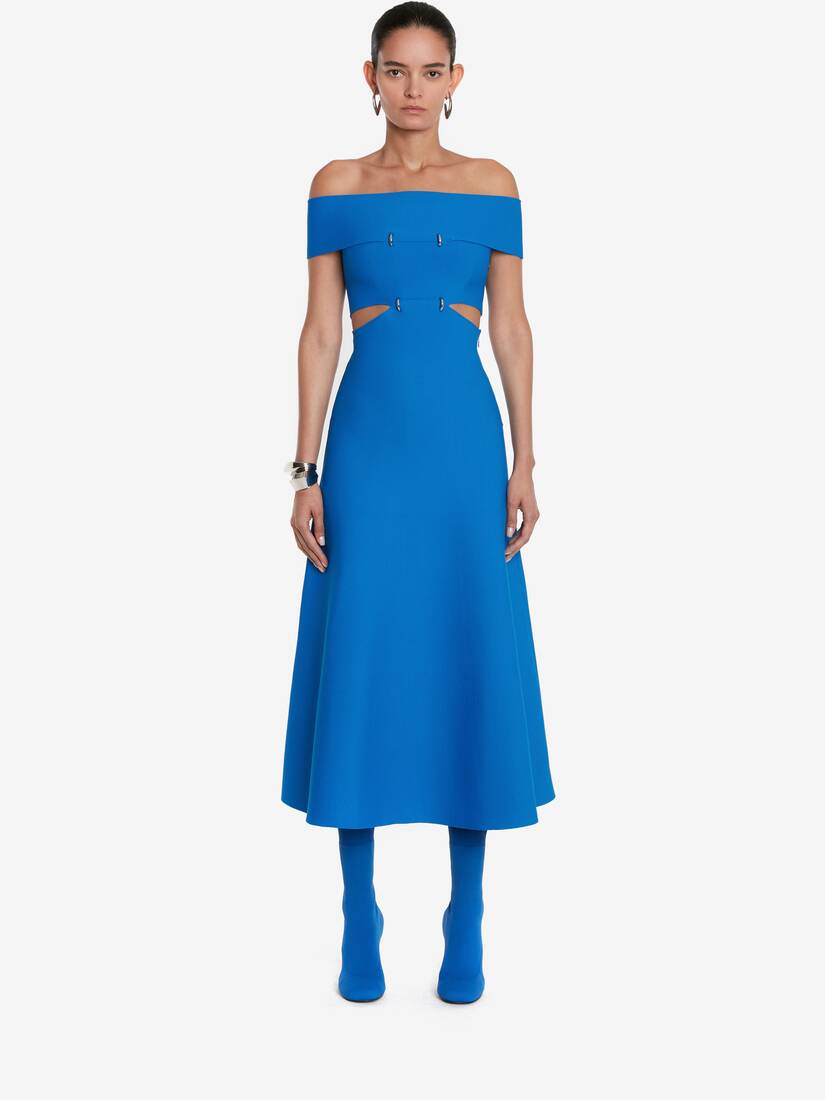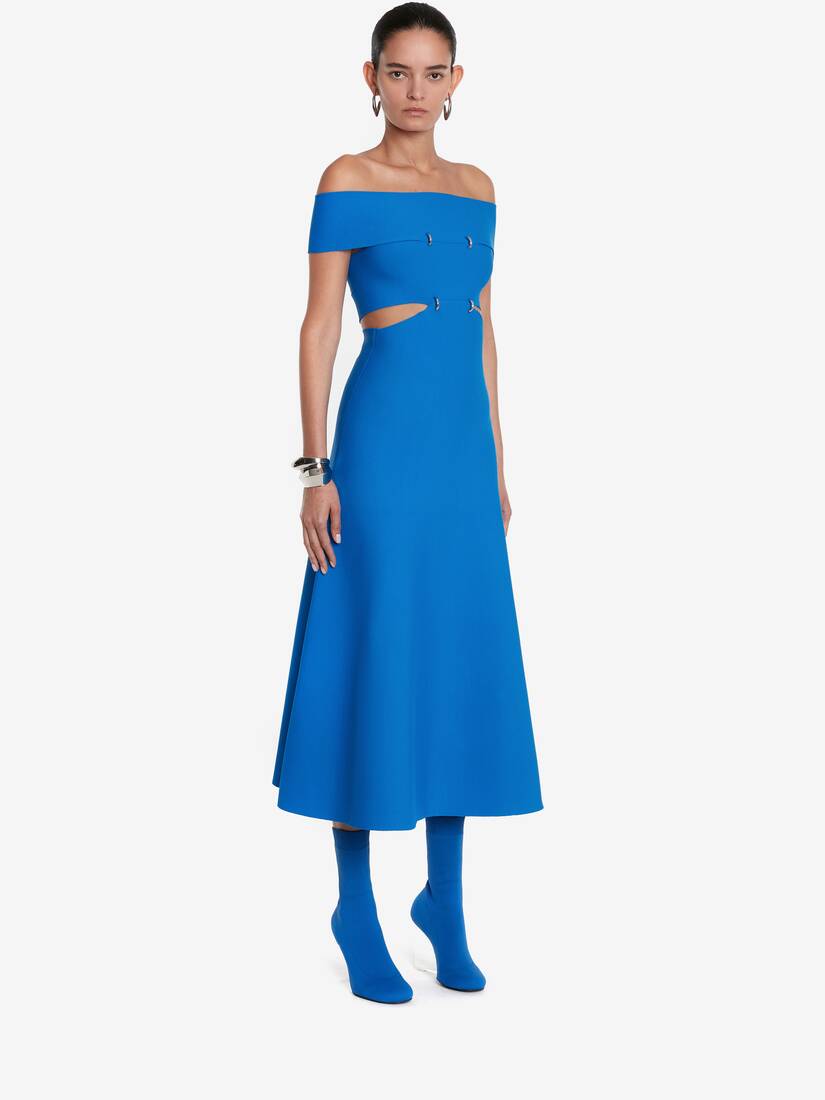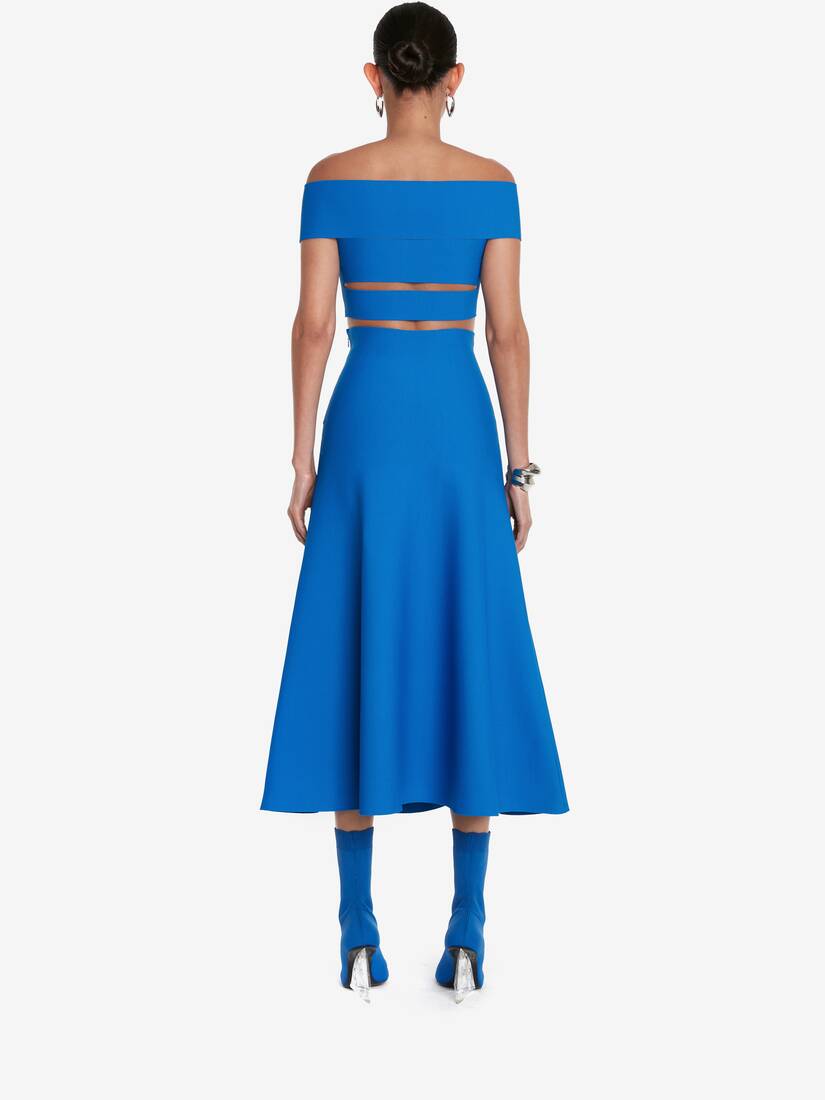 Galactic blue compact viscose knit midi dress featuring an off-the-shoulder silhouette with slash detailing on the bodice. The sculptural bands are linked to one another with zigzag stitching and finished with removable silver metal D-rings.
Material: 79% Viscose, 15% Polyester, 5% Polyamid, 1% Elastan
Product code:
748050Q1A5Z4155
View all product details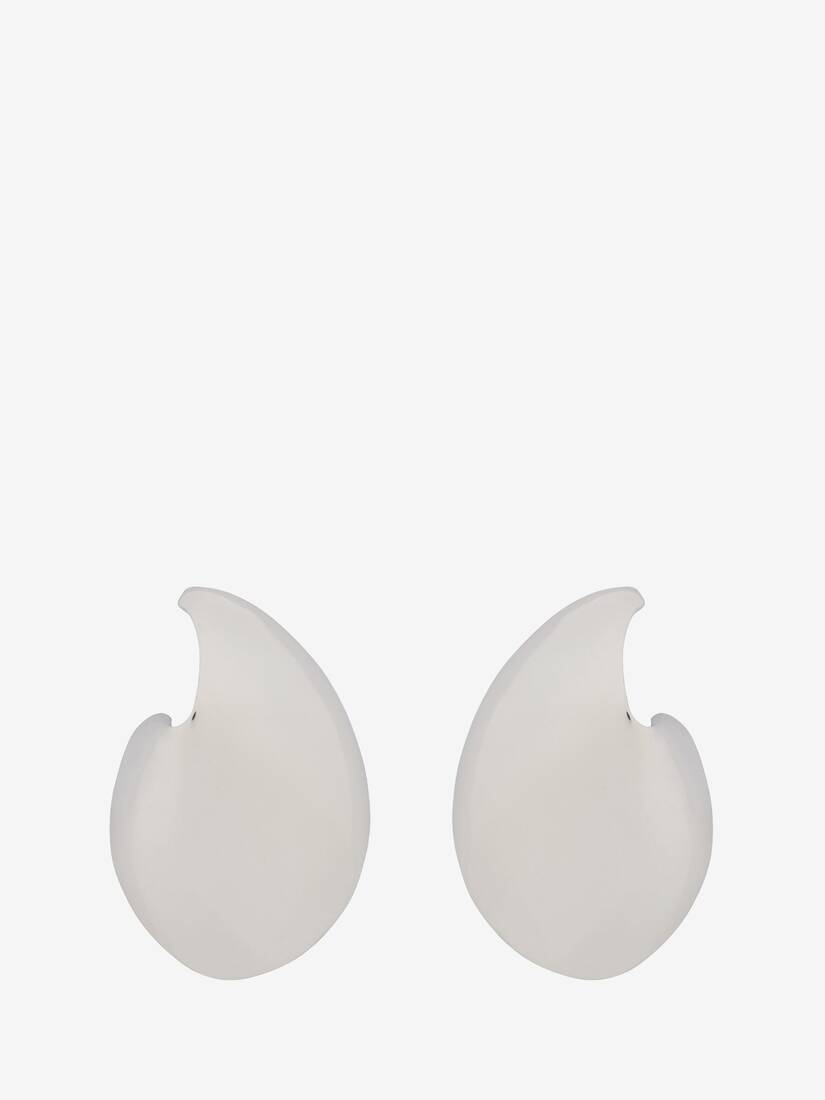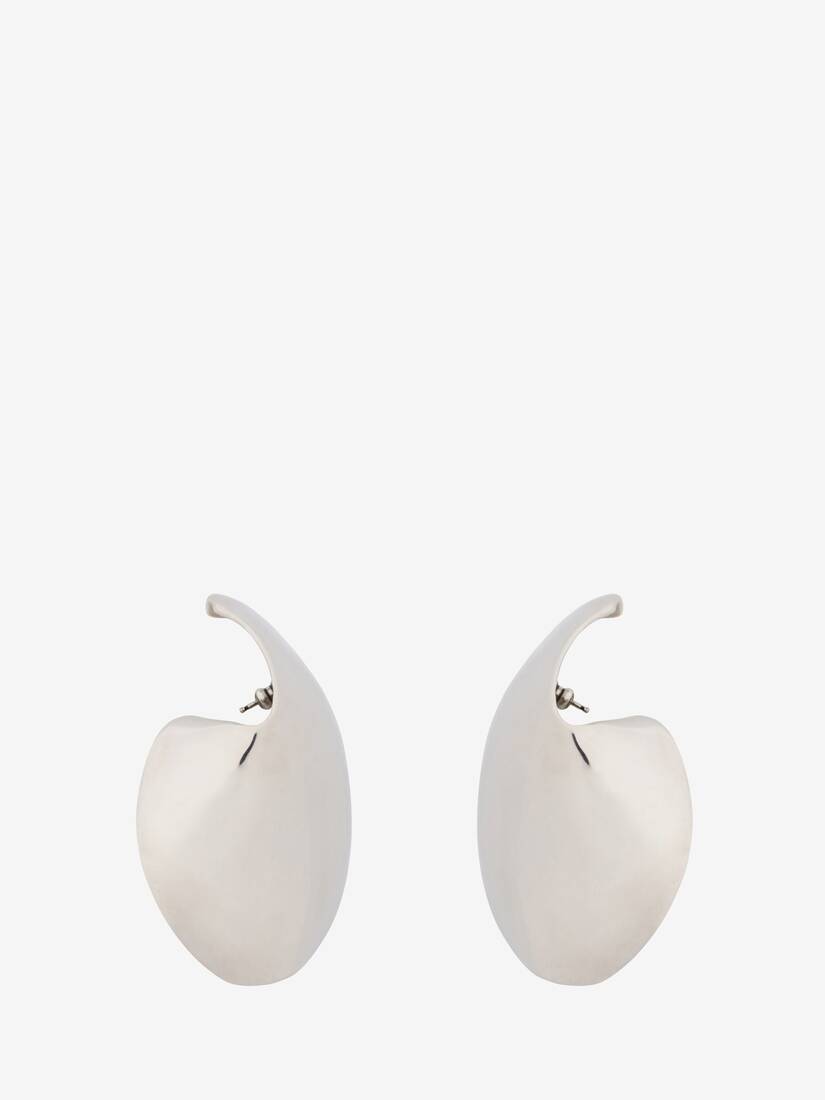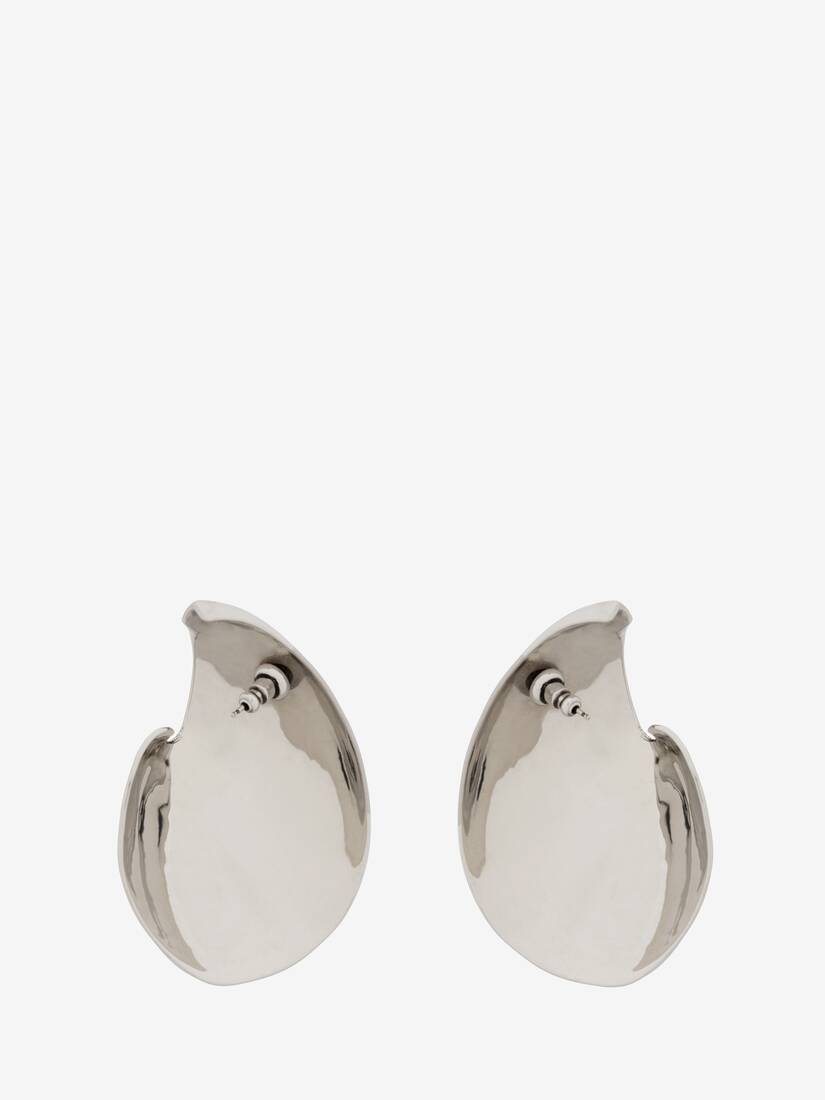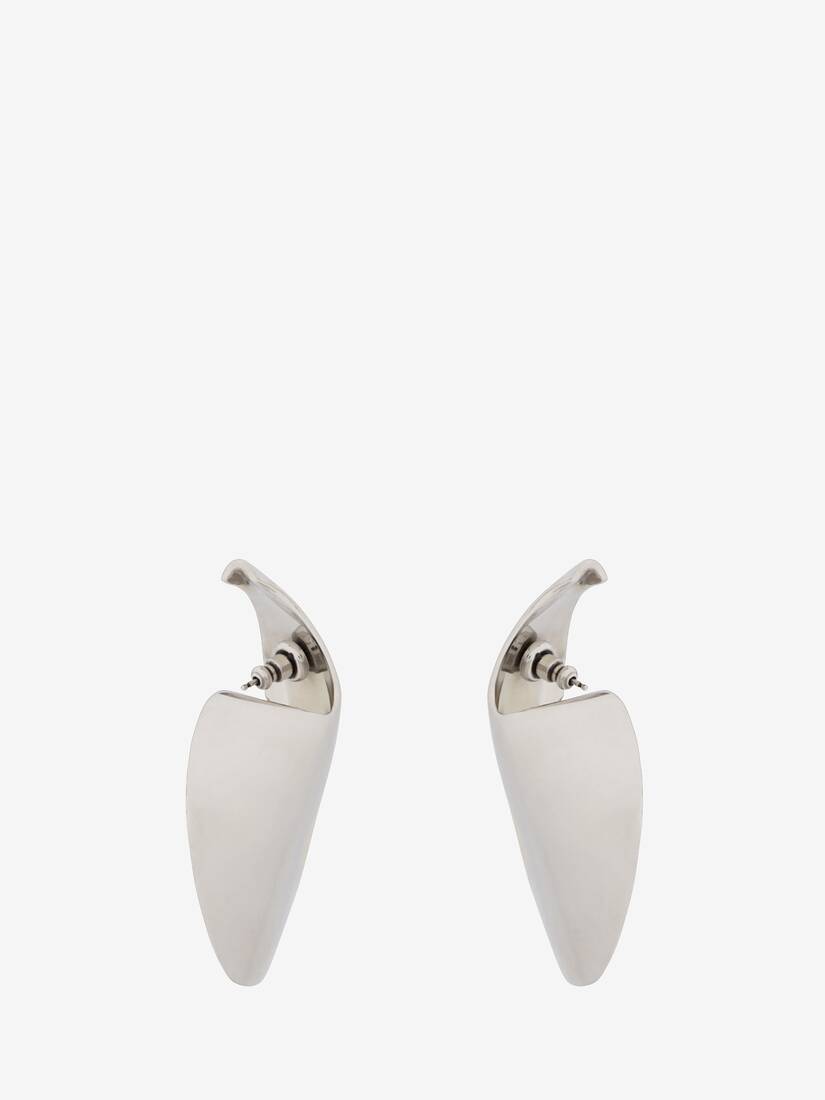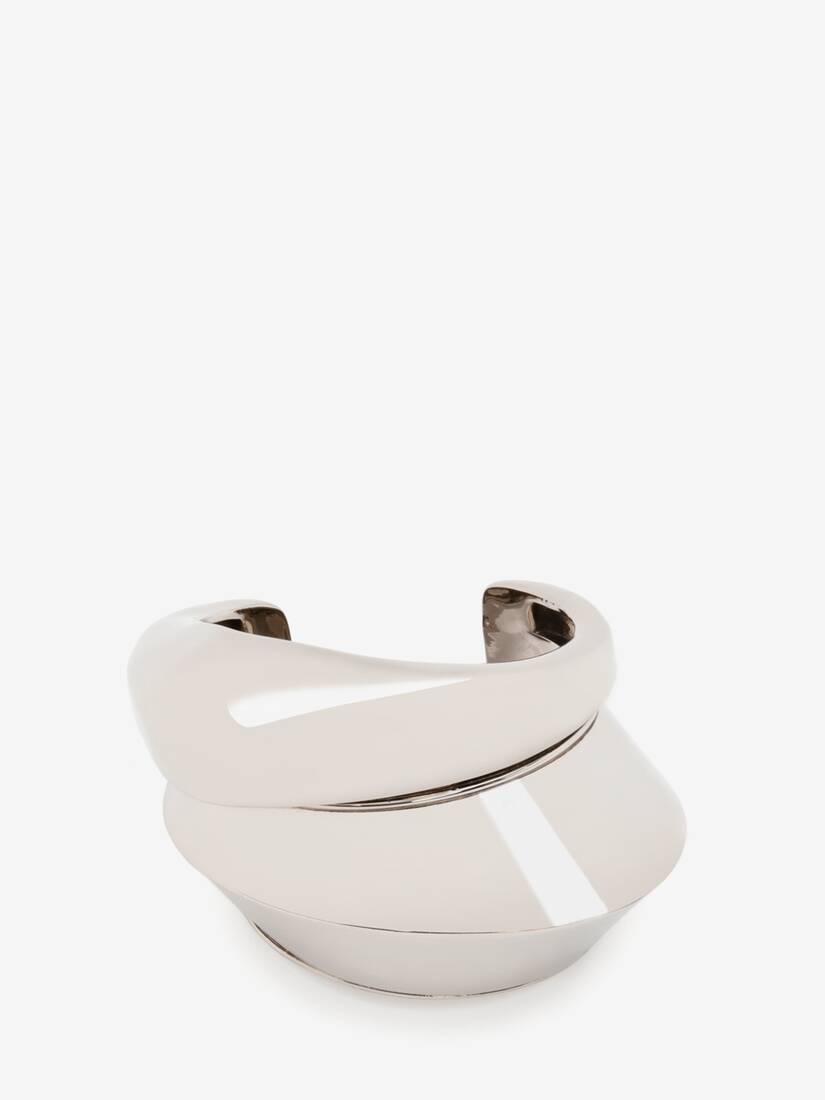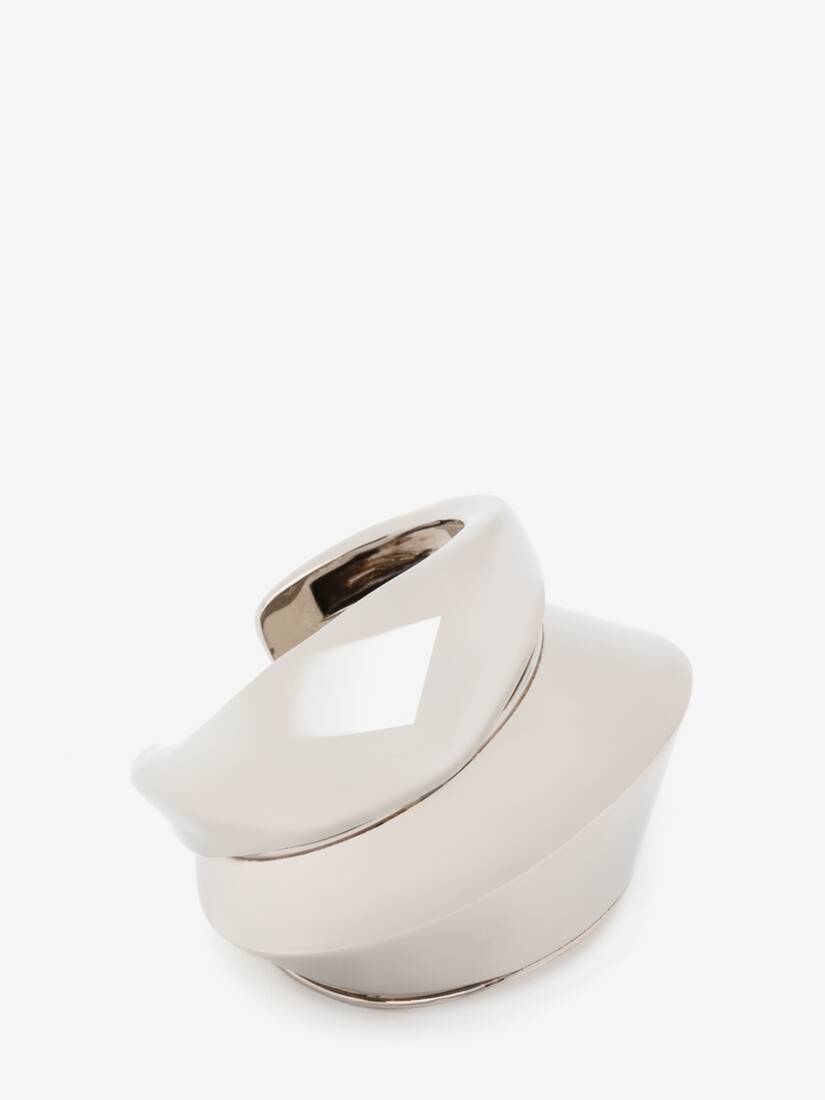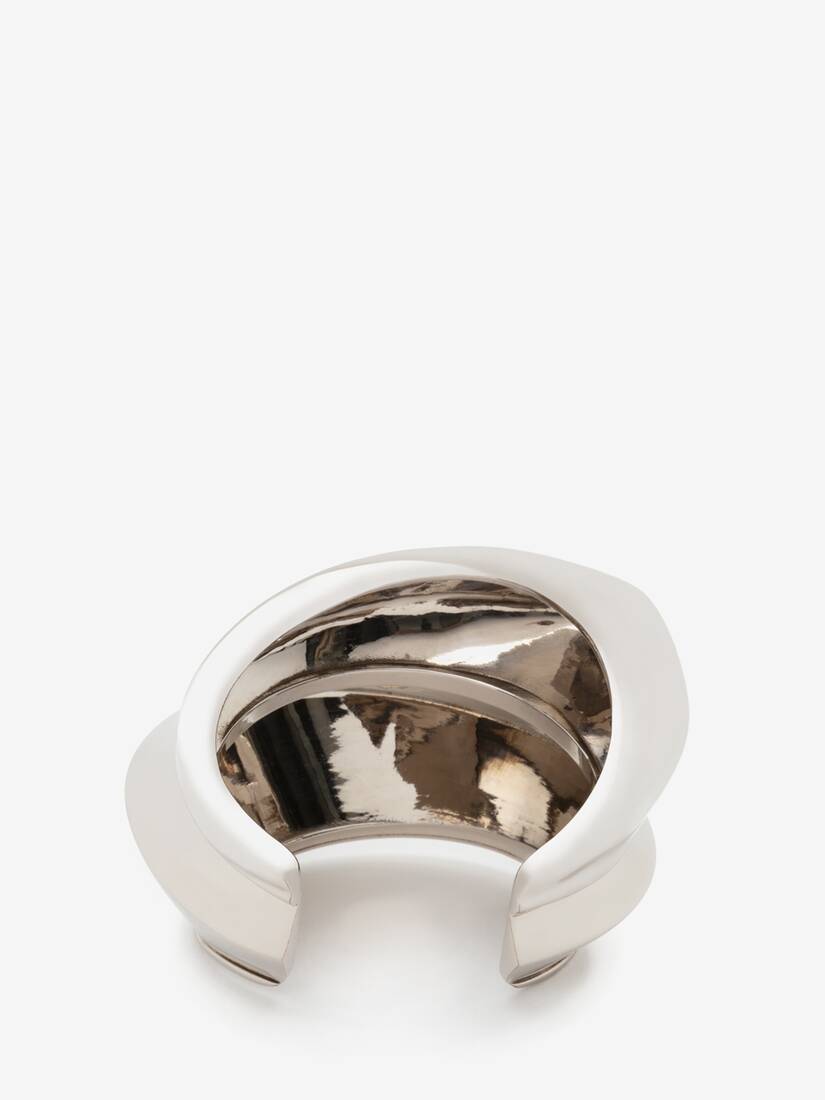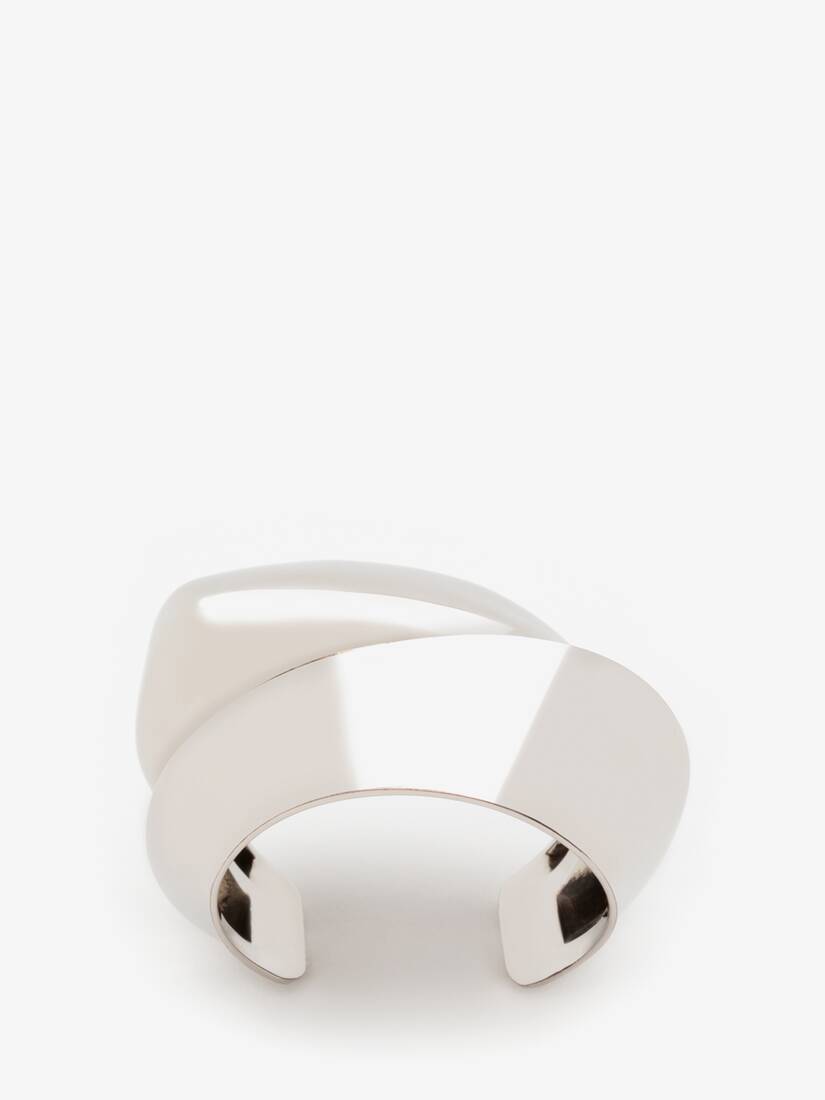 Antique silver-finished cuff featuring an asymmetrical design and hand-cut faceted lines.
Material: 100% Brass
Product code:
746734J160Y0446
View all product details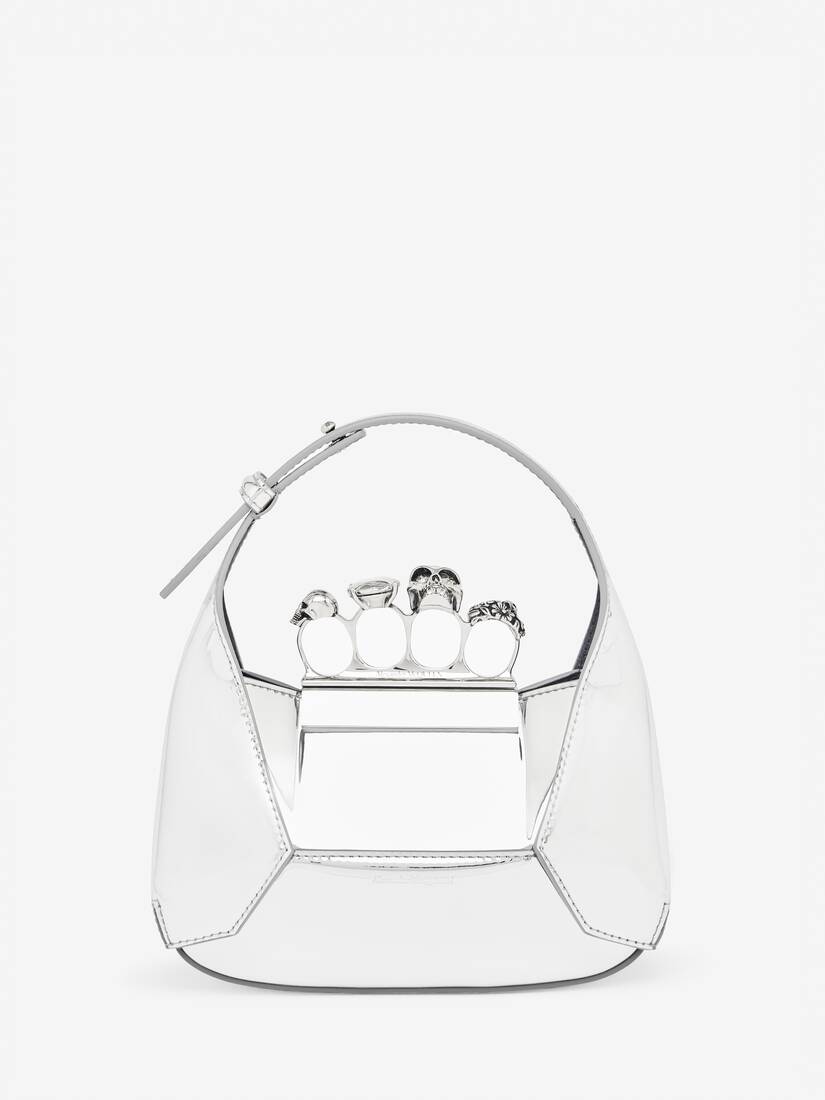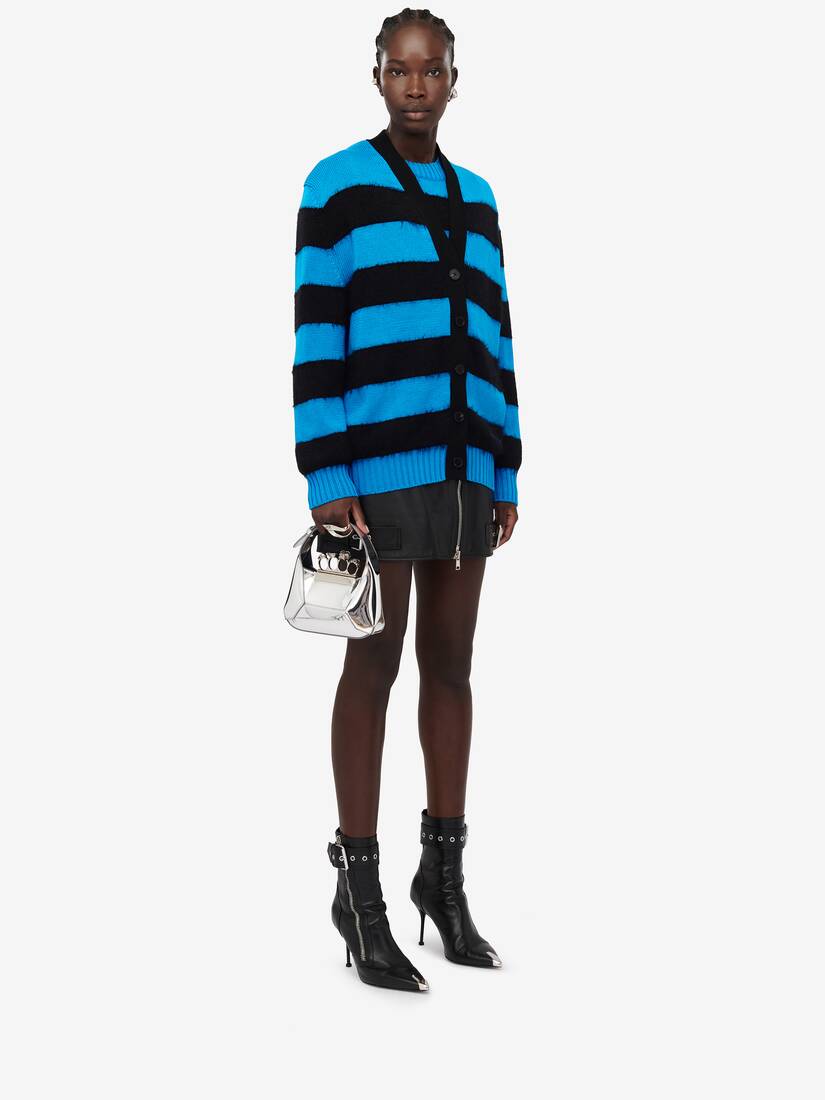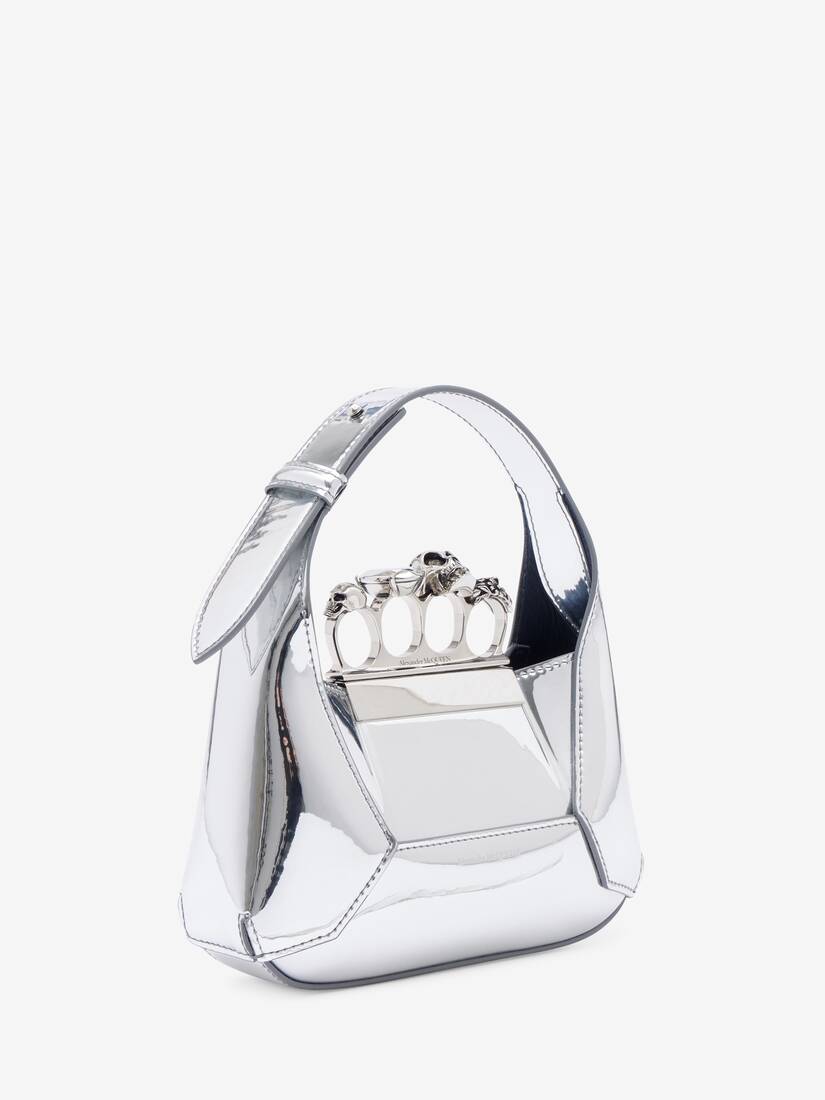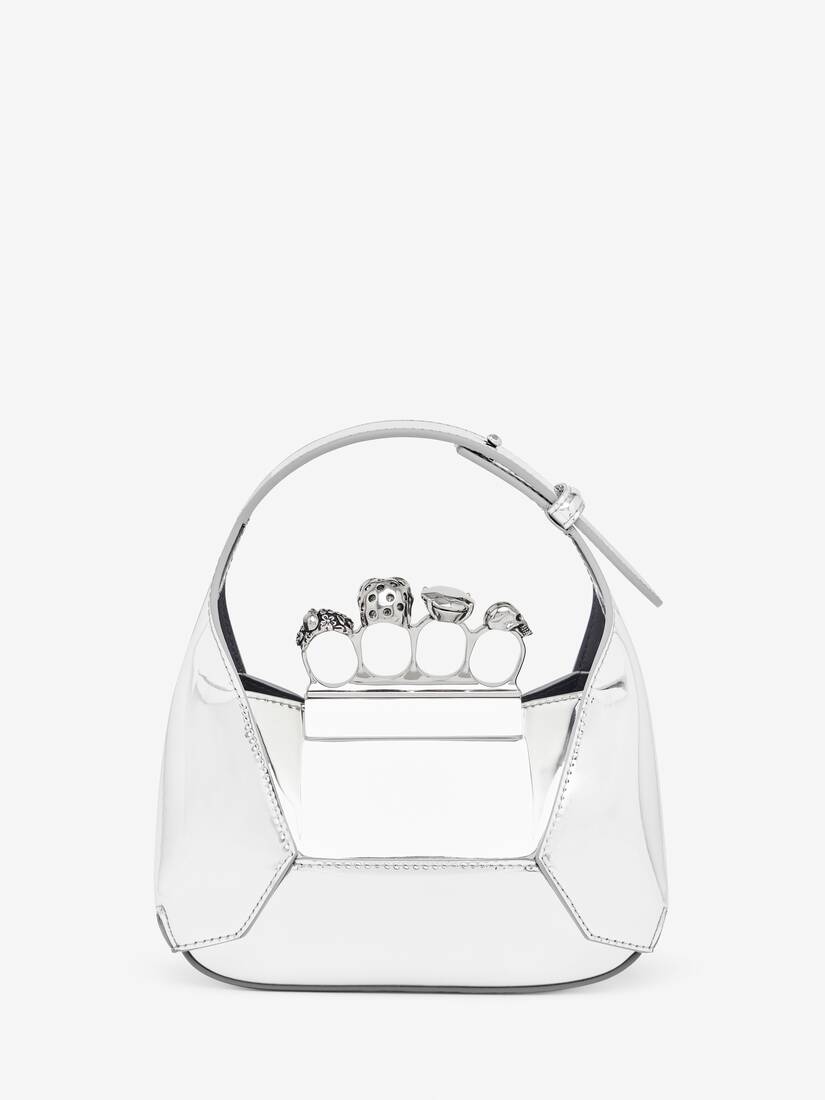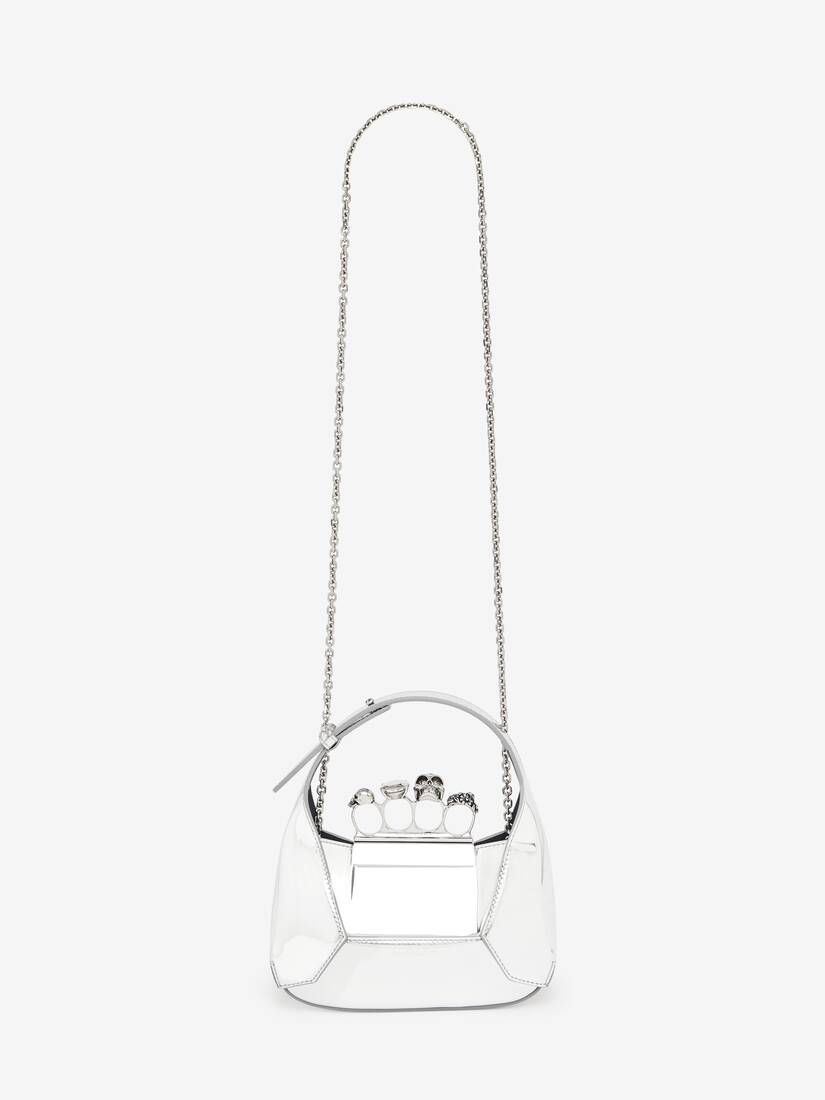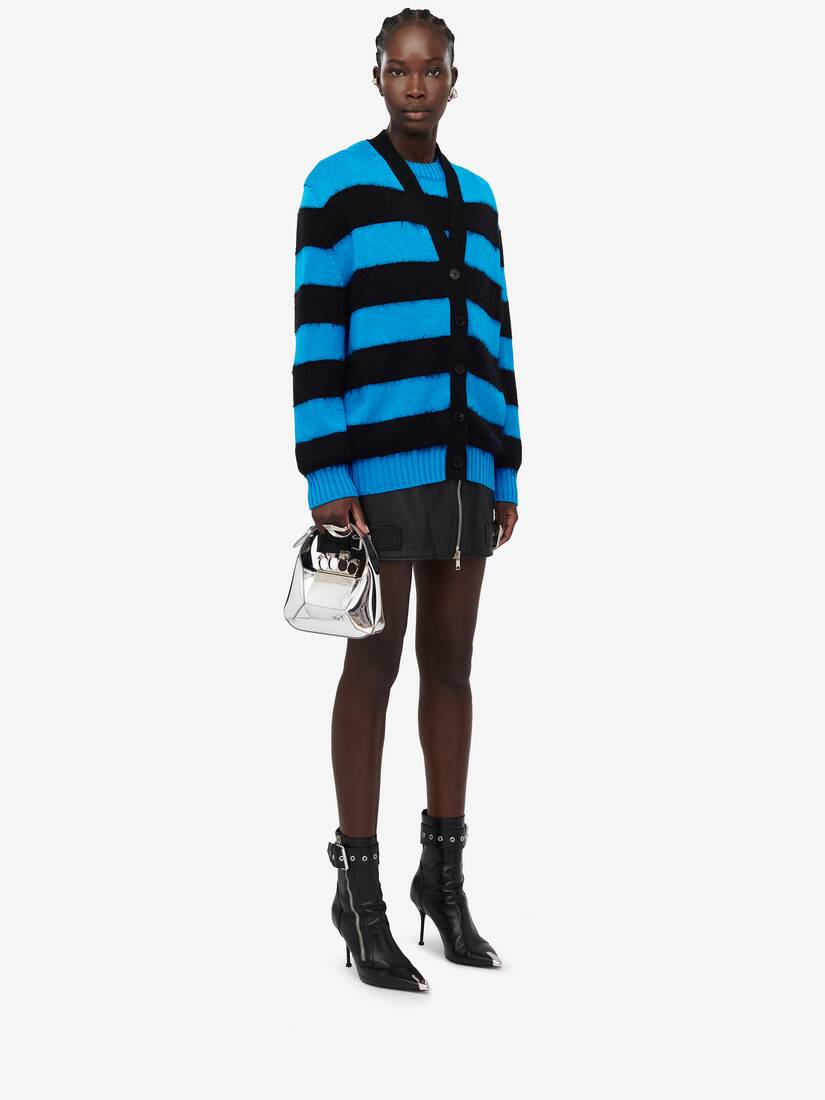 Silver-tone metallic fabric Jewelled Hobo featuring an antique silver-finished handle adorned with Swarovski-encrusted rings. The unique silhouette of the Jewelled Hobo is inspired by the faceted stone that sits on the Skull Four Ring, and features fabric panels that are cut and re-assembled together. This bag can be worn either hand-held or over the shoulder or across the body with its detachable chain.
Material: 50% Thermoplastic Polyurethane, 30% Metallic Fibre, 20% Polyester
View all product details
See more looks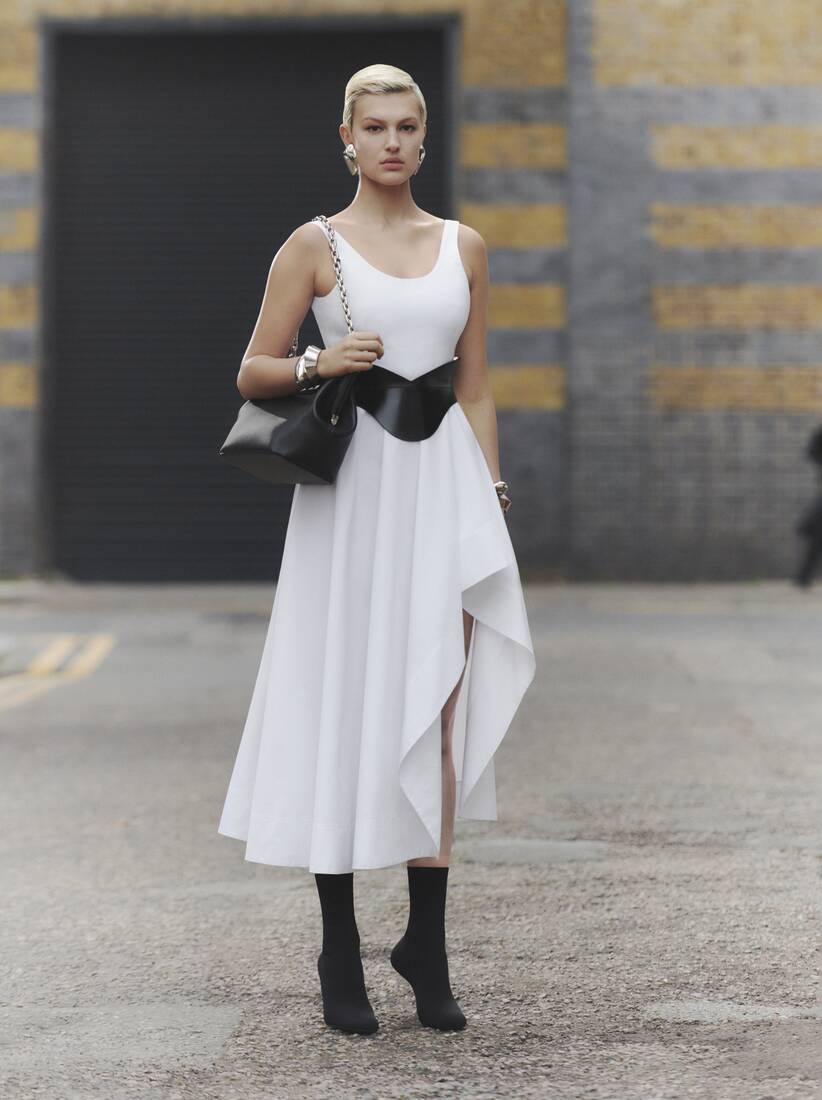 Look: 6/ 30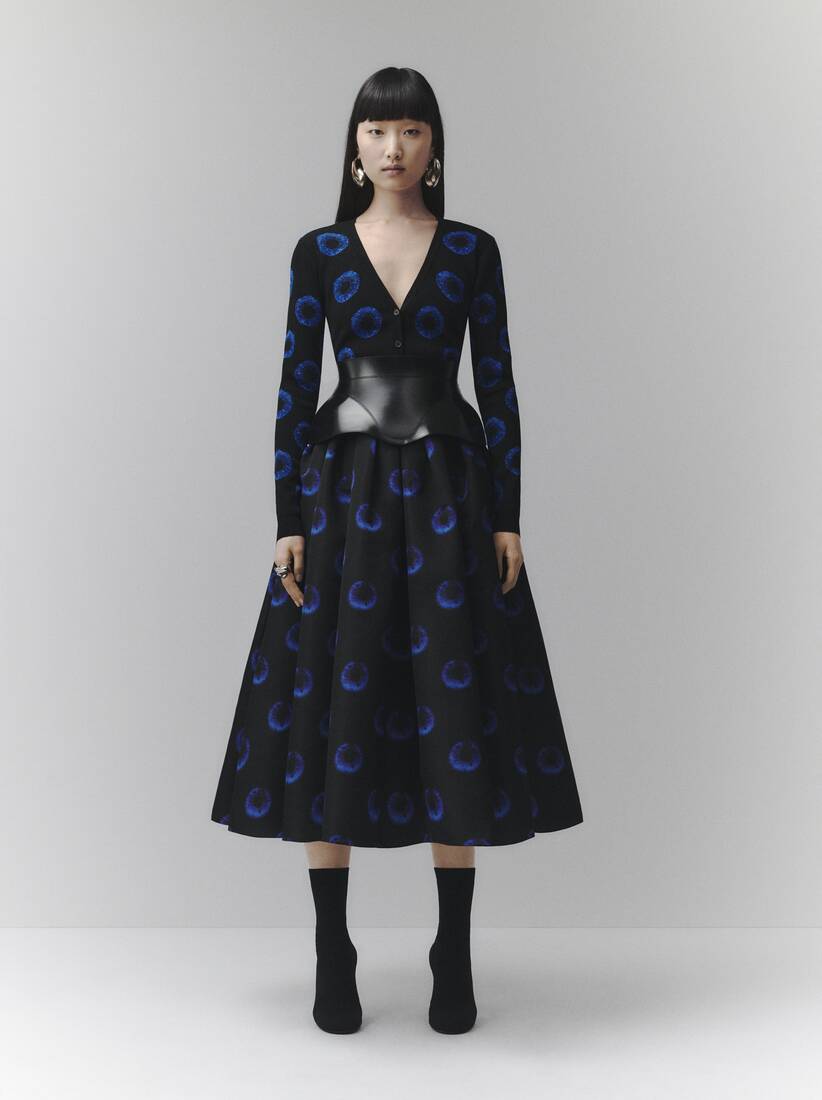 Look: 8/ 30