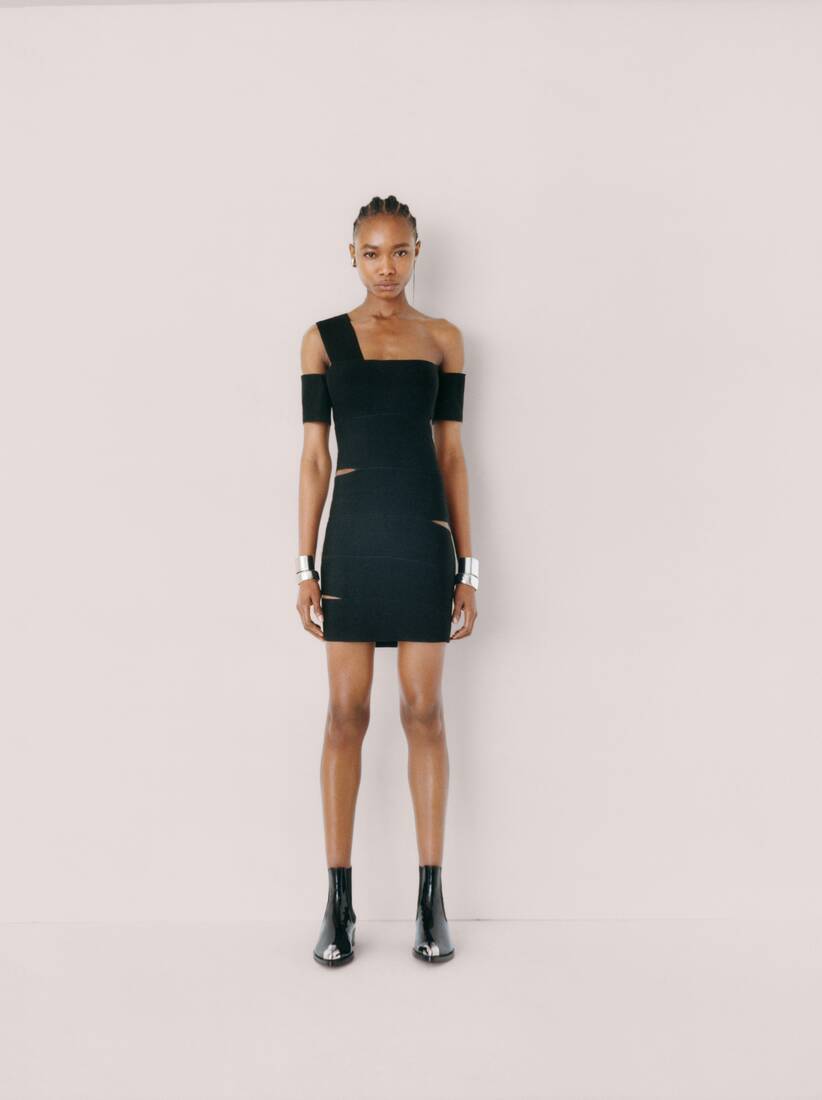 View all looks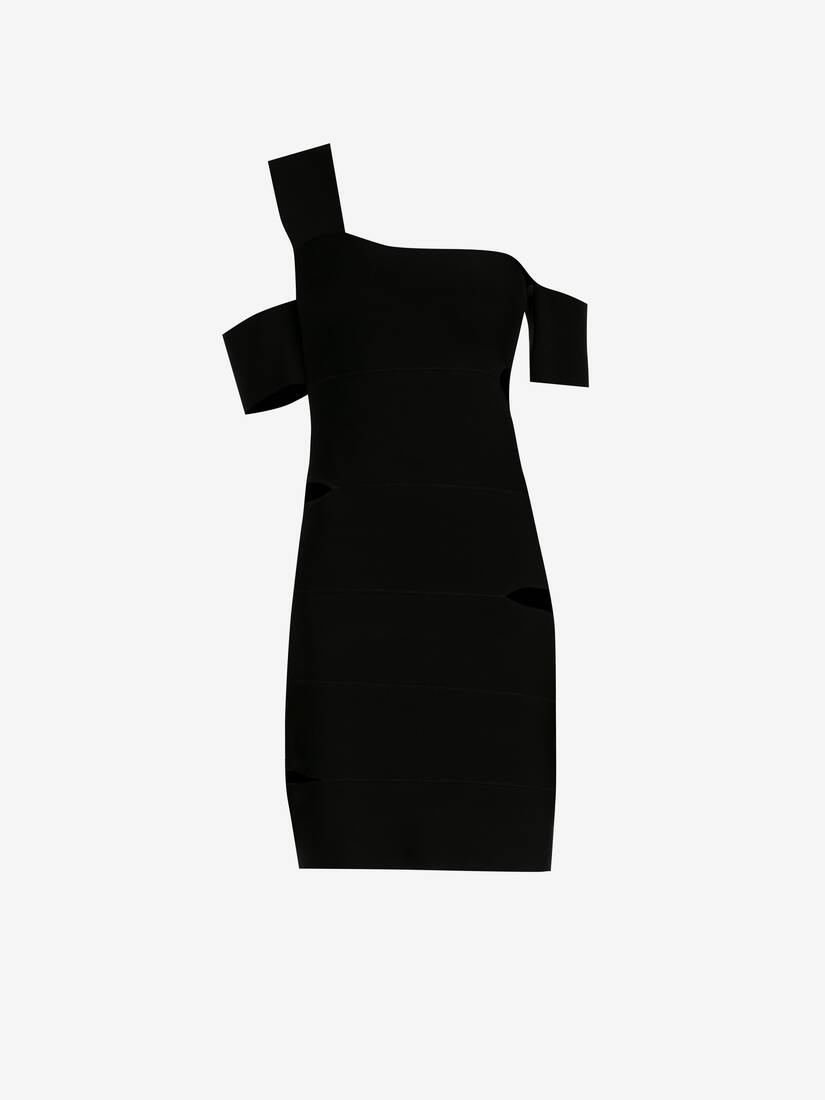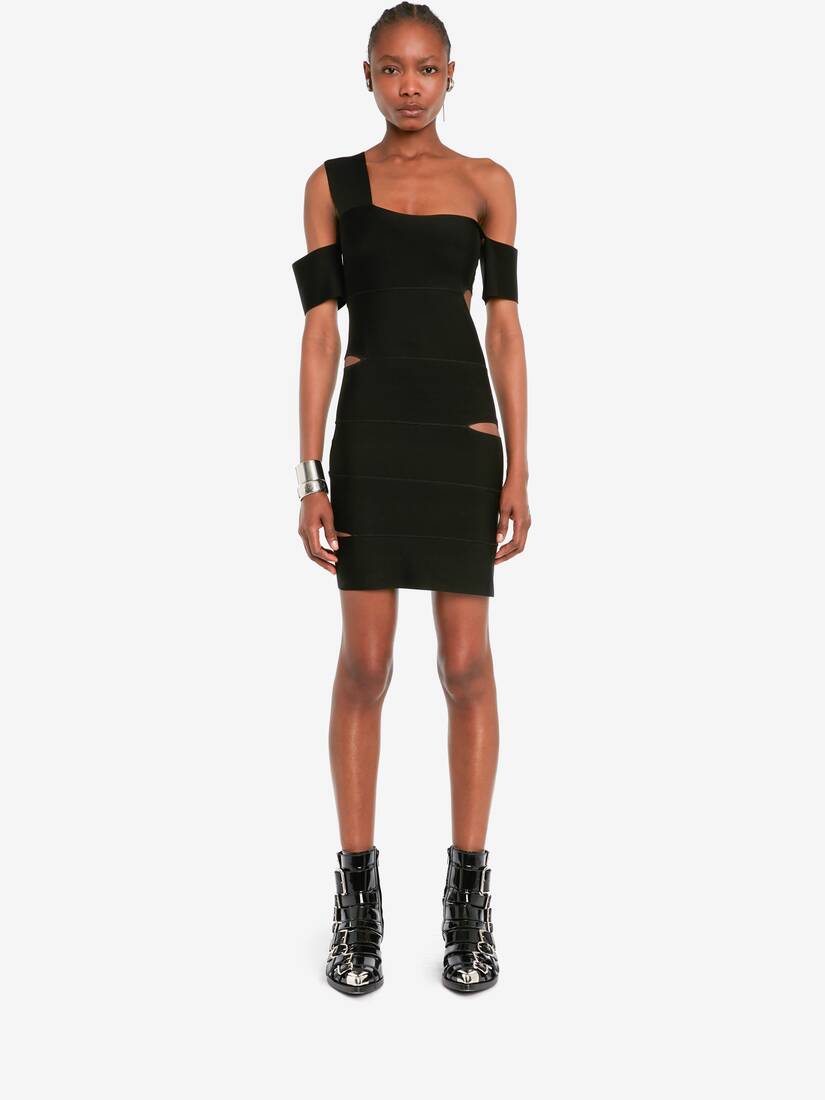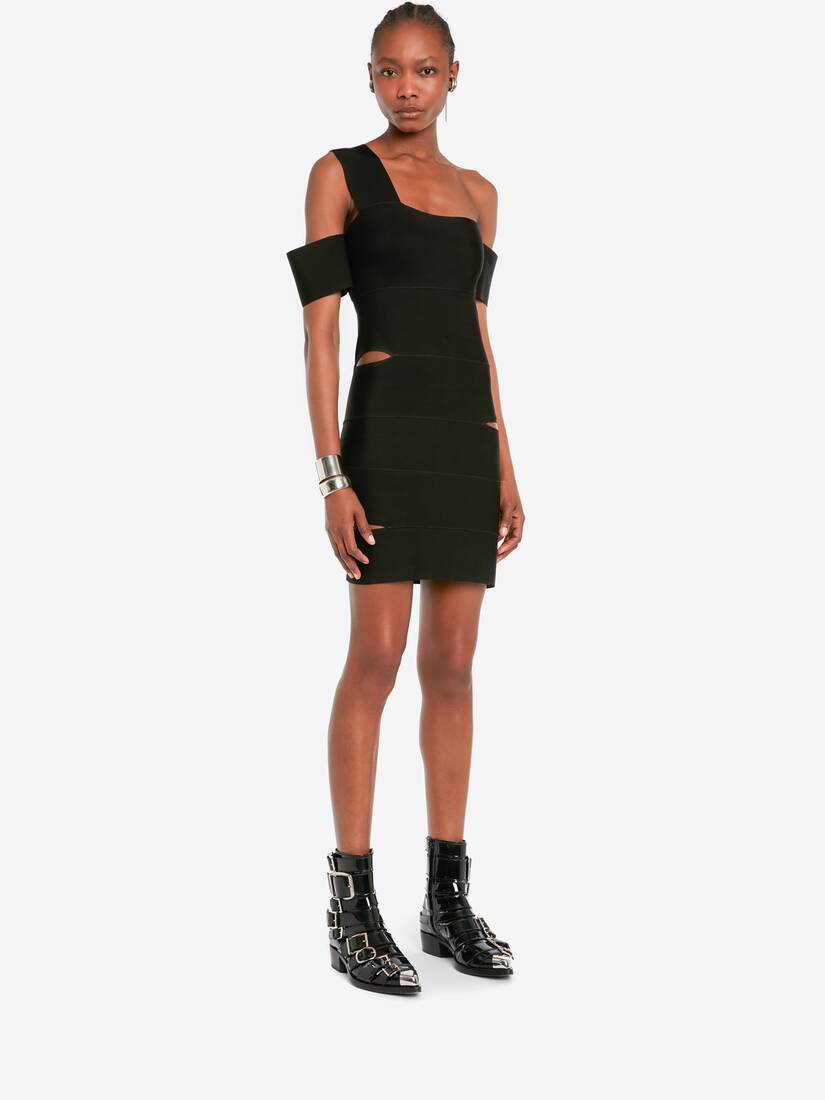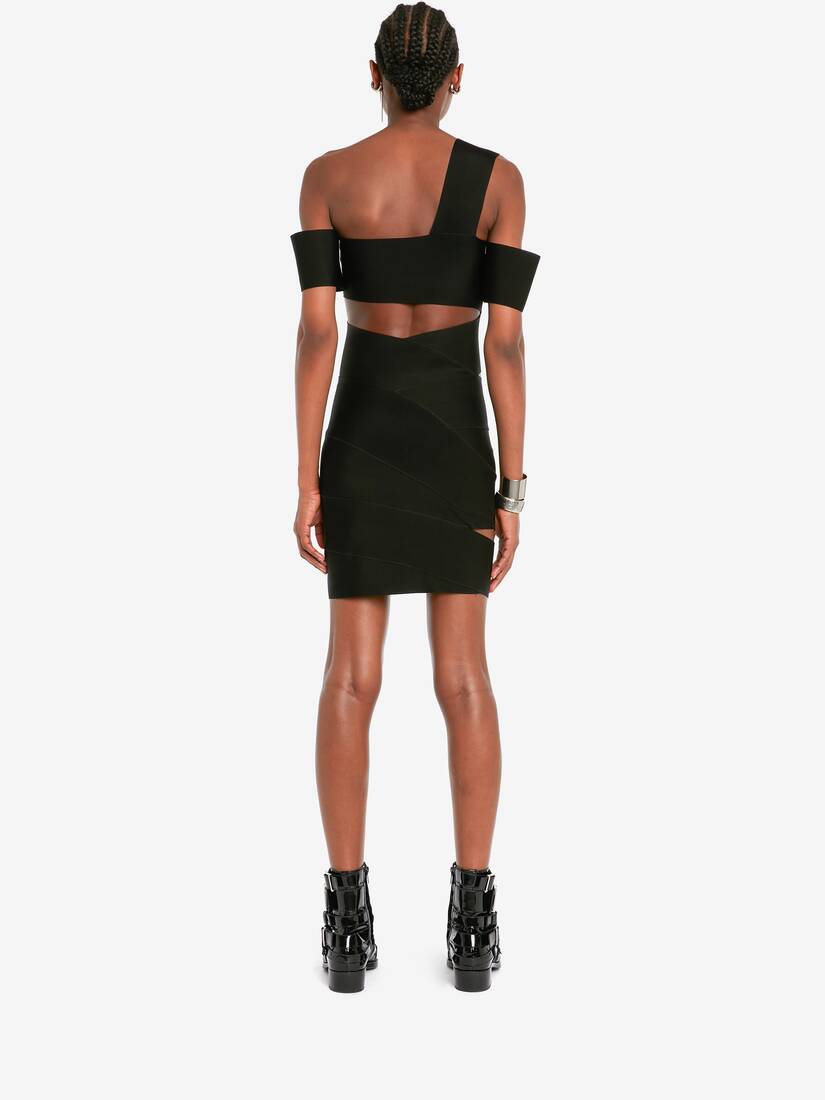 Fitted bandage mini dress in black stretch viscose featuring a one-shoulder design and finished with slashed and zigzag stitch detailing.
Material: 84% Viscose, 13% Polyamid, 3% Elastan
Product code:
720566Q1A4C1000
View all product details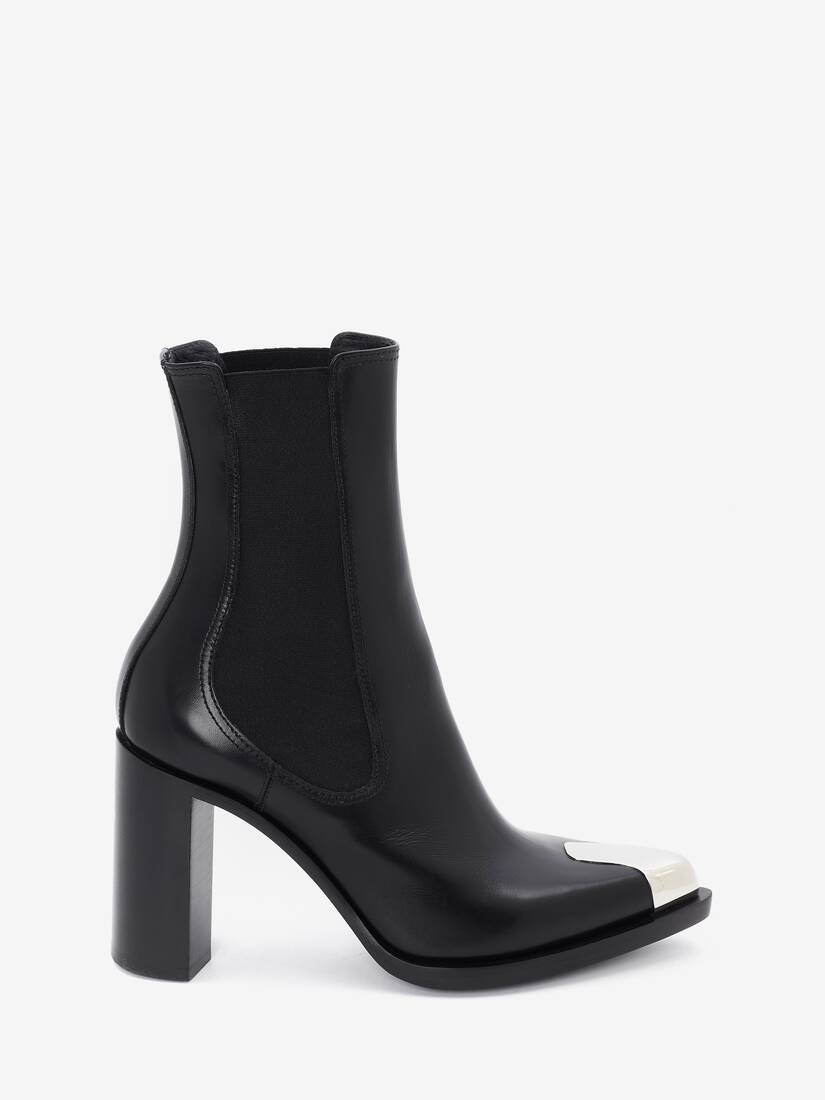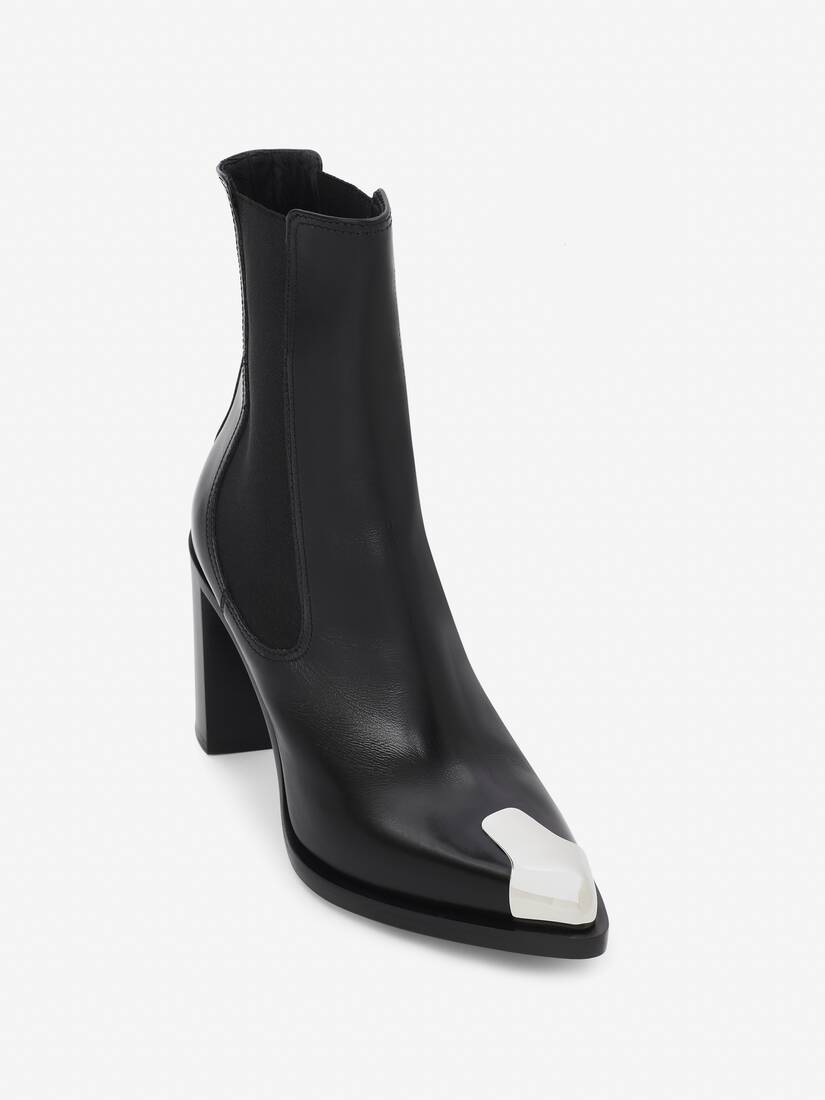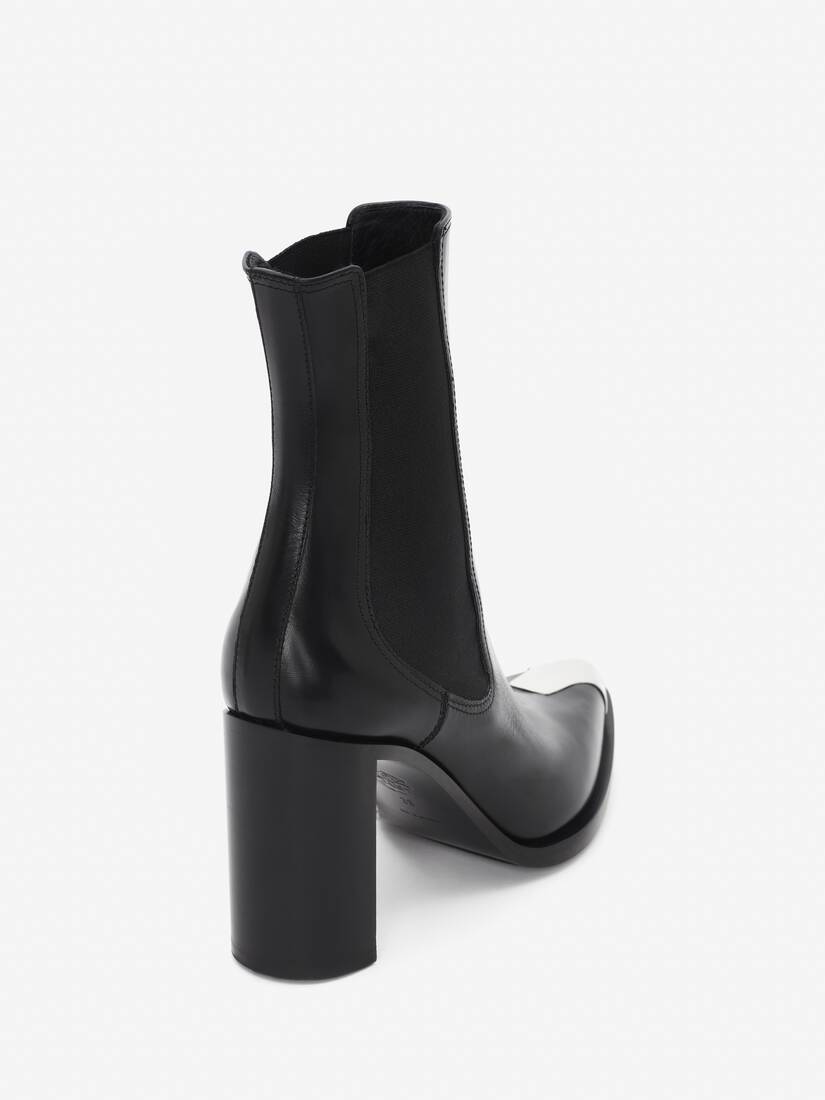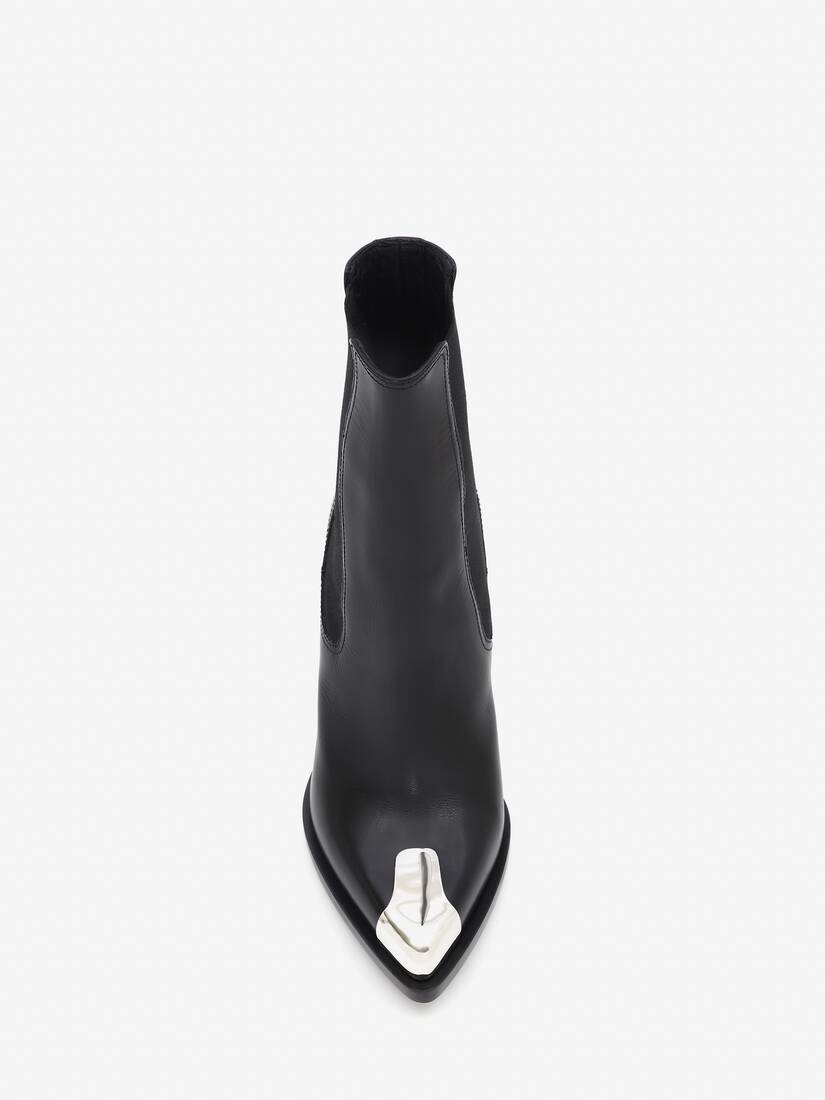 Black leather Chelsea boot featuring a silver-tone metal toe cap with exaggerated pointed toe silhouette. Finished with elasticated side panels and a cuban heel.
Material: 100% Calf leather
Product code:
718857WHSWE1081
View all product details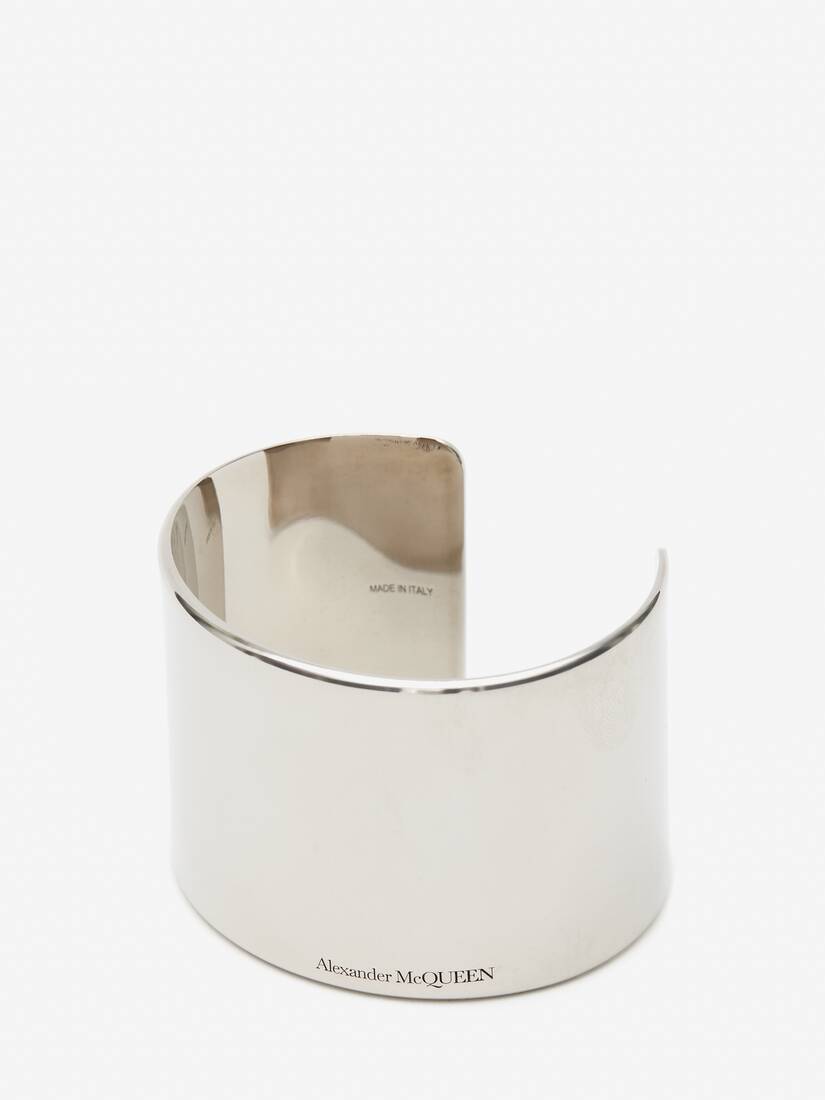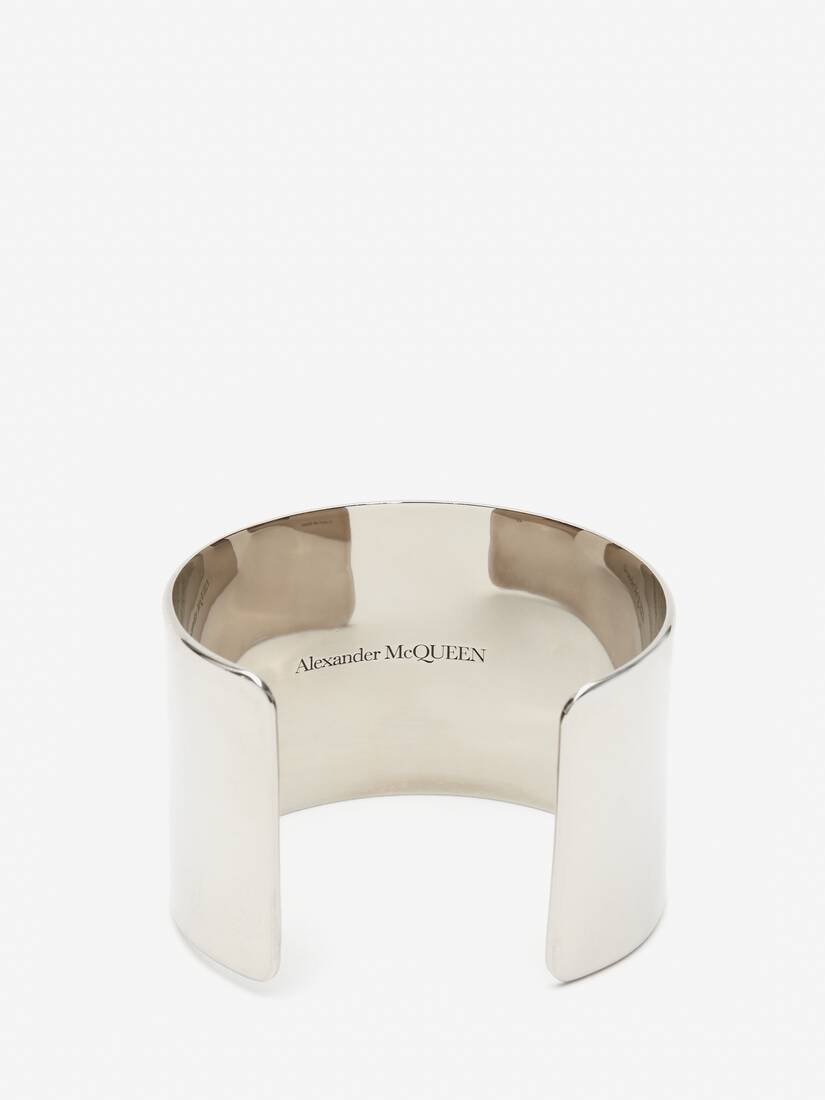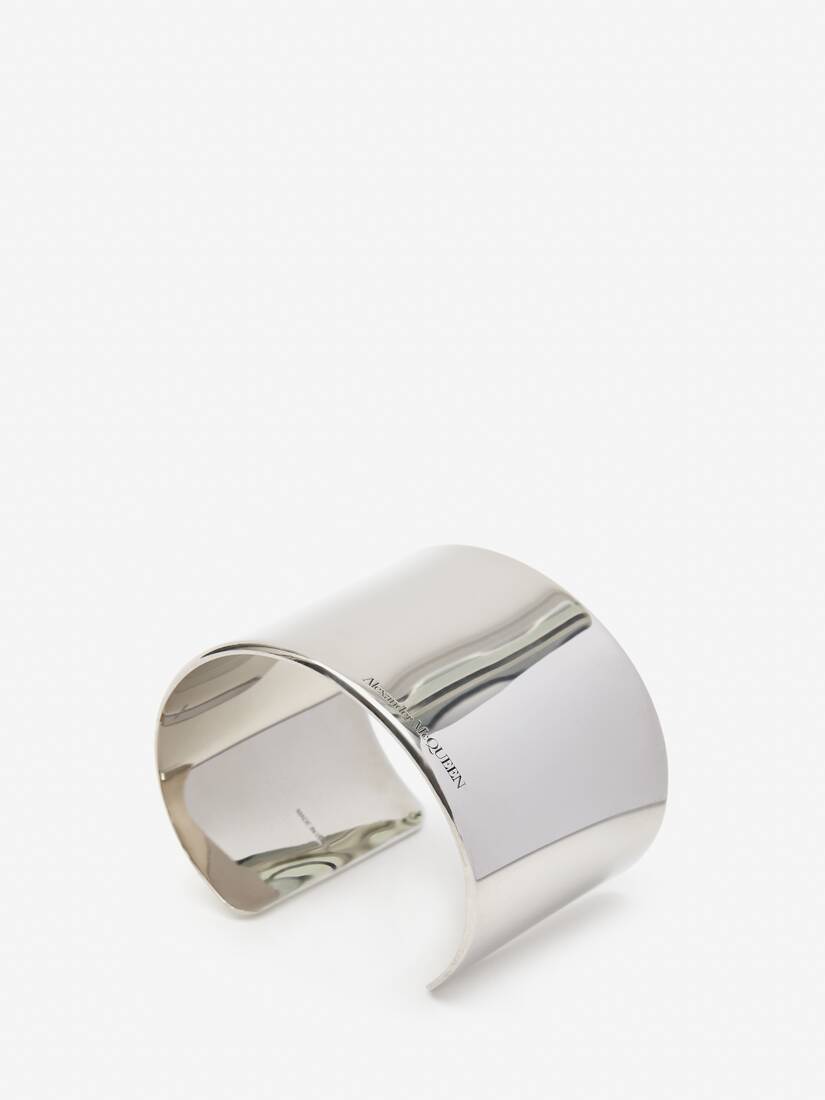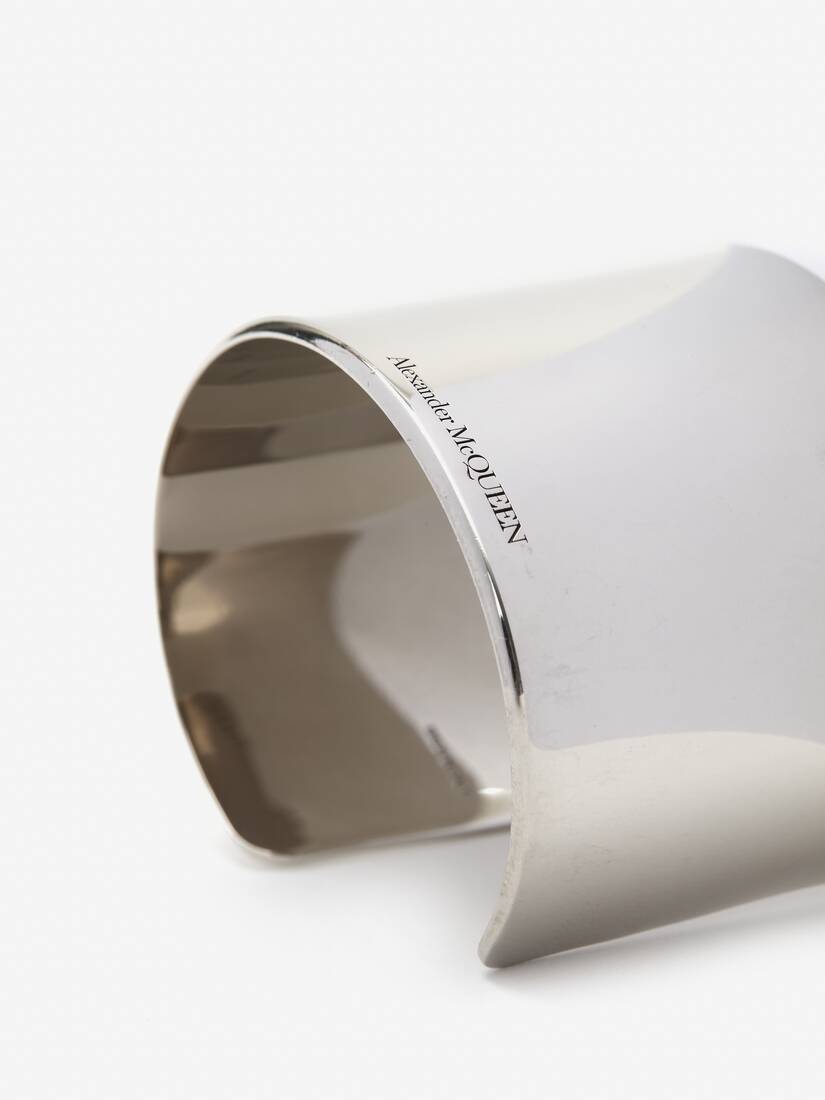 Antique silver-finished tall open cuff detailed with an engraved Alexander McQueen signature. Eco brass hardware. Available in two sizes
Material: 100% Brass
Product code:
708954J160Y0446
View all product details
See more looks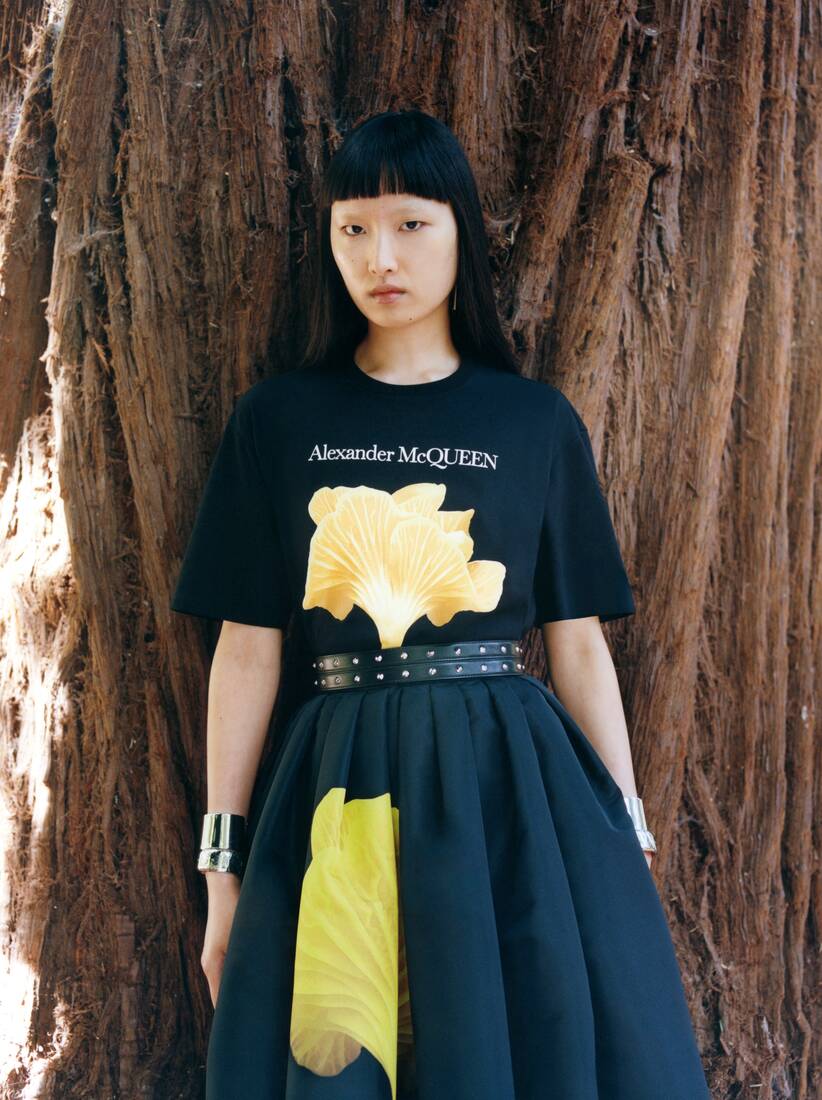 Look: 8/ 30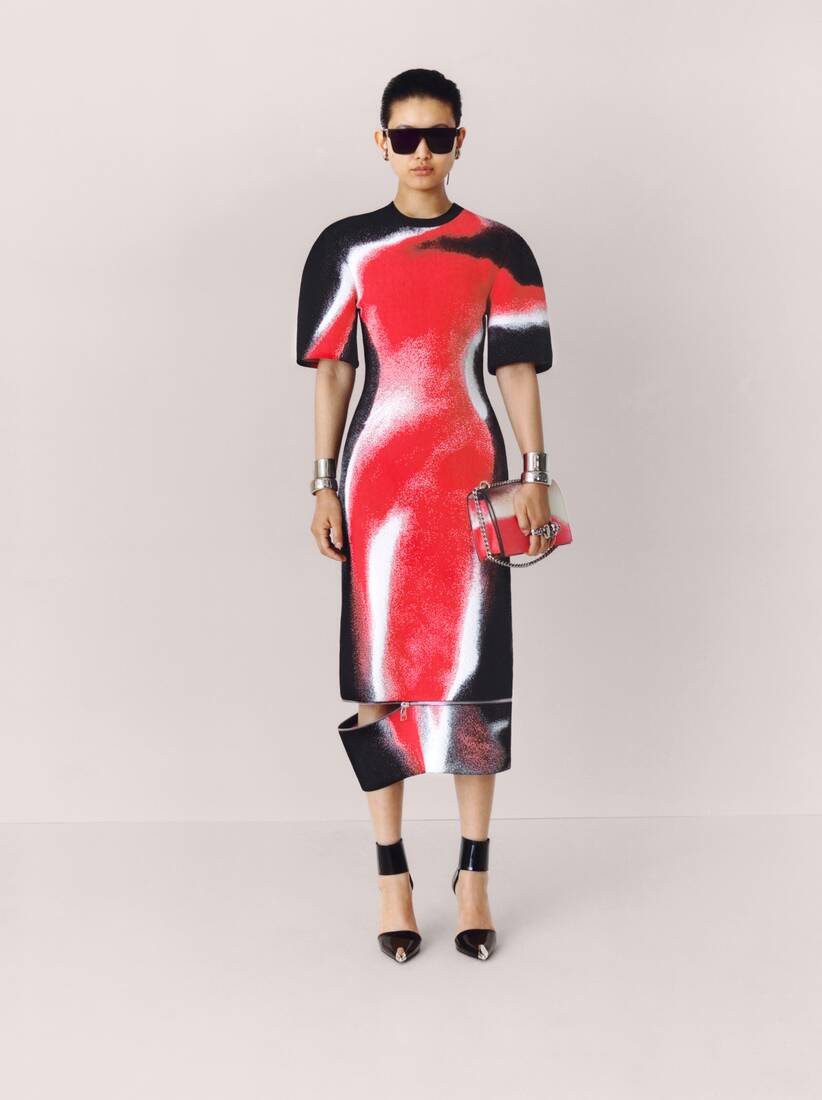 Look: 10/ 30