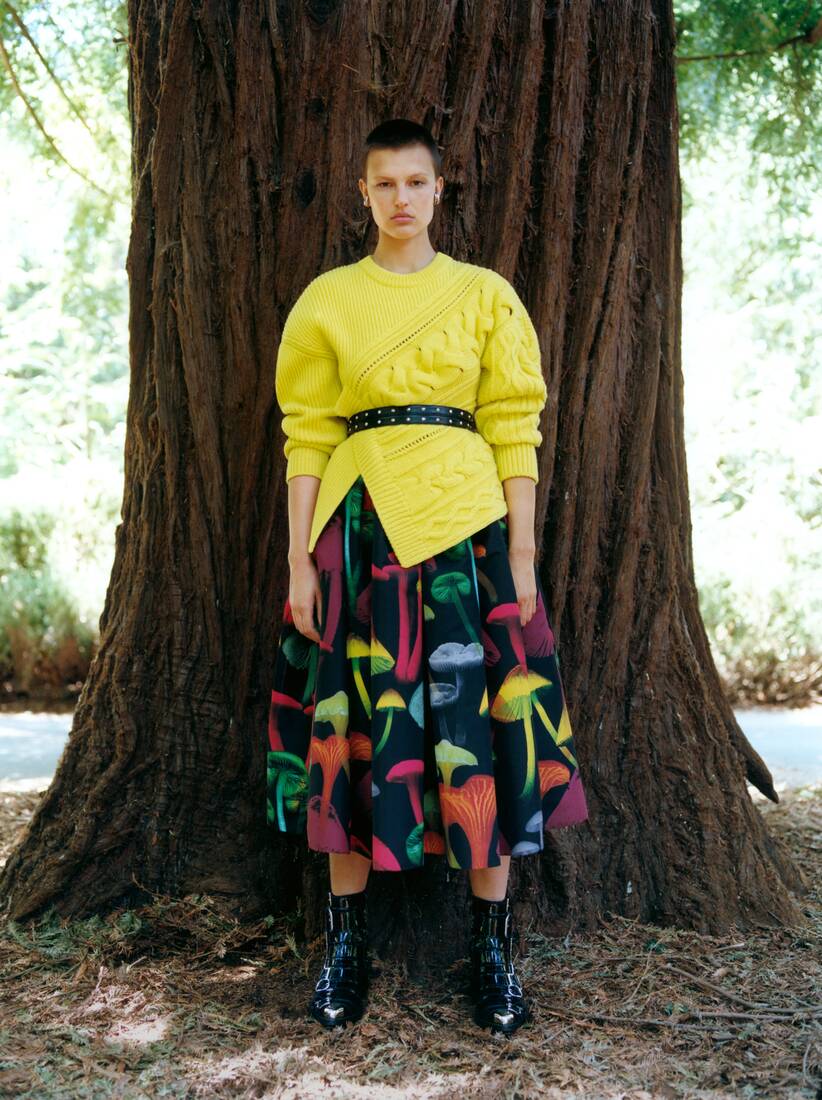 View all looks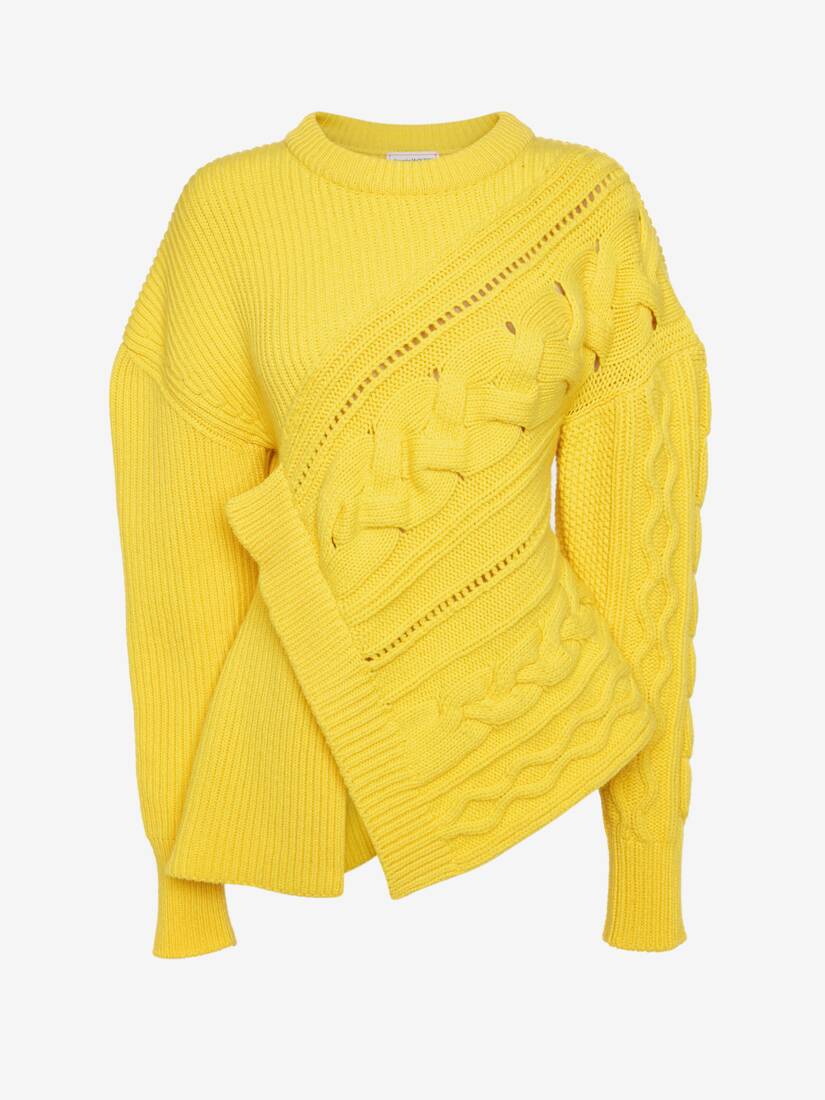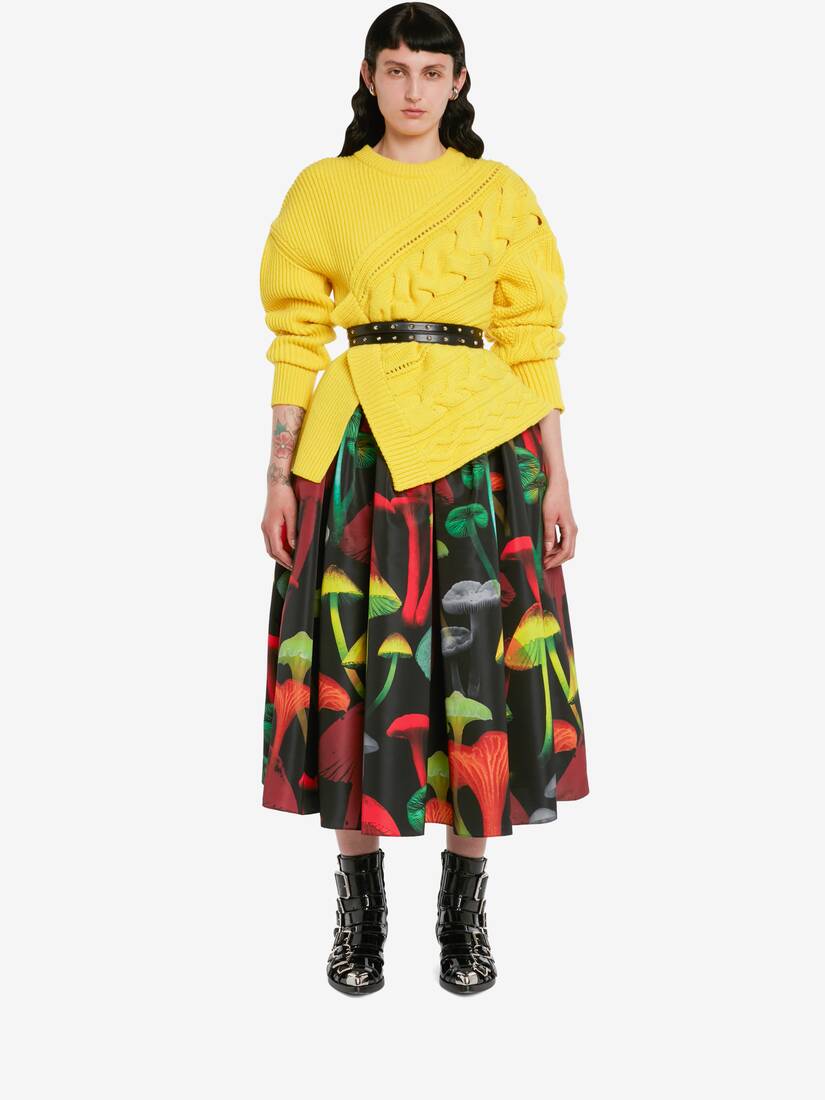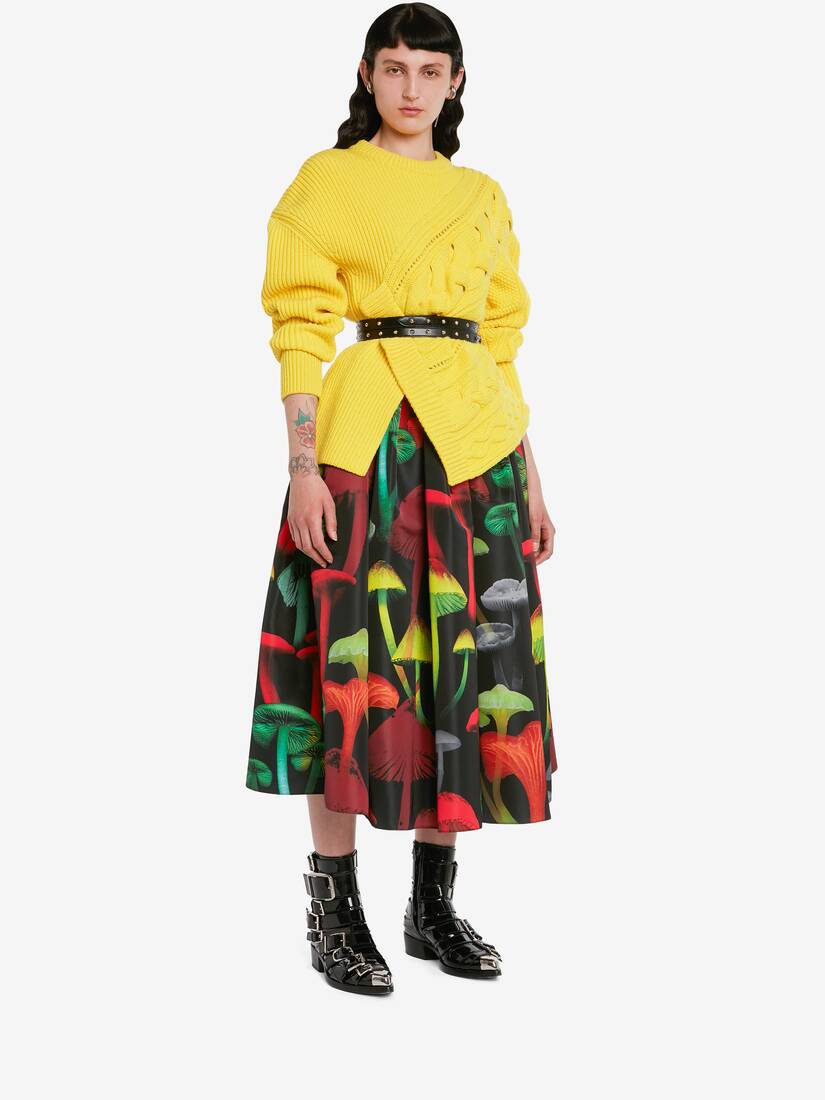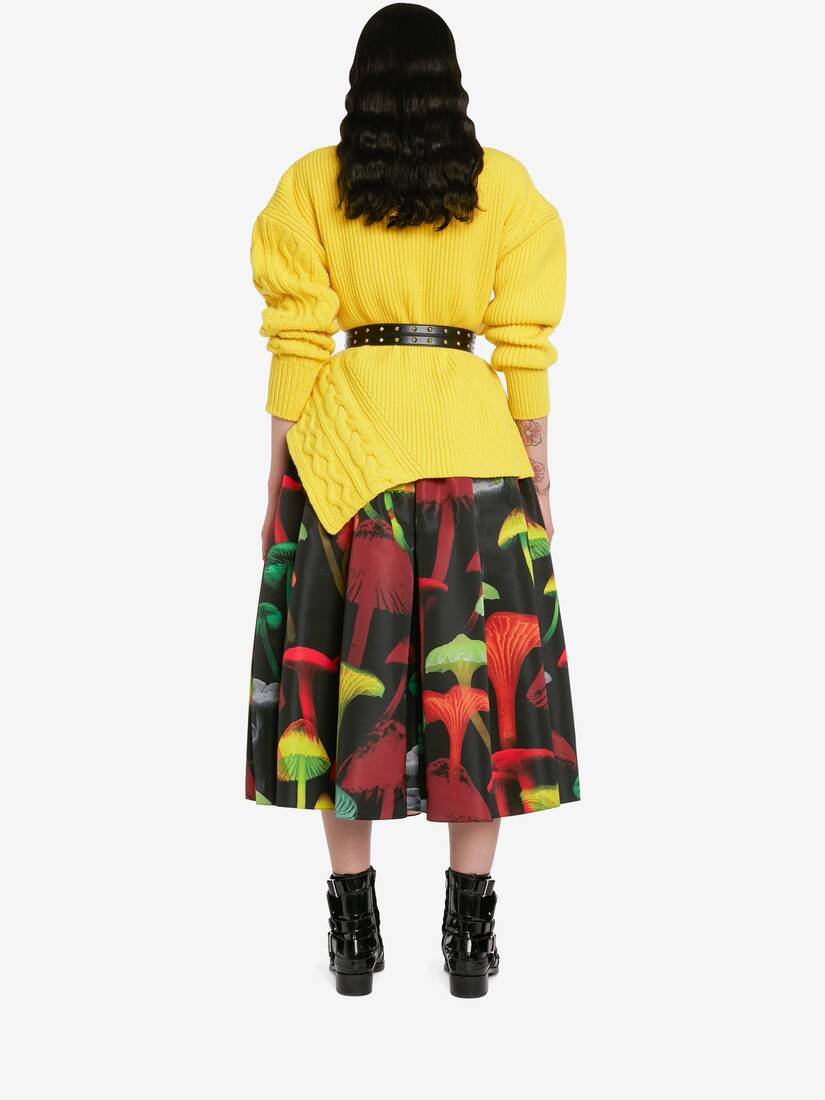 Pieced and patched twisted jumper in bright yellow wool detailed with a chunky cable and rib pattern.
Material: 100% Wool
Product code:
720639Q1A4P7033
View all product details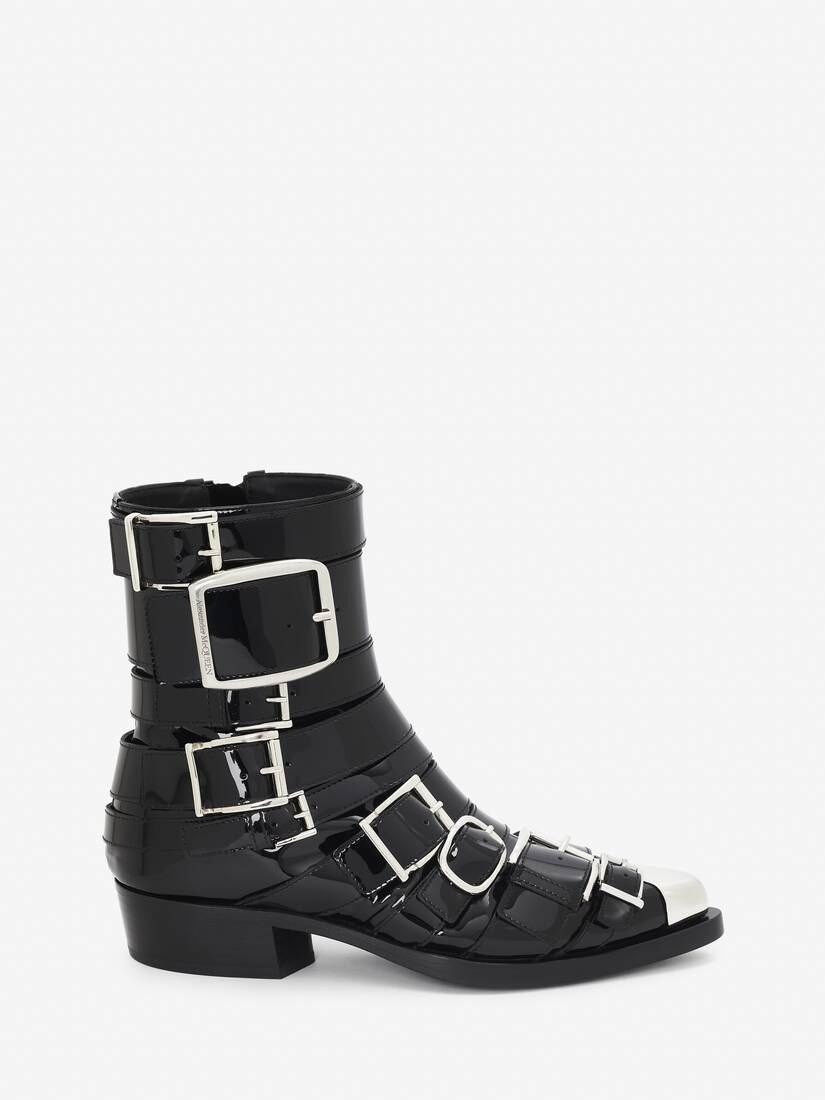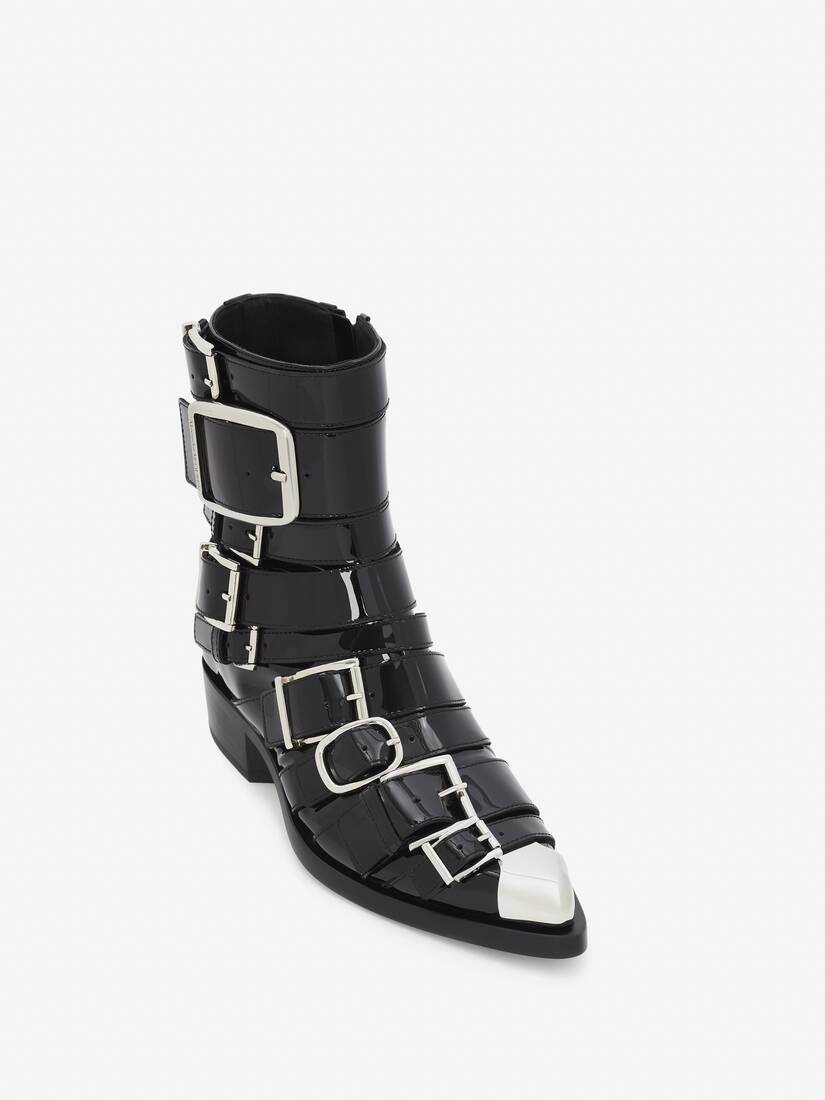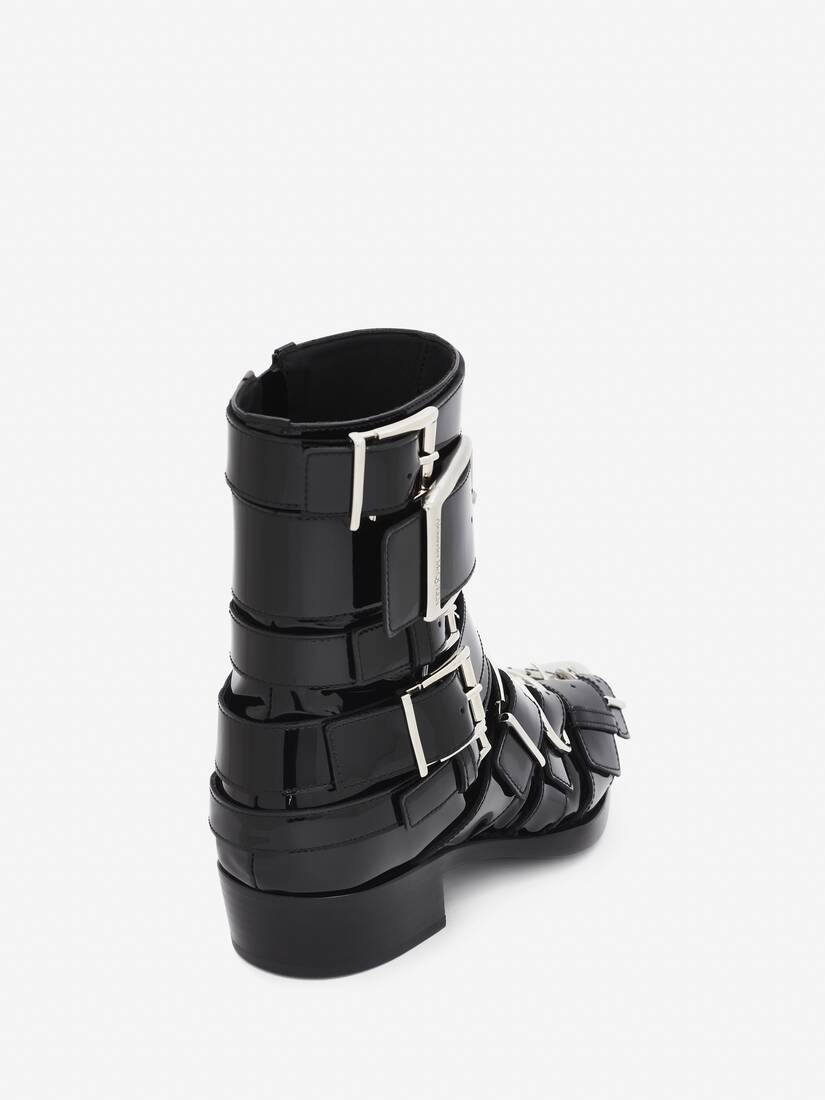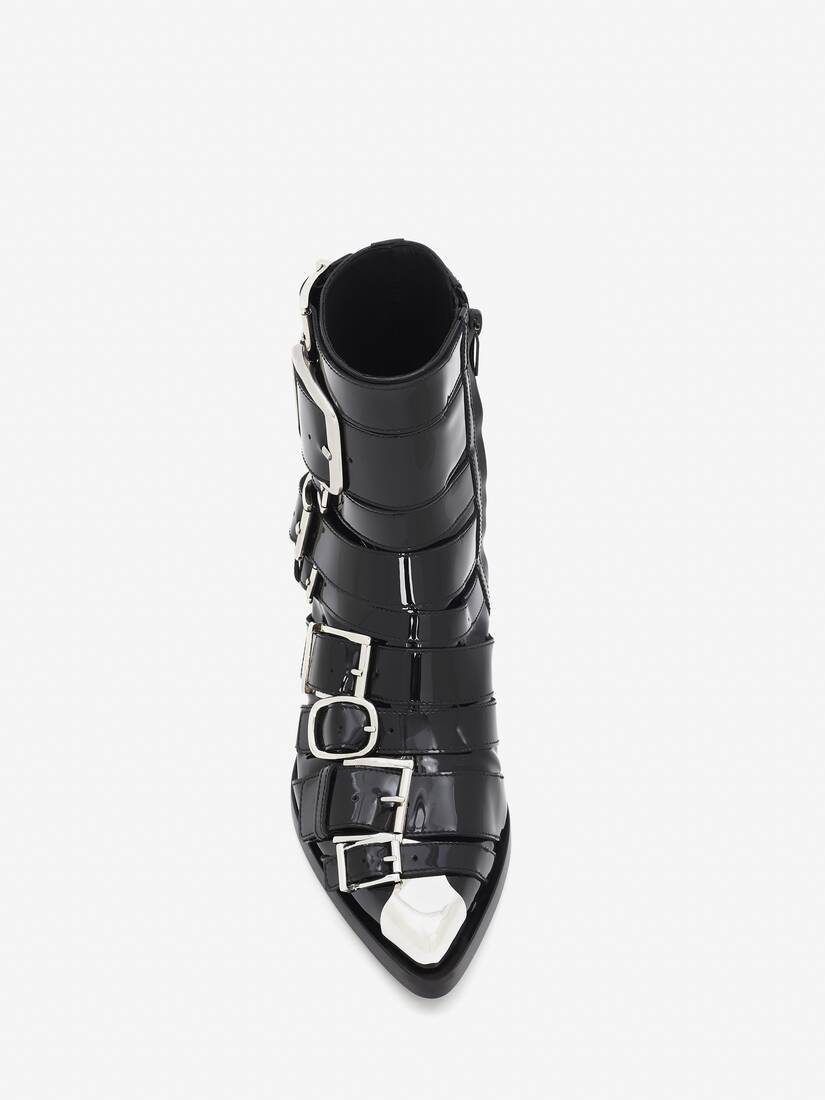 Black leather boot detailed with multi-sized straps and buckles. The style features a silver-tone metal toe cap with exaggerated pointed toe silhouette. Finished with a side zip fastening and a cuban heel.
Material: 100% Calf leather
Product code:
718853WHJUM1081
View all product details
See more looks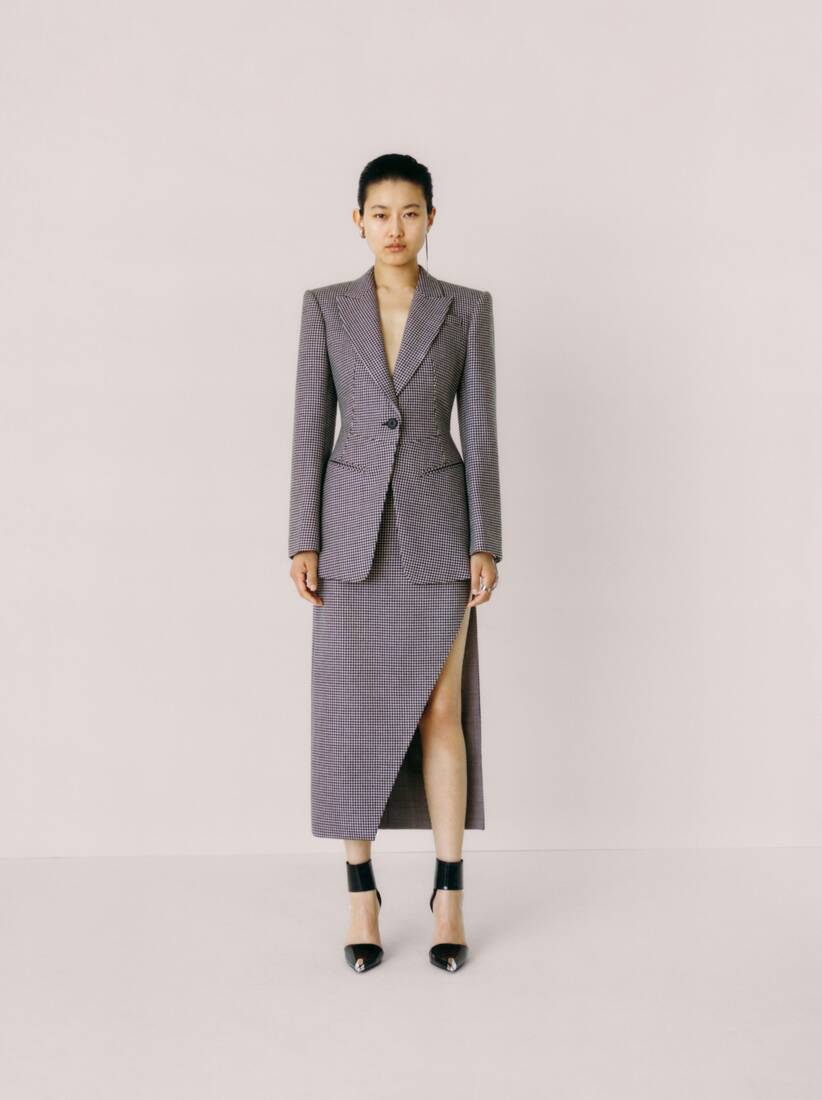 Look: 4/ 30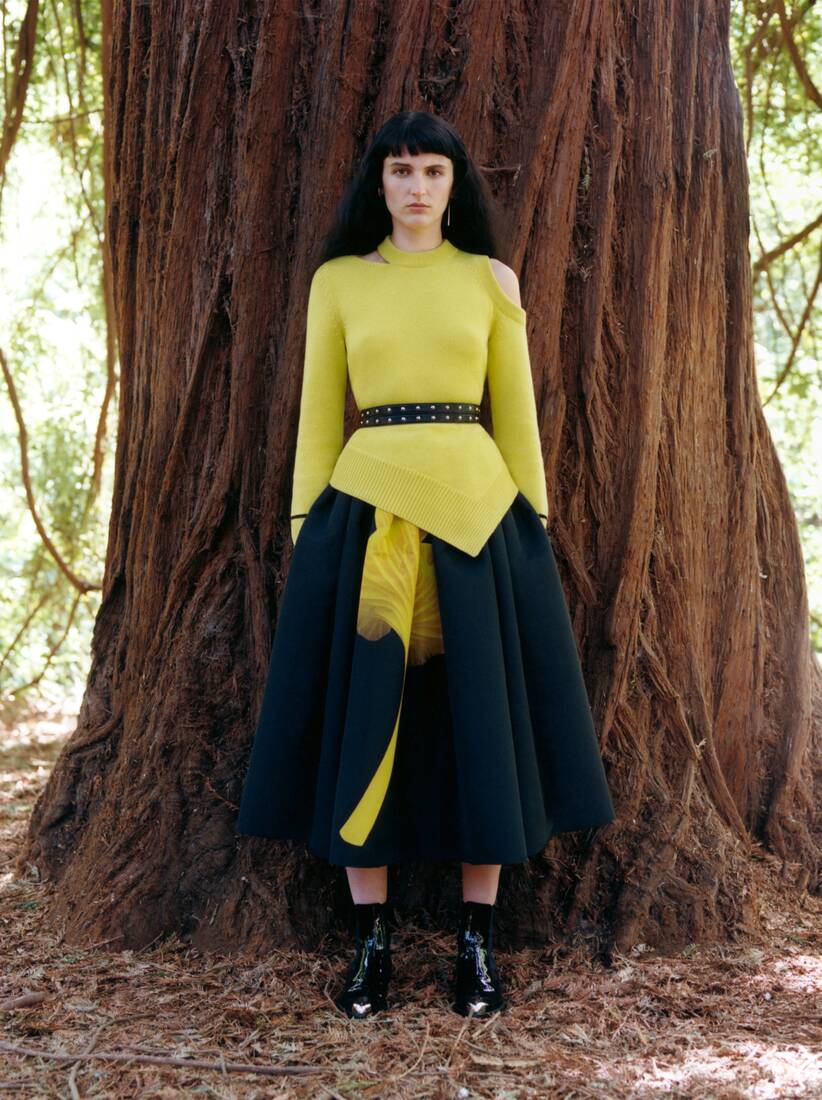 Look: 6/ 30