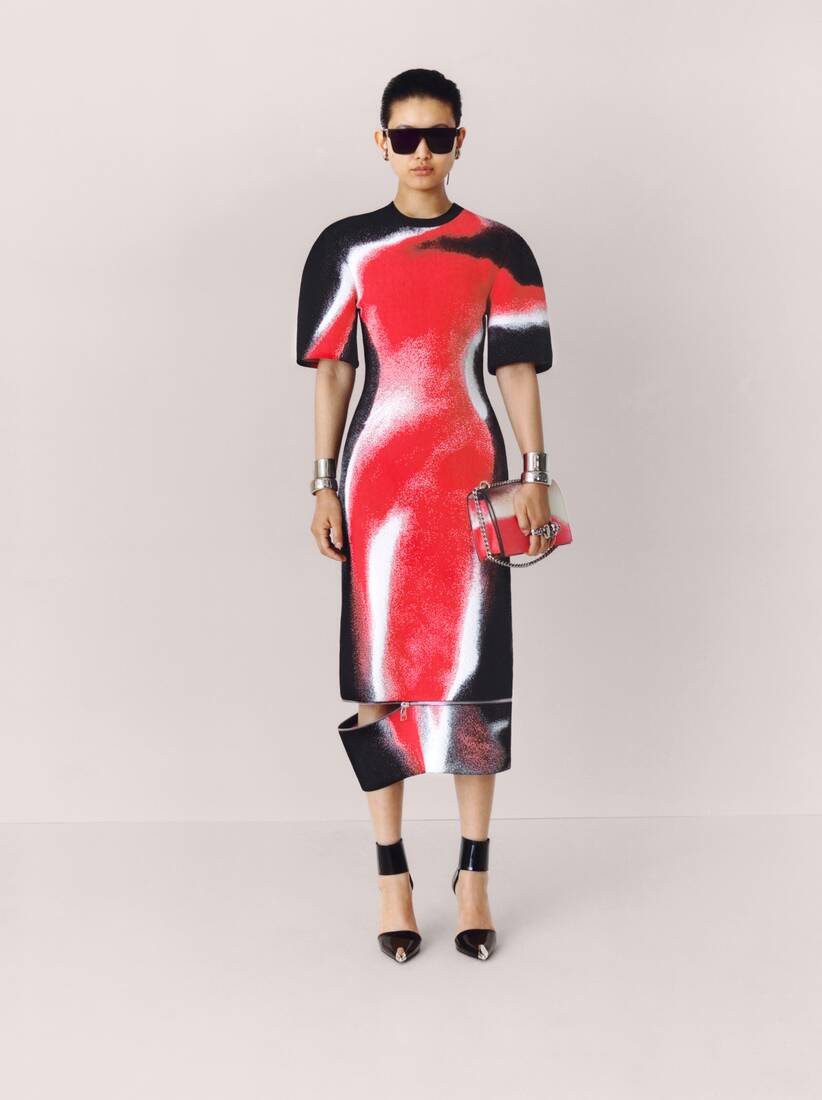 View all looks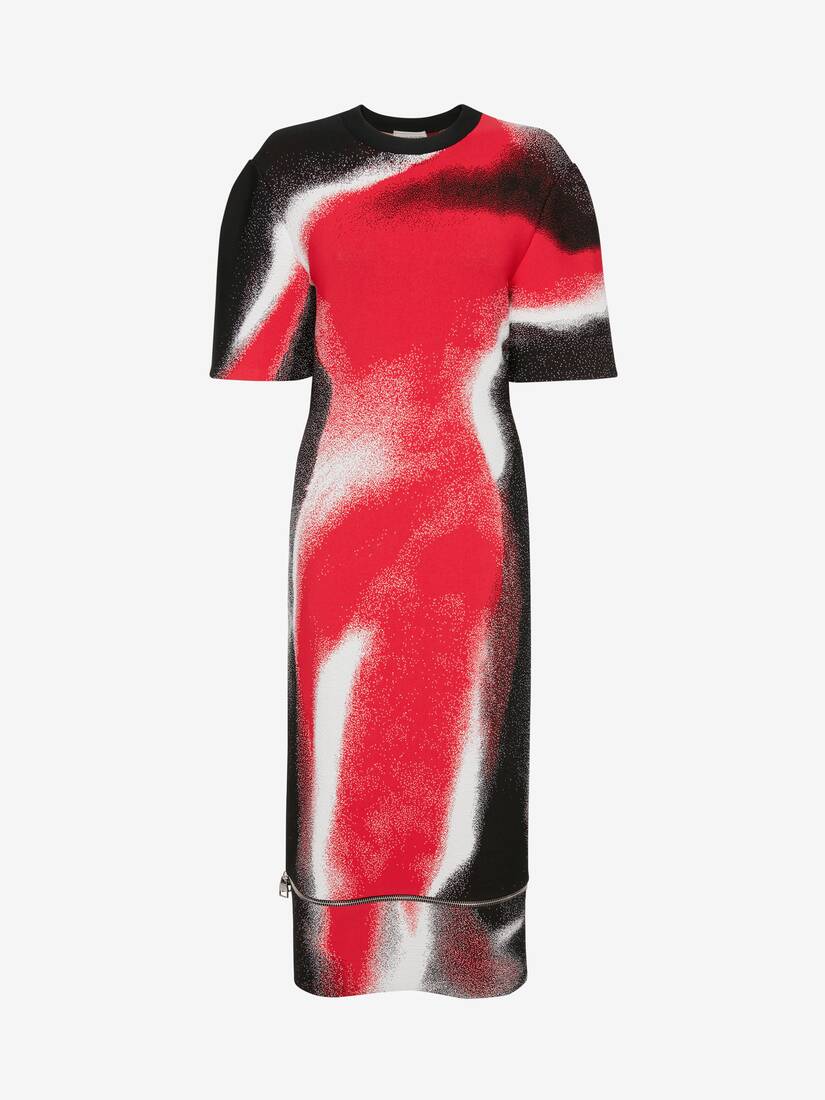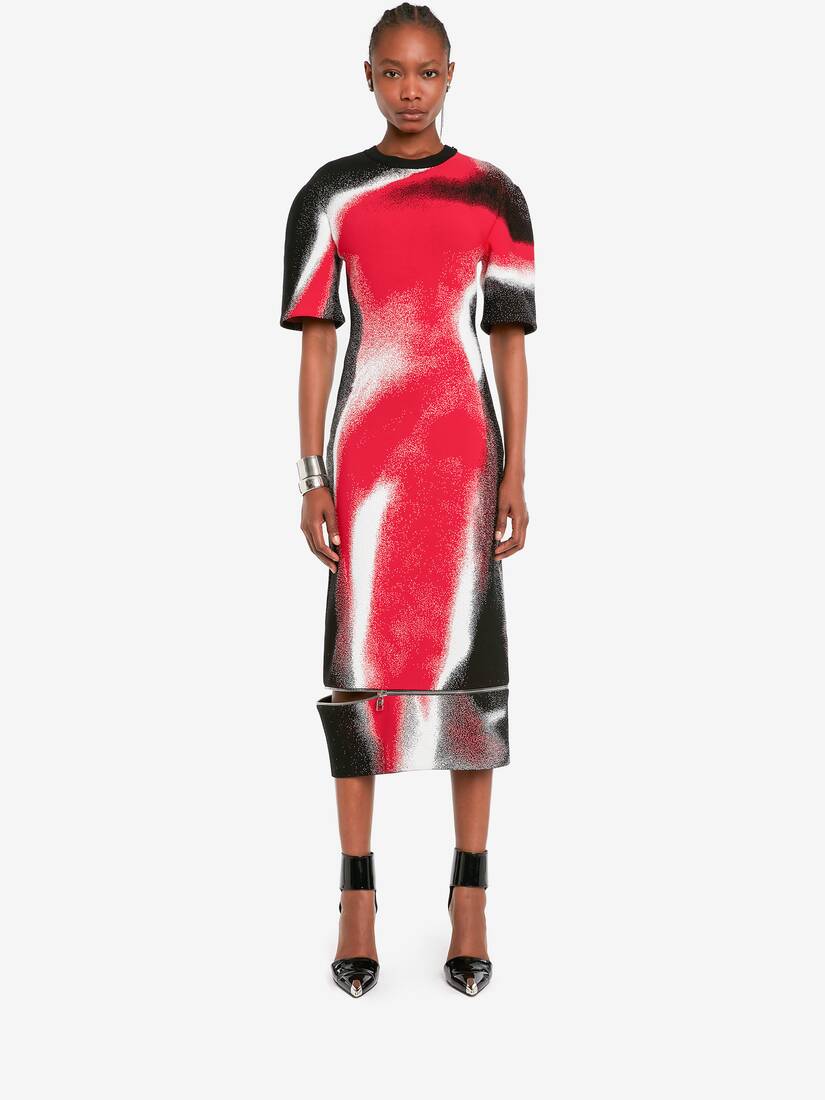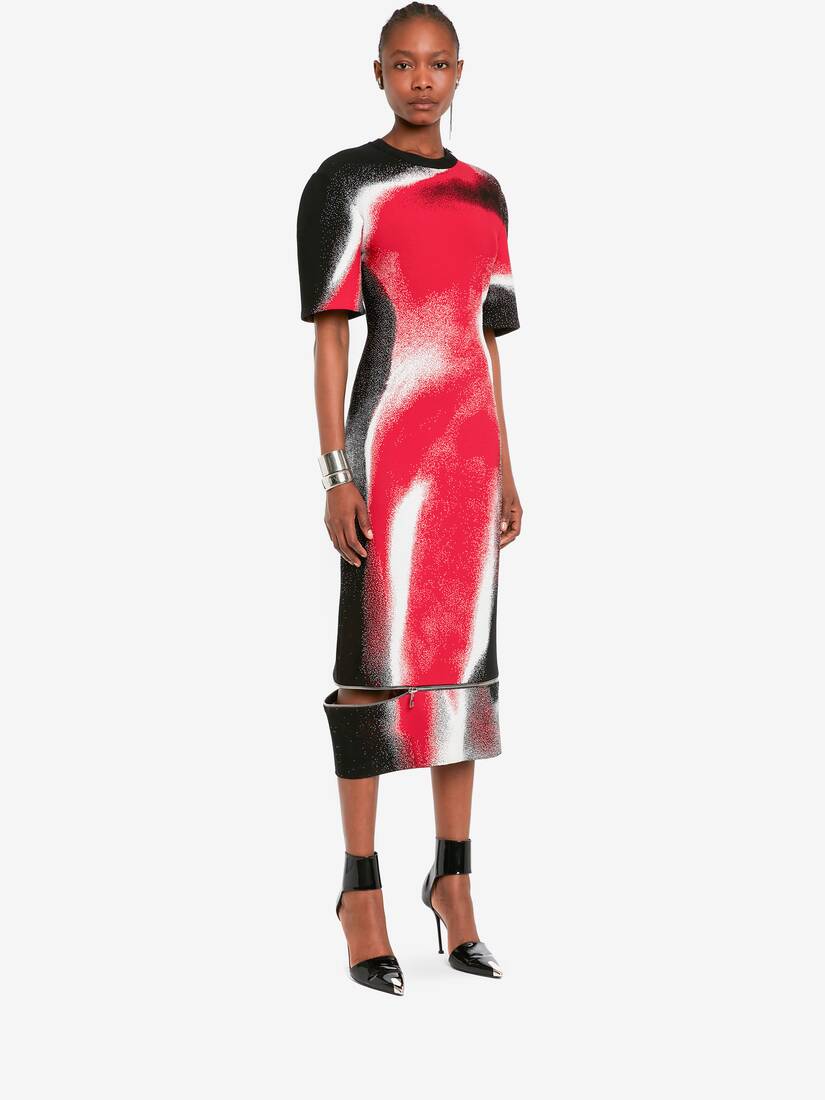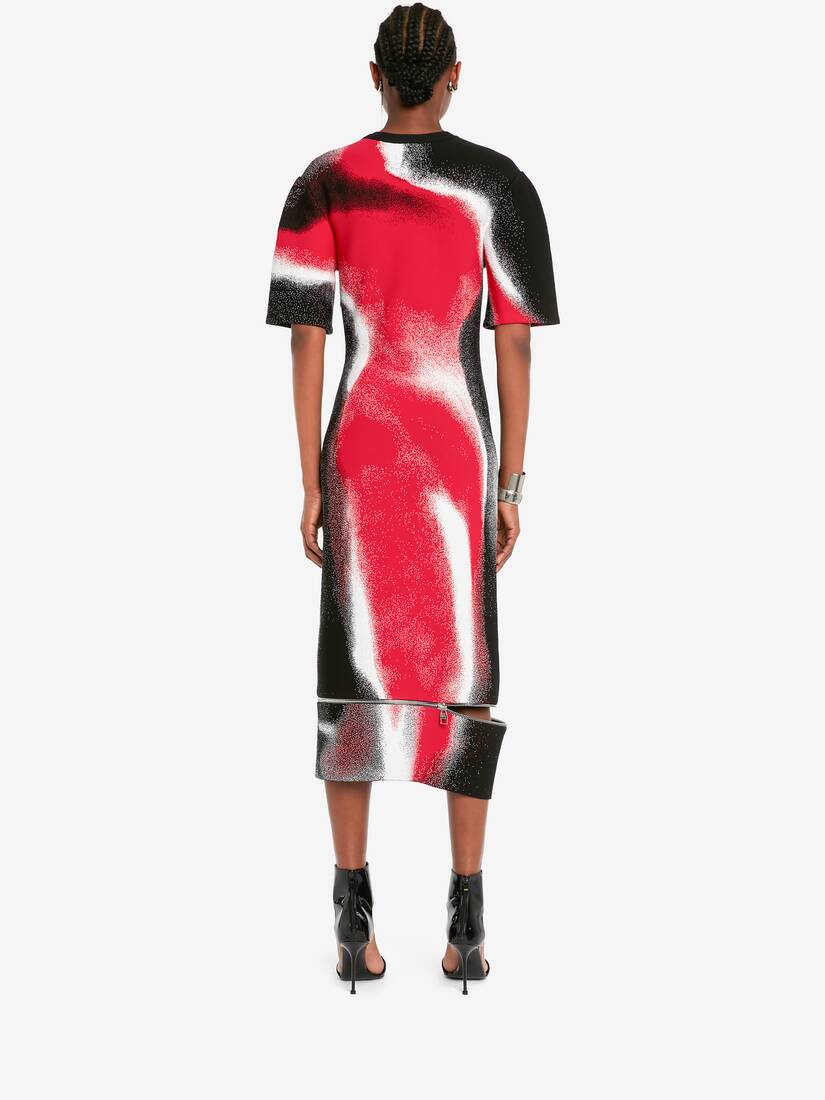 Black, red and white mushroom spore print jacquard pencil dress. The style features a contrast ribbed-knit crew neck, bombe sleeves and zip detailing at the hem.
Material: 52% Viscose, 23% Cotton, 15% Polyamide
Product code:
720594Q1A4Z1141
View all product details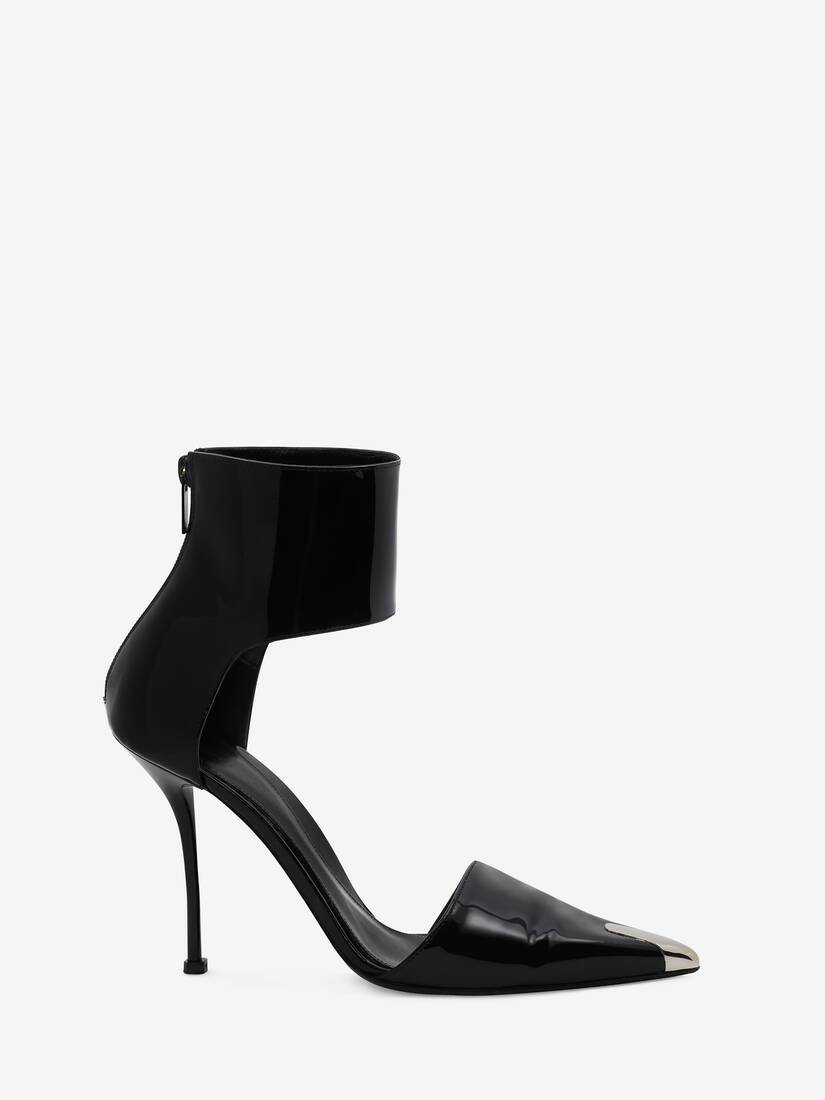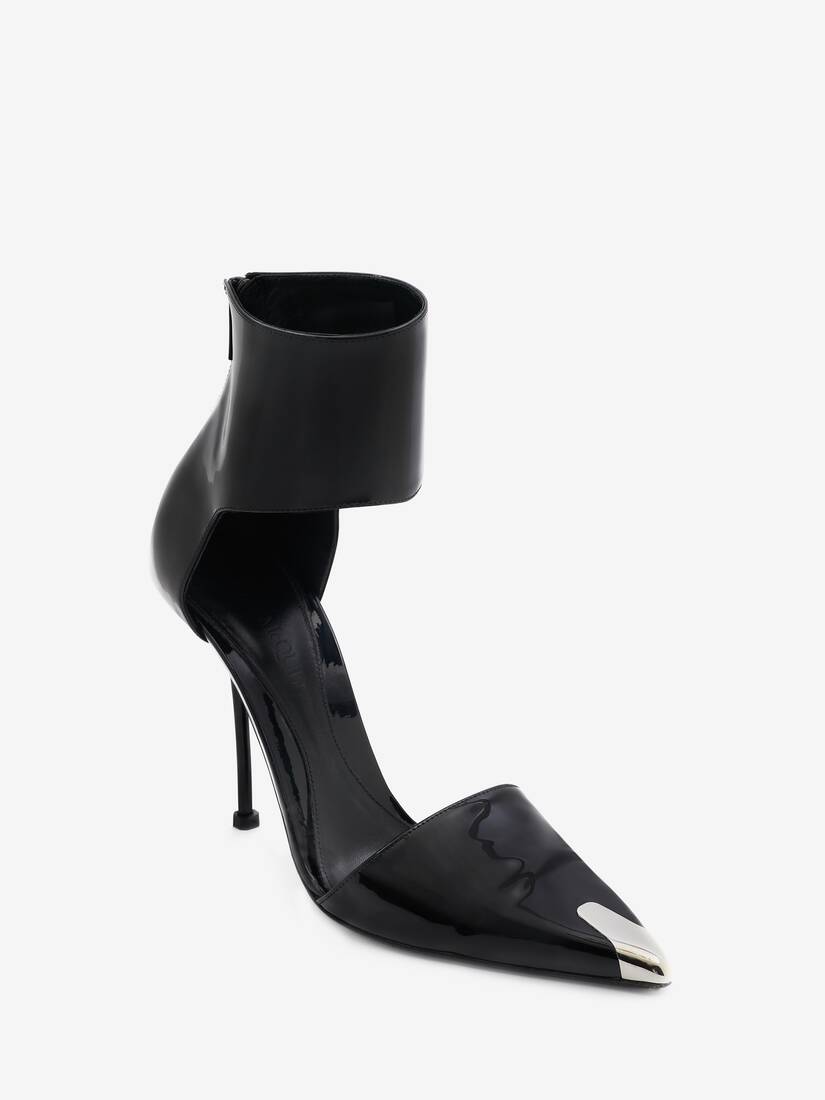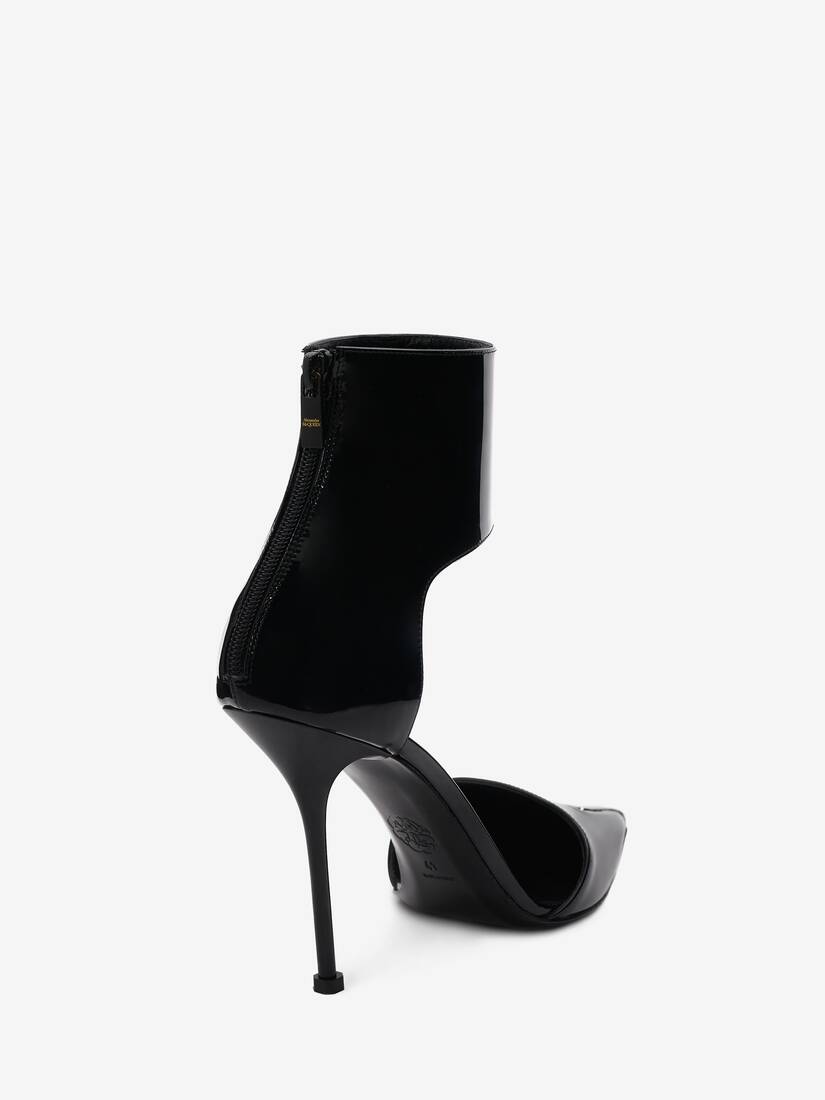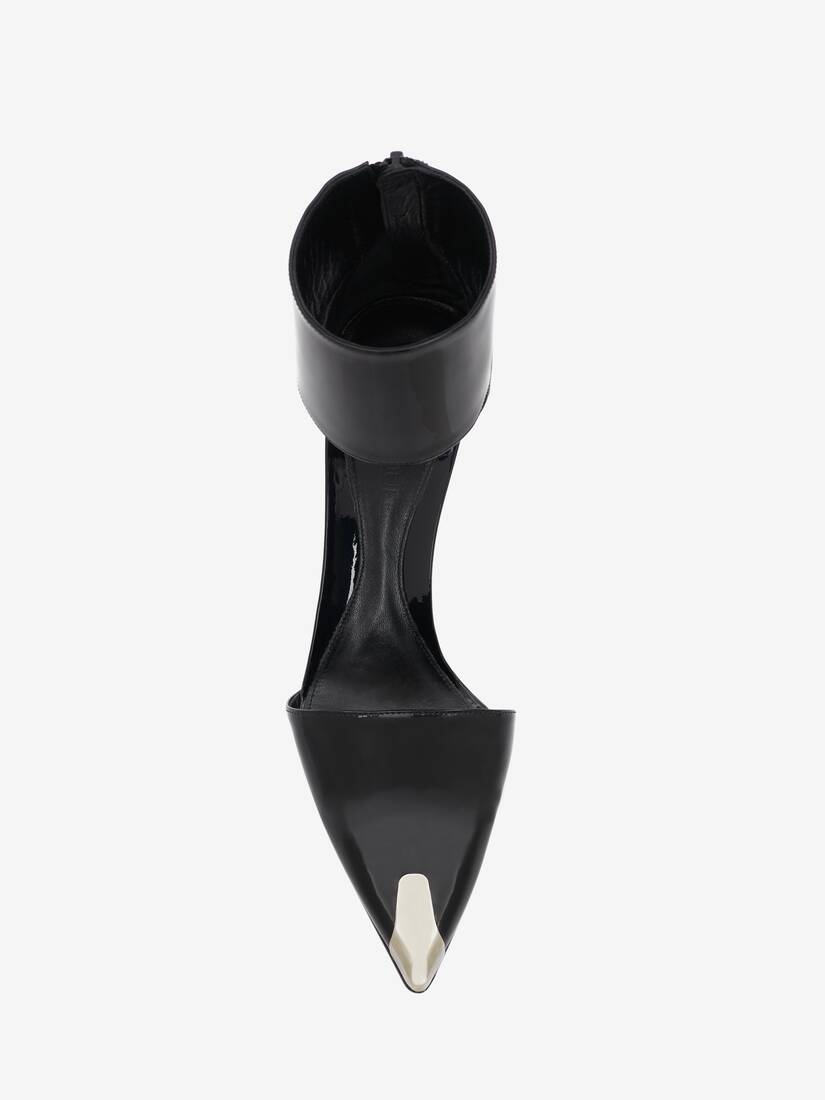 Black patent leather pump featuring a pointed toe silhouette detailed with a silver-finish punk metal toe cap. Finished with a harness-shaped ankle cuff with zip fastening, a tonal sole and a stiletto heel.
Material: 100% Calf leather
Product code:
718859WHJUM1081
View all product details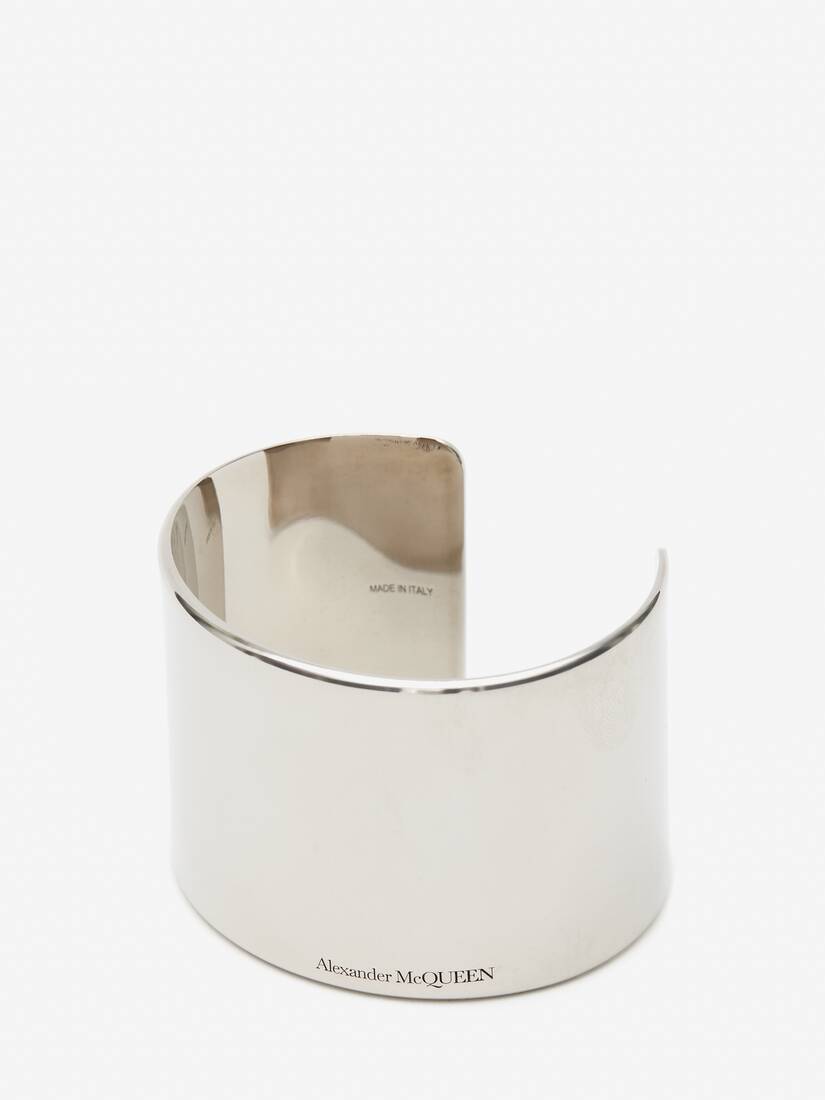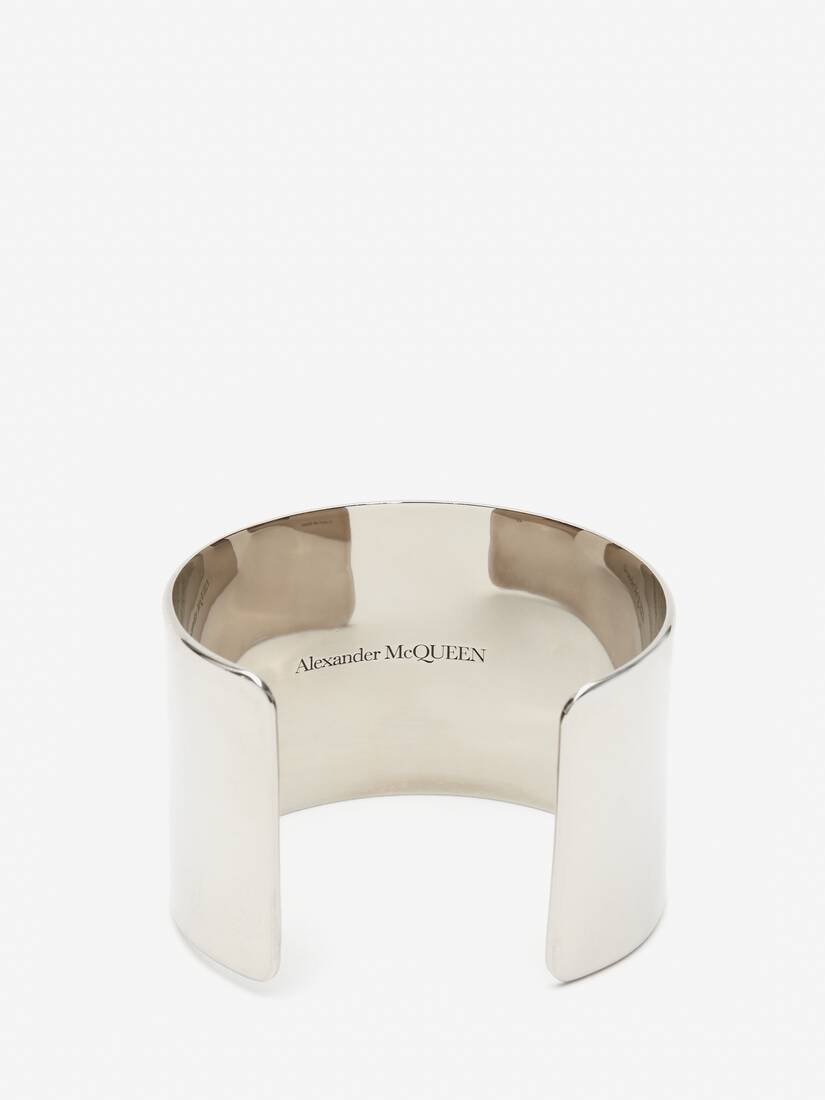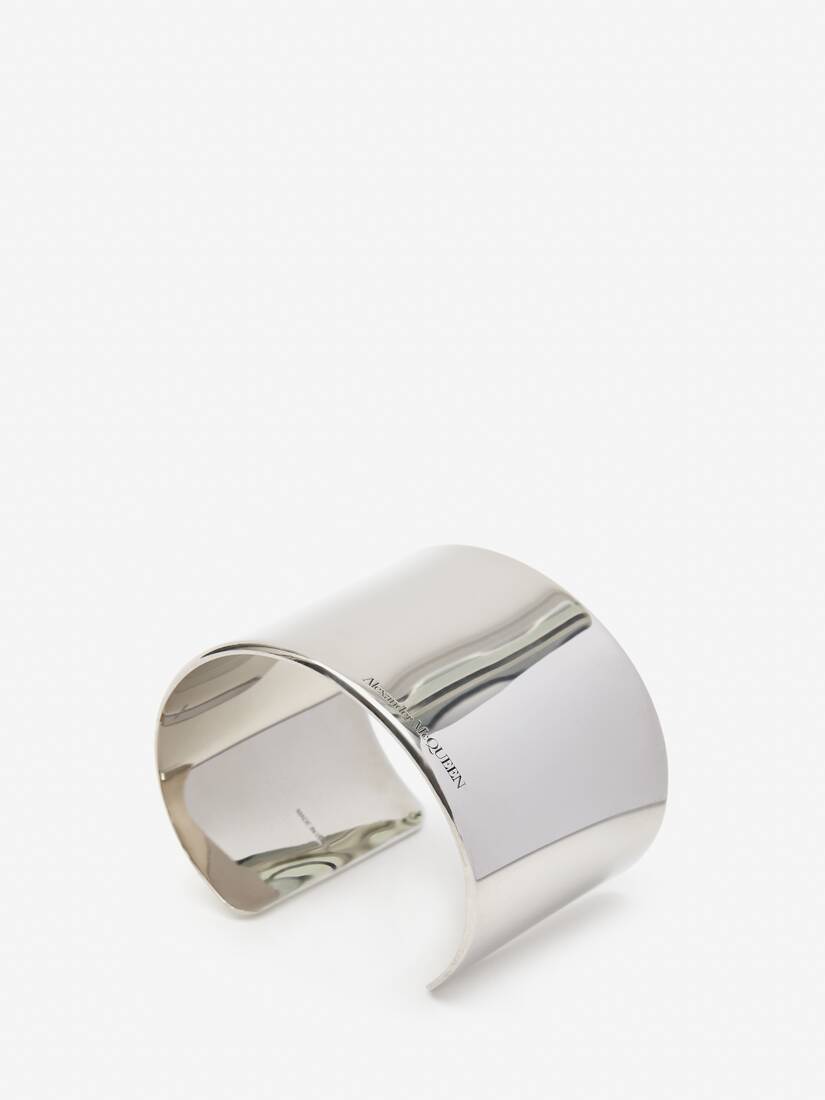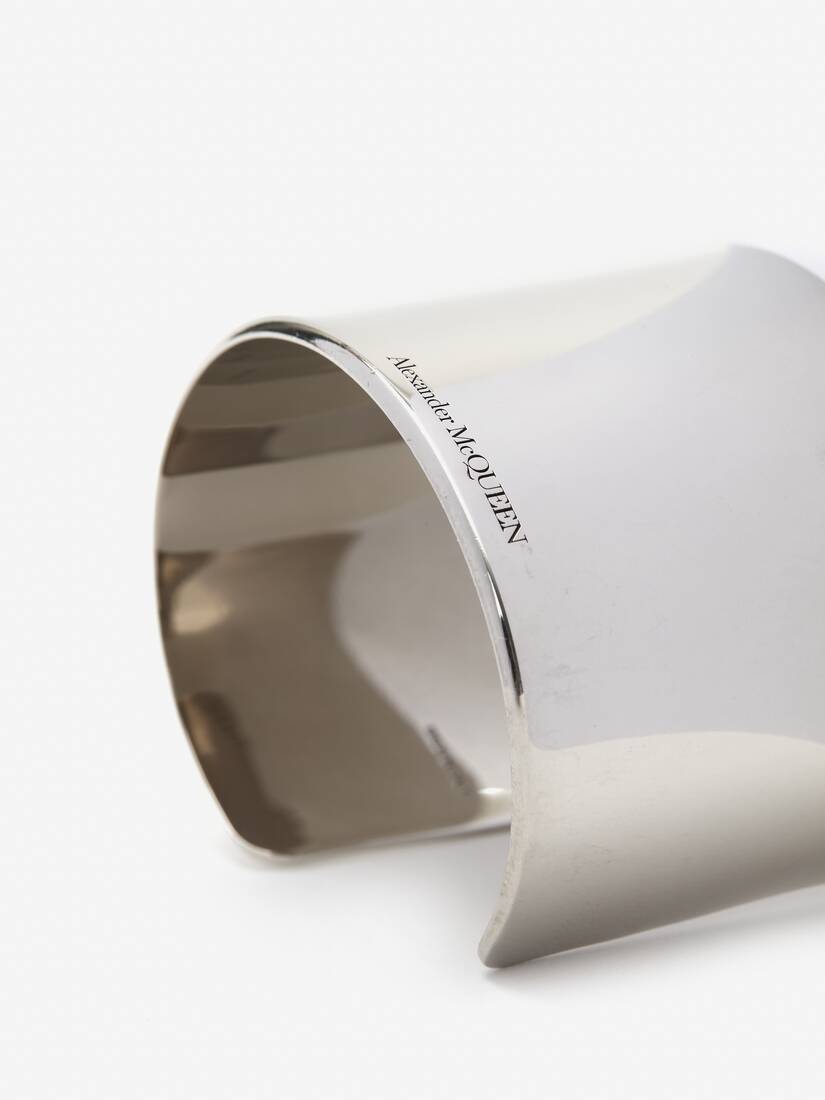 Antique silver-finished tall open cuff detailed with an engraved Alexander McQueen signature. Eco brass hardware. Available in two sizes
Material: 100% Brass
Product code:
708954J160Y0446
View all product details
See more looks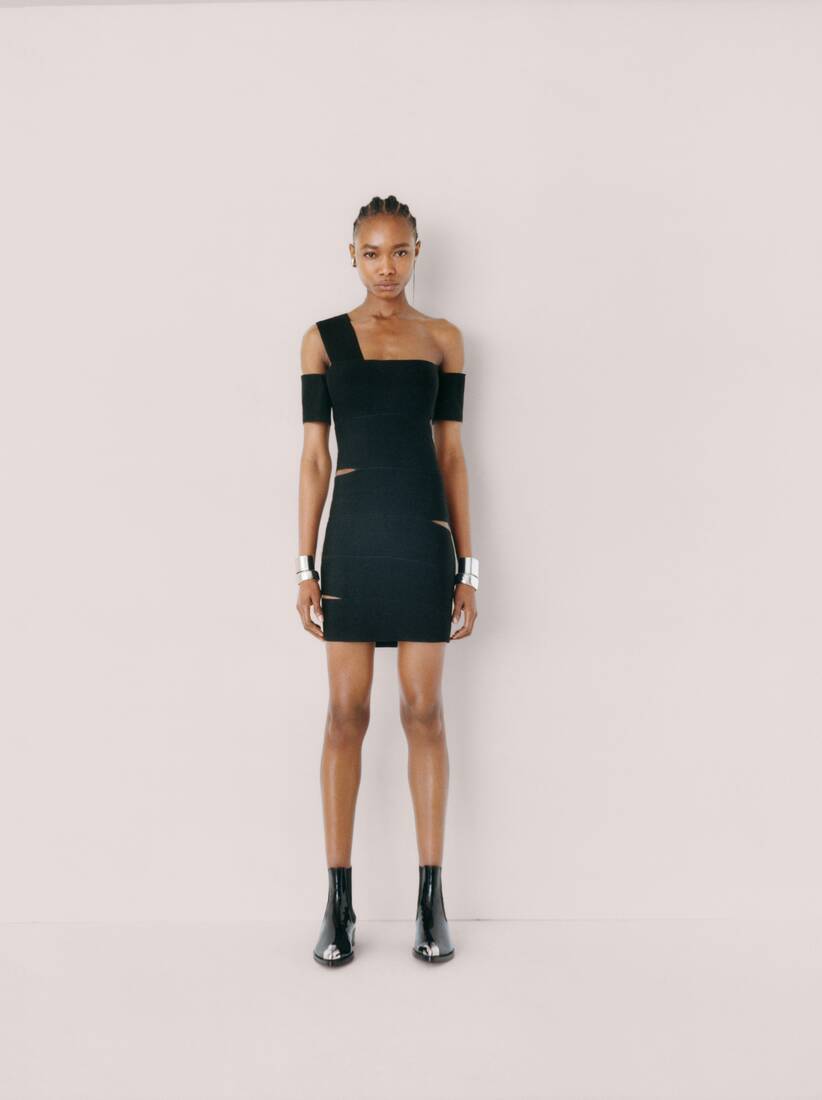 Look: 9/ 30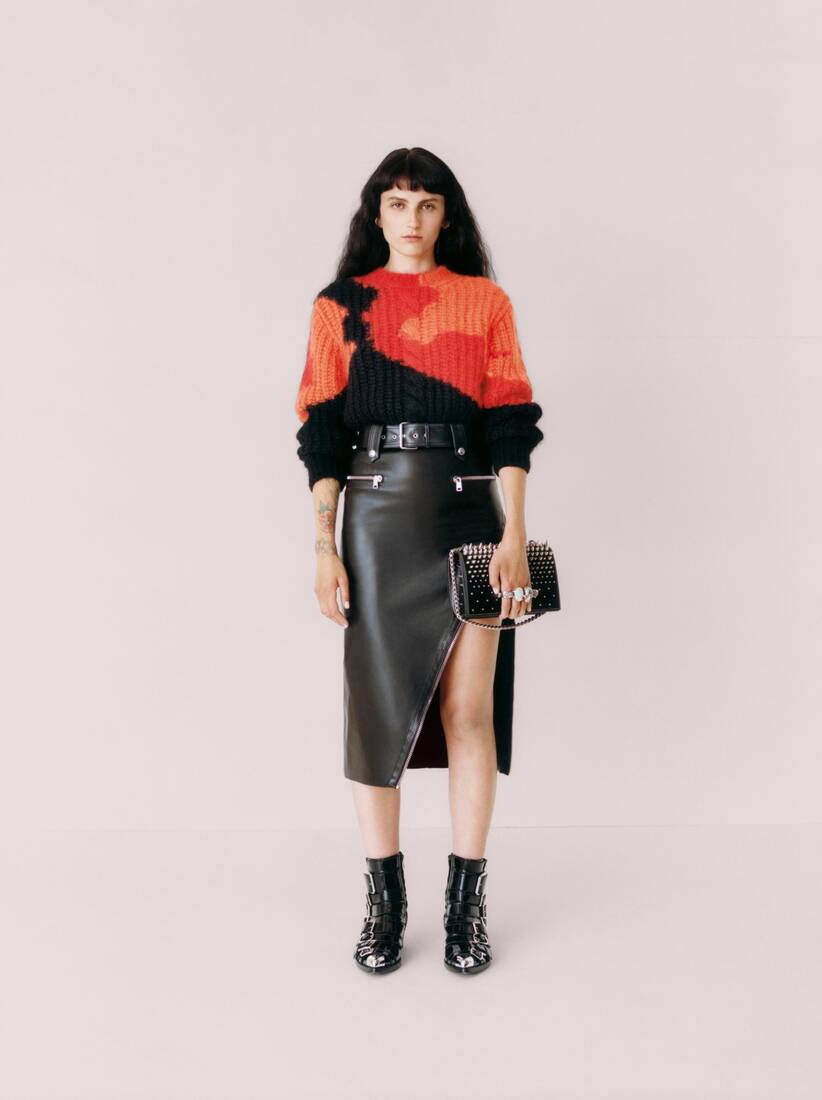 Look: 11/ 30