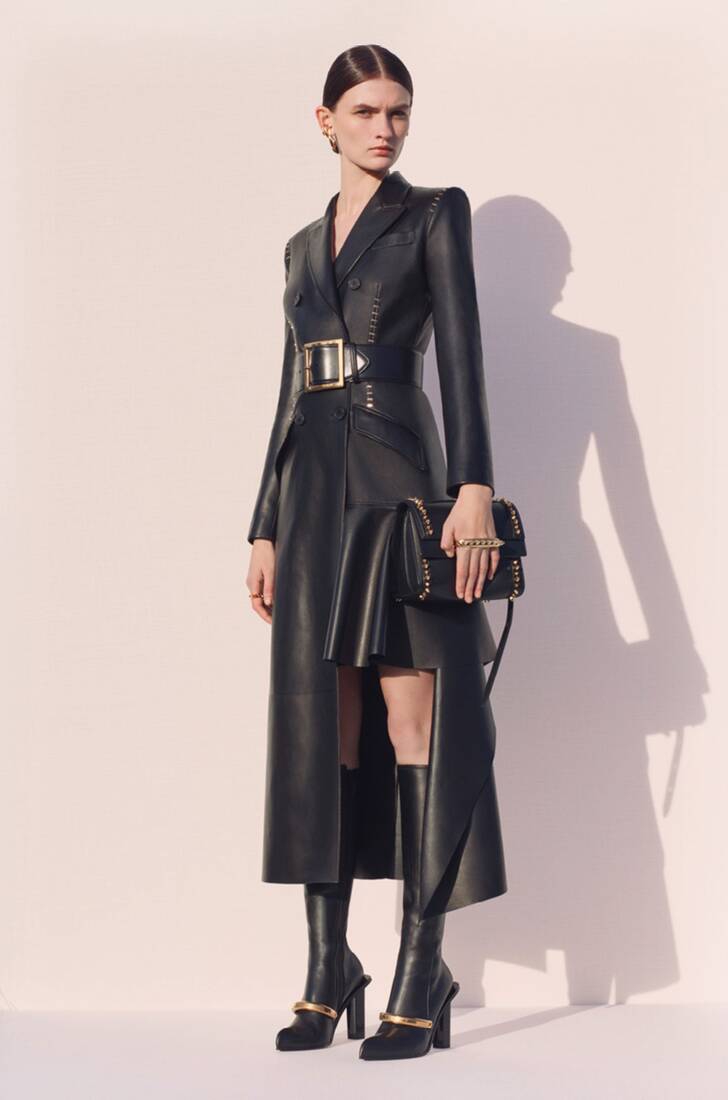 View all looks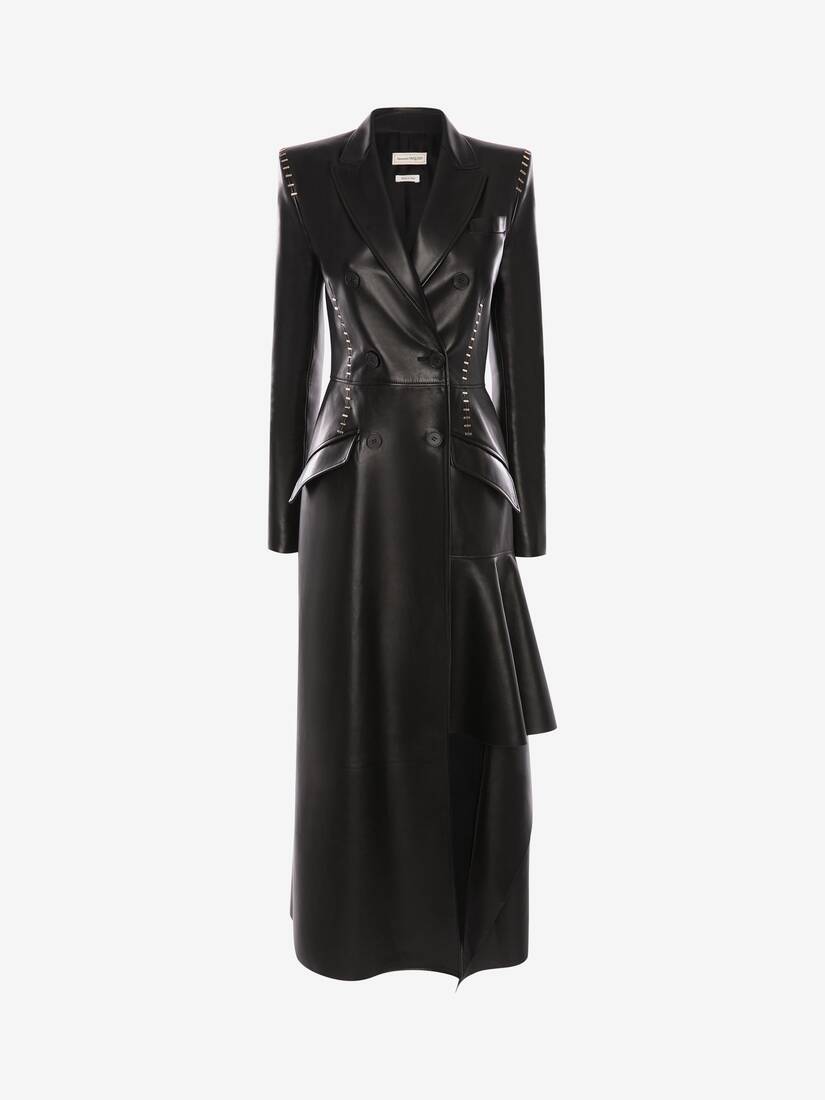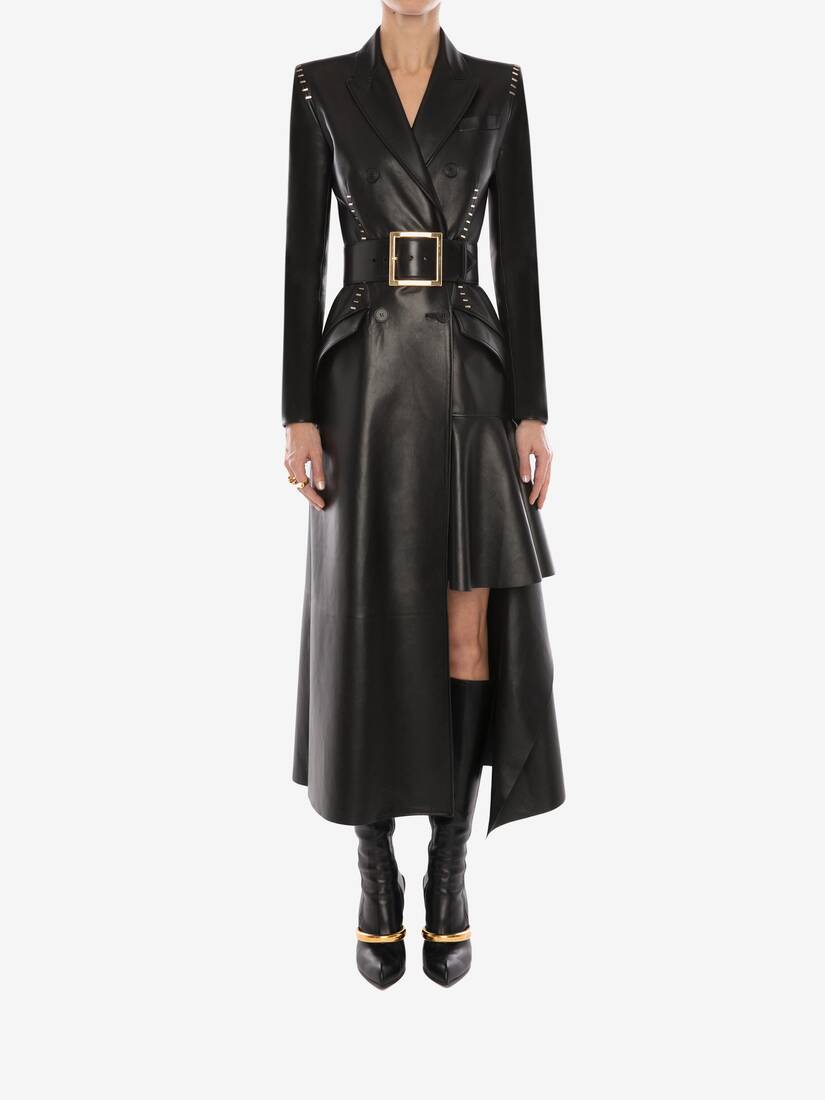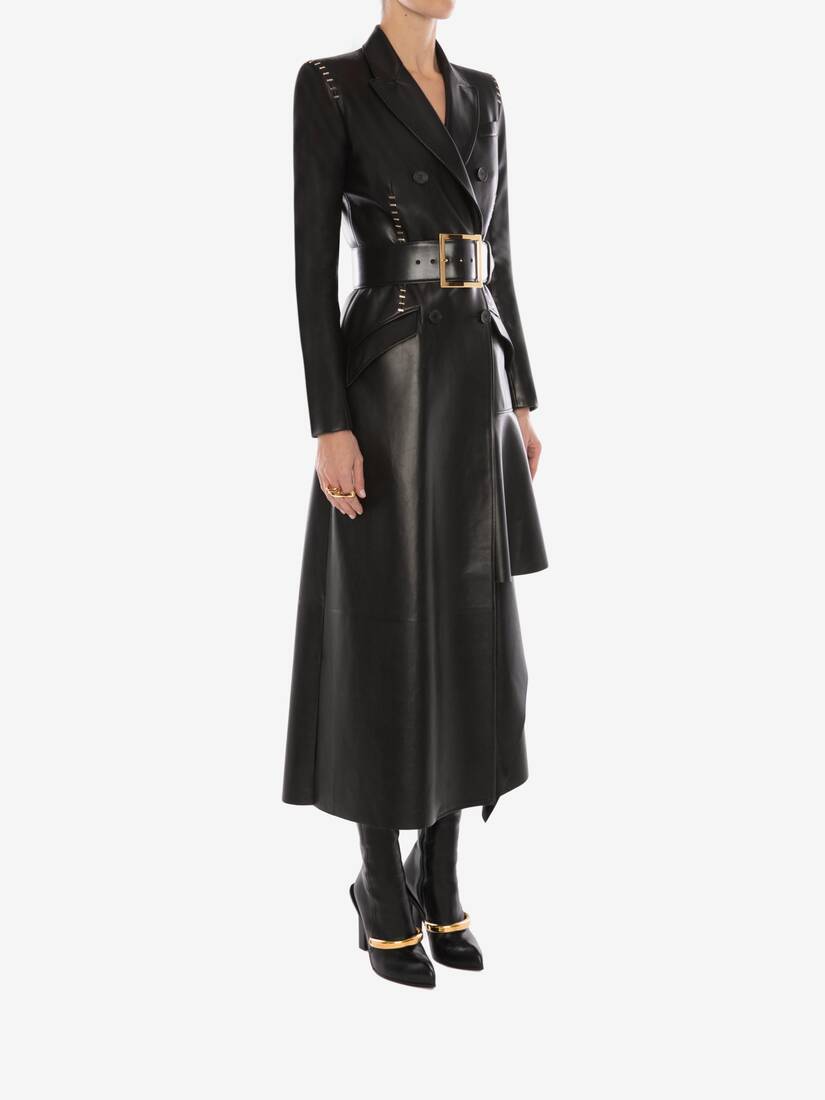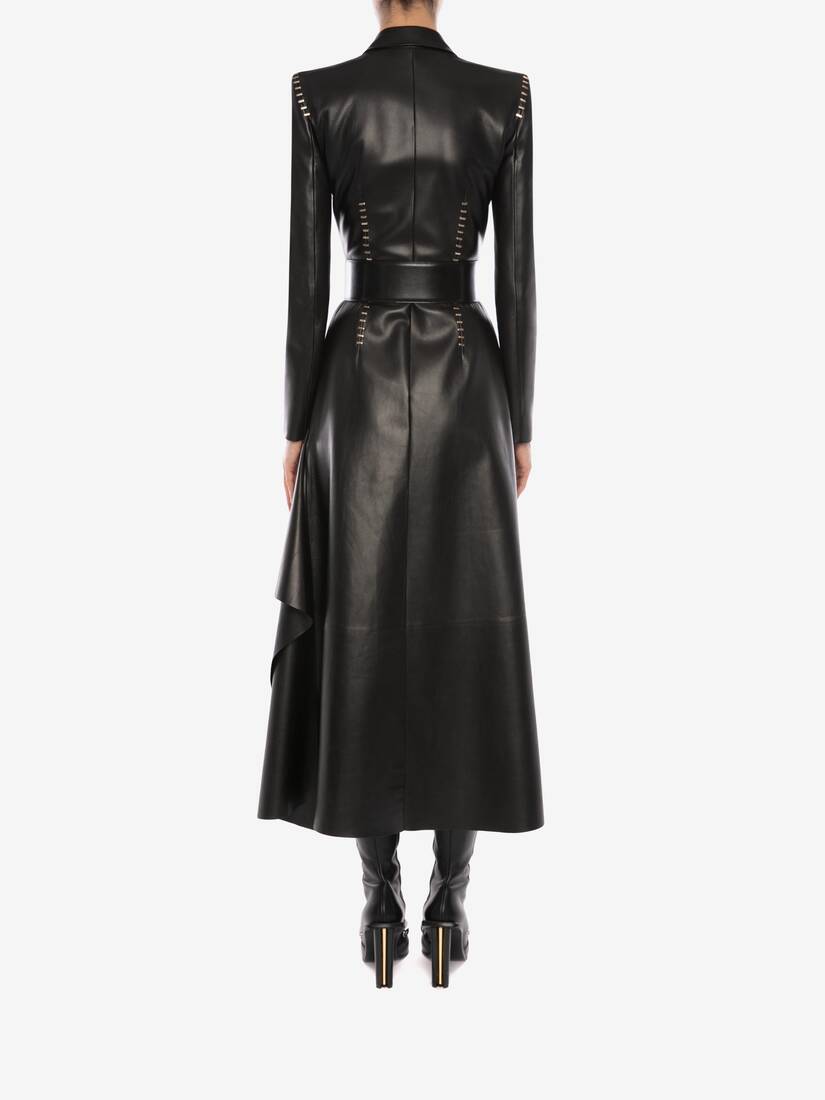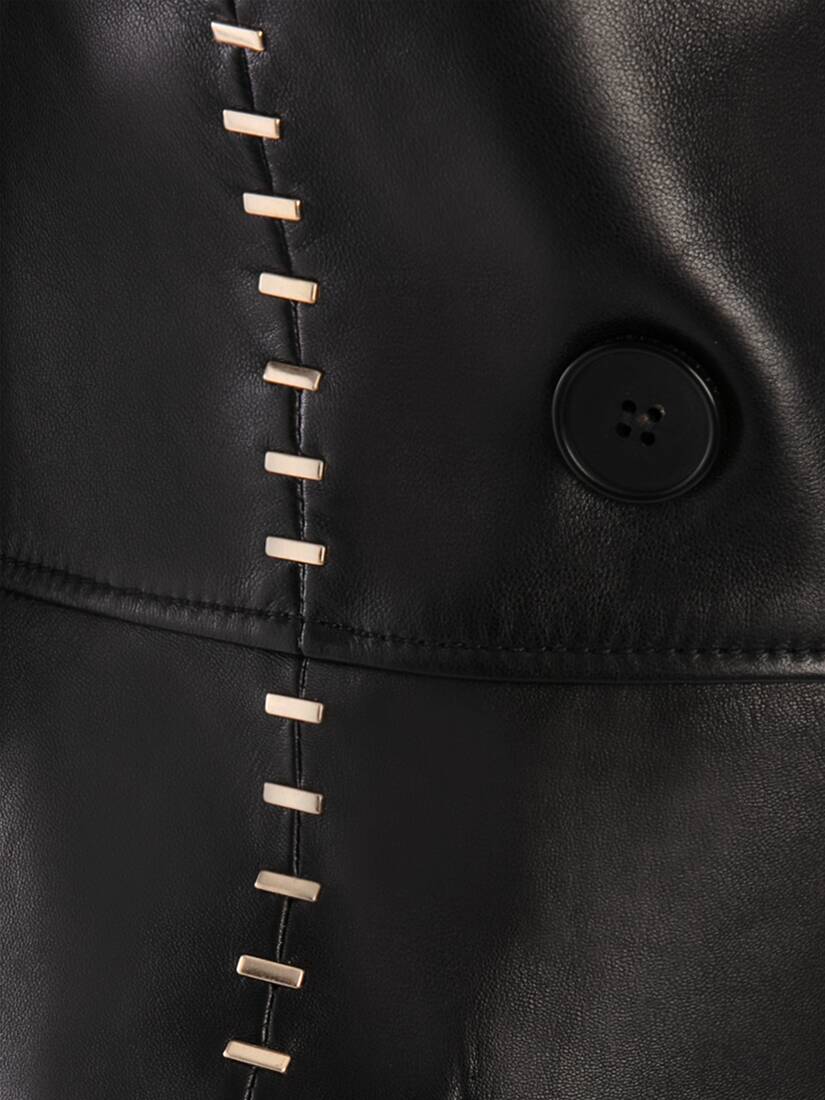 Double-breasted coat in soft black lambskin leather, featuring silver metal staple detailing and an asymmetric drape hem. The jacket has square, masculine padded shoulders, finished with two flap pockets and horn button fastenings.
Material: 633541Q5AD91062
Product code:
633541Q5AD91062
View all product details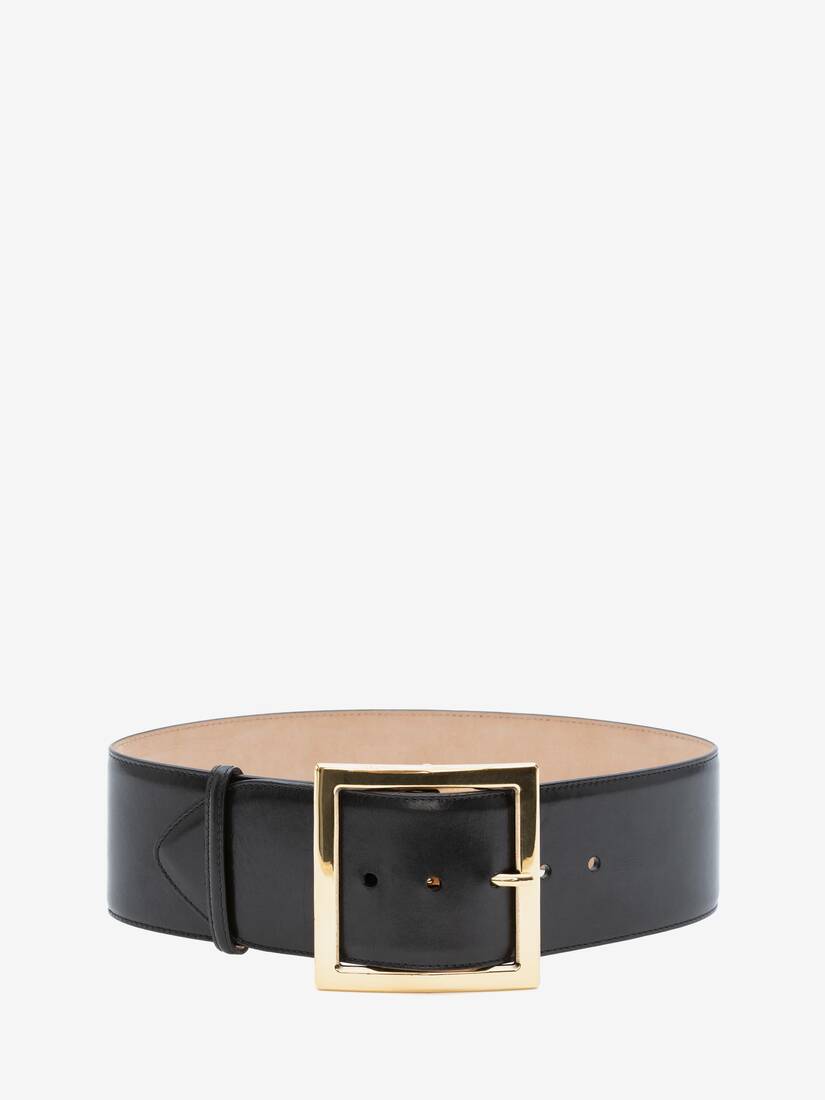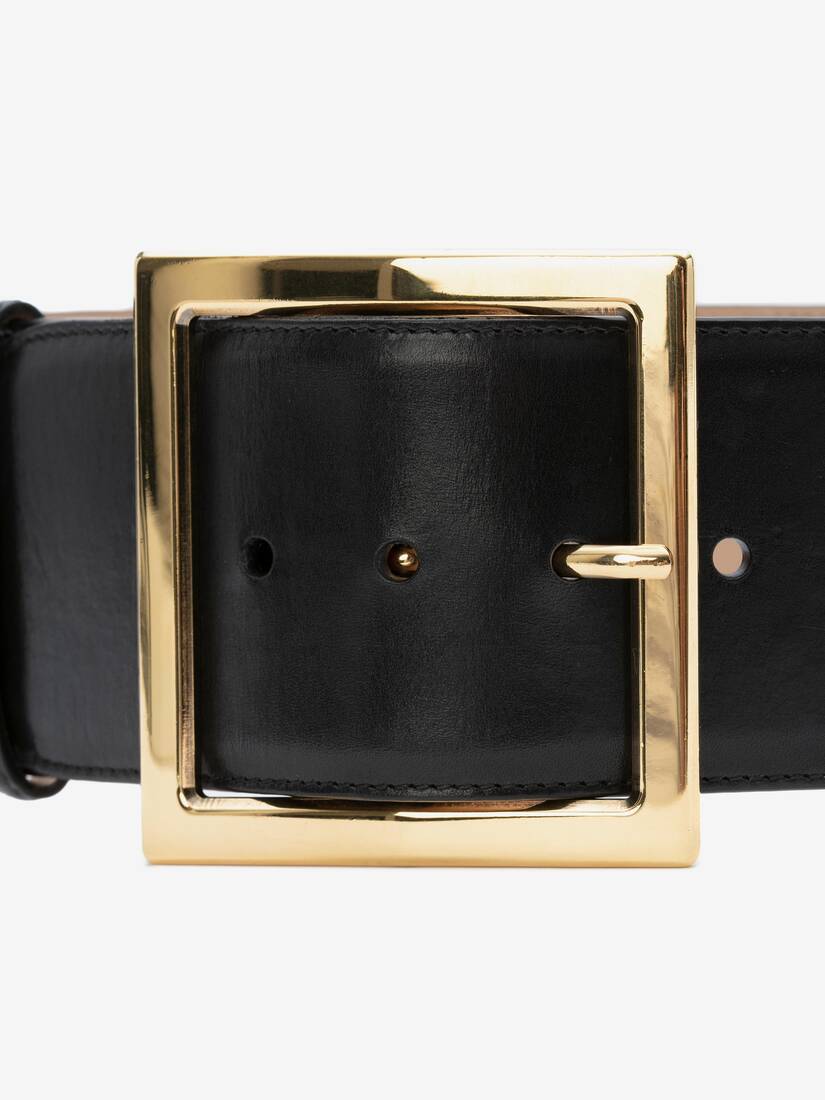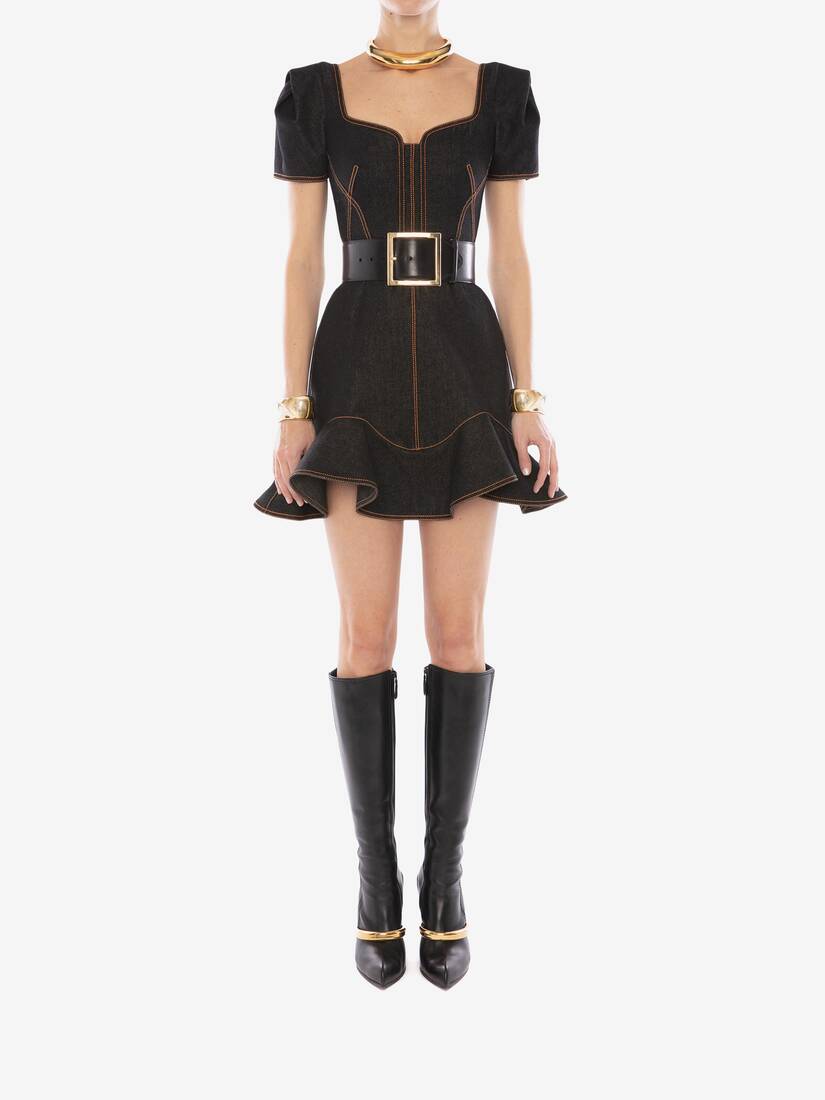 Black calfskin leather belt with a gold square buckle. Brass hardware.
Material: 6321261BR0M1000
Product code:
6321261BR0M1000
View all product details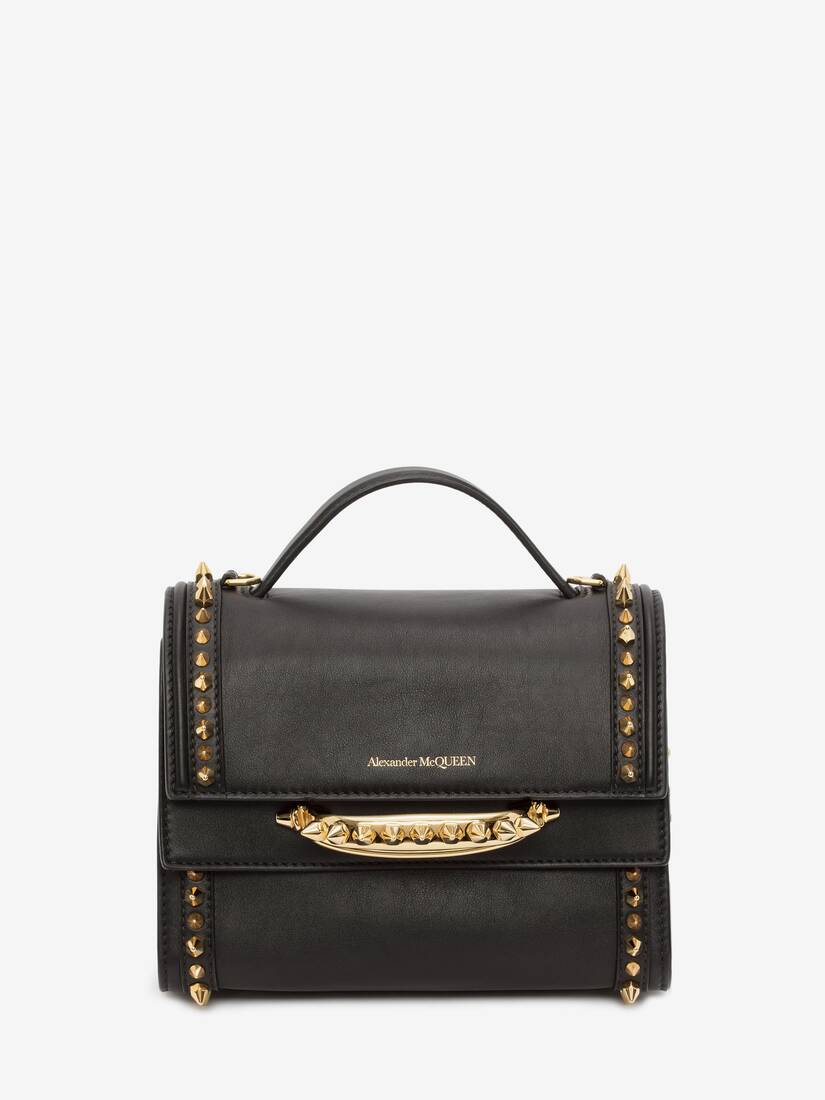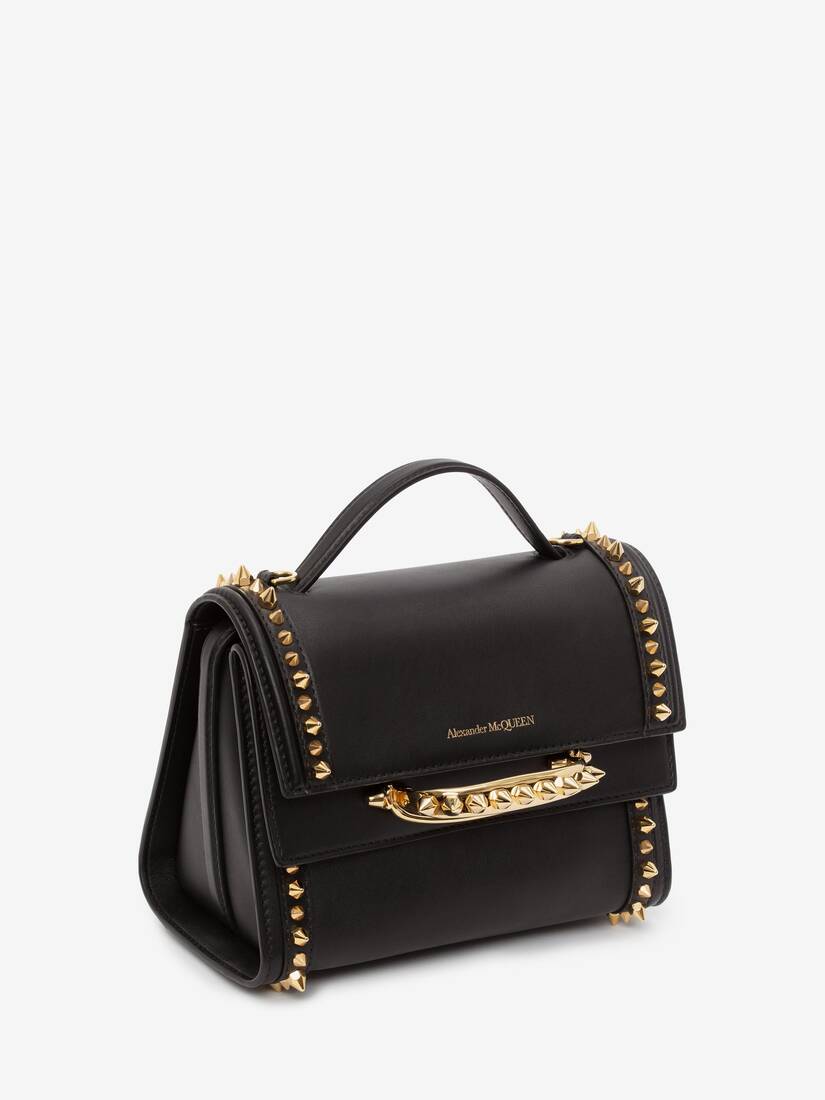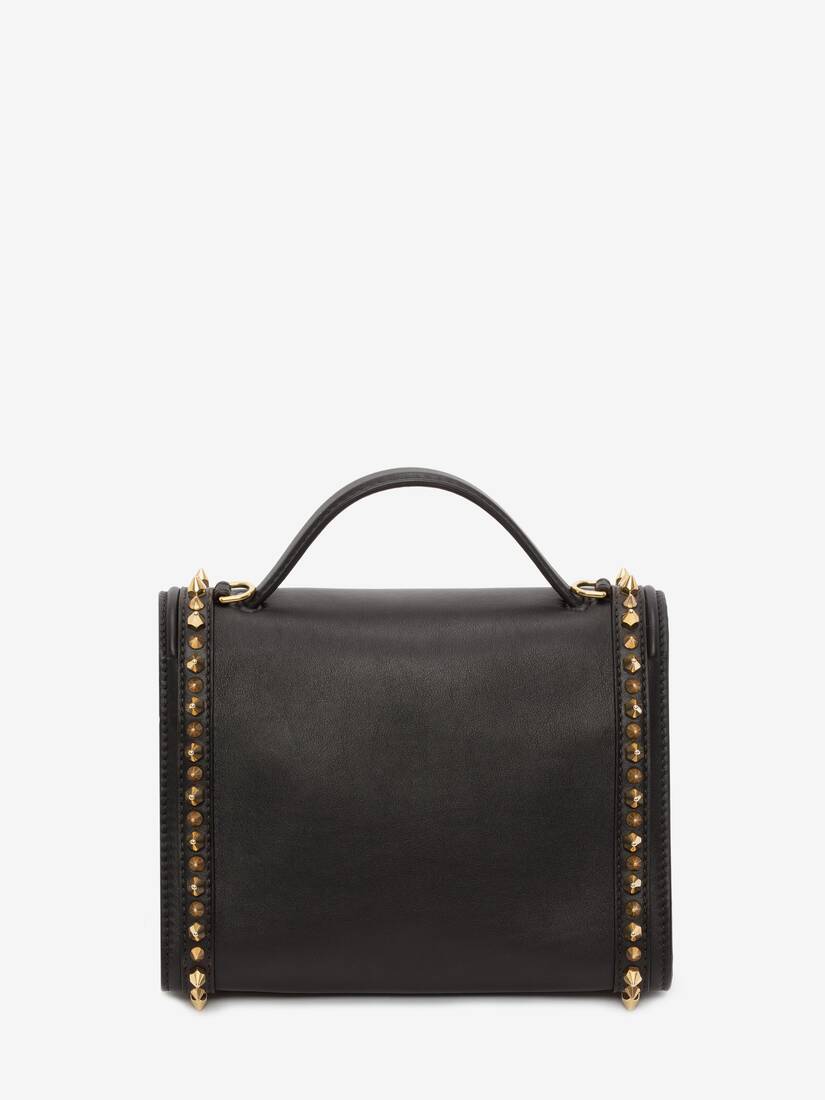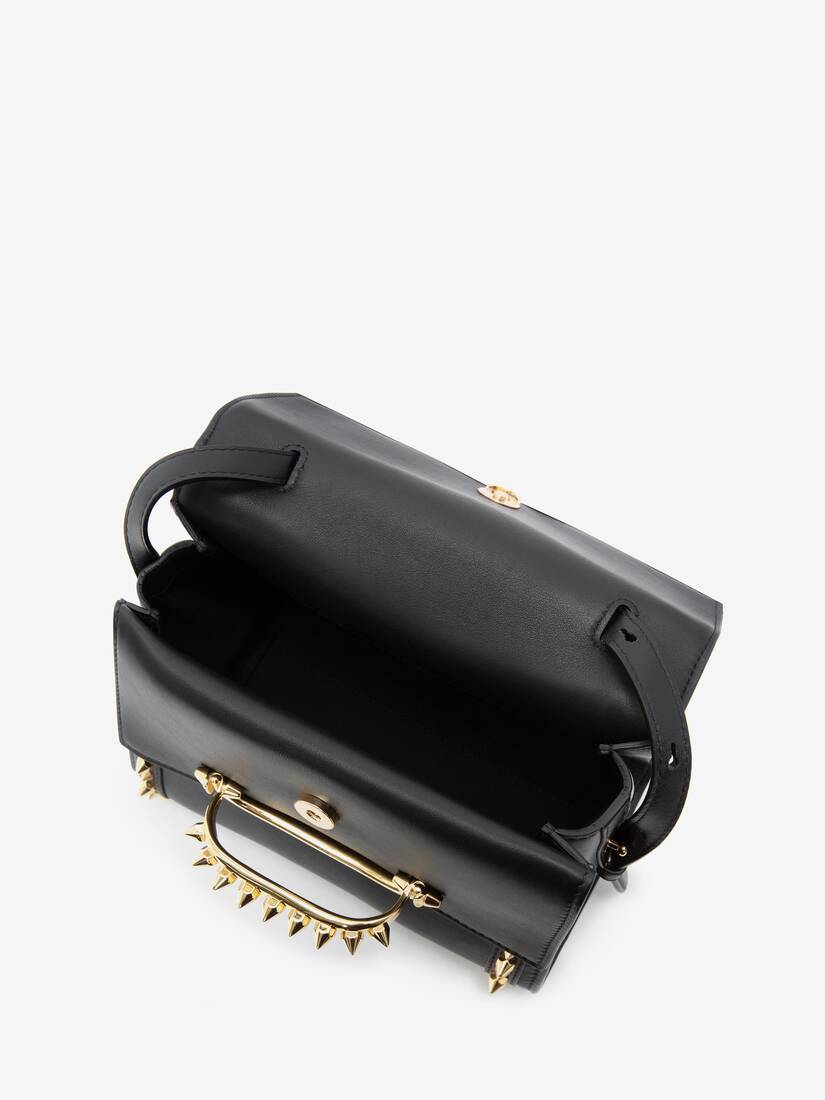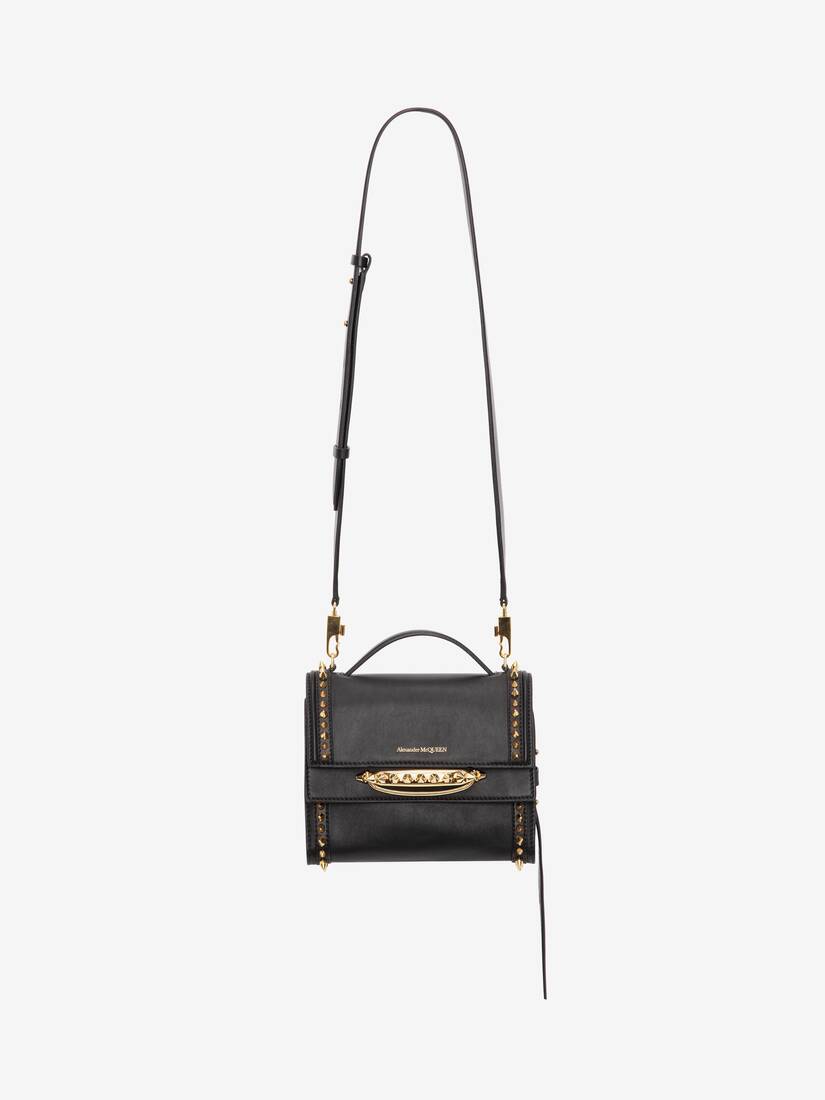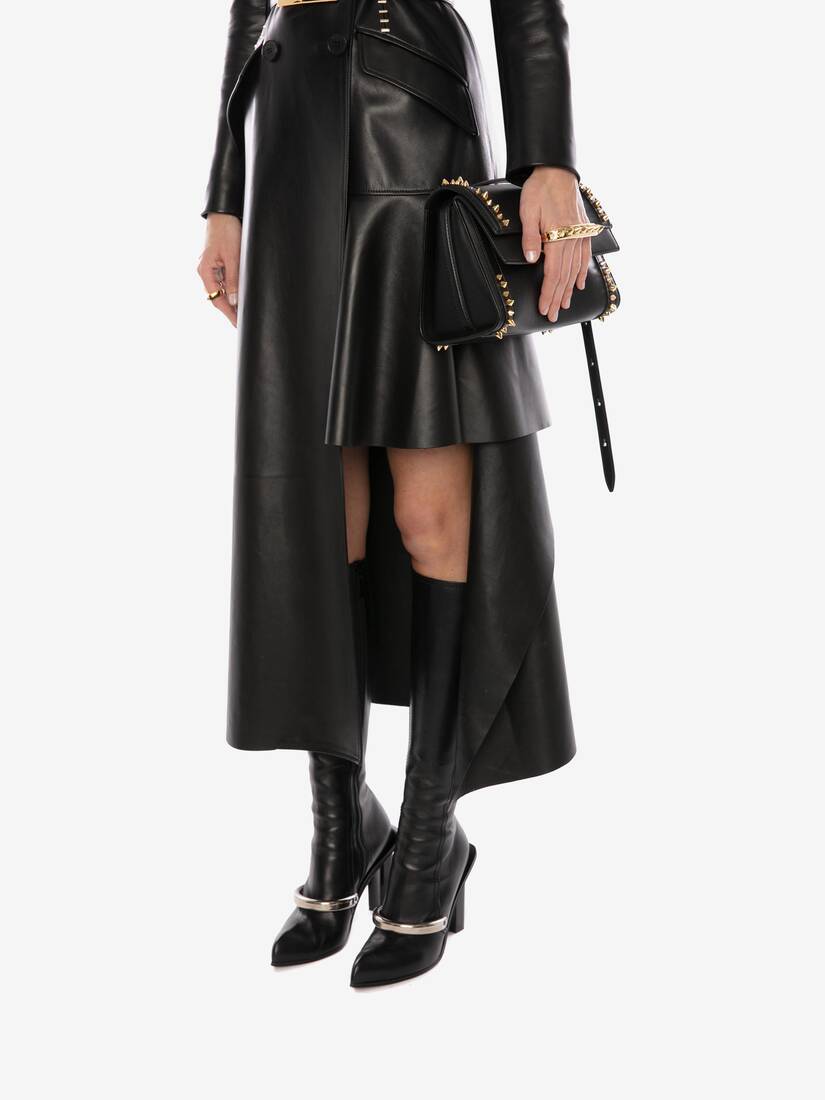 The Story in smooth black calfskin leather with gold studs and a brass organic metal handle, adorned with two studs. The metal handle features studs on the front. This bag can be worn in multiple ways: hand-held by placing your hand through the front metal handle, hand-held using the top leather handle, over the shoulder by adjusting the length of the top leather handle or across the body using the adjustable leather crossbody strap.
Material: 6197461YCBT1000
View all product details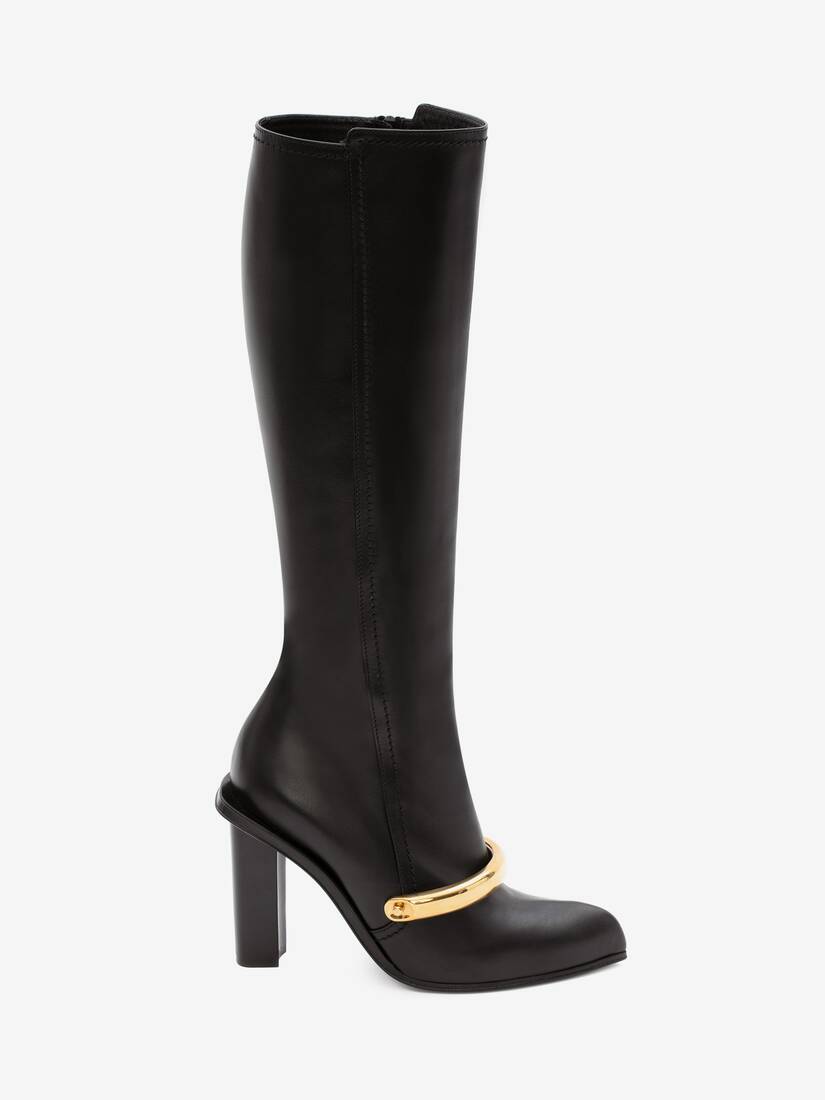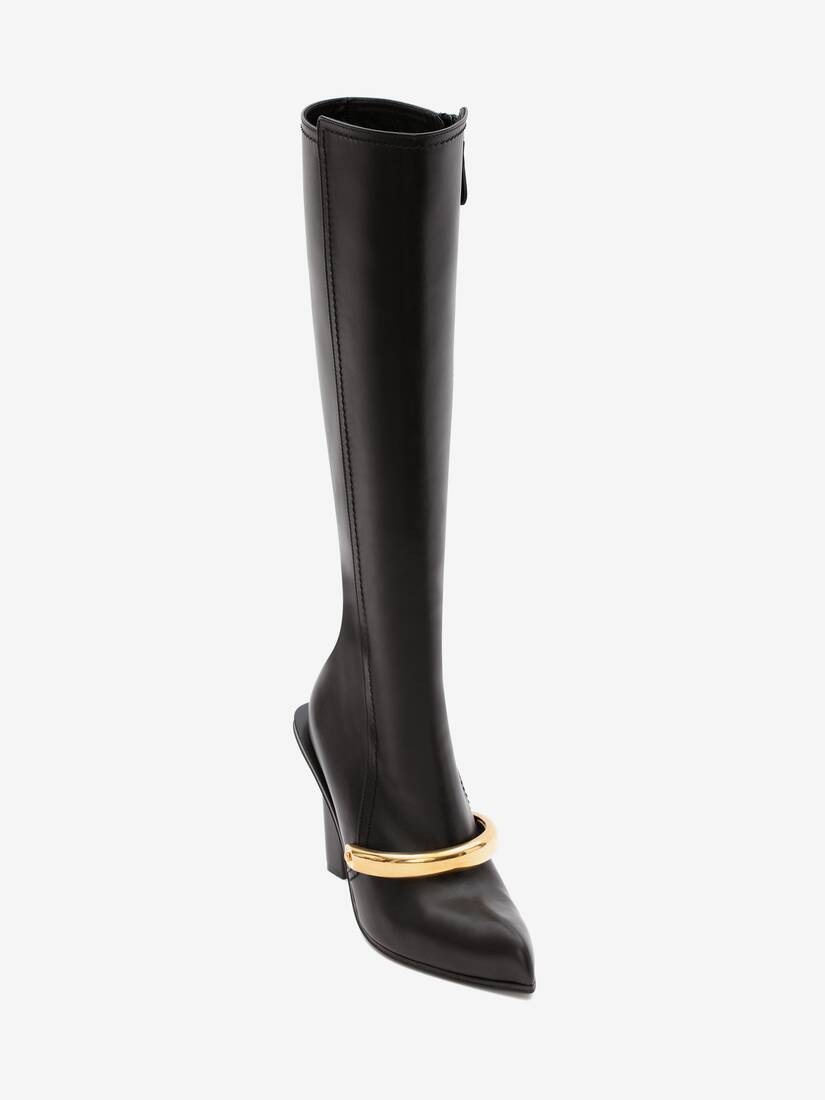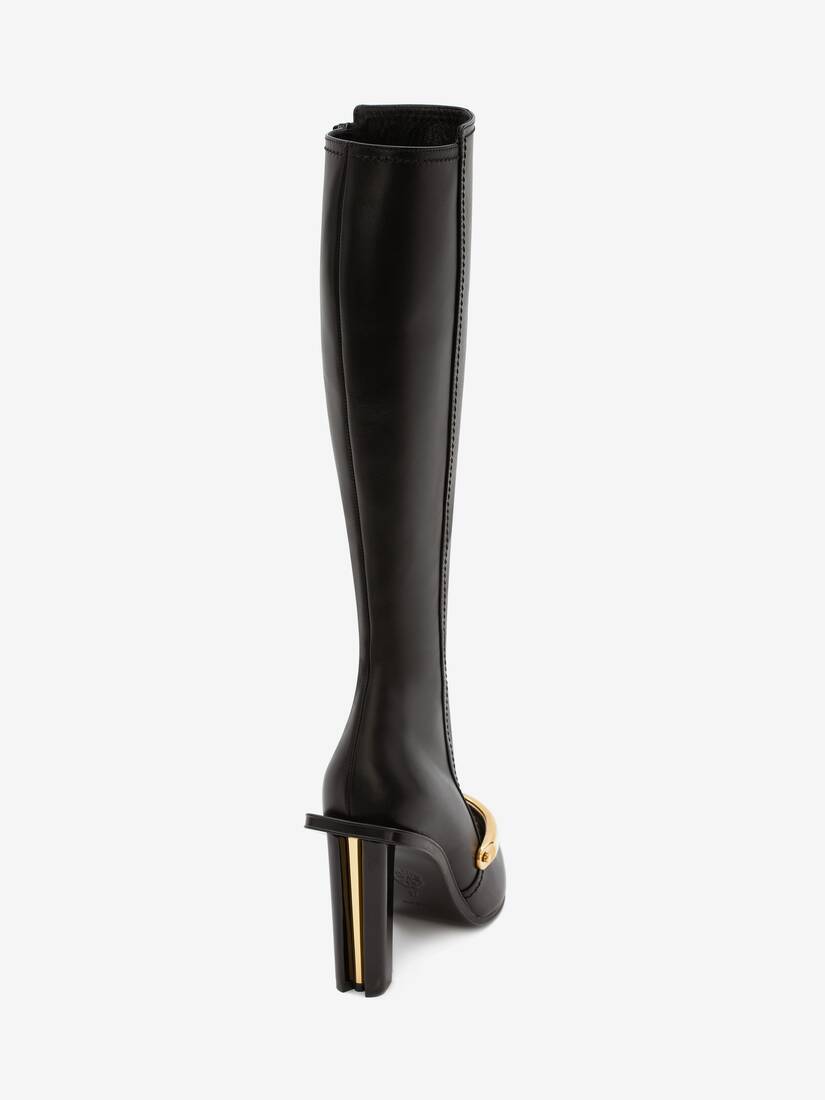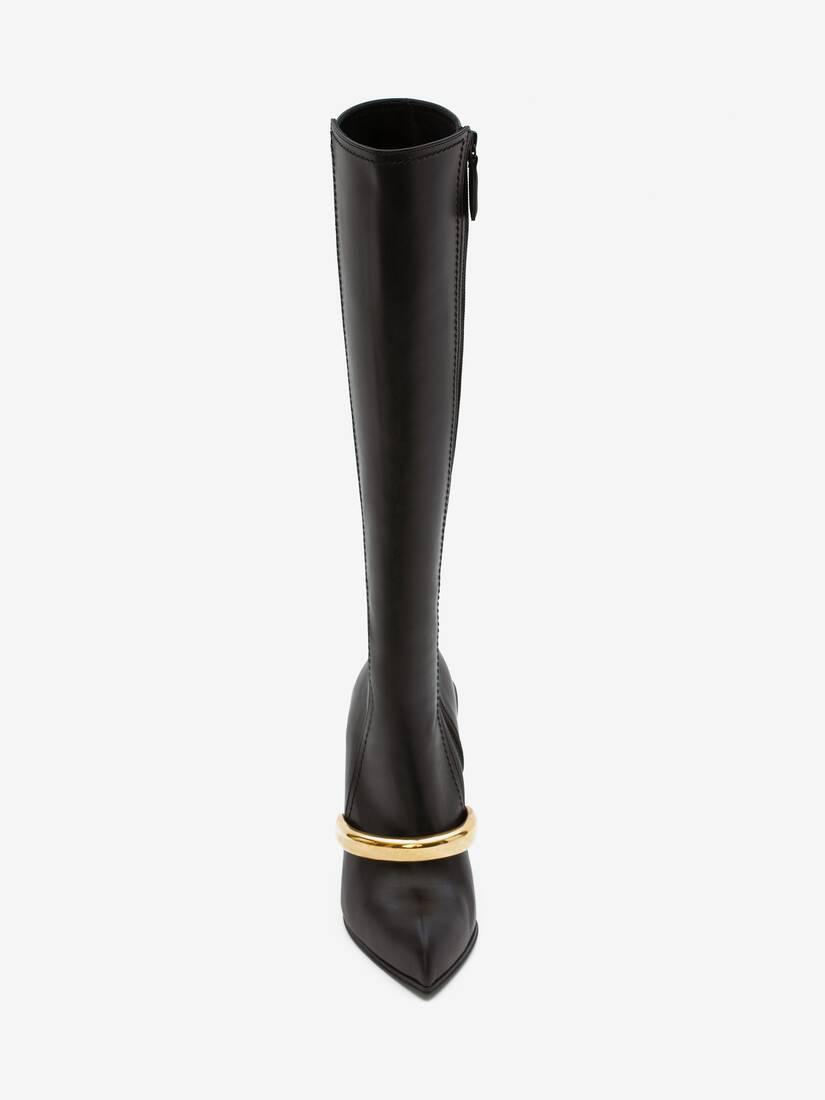 Black calfskin leather Peak Knee-High Boot featuring a gold-finished metal cuff bar. The boot has a pointy toe shape and a pin heel inserted into a chunky heel. The leather sole features a thicker welt growing wider to a square shape into the shoe counter.
Material: 633483WHWQ81088
Product code:
633483WHWQ81088
View all product details
See more looks
Look: /null
Look: /null