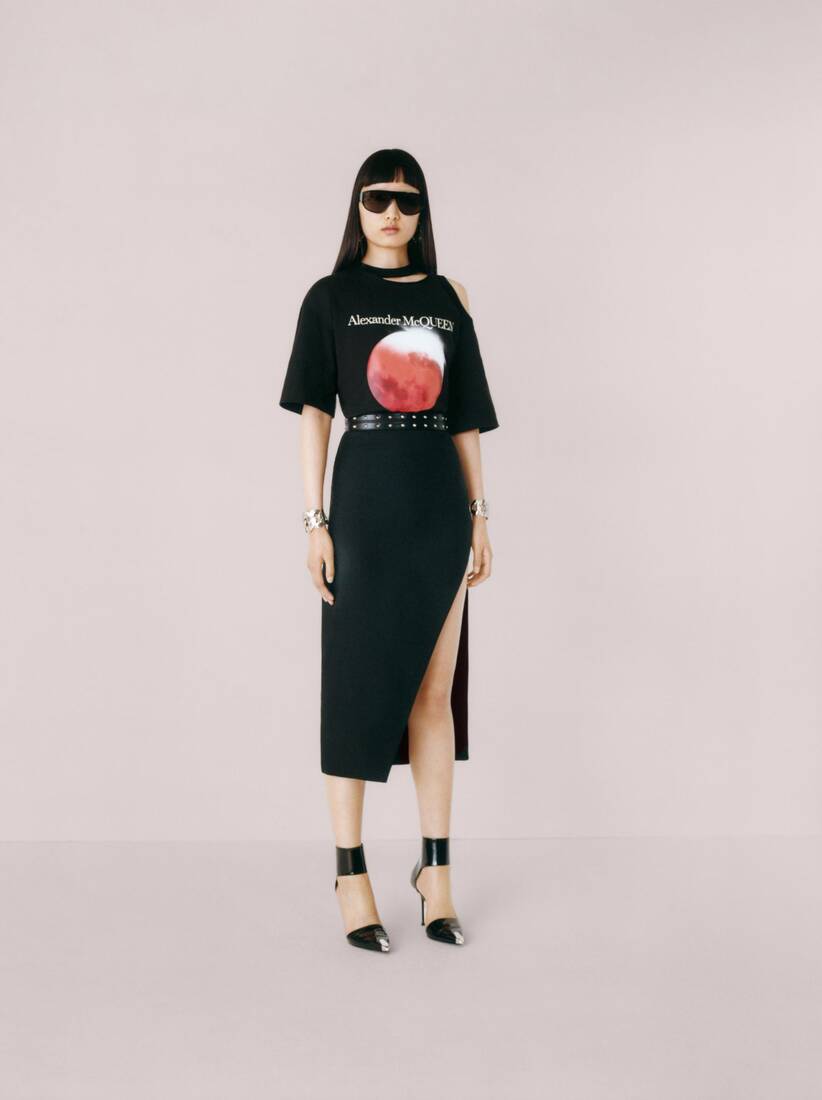 View all looks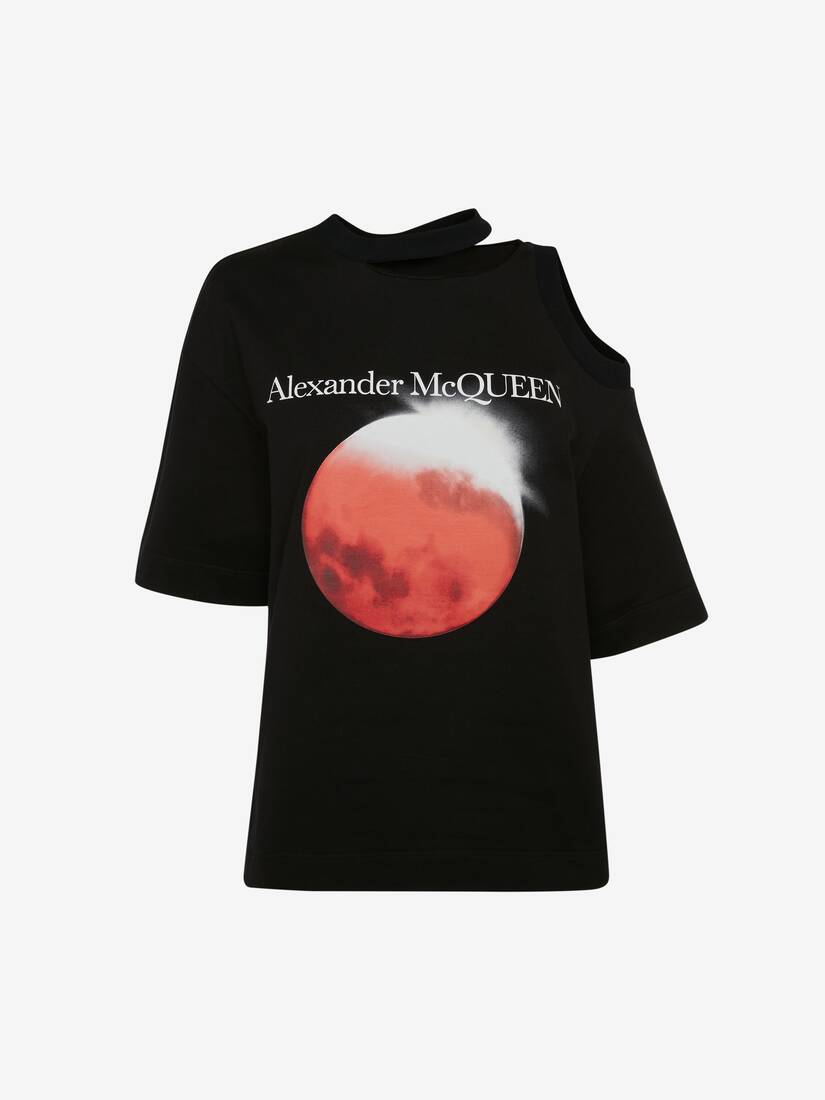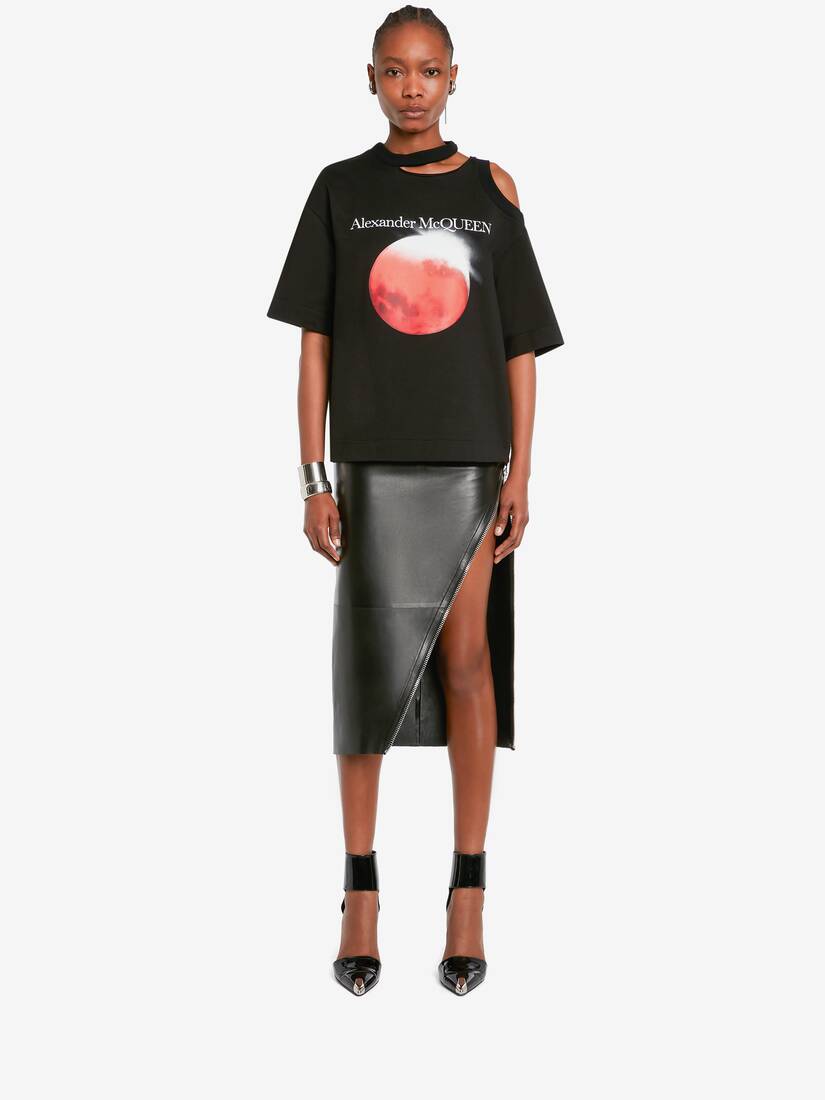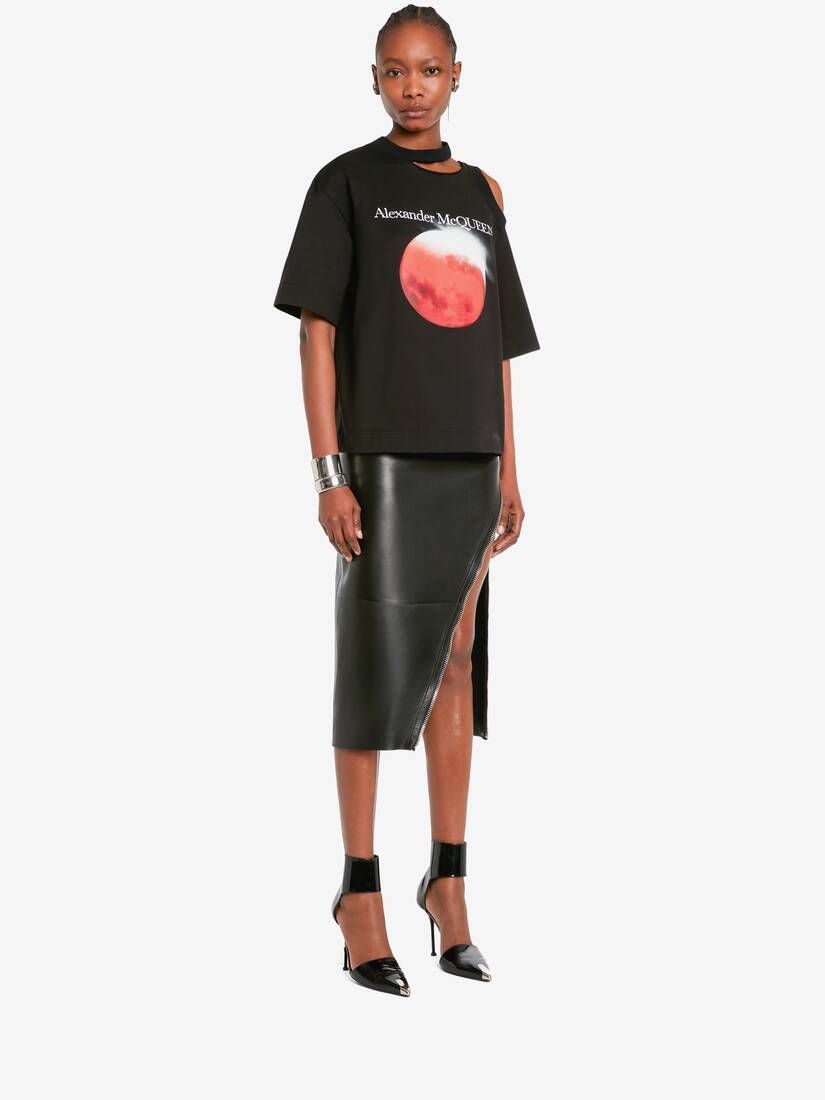 Black jersey cotton T-shirt detailed with a Red Moon print and an Alexander McQueen signature. The style features a ribbed-knit crew neck and cut-out detailing.
Material: 100% Cotton
Product code:
720984QZAG20901
View all product details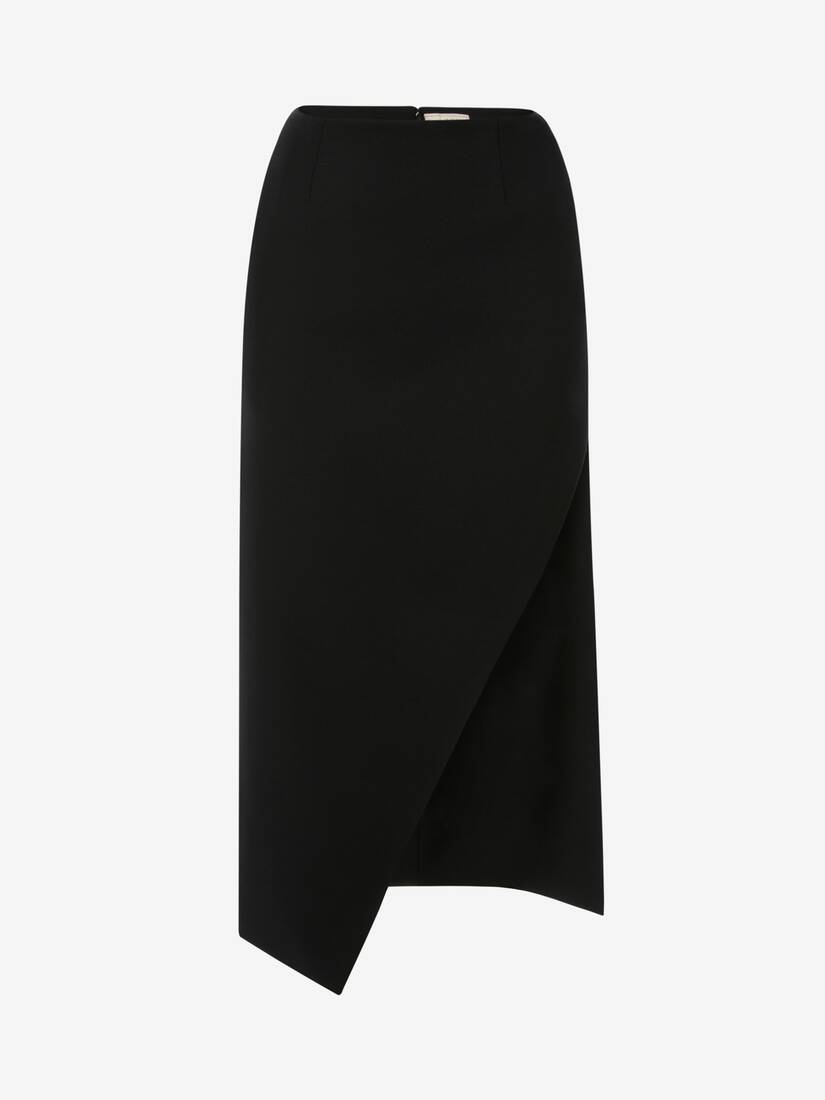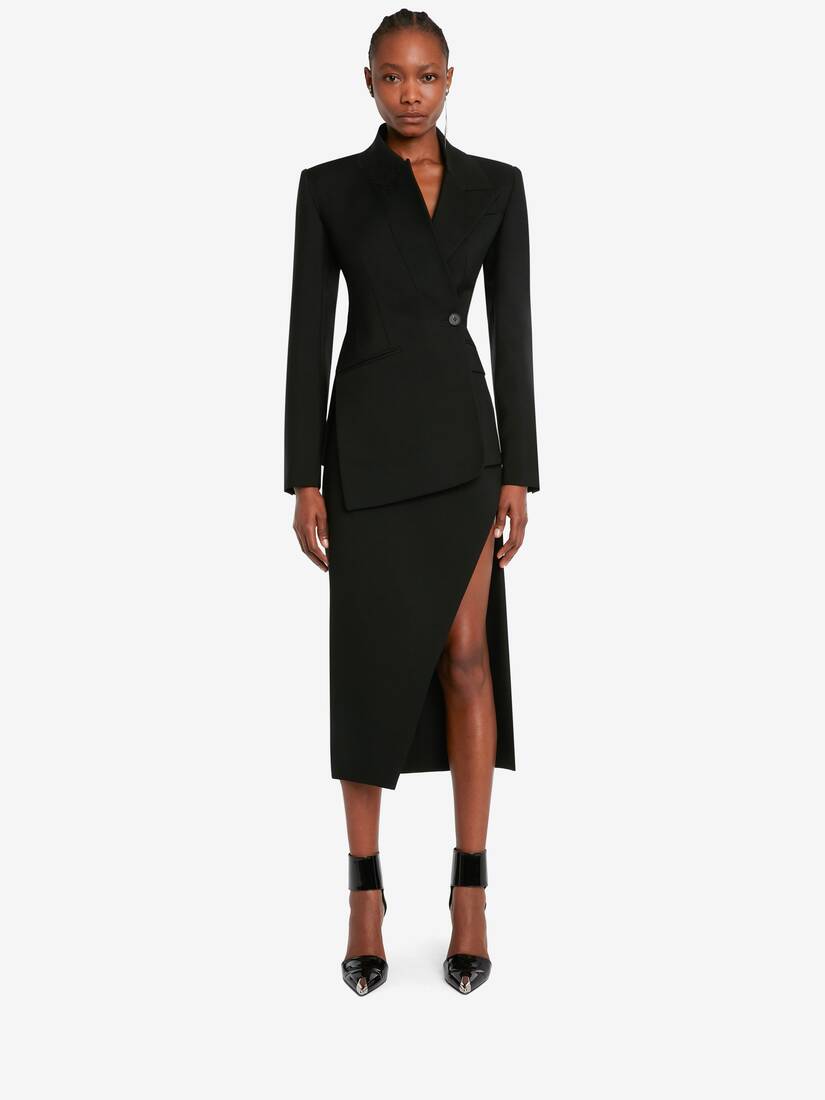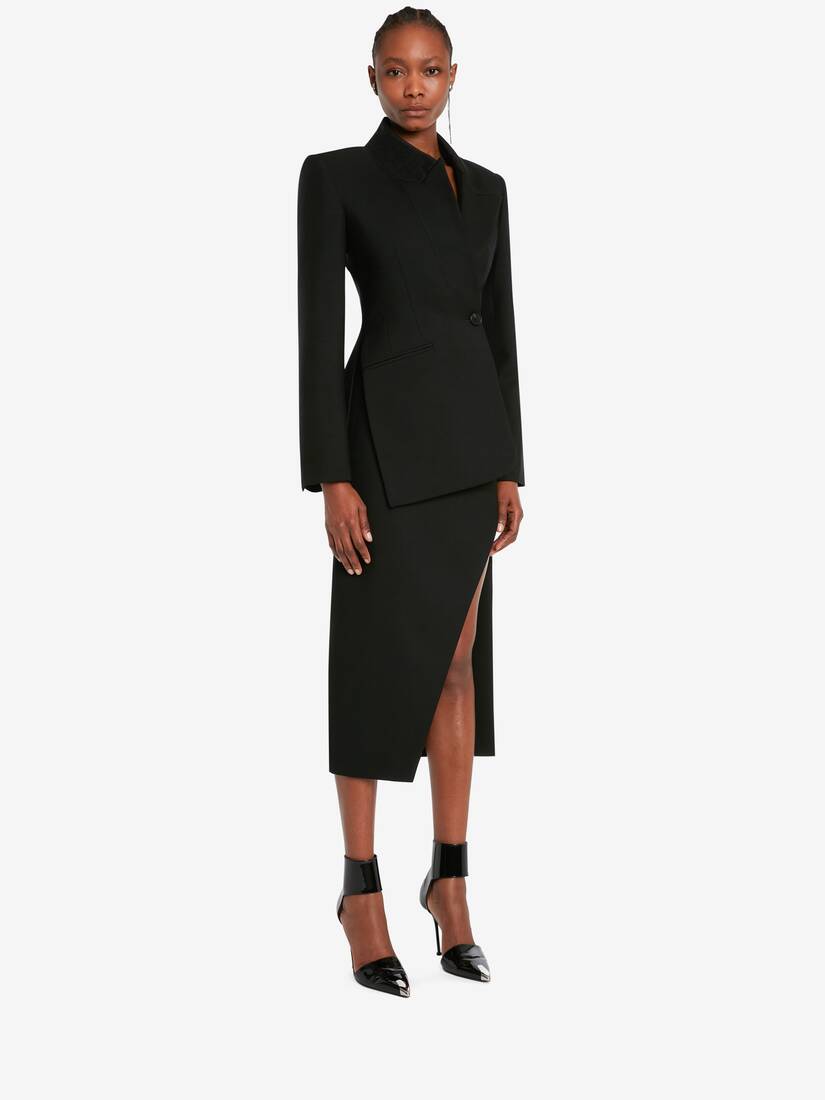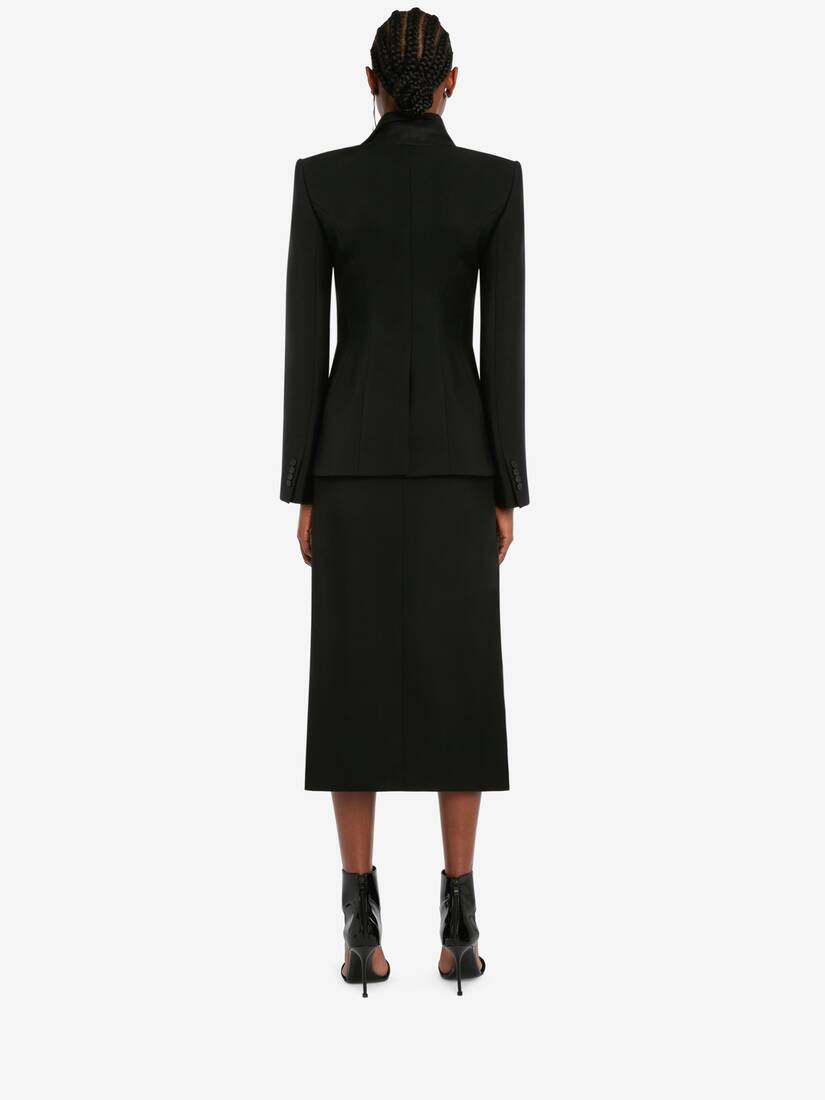 Black wool mohair pencil skirt with slashed detaillng. The skirt features front and back darts and is finished with a back zip fastening.
Material: 80% Wool, 20% Mohair
Product code:
718773QJAC71000
View all product details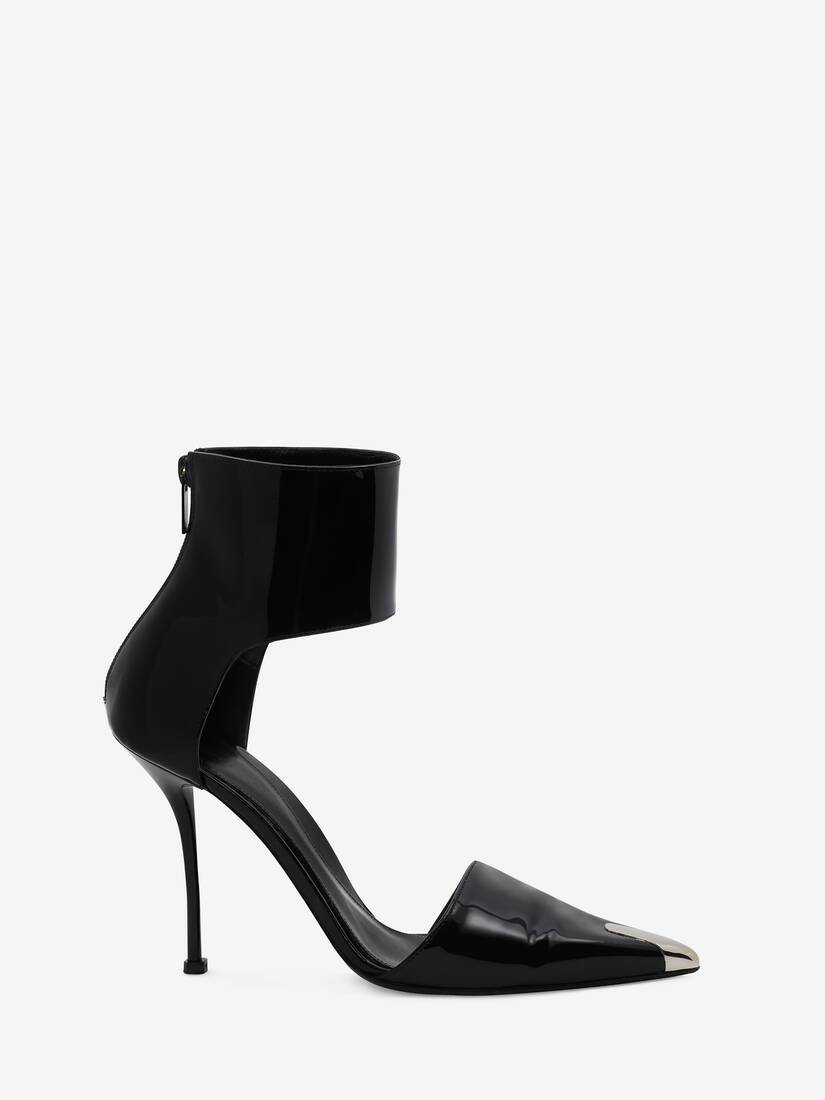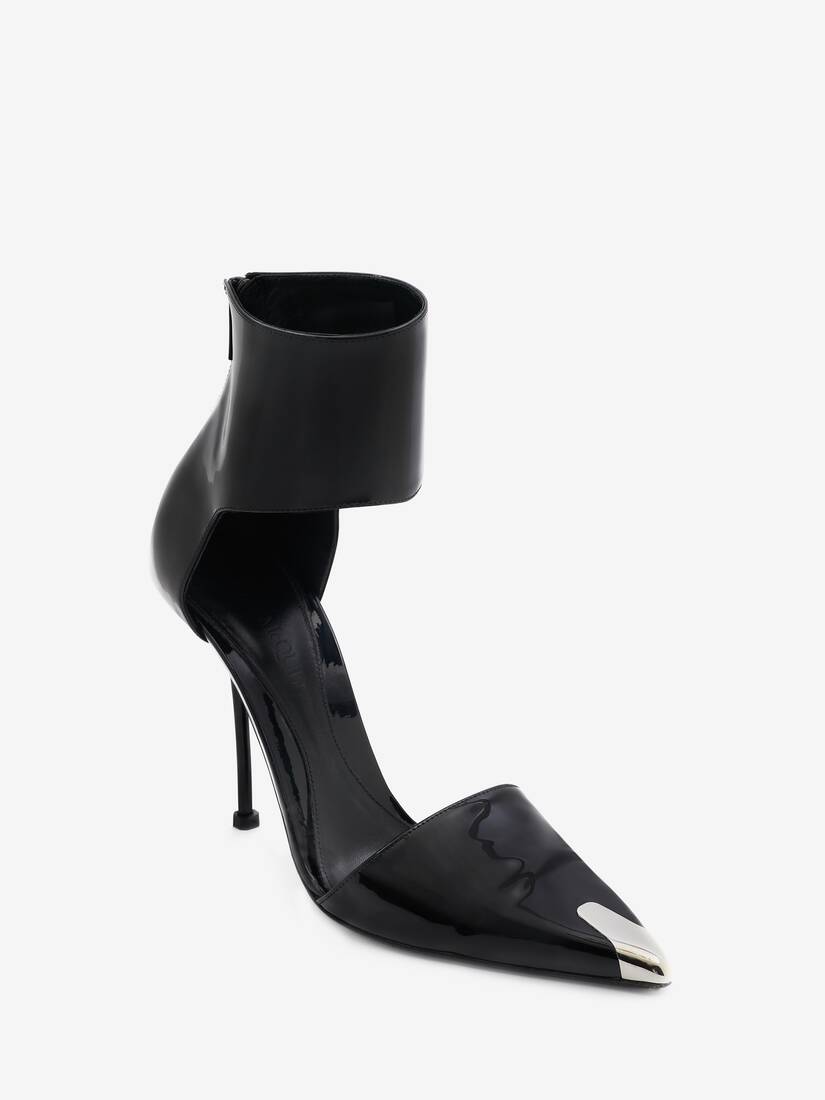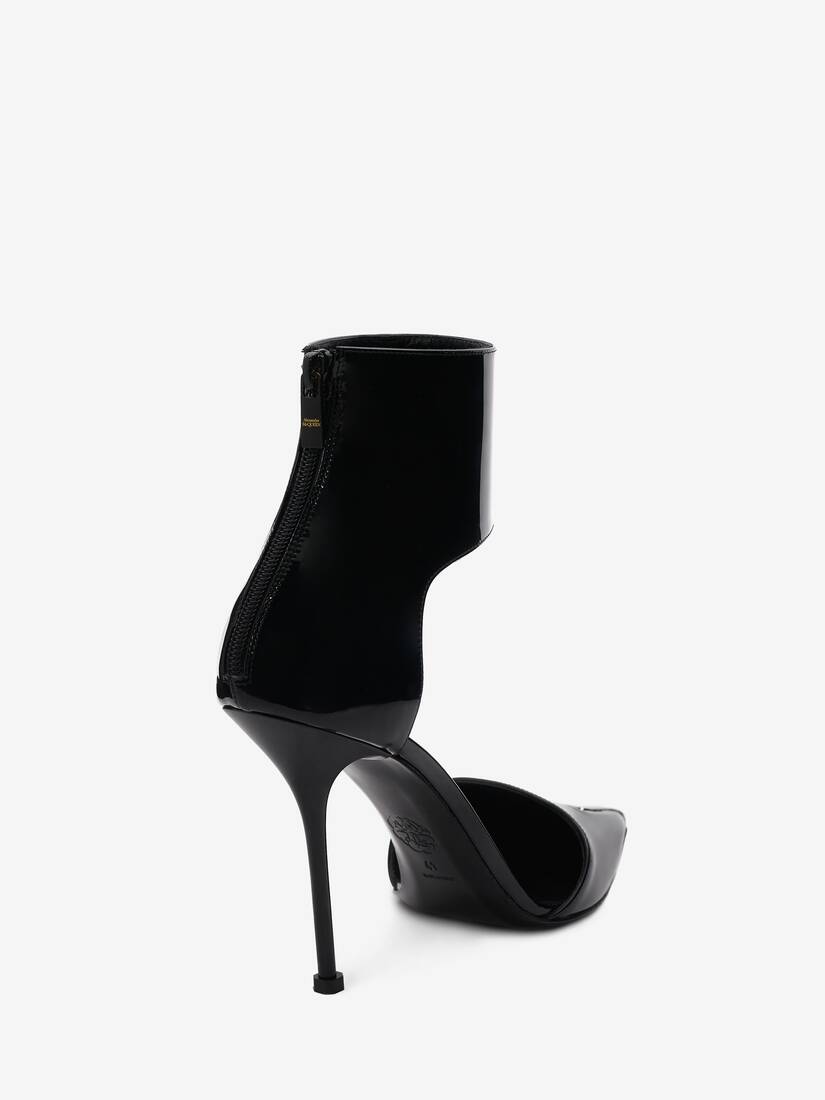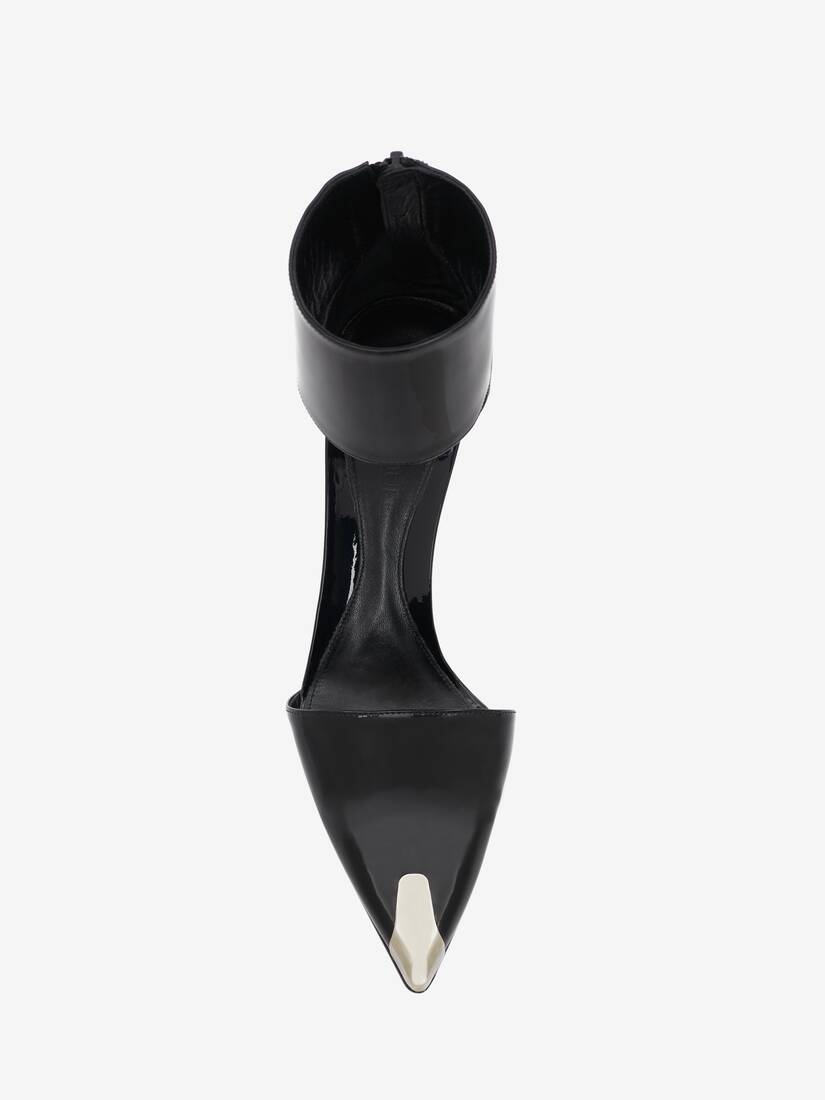 Black patent leather pump featuring a pointed toe silhouette detailed with a silver-finish punk metal toe cap. Finished with a harness-shaped ankle cuff with zip fastening, a tonal sole and a stiletto heel.
Material: 100% Calf leather
Product code:
718859WHJUM1081
View all product details
See more looks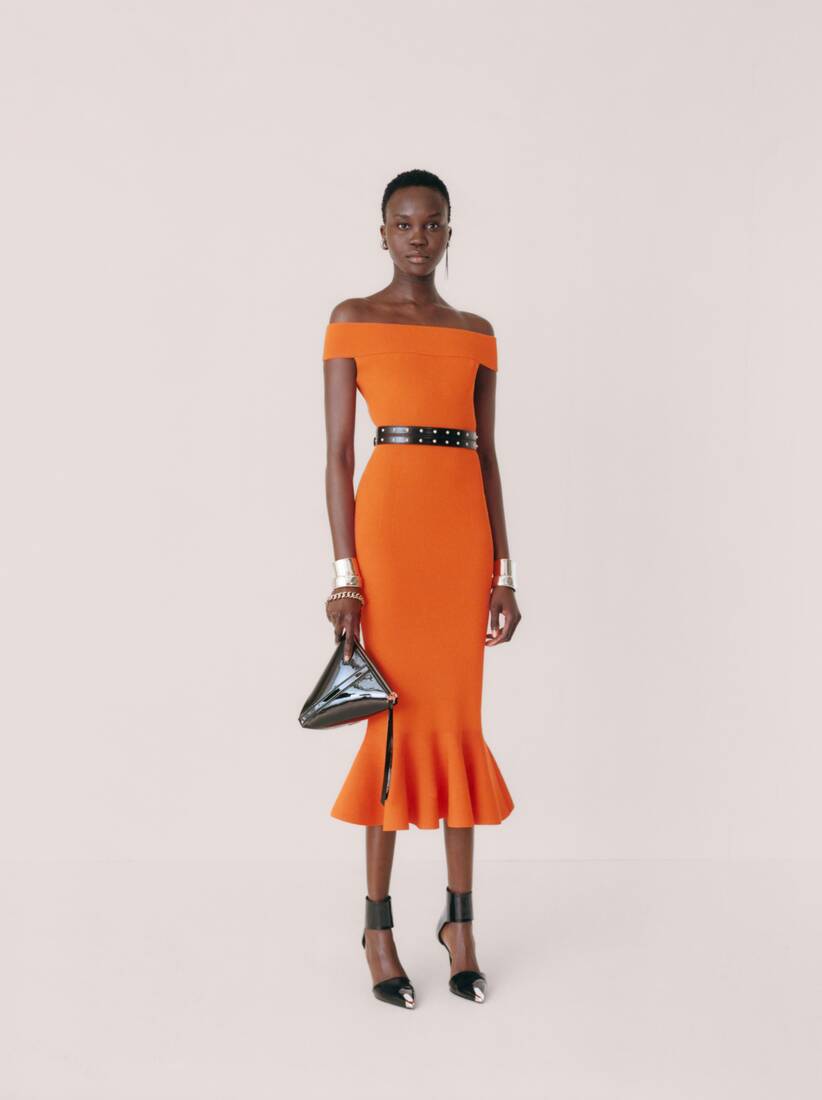 Look: 12/ 30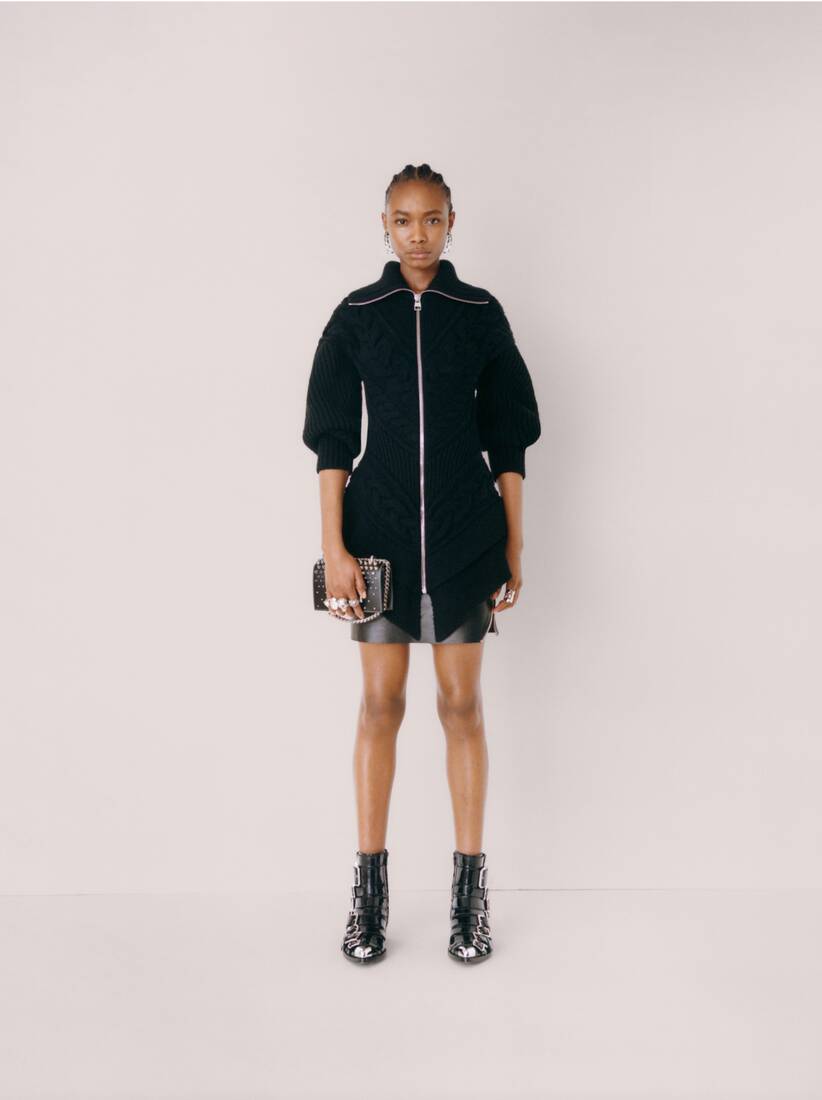 Look: 14/ 30