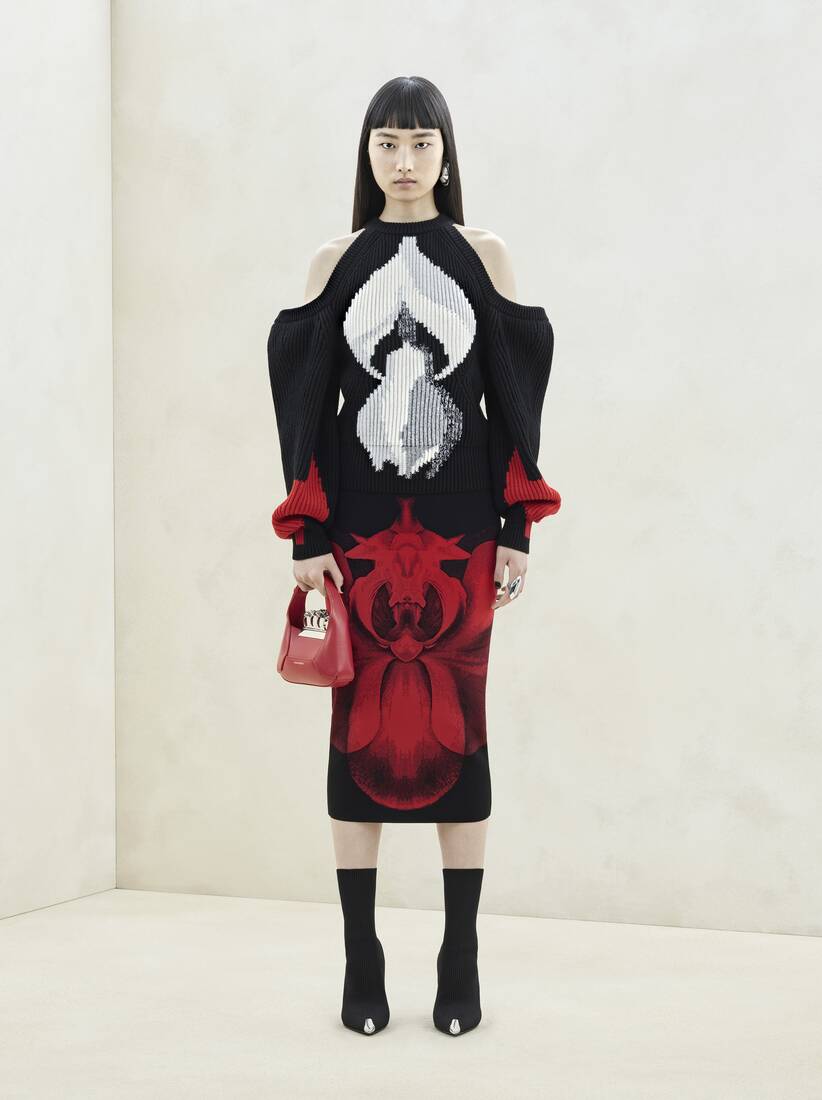 View all looks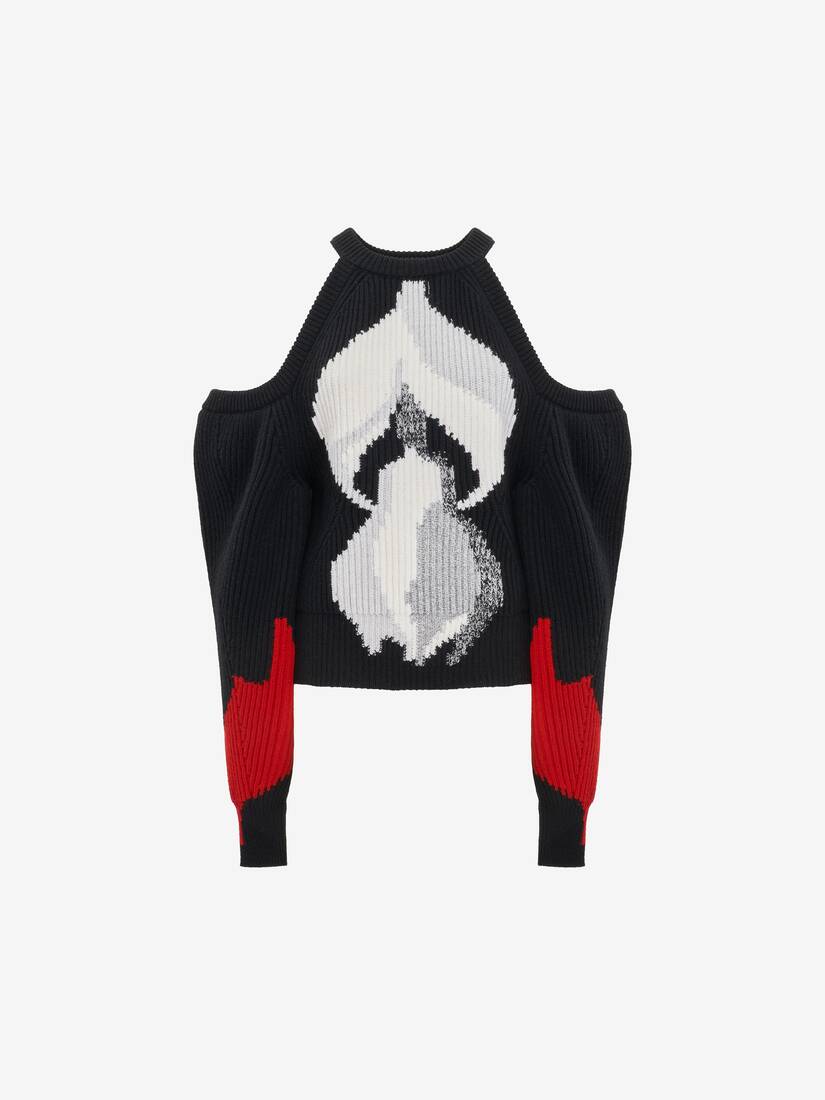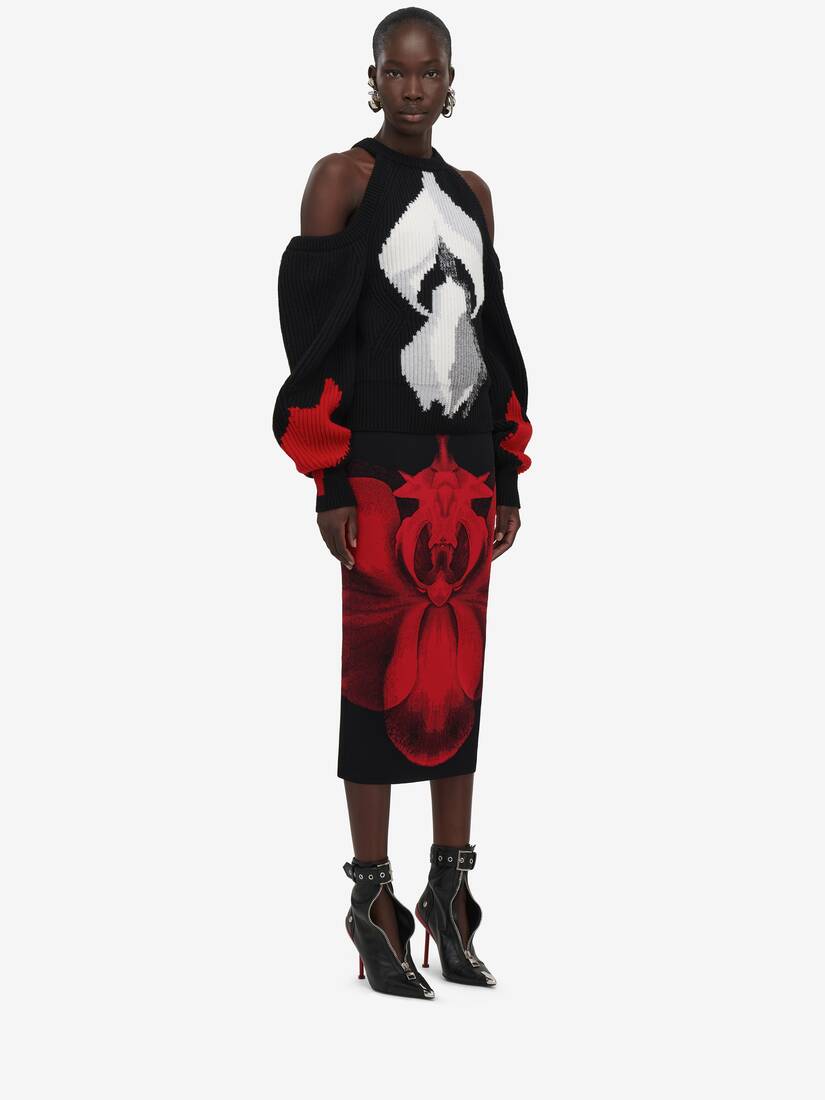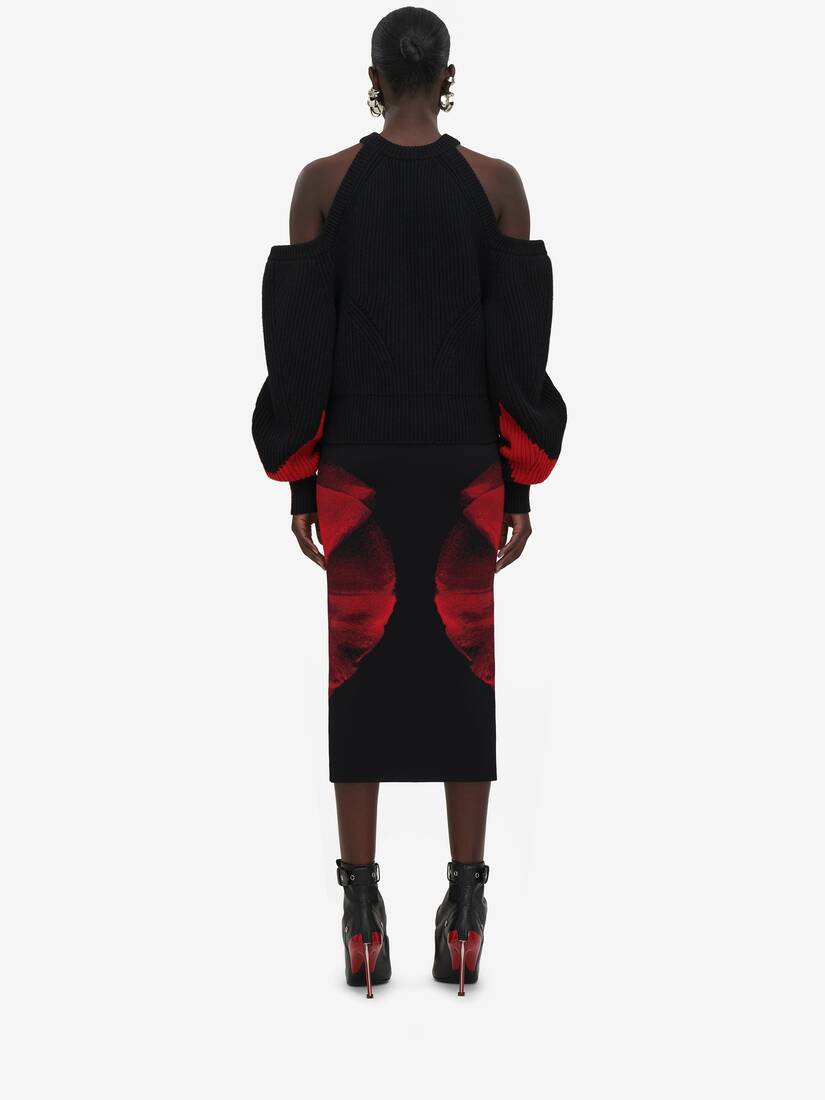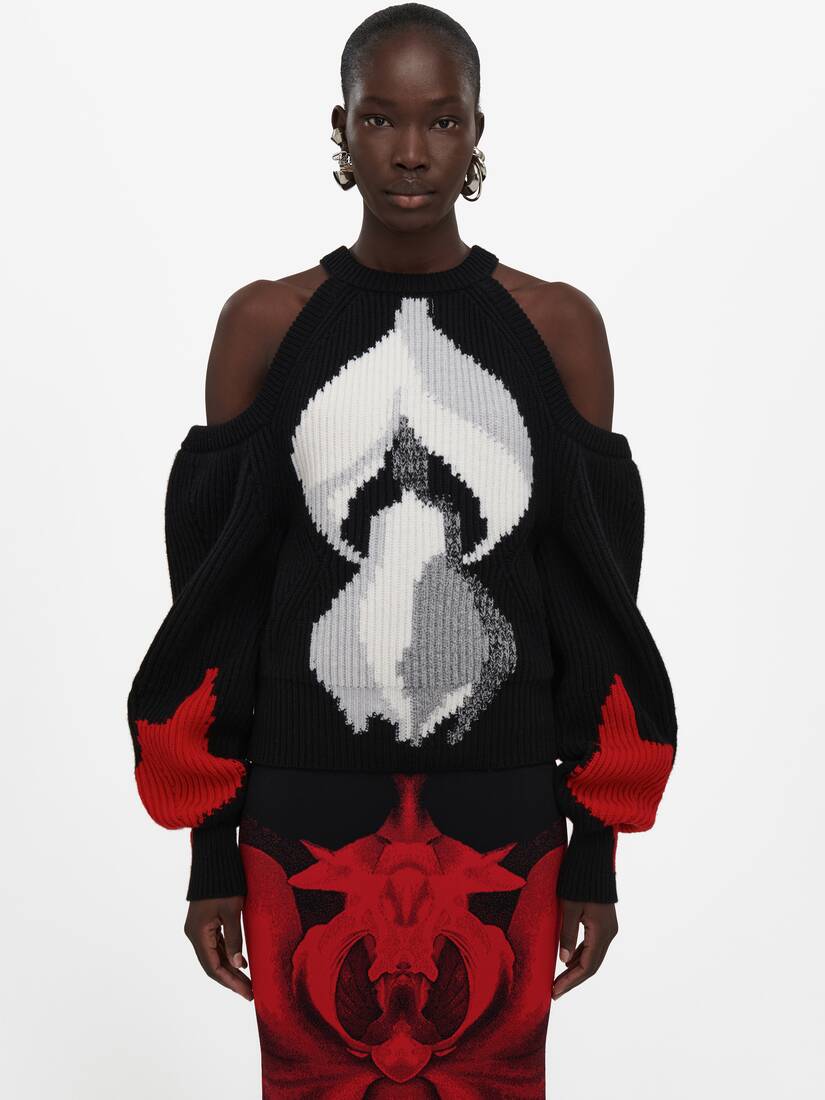 Slashed dropped shoulder jumper in black, red and grey wool and cashmere. The jumper features an upside-down Orchid intarsia on the chest and contrasting intarsia detailing on the sleeves.
Material: 90% Wolle, 10% Cashmere
Product code:
768794Q1A7D1179
View all product details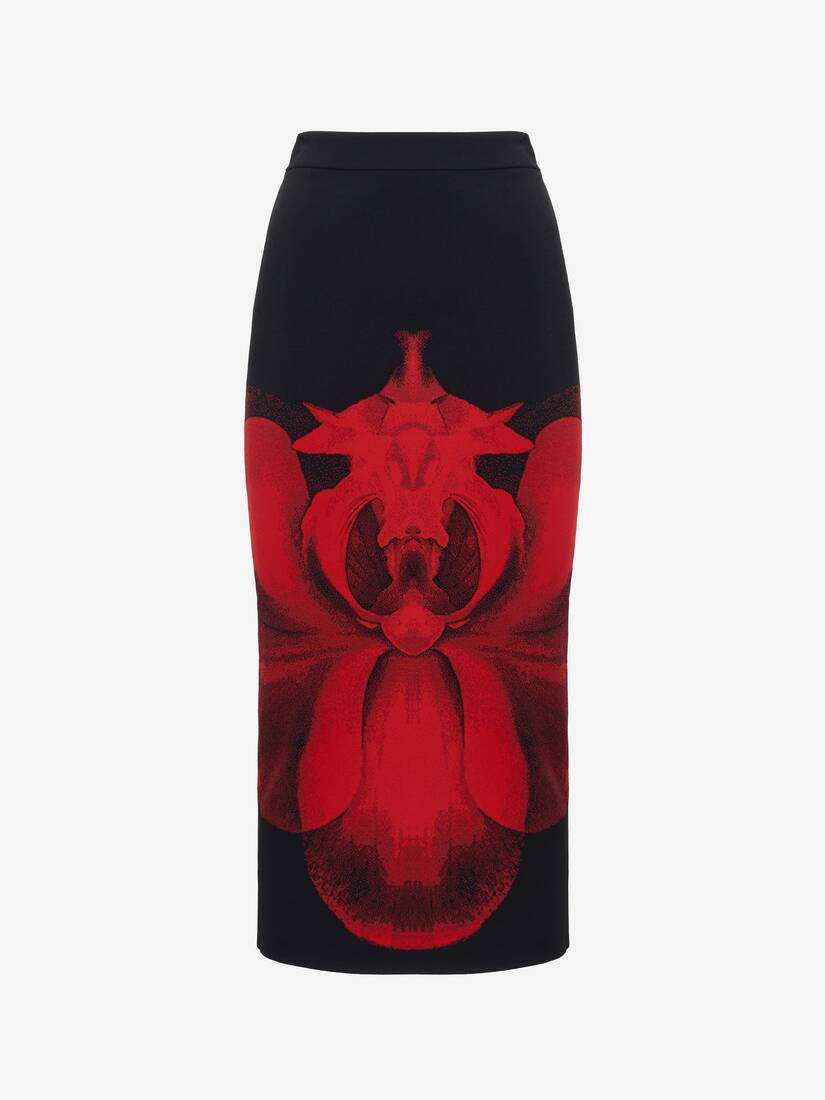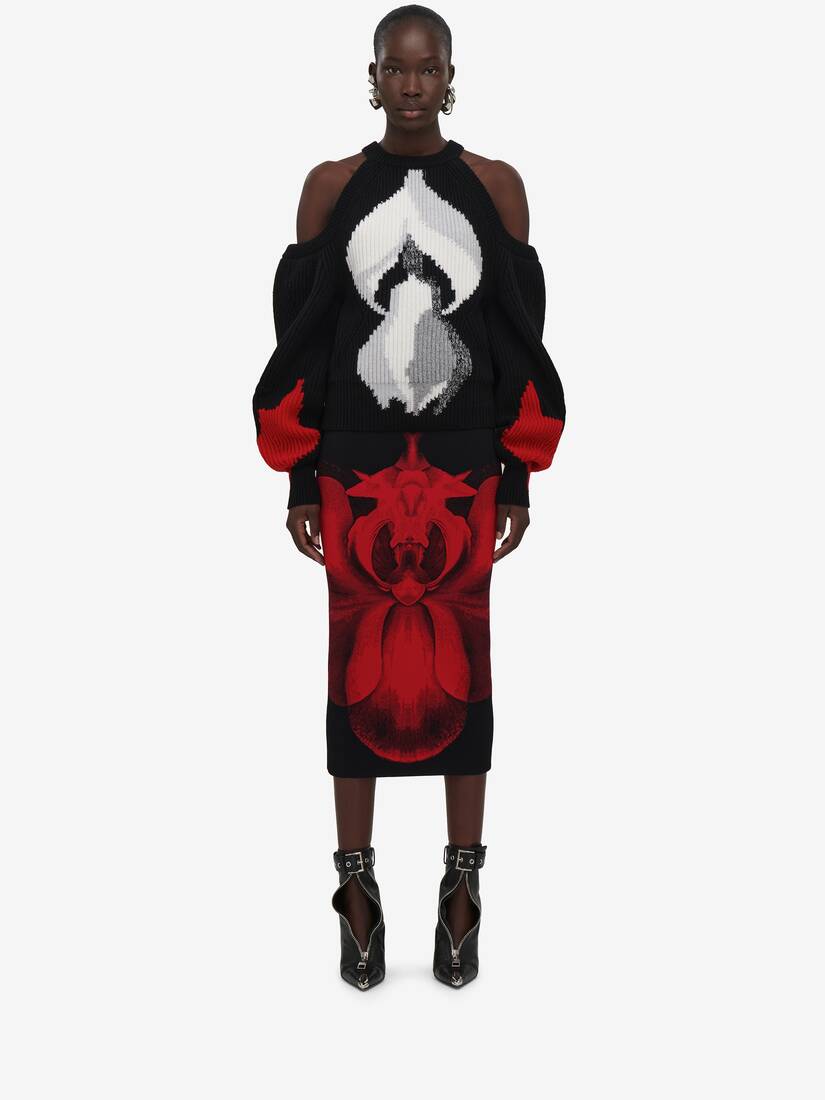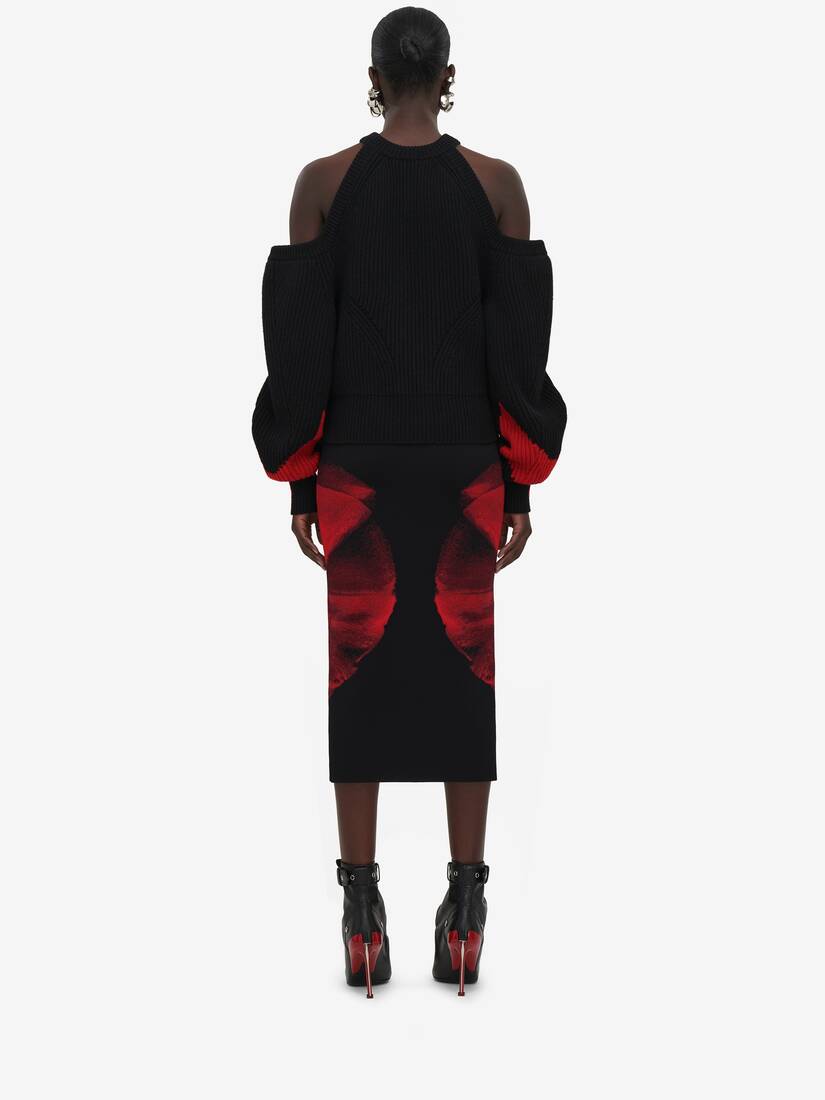 Black pencil skirt detailed with a red Ethereal Orchid jacquard. The skirt features a high waist and is finished with a side zip fastening.
Material: 81% Viscose, 15% Polyester, 3% Polyamid, 1% Elastan
Product code:
768826Q1A7J1023
View all product details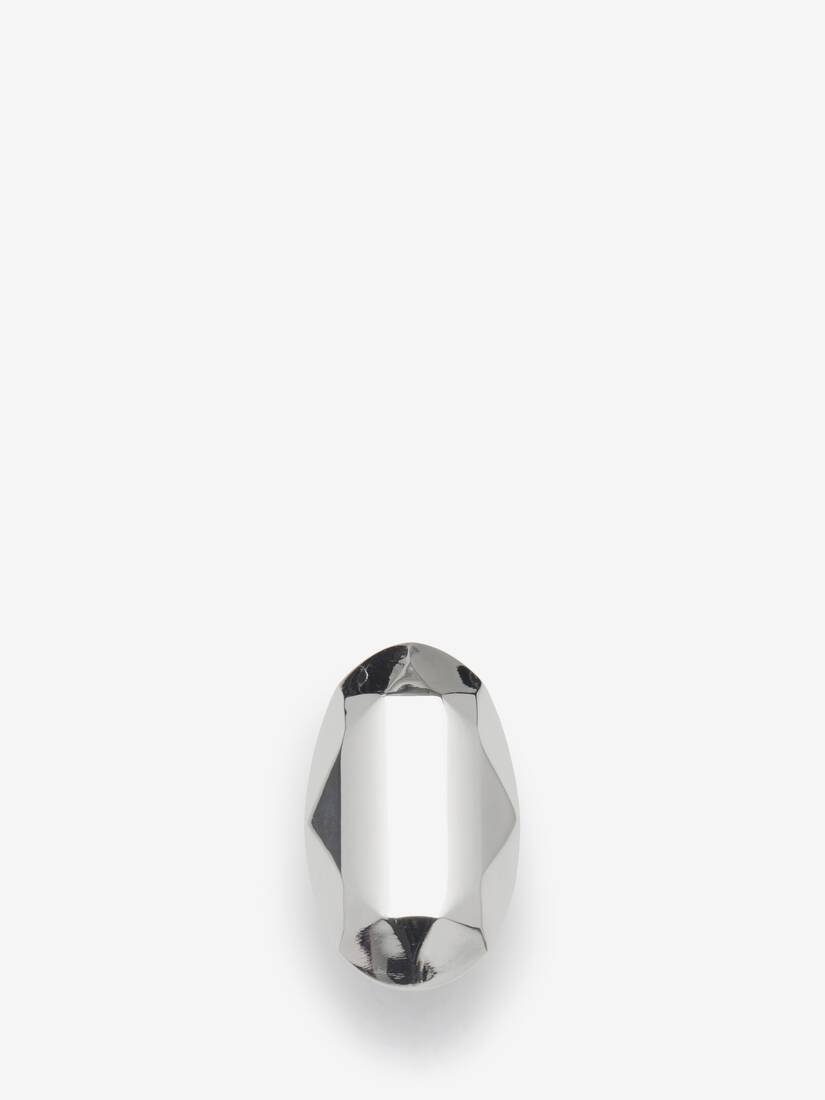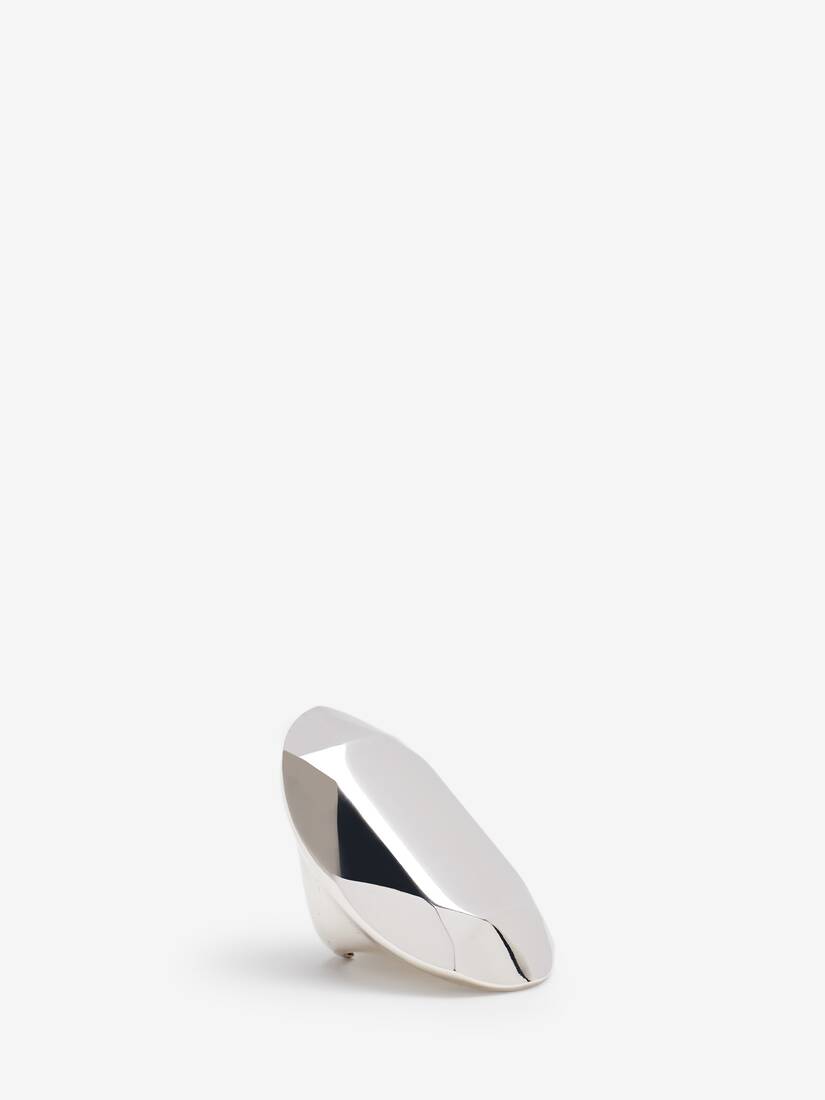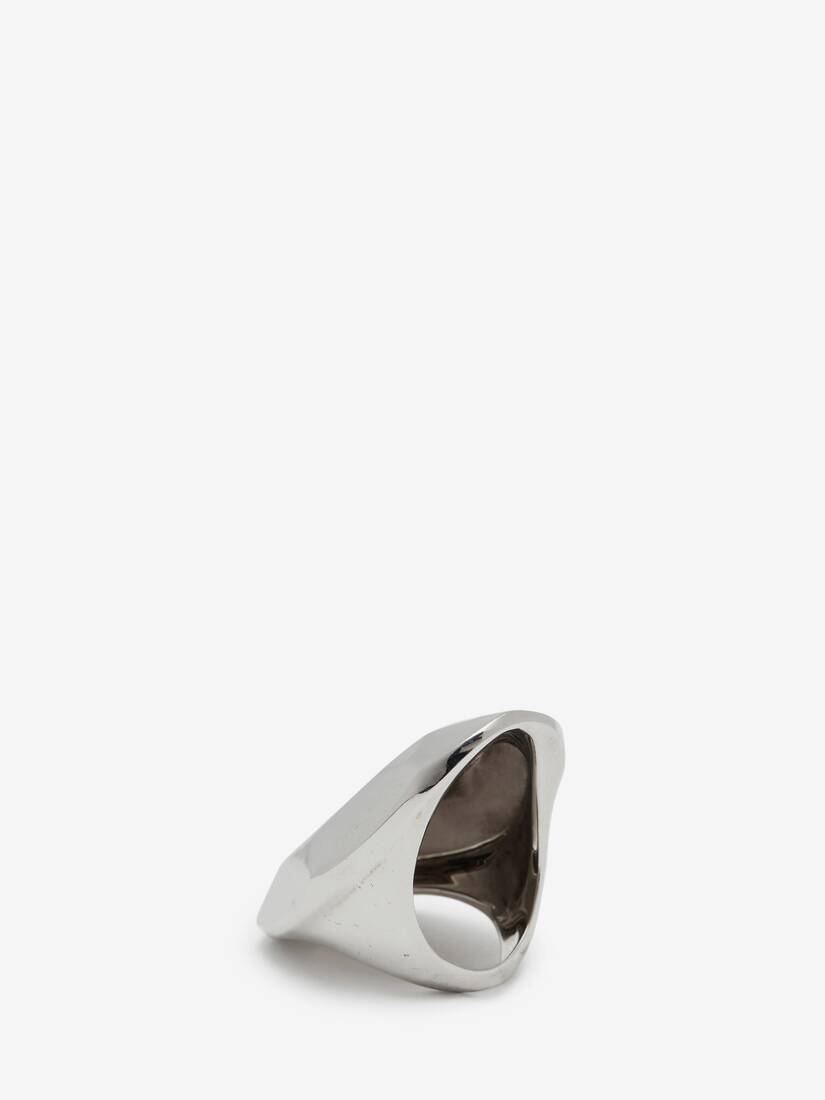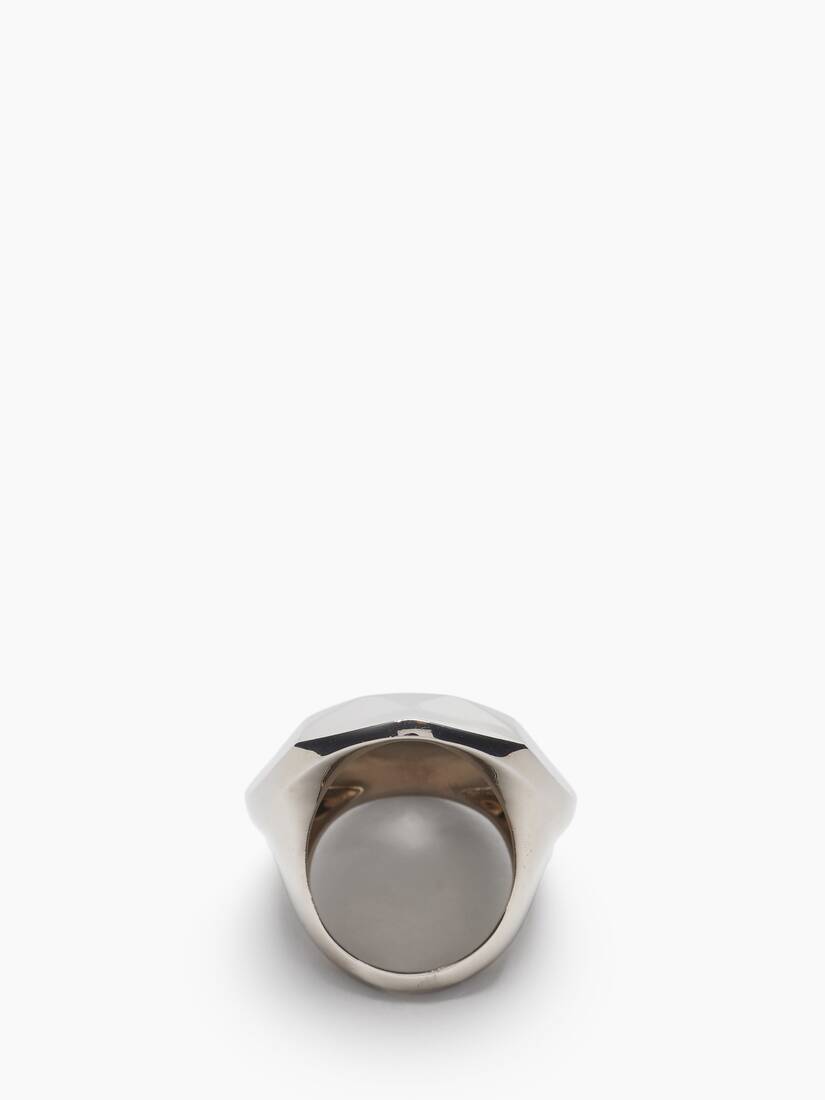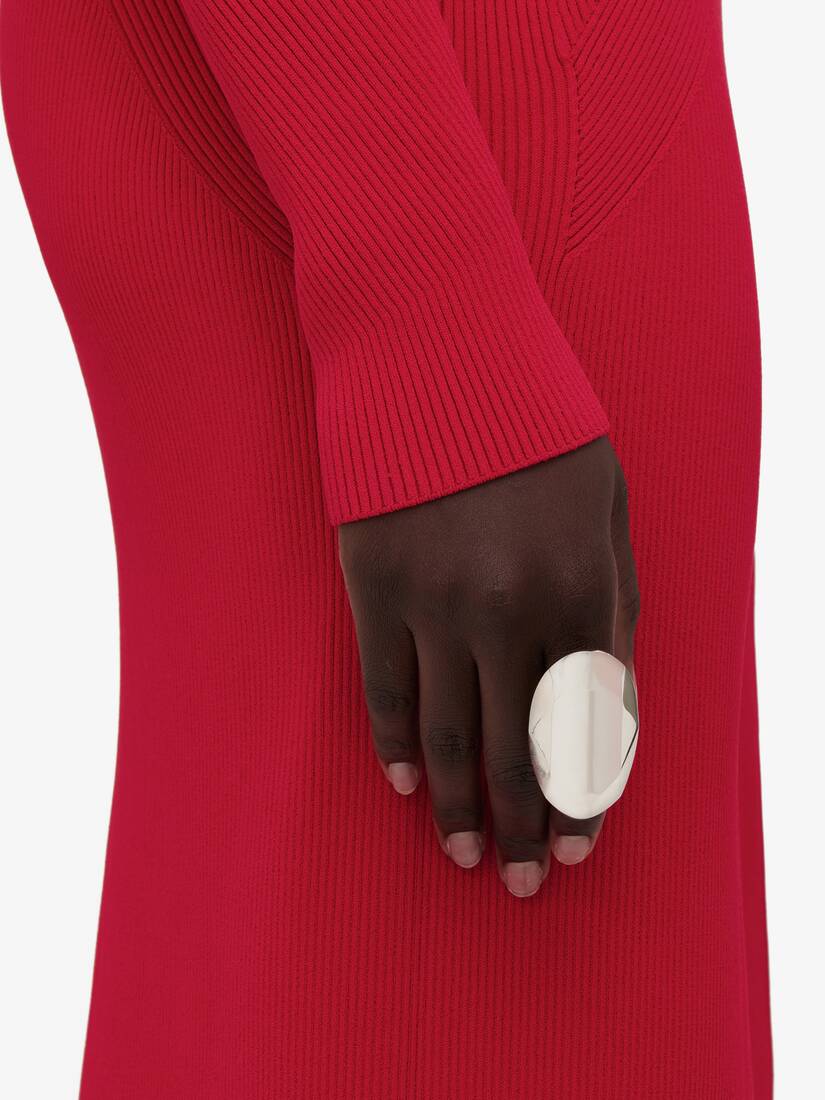 Antique silver-finished Elongated Faceted ring. Inspired by the faceted stone that sits on top the house's iconic Knuckle and featuring a highly polished mirrored surface. Eco brass hardware.
Material: 100% Brass
Product code:
767993J160Y0446
View all product details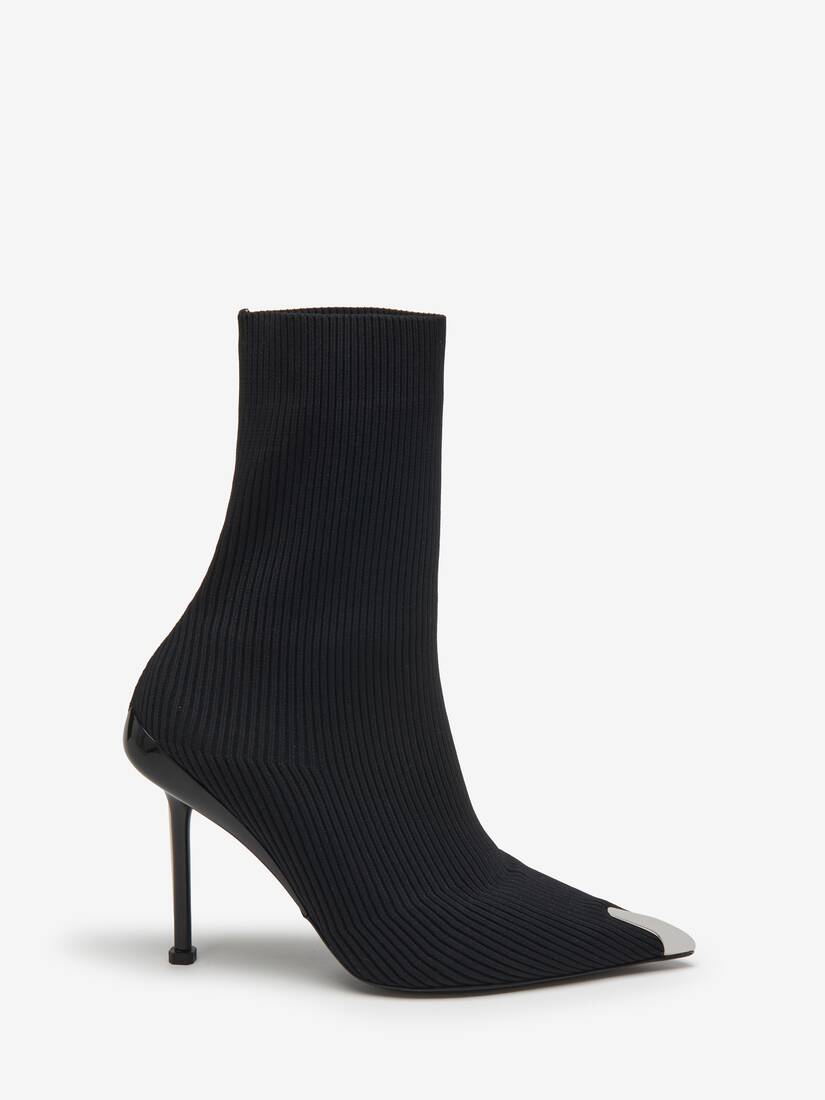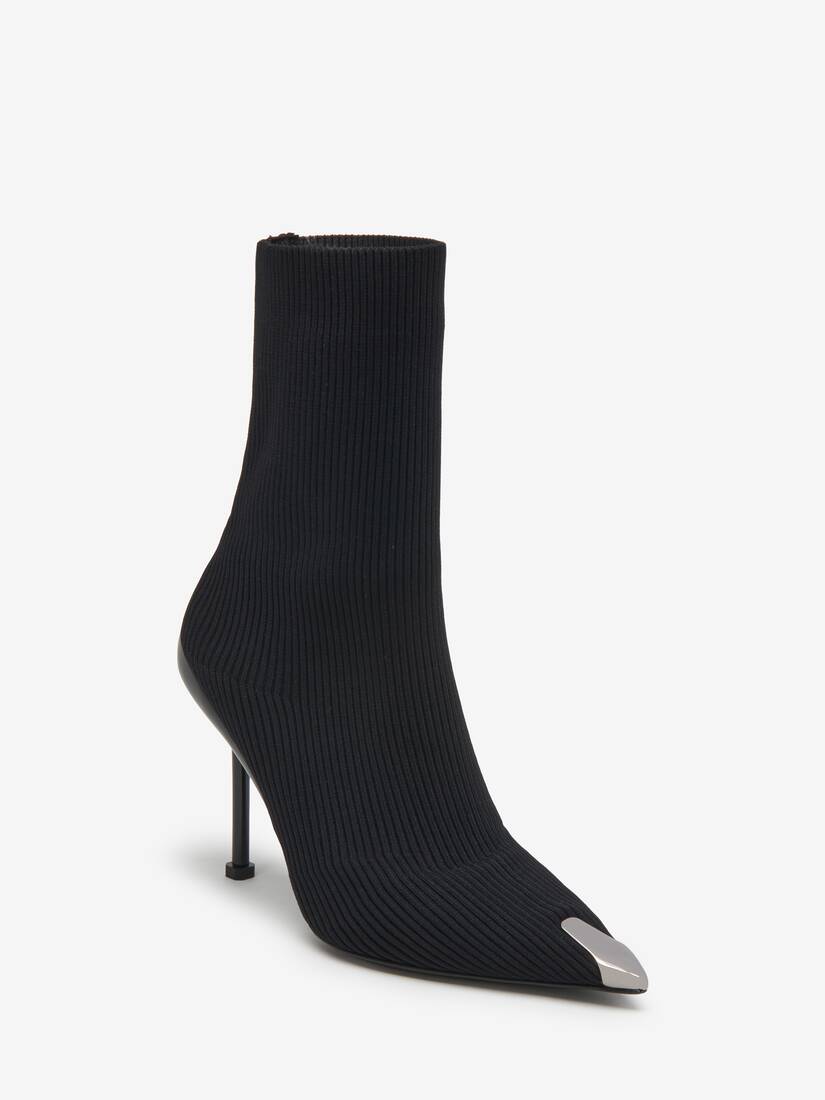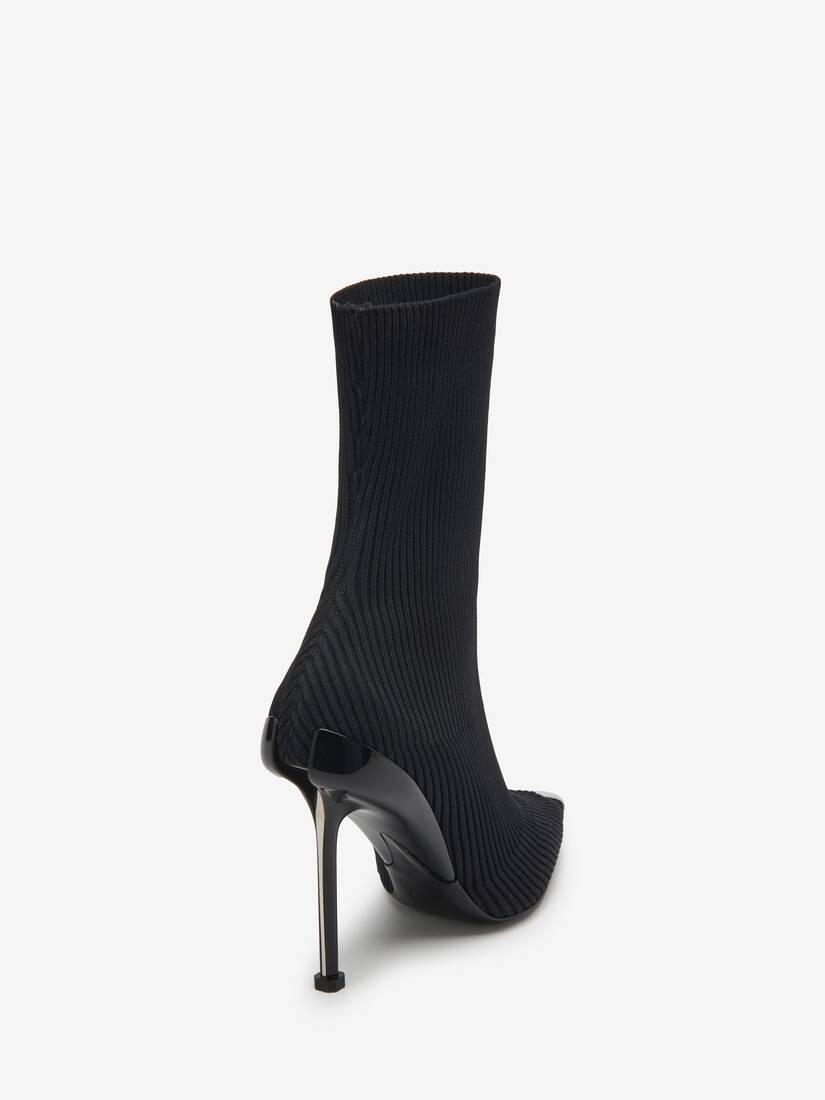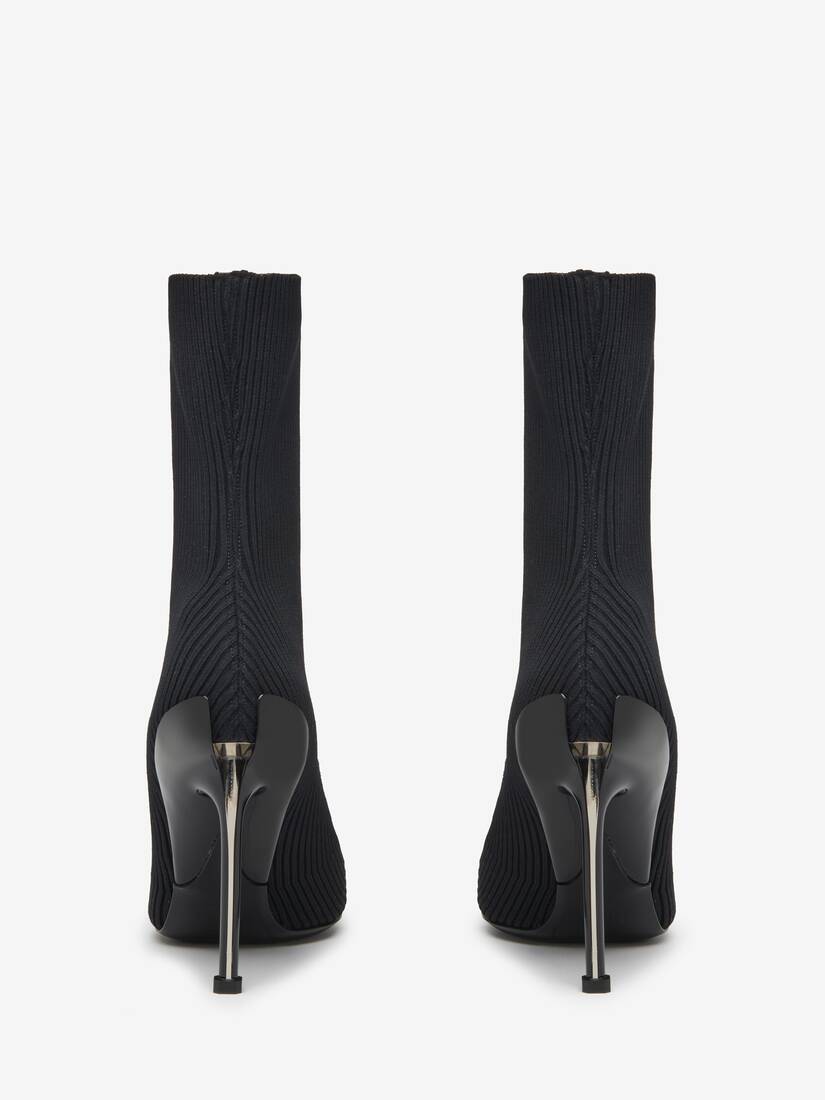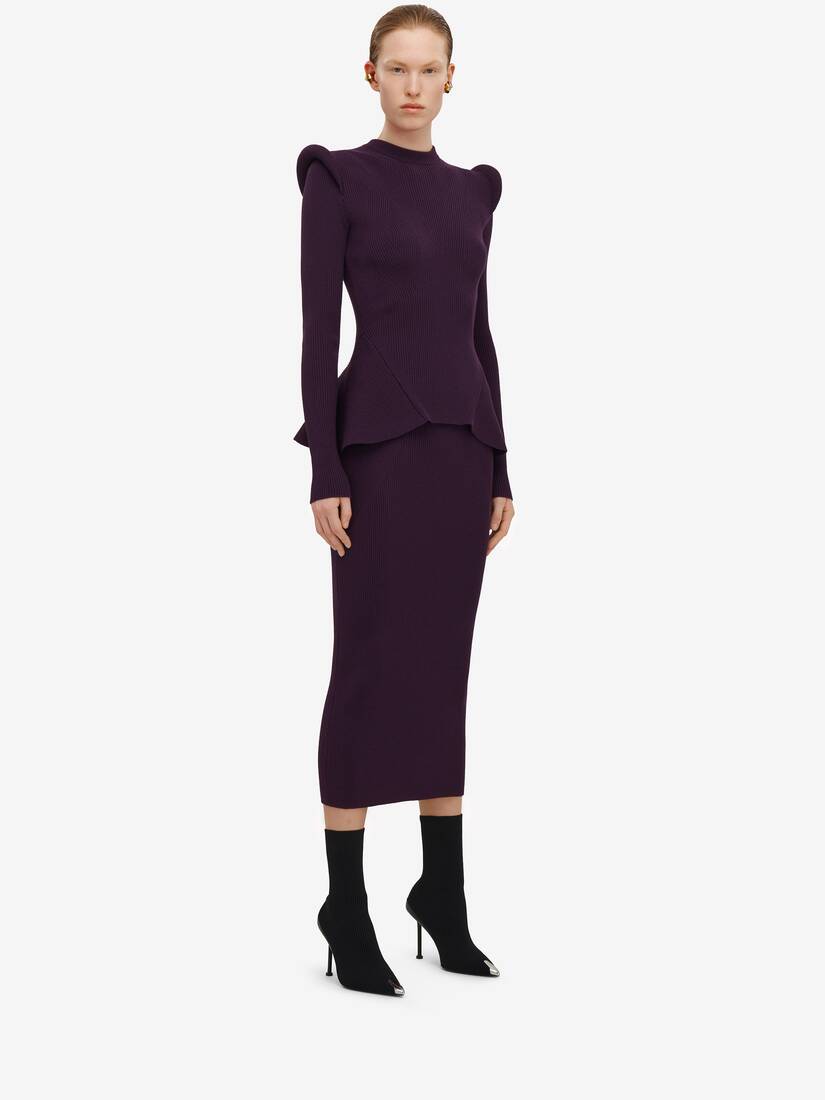 Black rib-knit ankle boot featuring a silver-tone metal punk toe cap. The boot is finished with a tonal lacquered slashed heel with an exposed silver-tone spine.
Material: 94% Polyamid, 6% Elastan
Product code:
768095W4X811081
View all product details
See more looks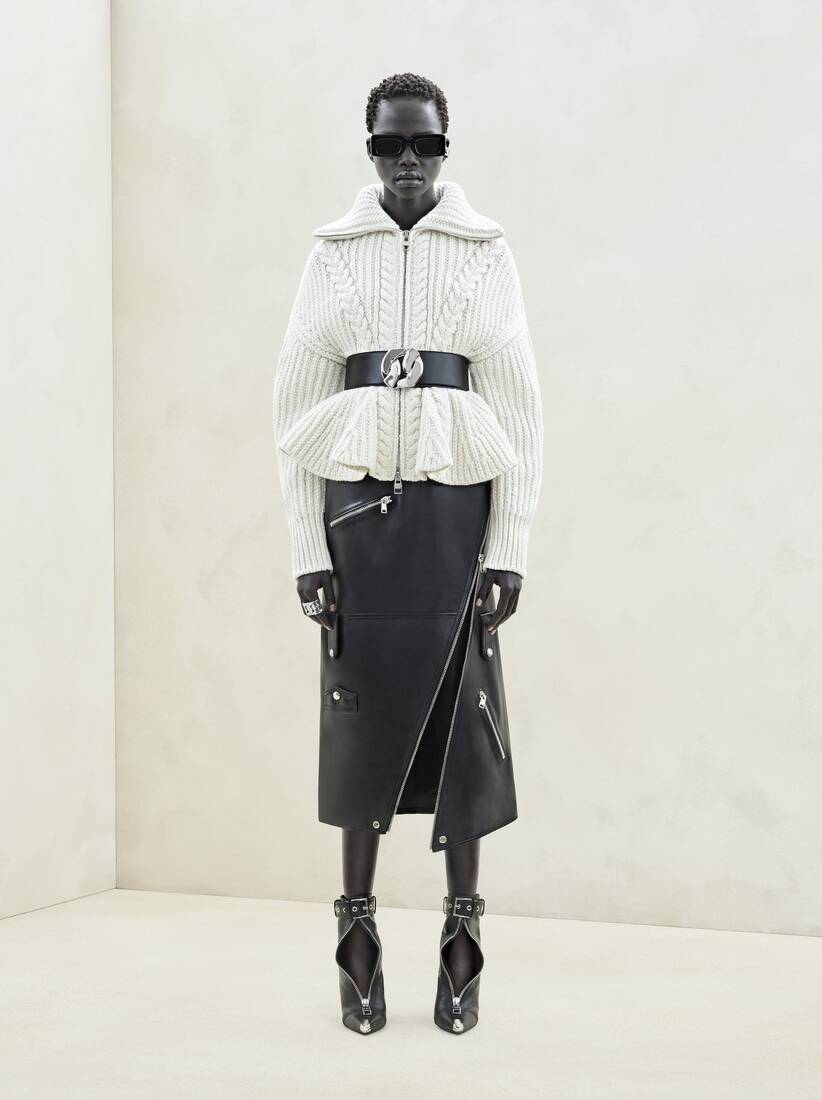 Look: 18/ 29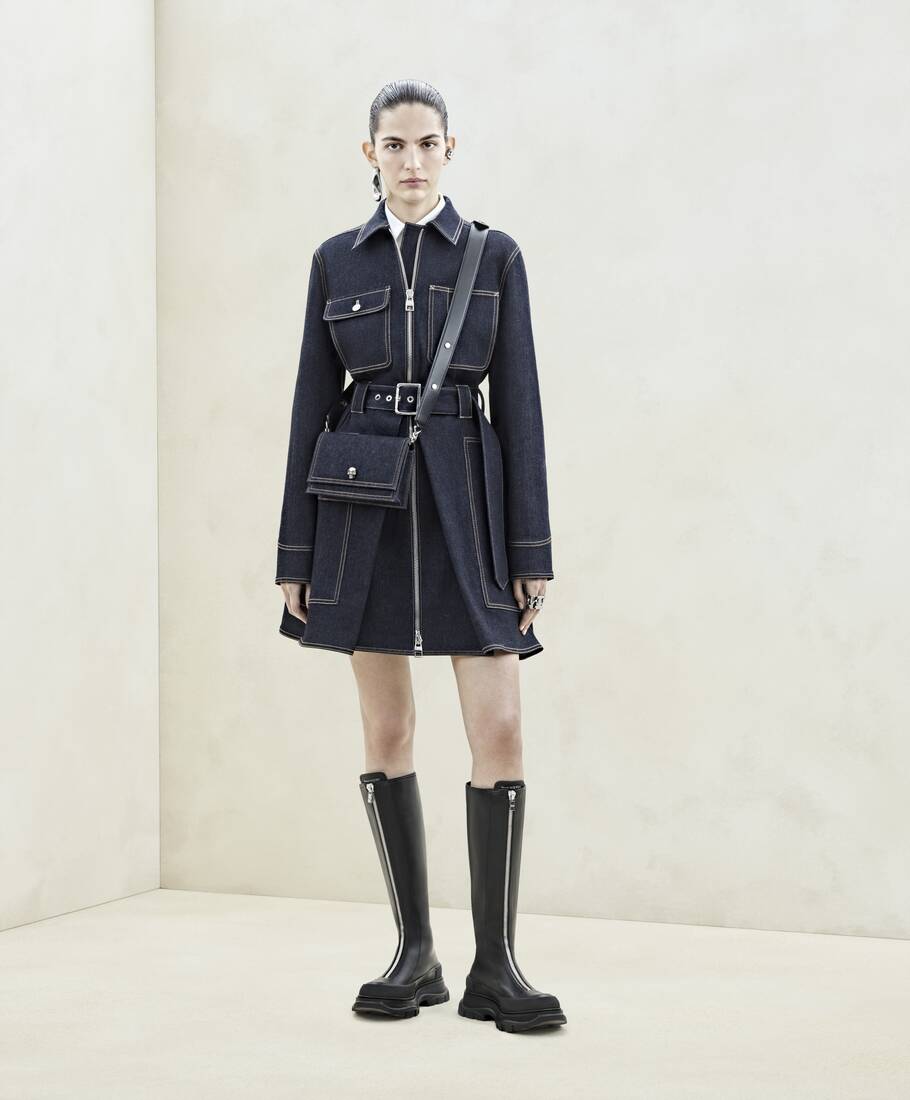 Look: 20/ 29