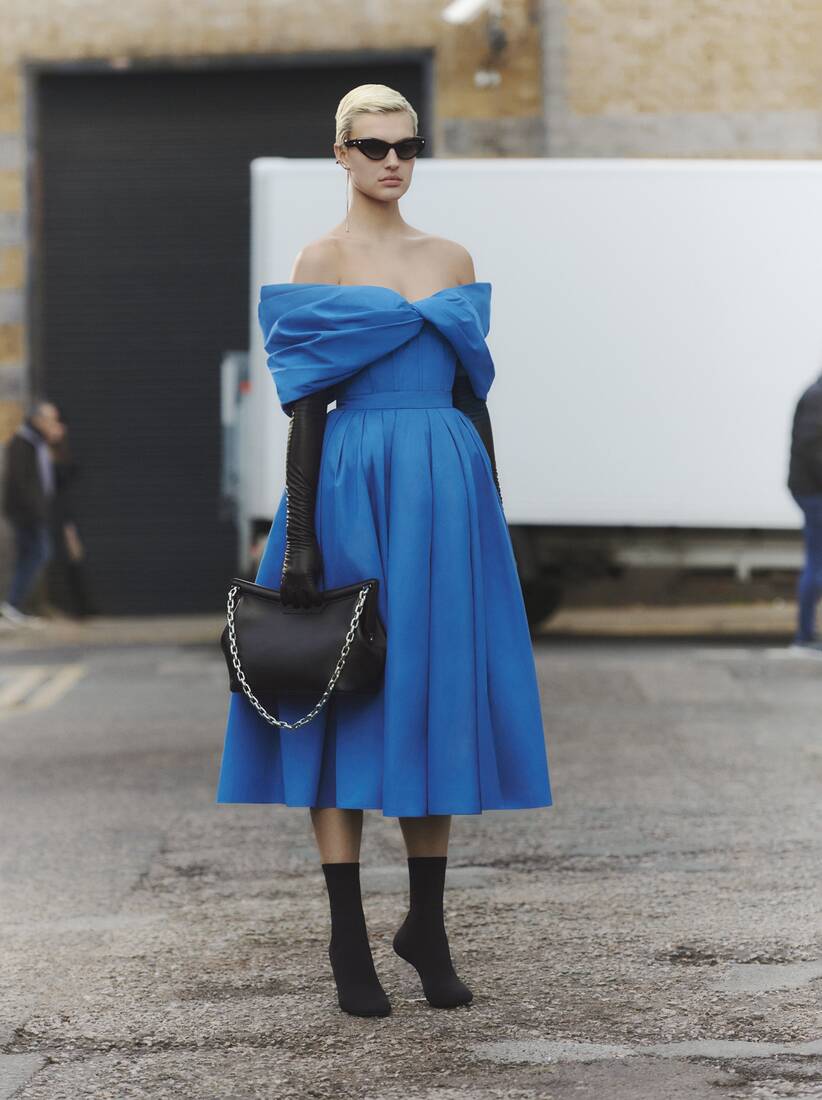 View all looks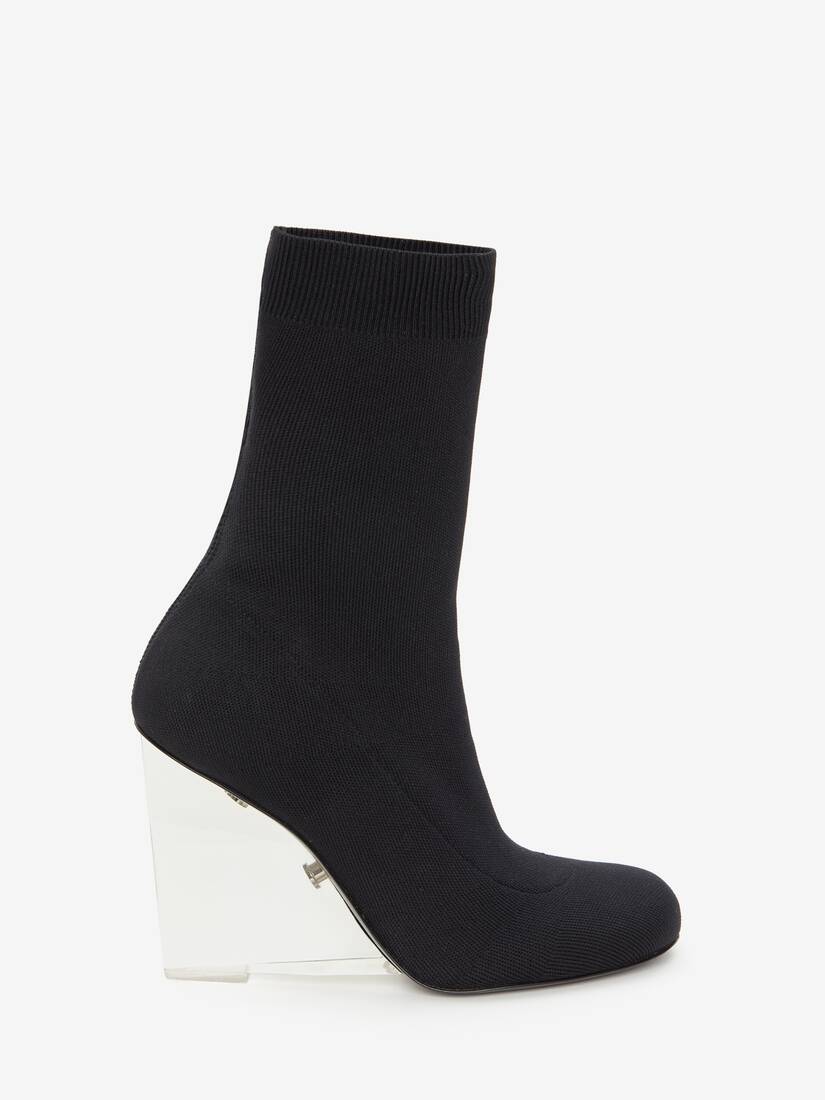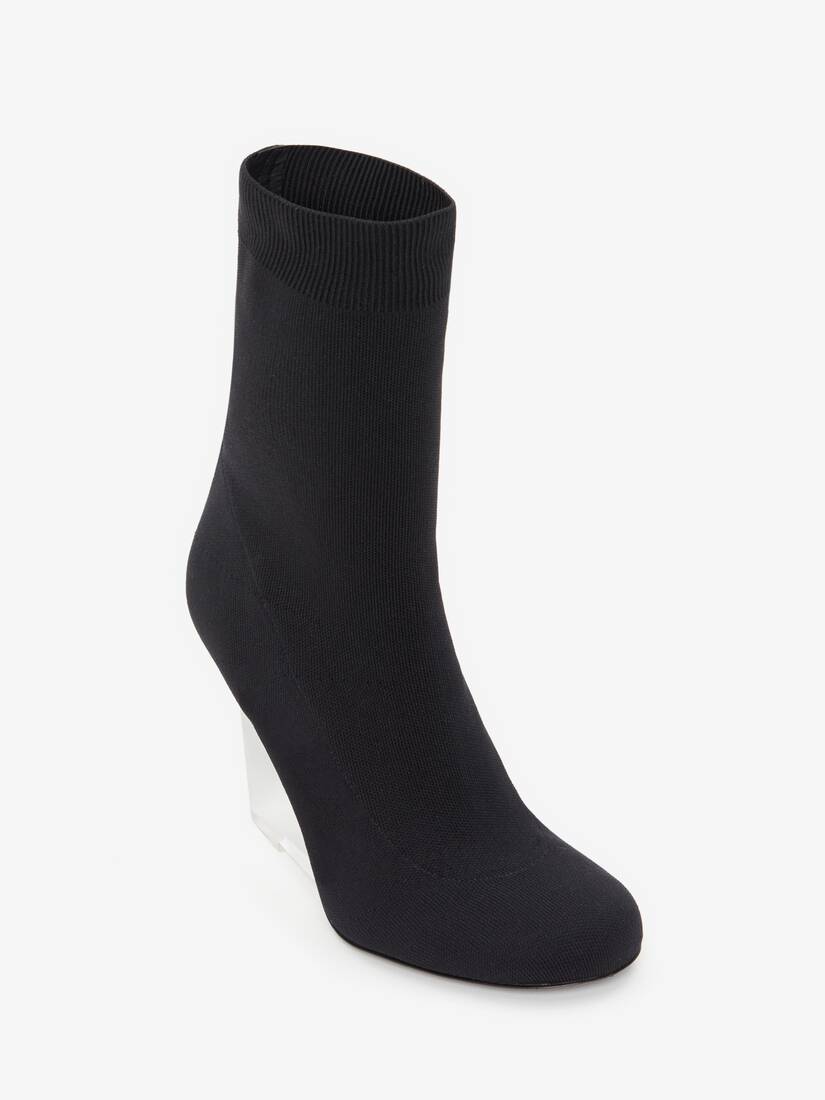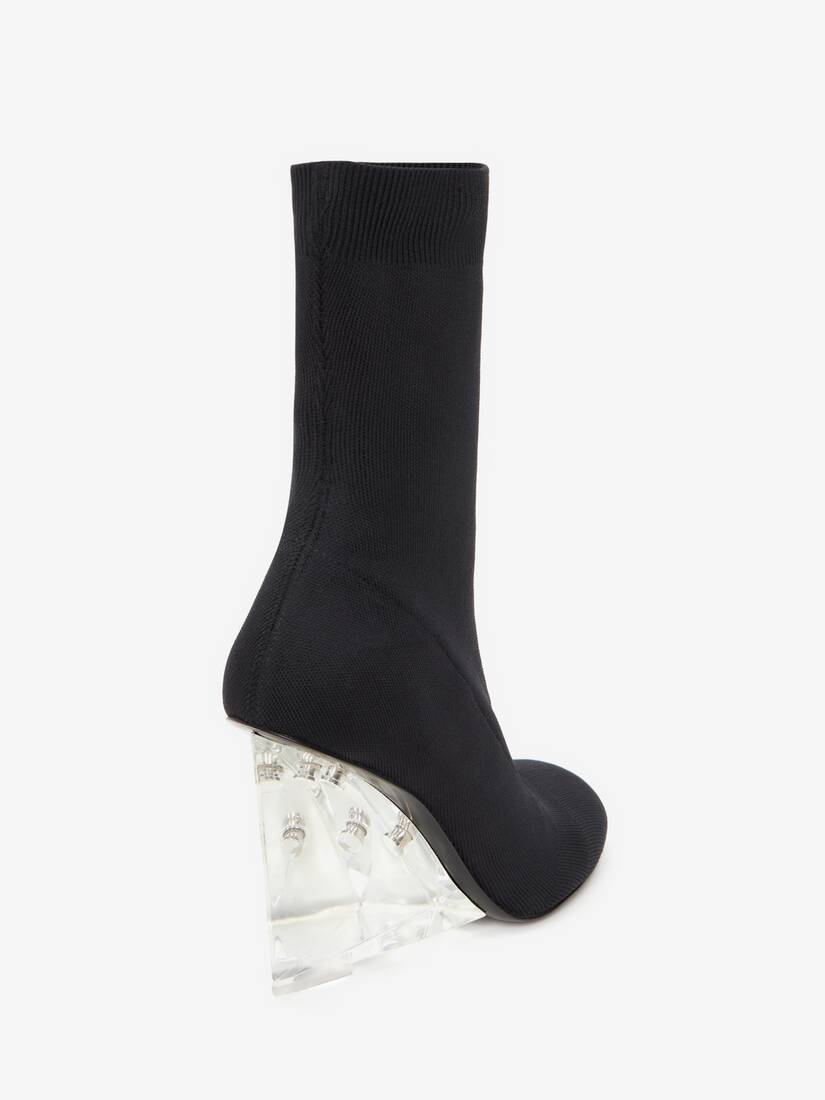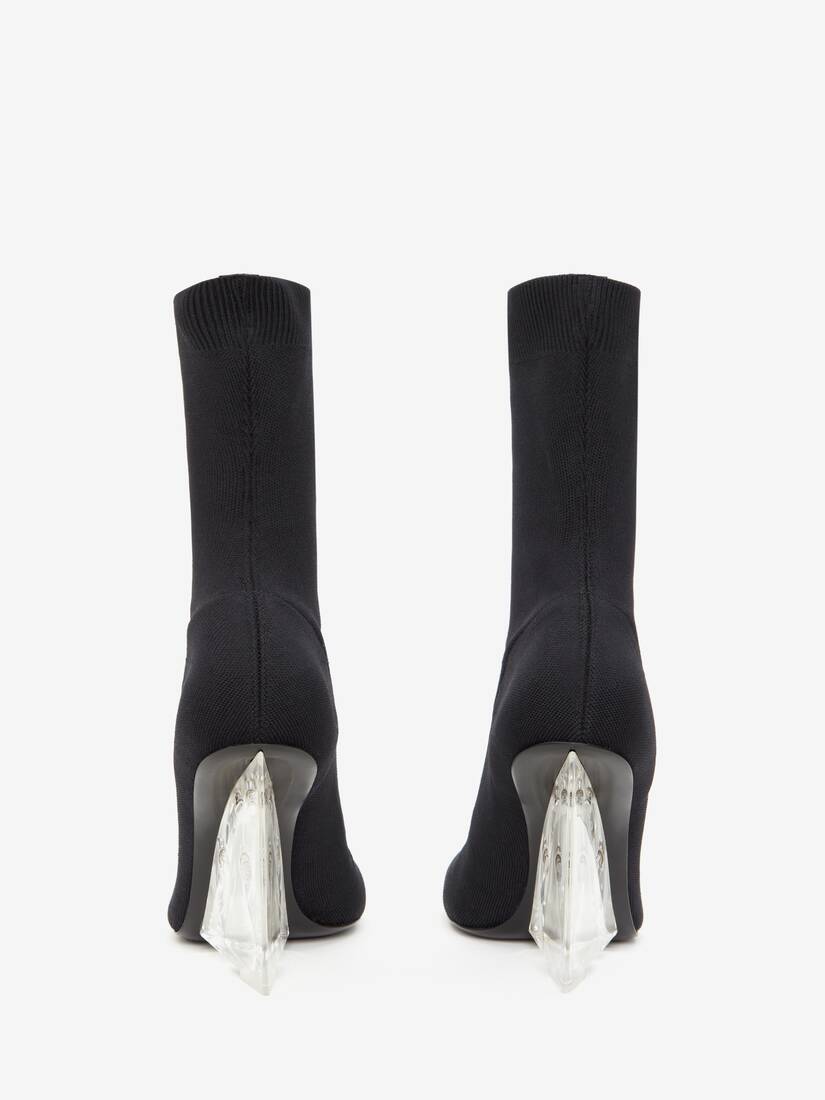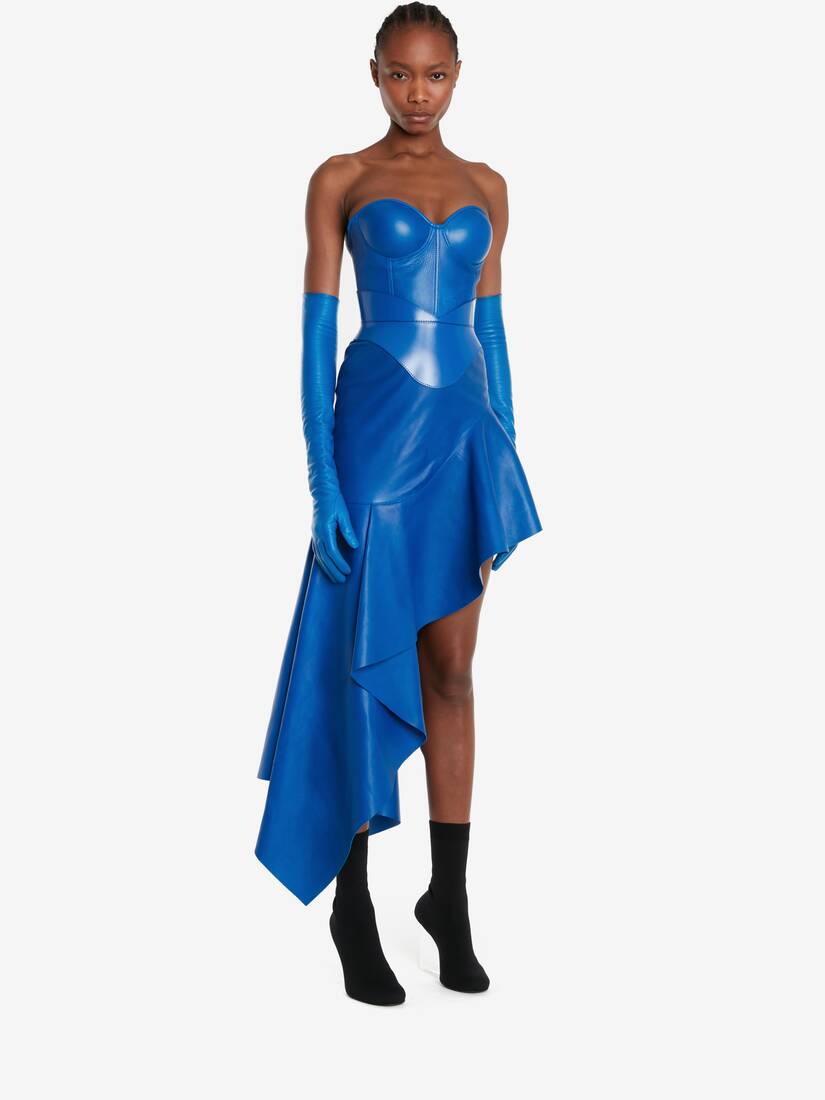 Newly introduced for the season, this black compact viscose boot features a handcrafted Plexiglass heel inspired by the shape of a shard, which creates the illusion of floating. The style is finished with the Seal logo on the internal pin of the heel.
Material: 94% Polyamid, 6% Elastan
Product code:
745214W4WH01000
View all product details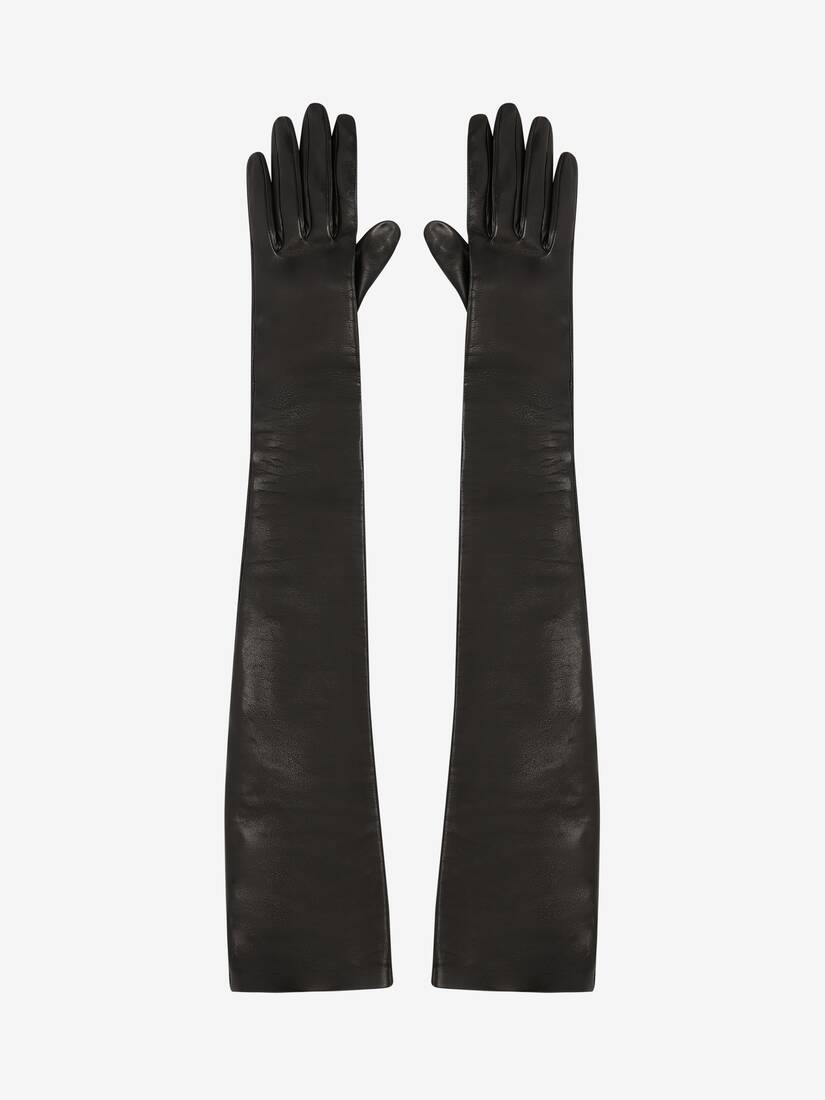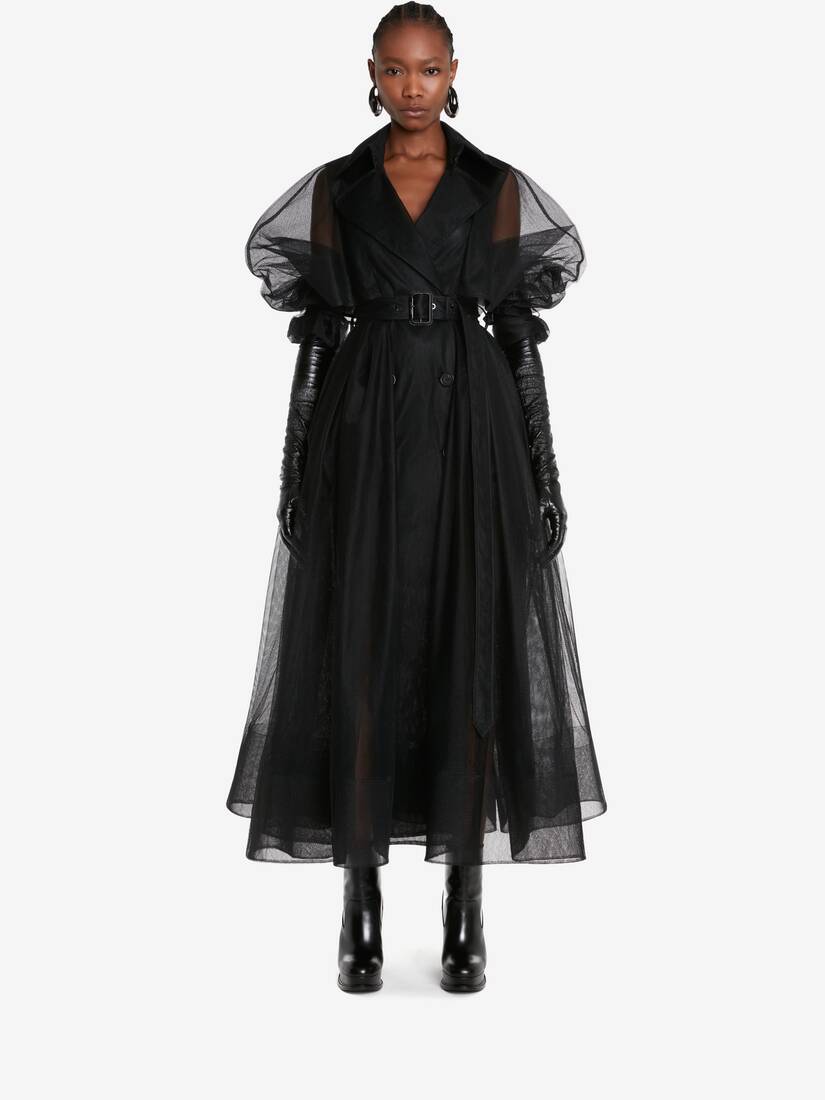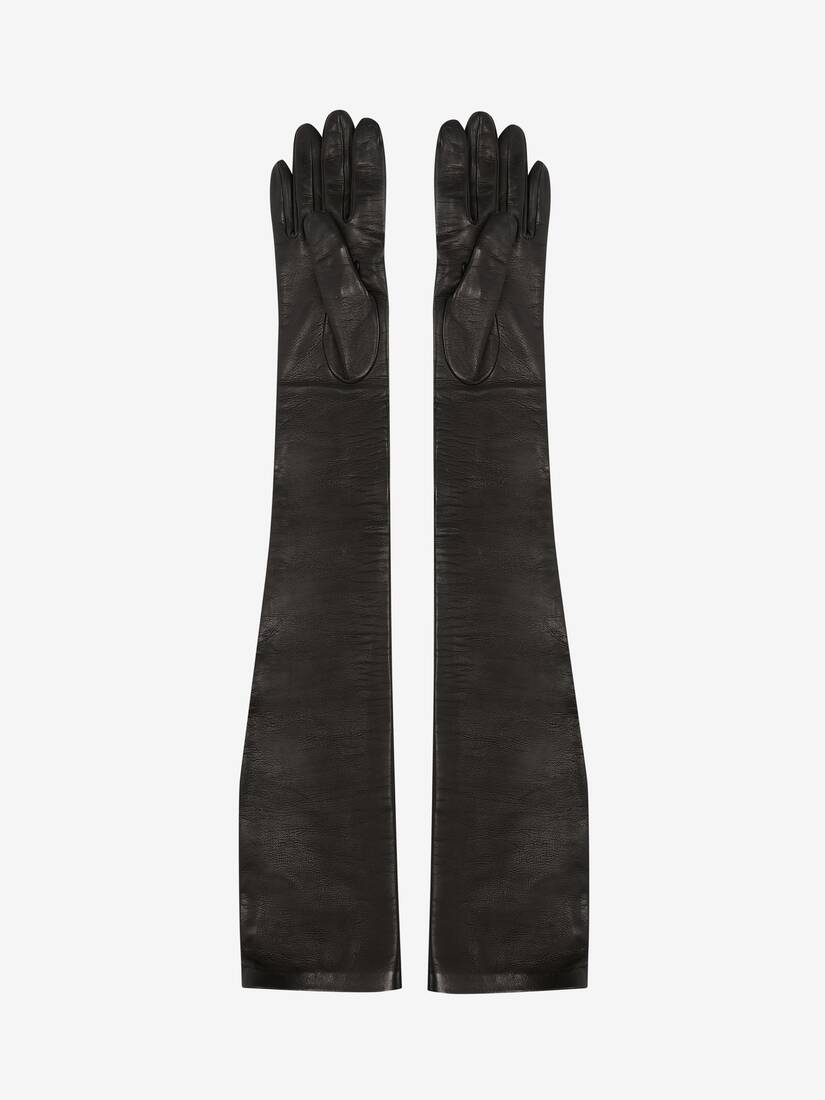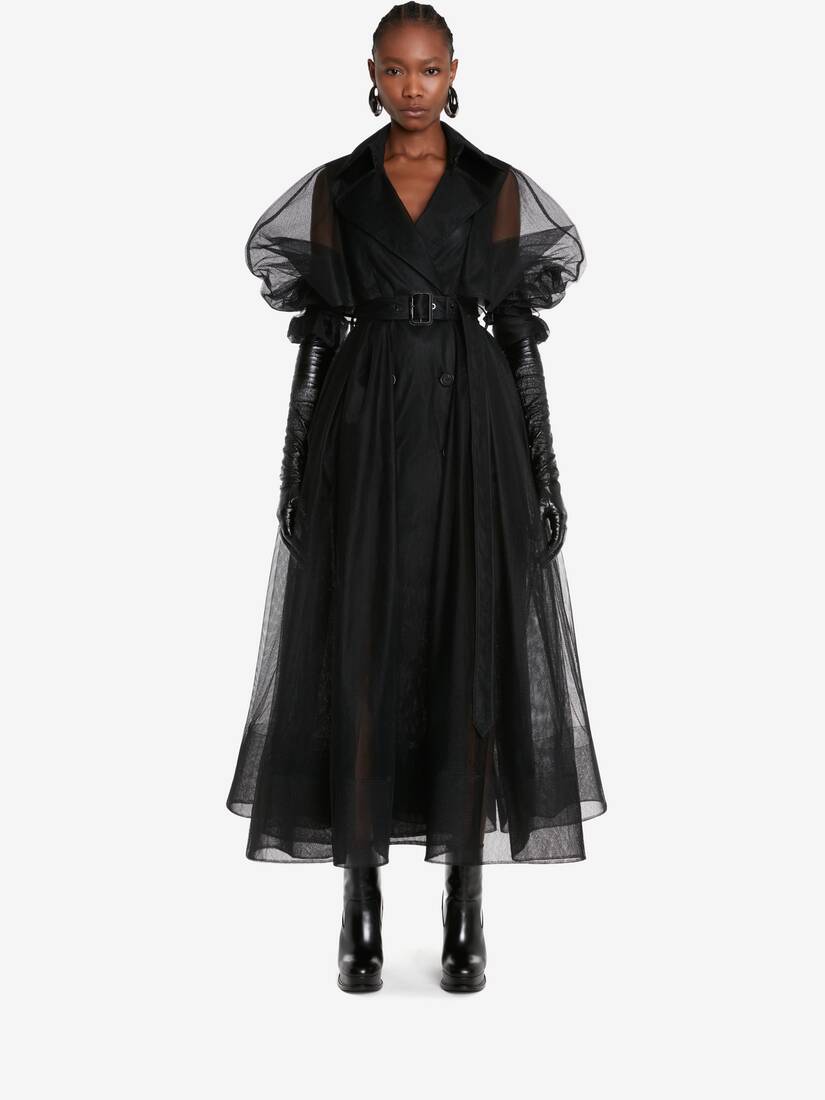 Black lambskin skintight gloves featuring an embossed Alexander McQueen signature at the base. The style is designed to sit above the elbow.
Material: 100% Lambskin
Product code:
7334003E38Q1000
View all product details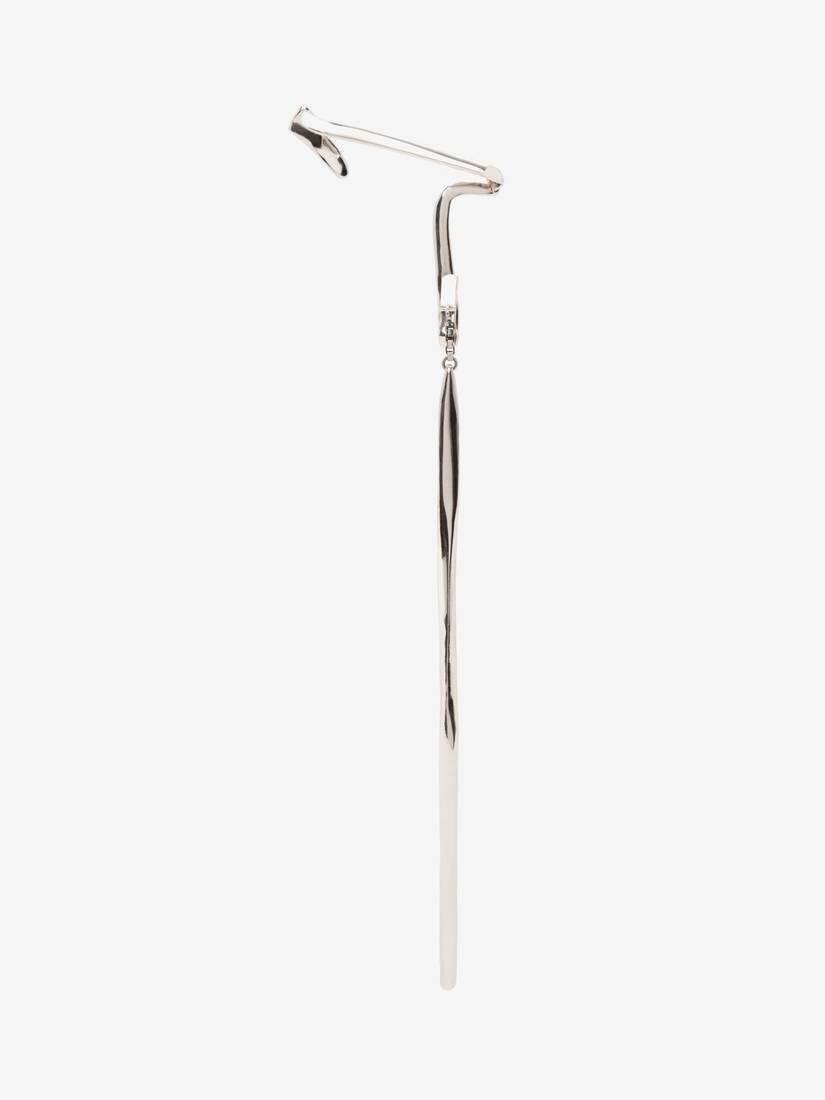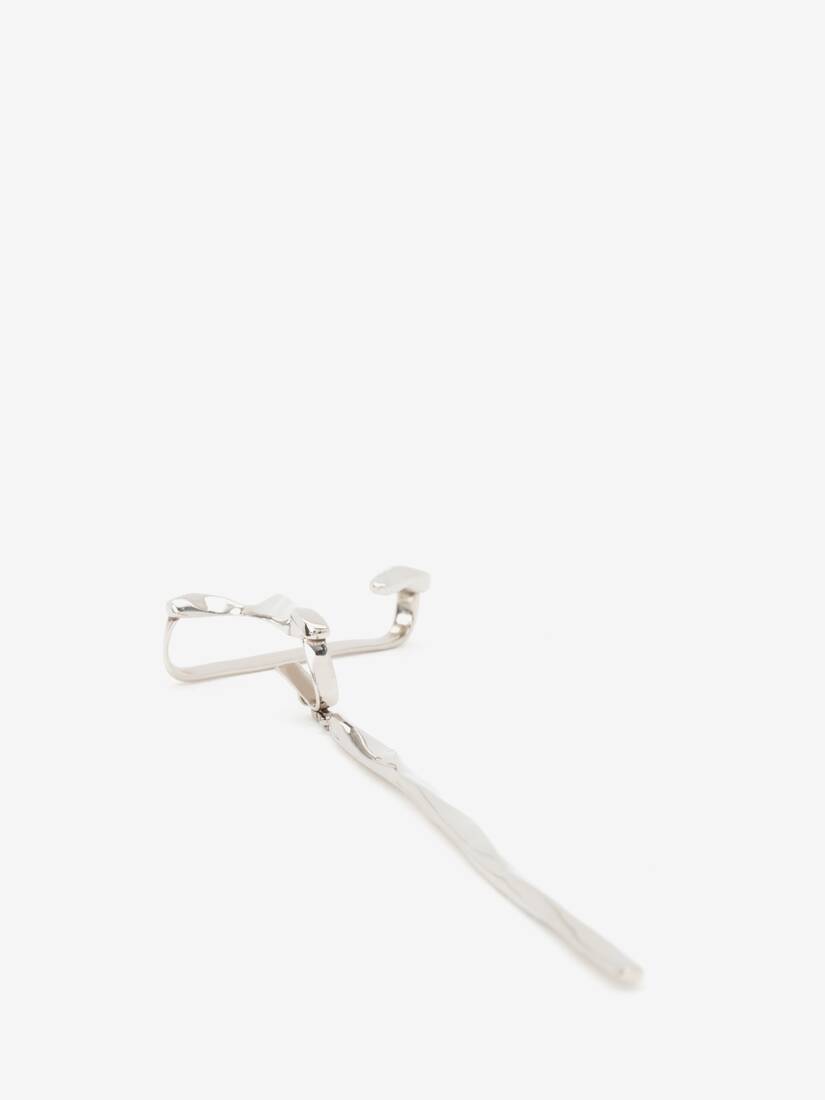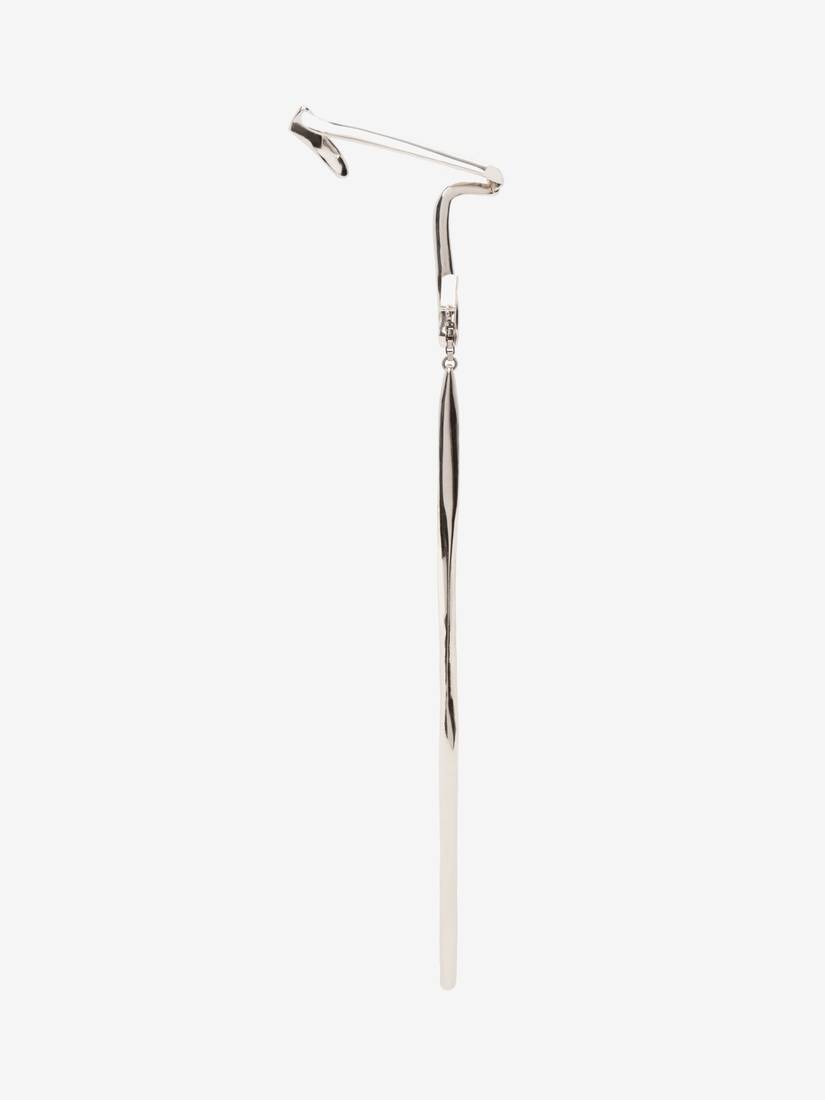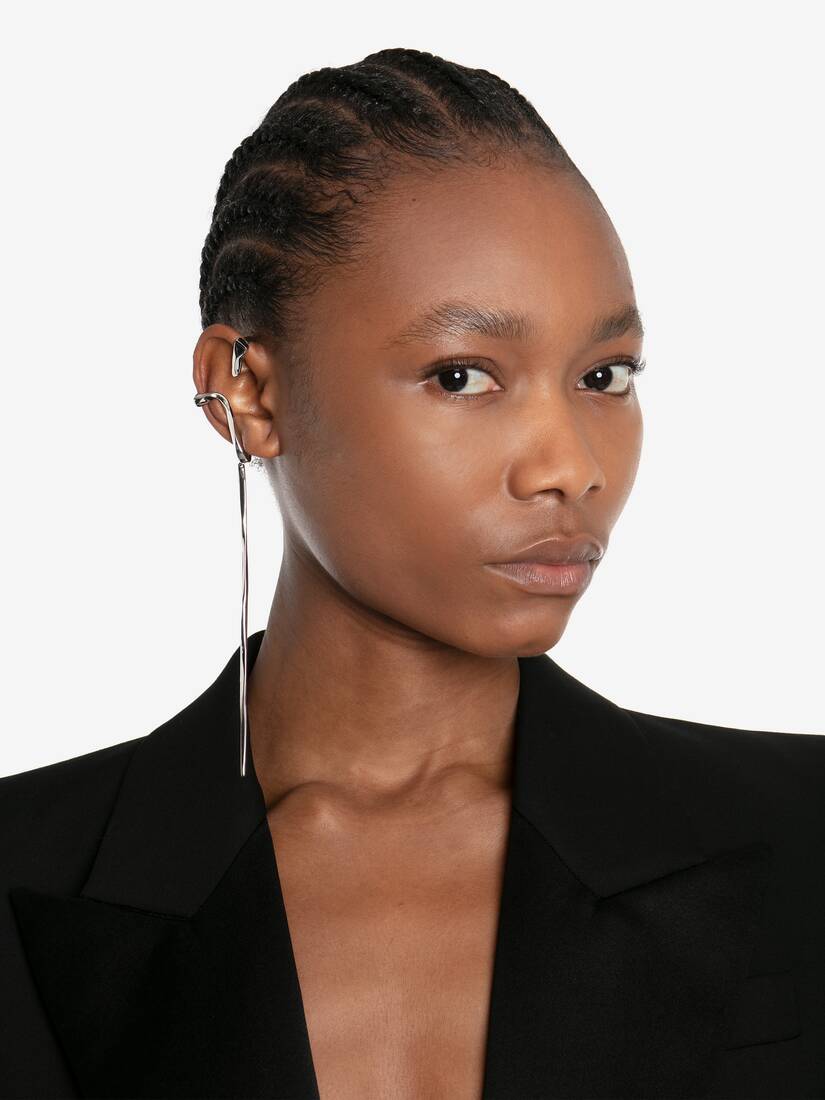 Antique silver-finished handcrafted ear hook featuring a long faceted stick.
Material: 100% Brass
View all product details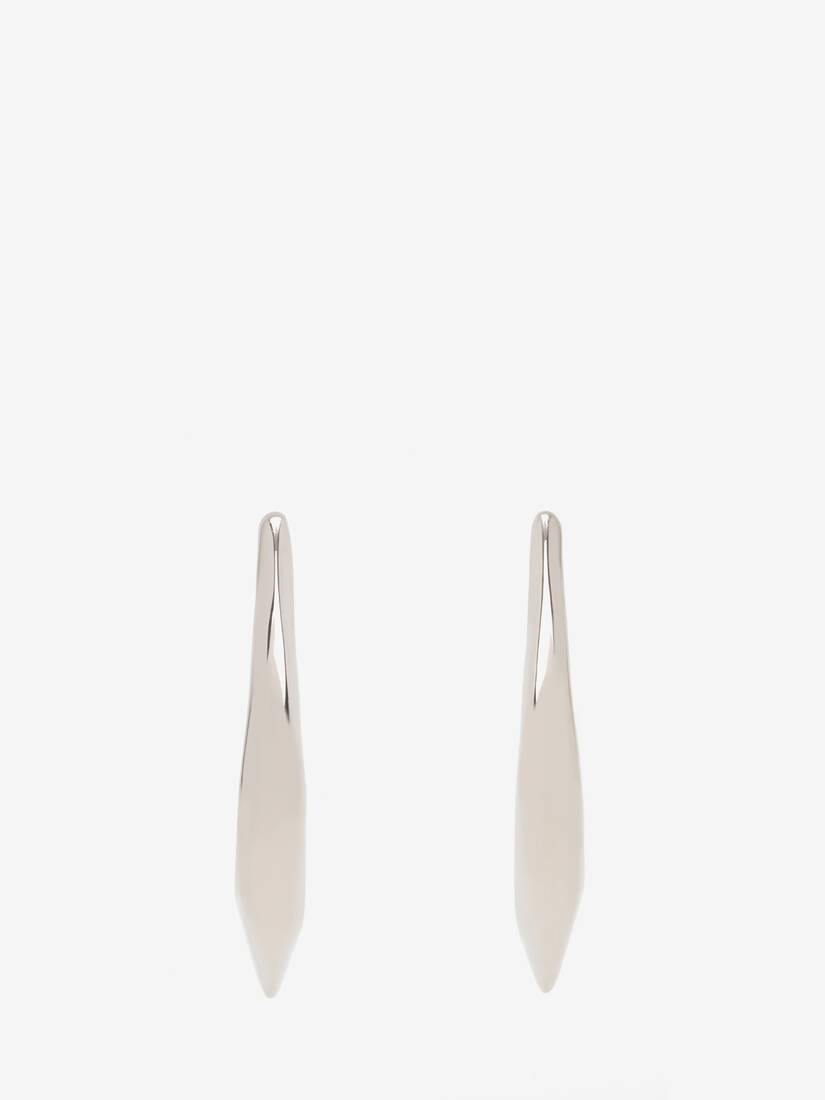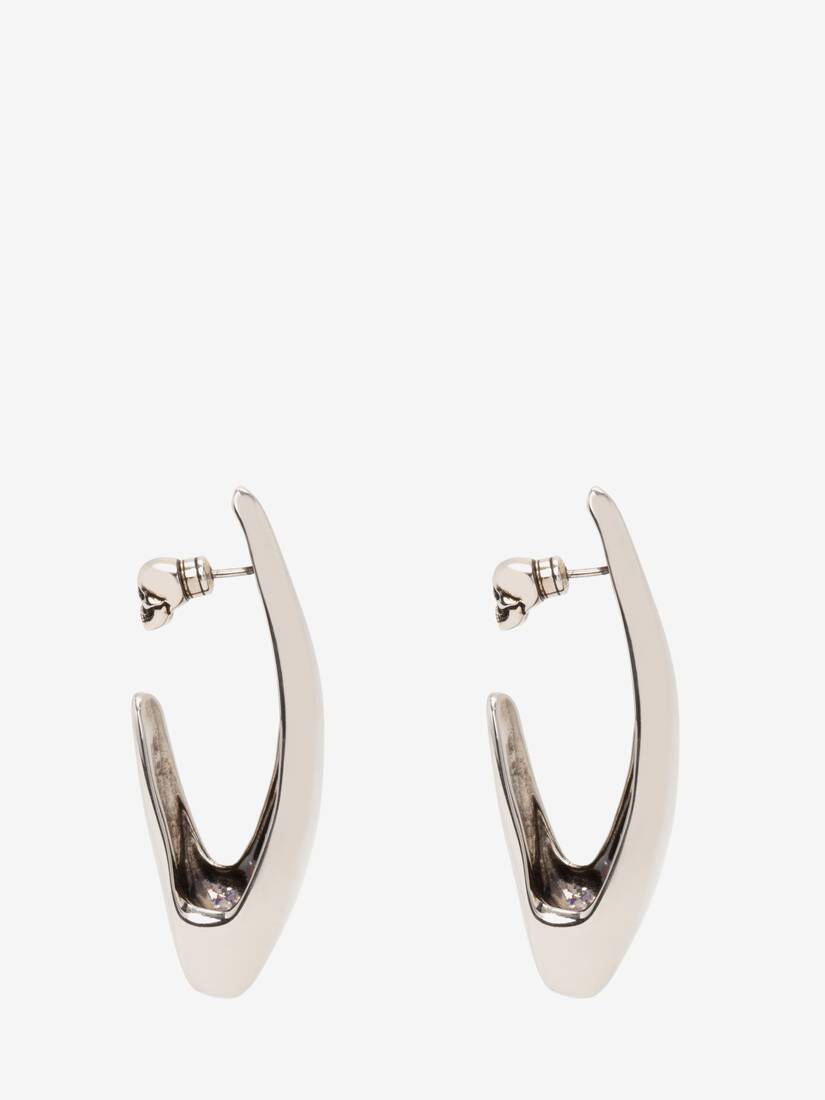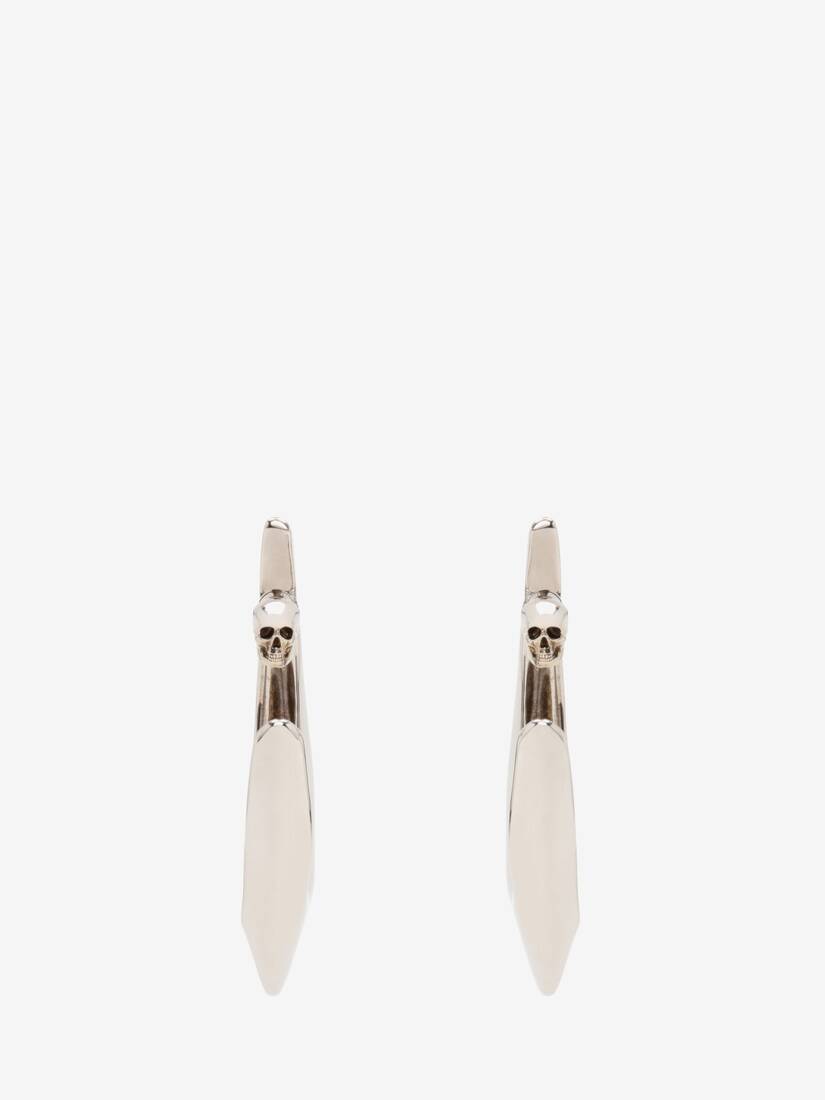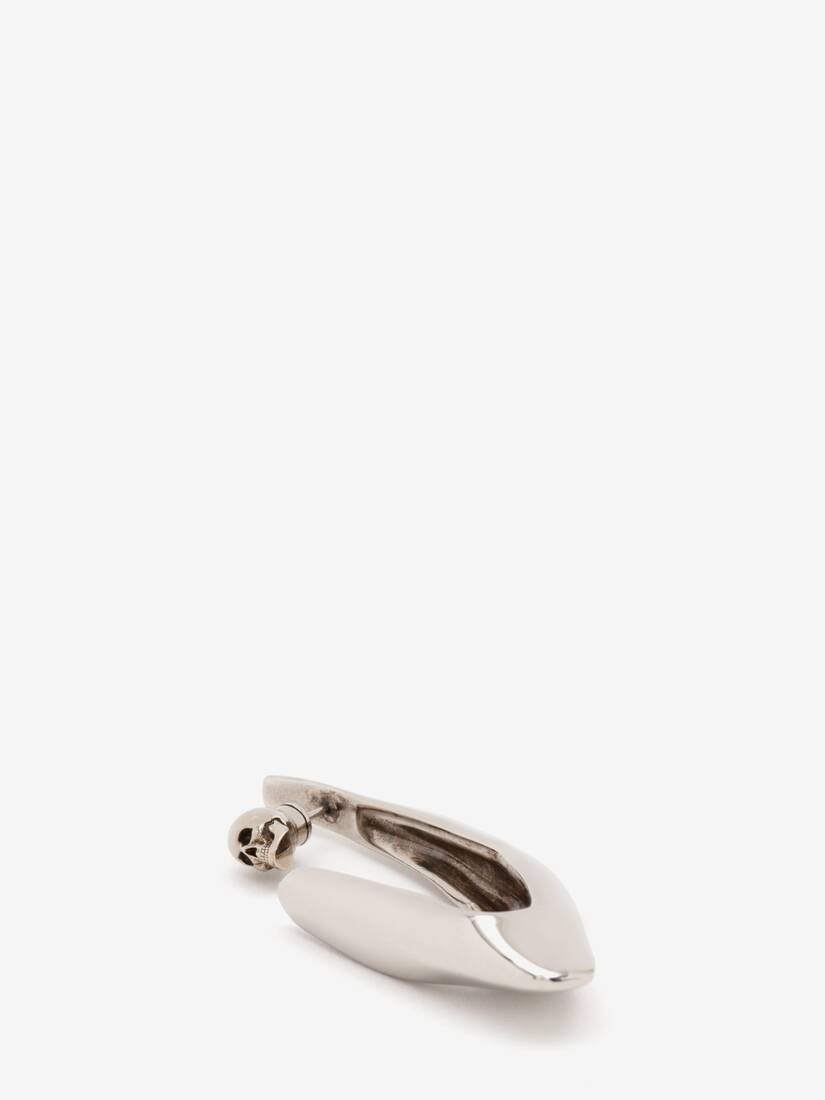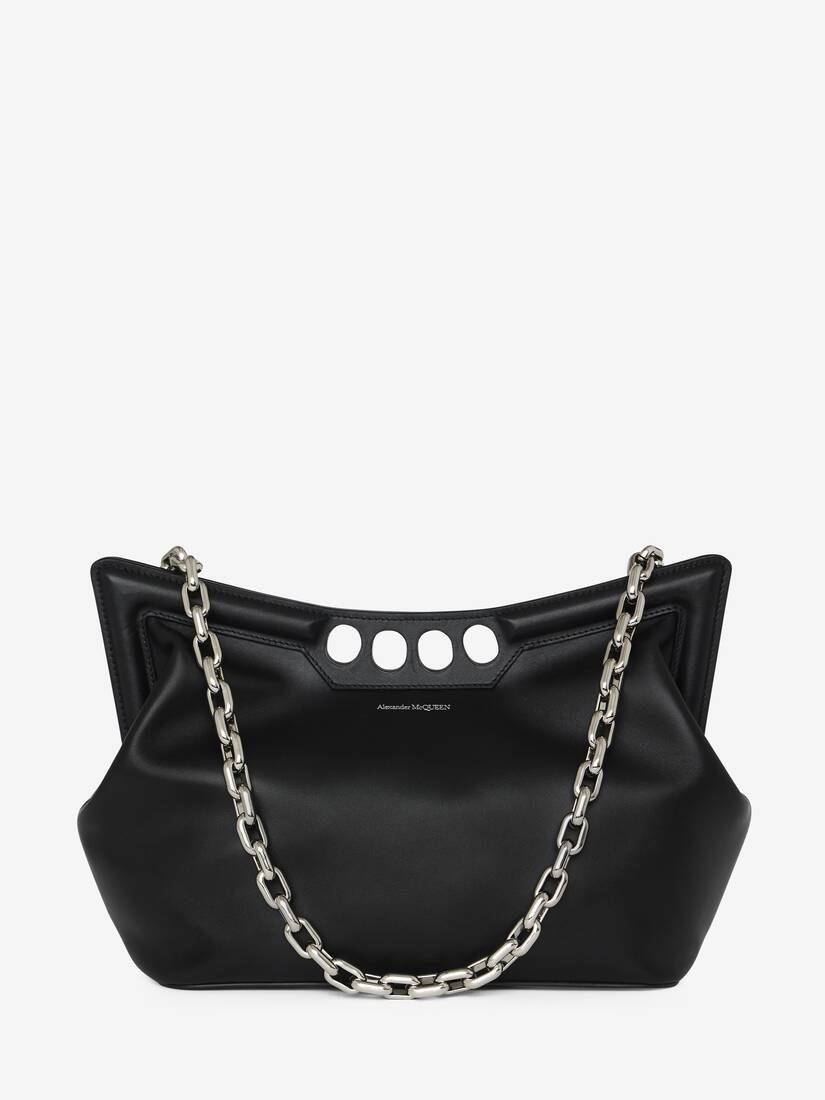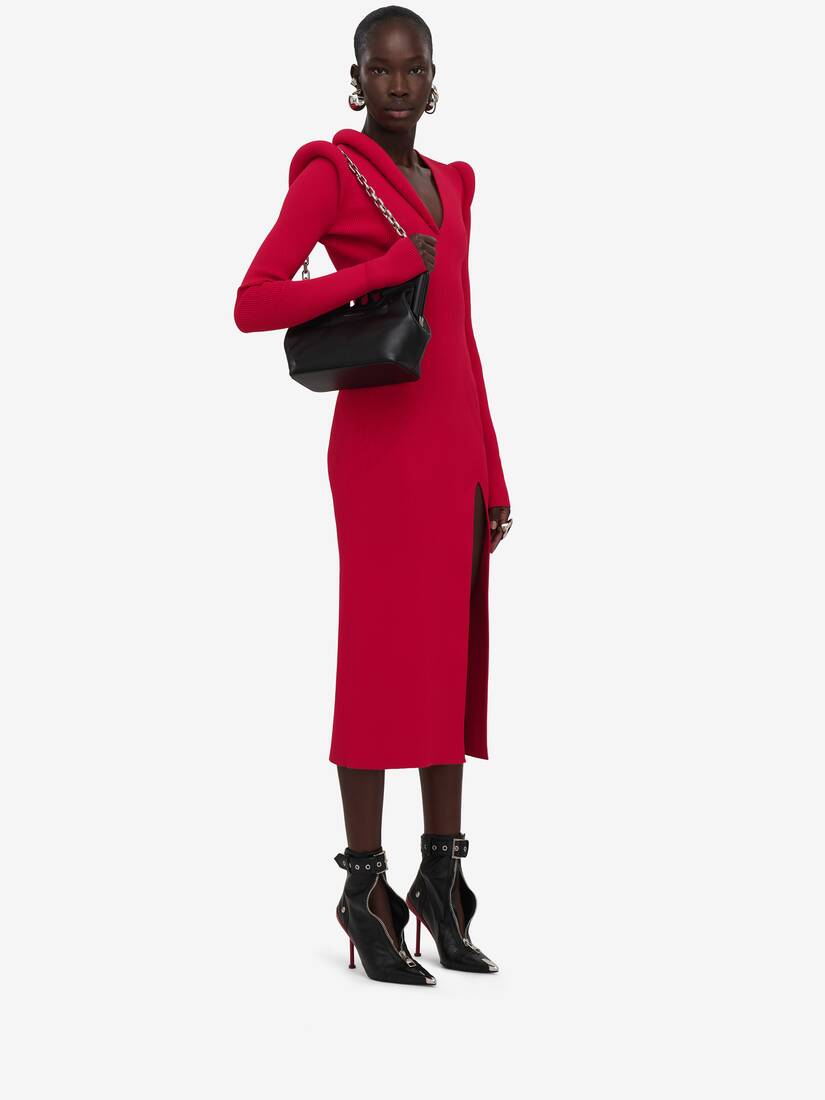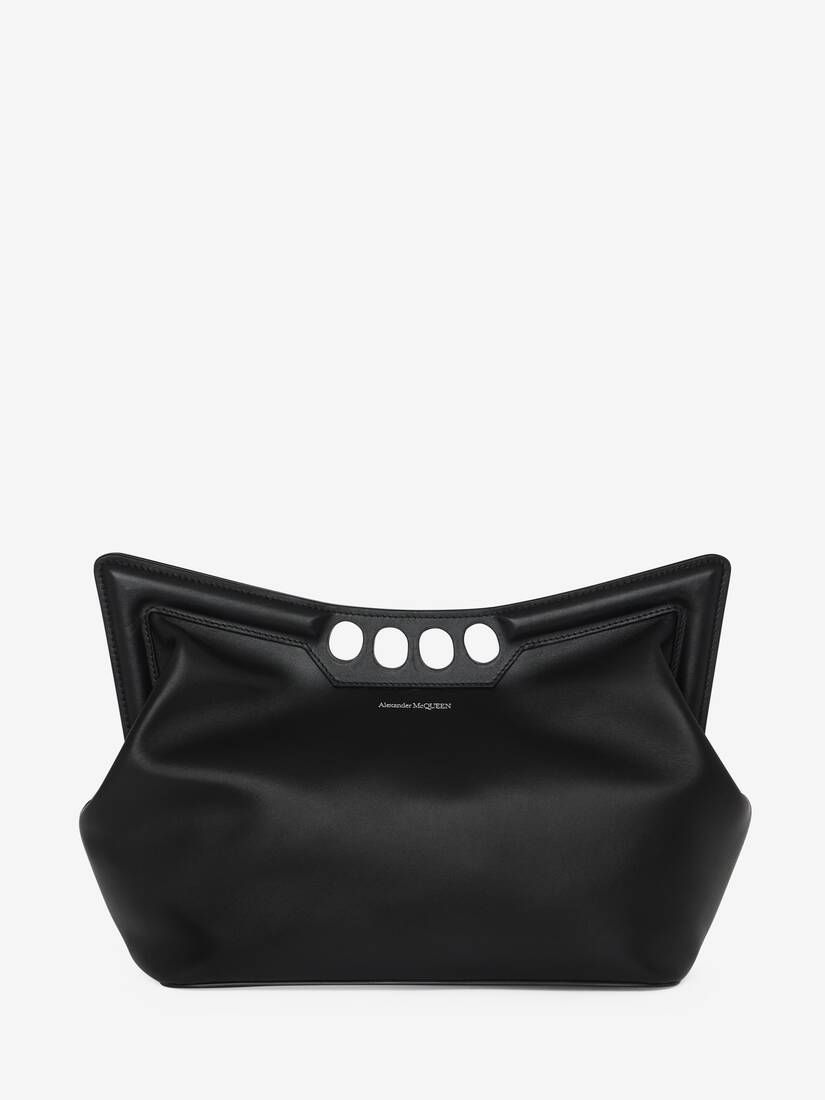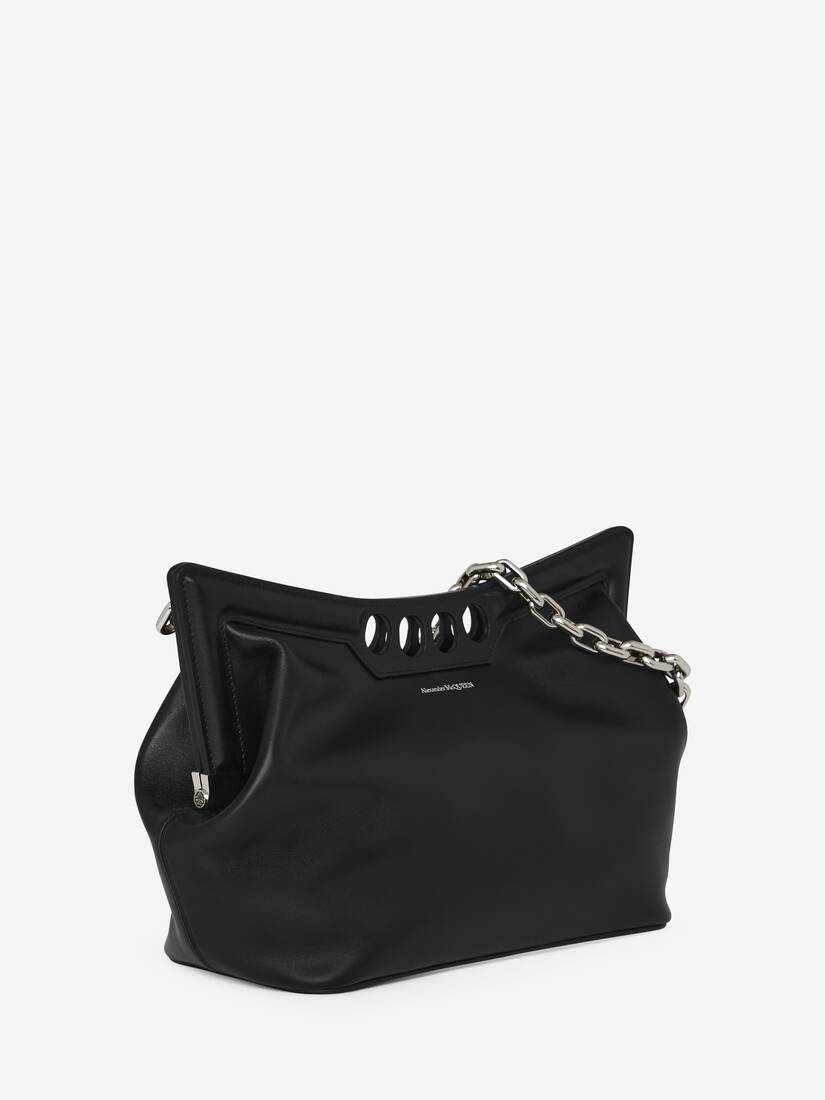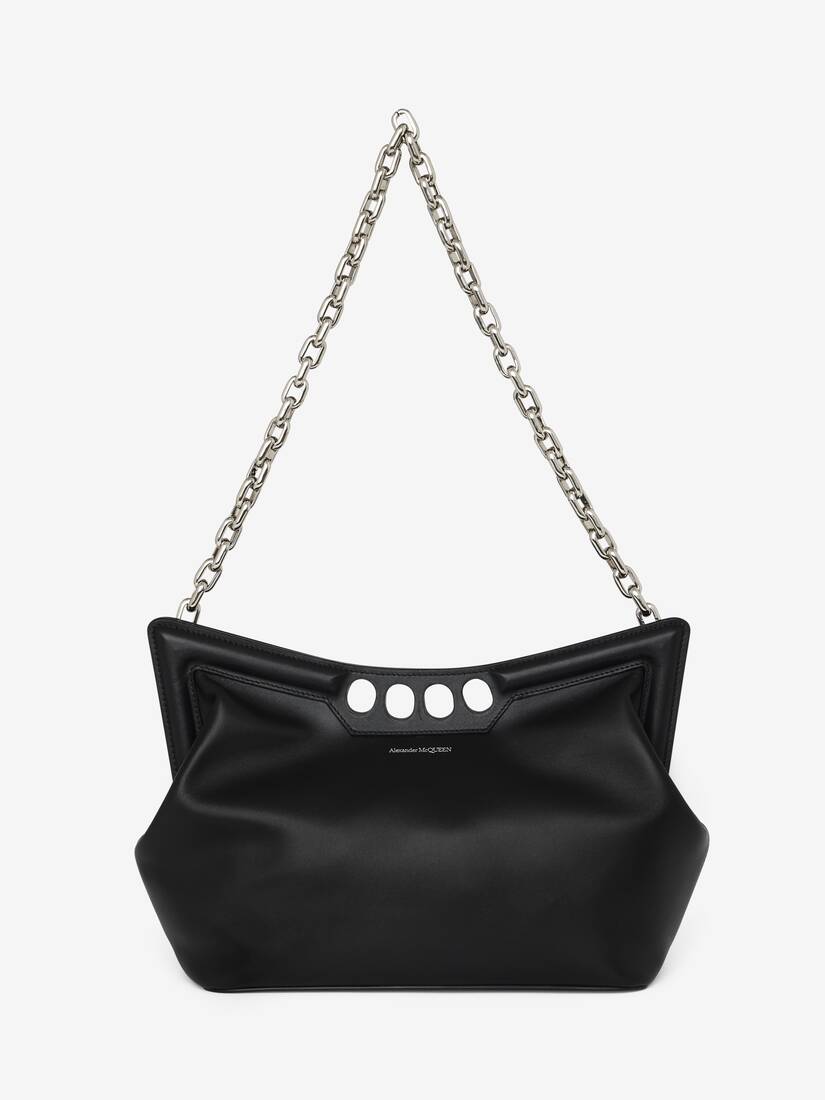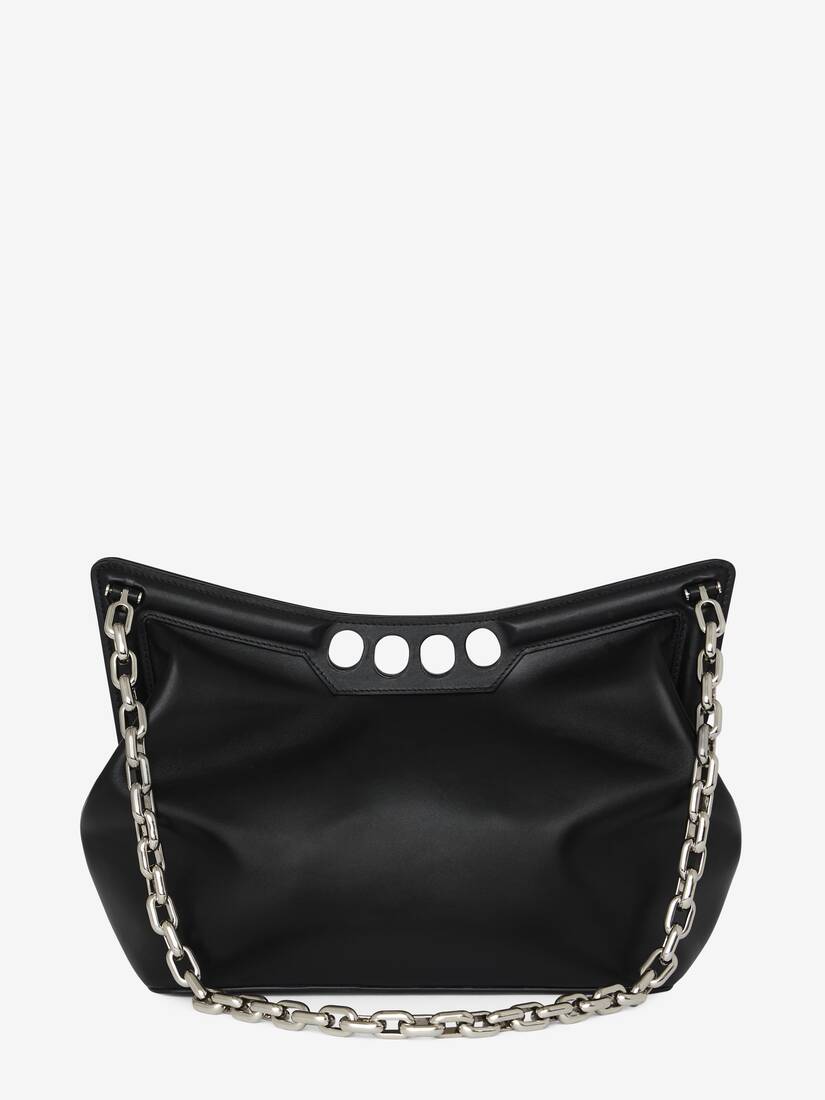 Inspired by the sharp and structured shoulders of the tailoring silhouettes, the Peak bag is handcrafted from black calfskin leather with a curve-shaped magnetic frame, juxtaposed with a soft body. The bag can be worn over the shoulder using its antique silver-finished chain strap or hand-held by using four-ring handle.
Material: 100% Calf Leather
View all product details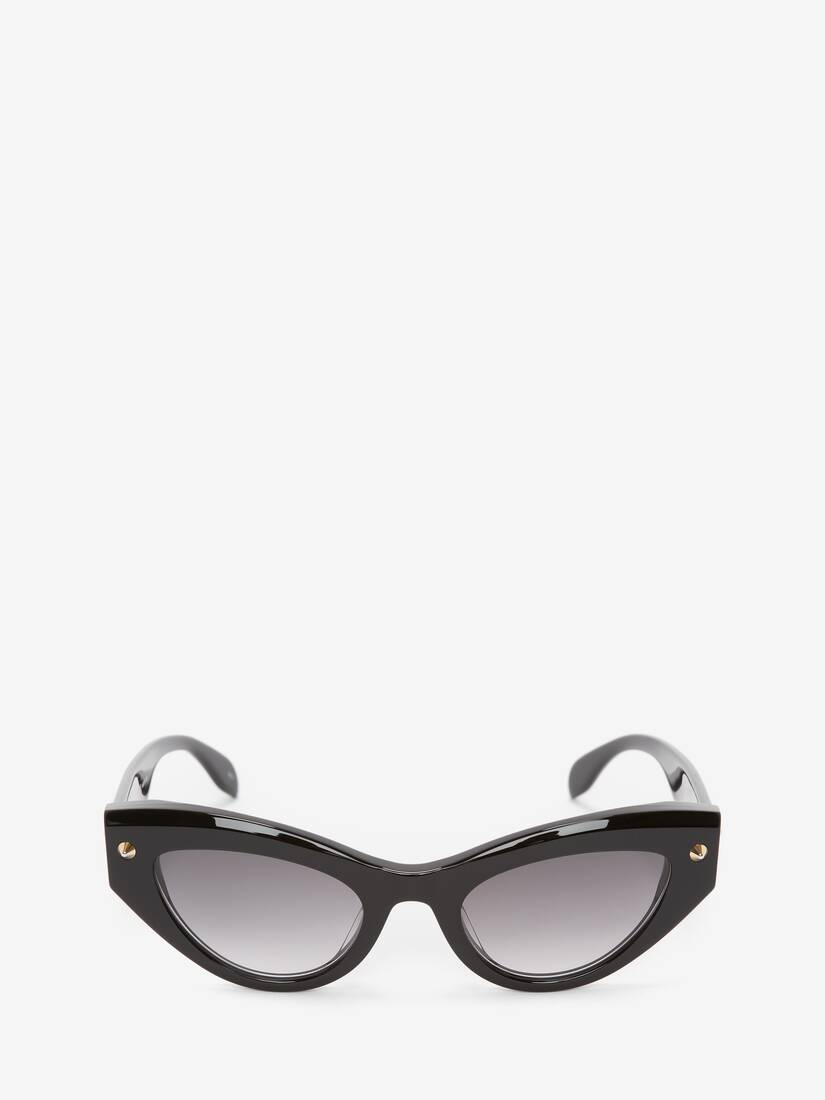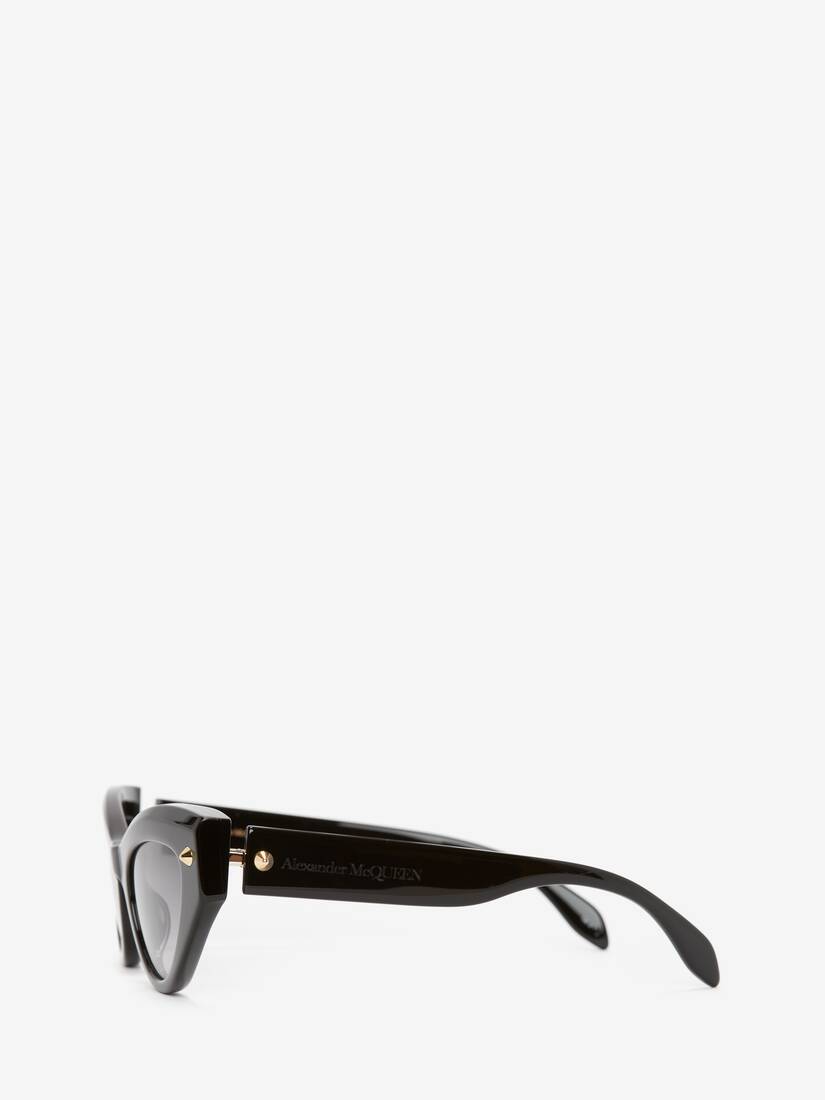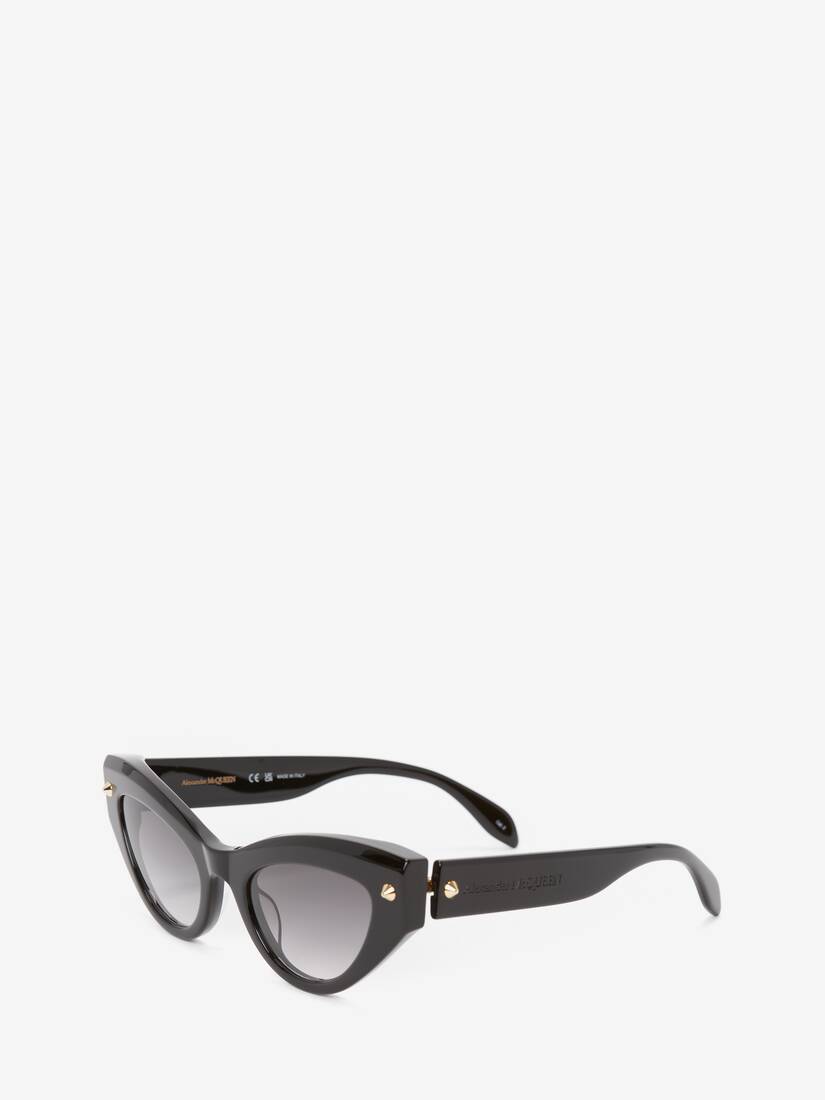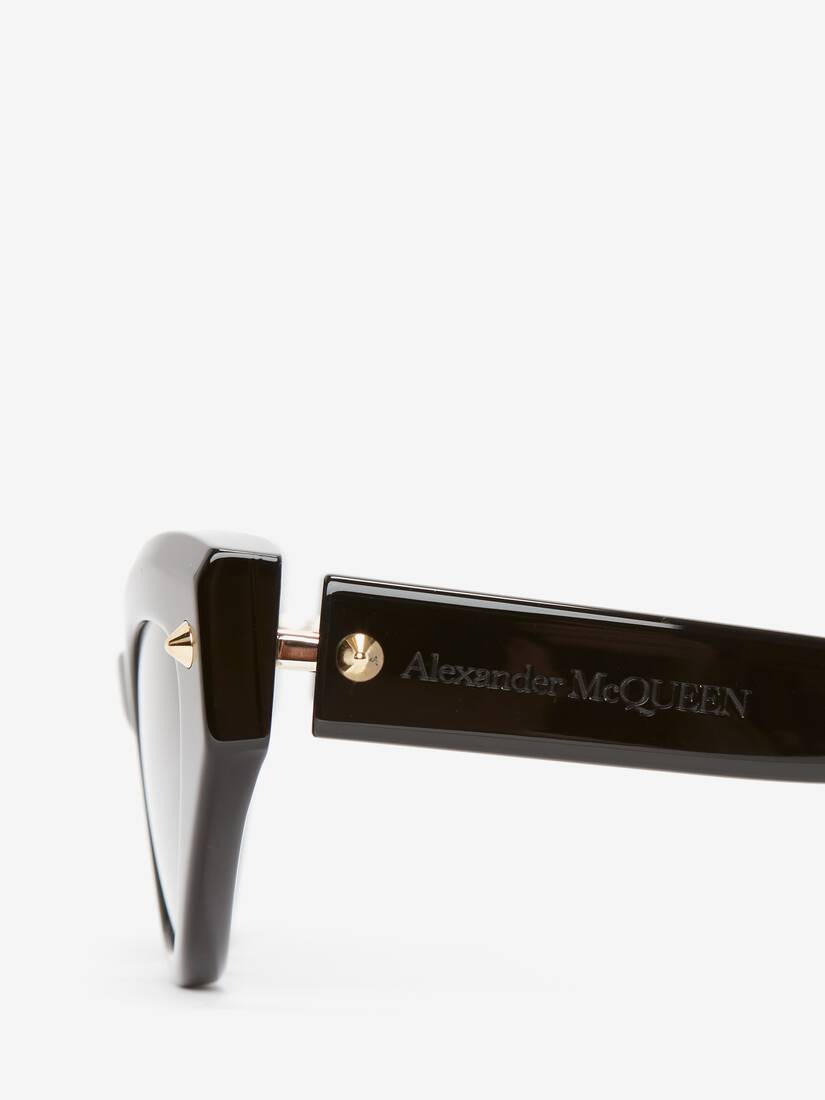 Shiny black acetate sunglasses fitted with gradient grey lenses. The sunglasses have a cat-eye shape and are detailed with two light gold metal spike studs on both the front and the temples. Finished with a tonal lasered Alexander McQueen signature.
All Alexander McQueen Eyewear is 100% certified UV protective (UVA and UVB rays).
Material: 100% Plastic
View all product details
See more looks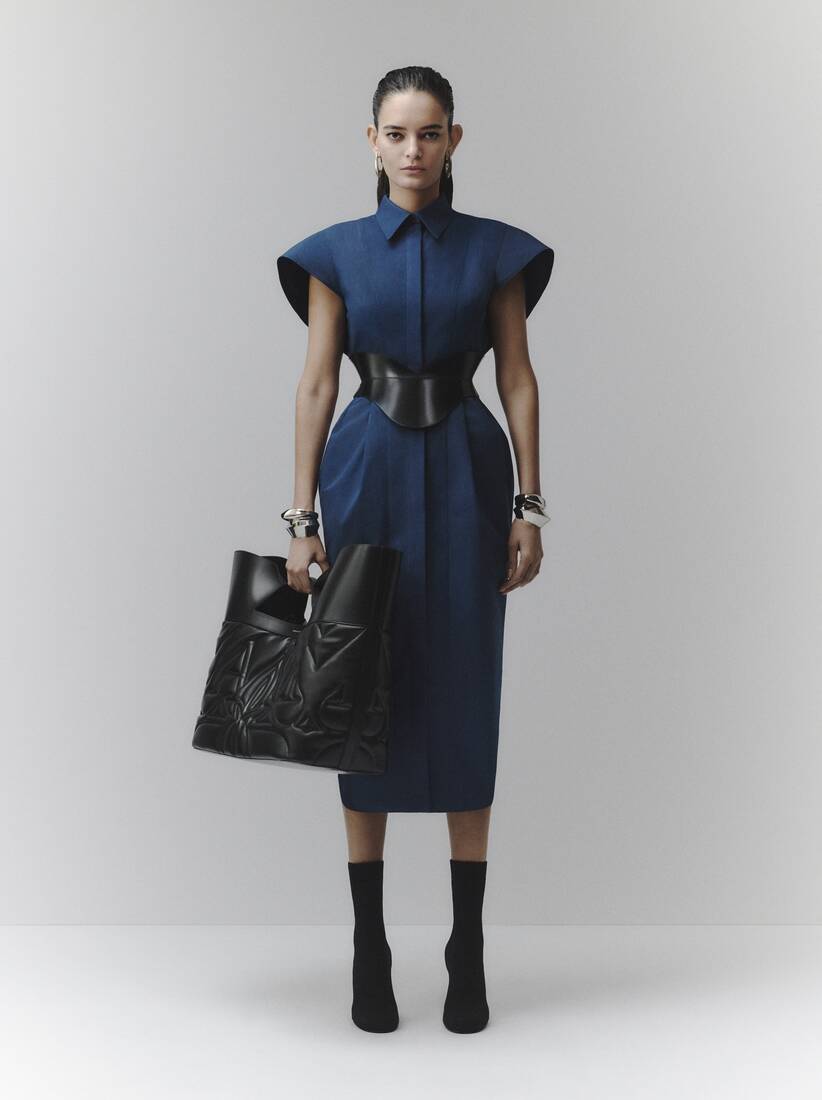 Look: 11/ 30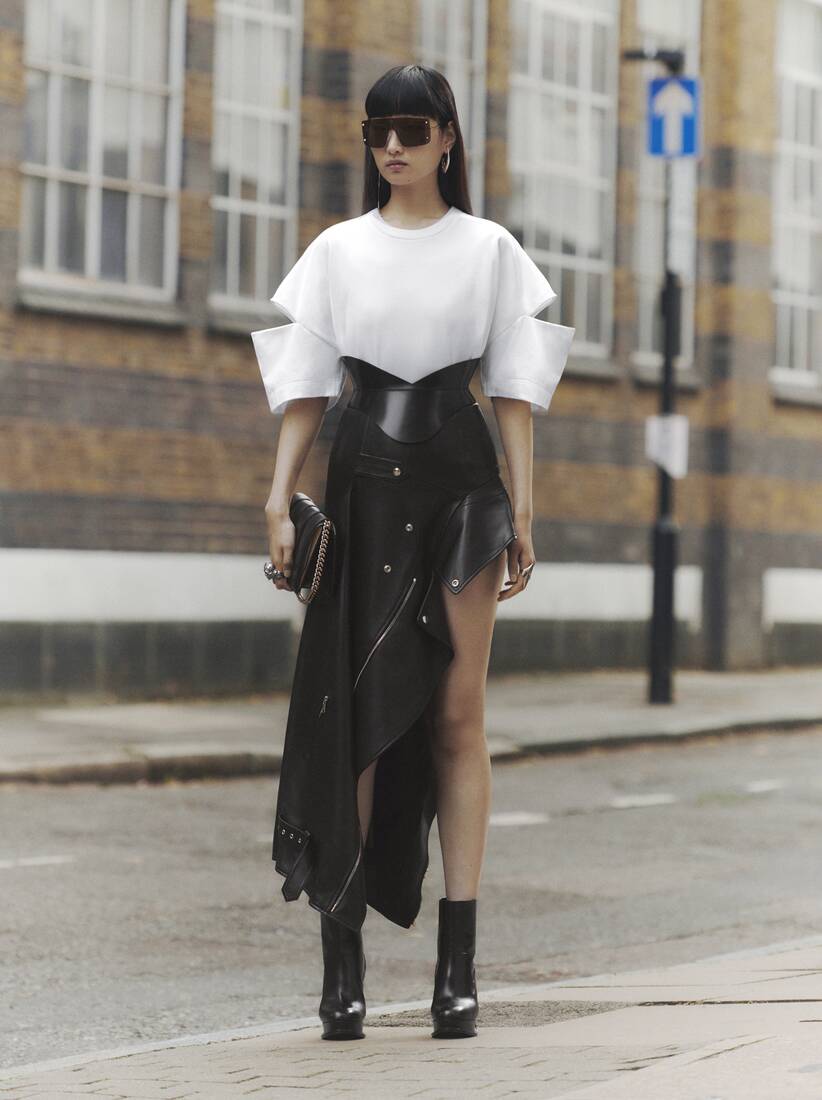 Look: 13/ 30